Paint Party Repository ?
All images here are tried and tested and we can even try and develop an image specific to your event!  (Scroll down please)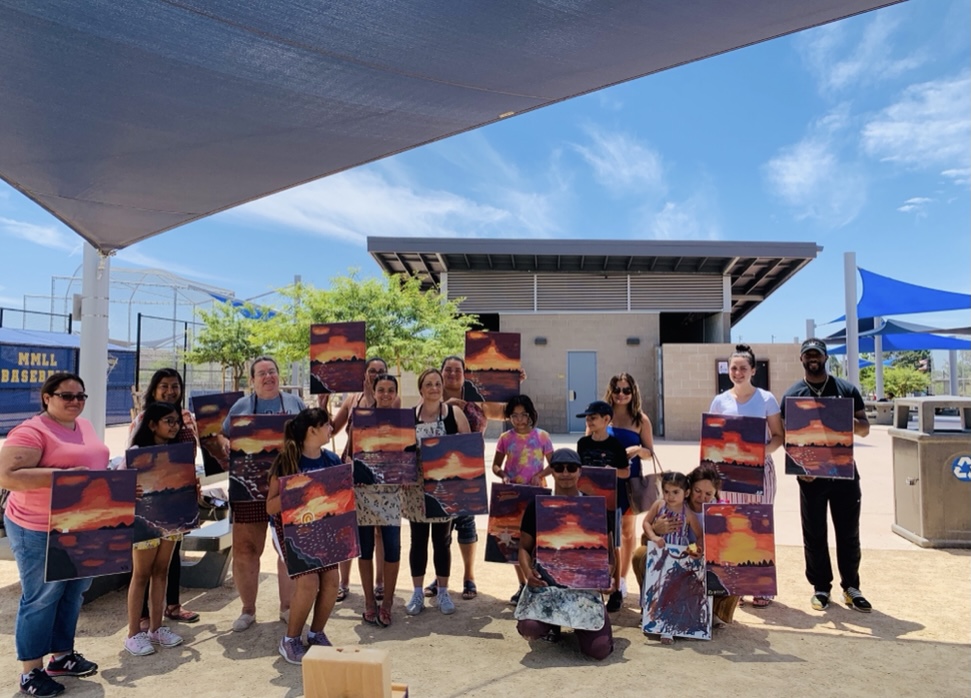 –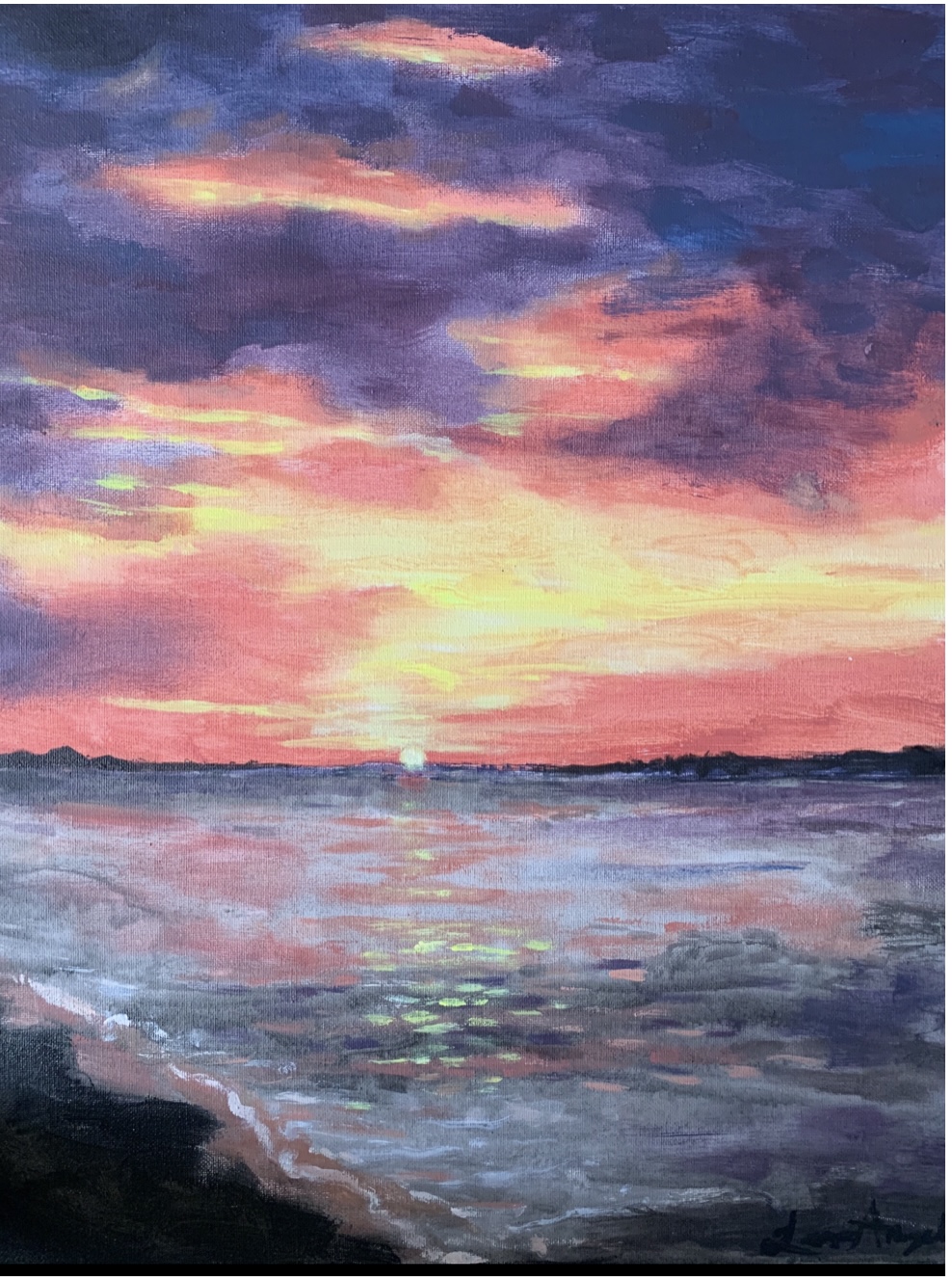 San Diego Sunrise – this is a favorite because of the pretty warm colors that reminds one of summer.
–
Sun Flower – this is an easy image to paint that yields charming results.
–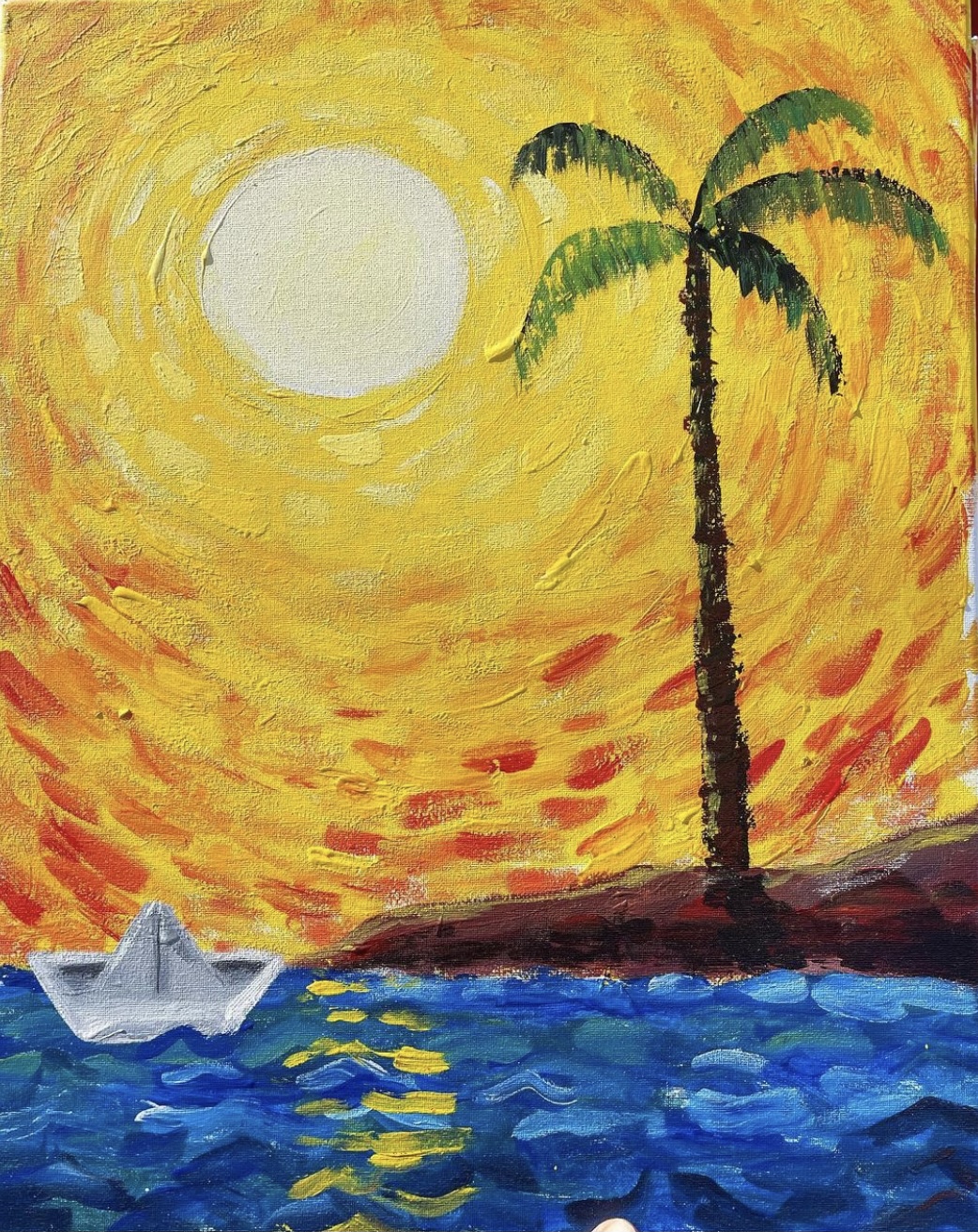 Summer Day – this is an impressionistic summer painting that can be accomplished by children and adults.
–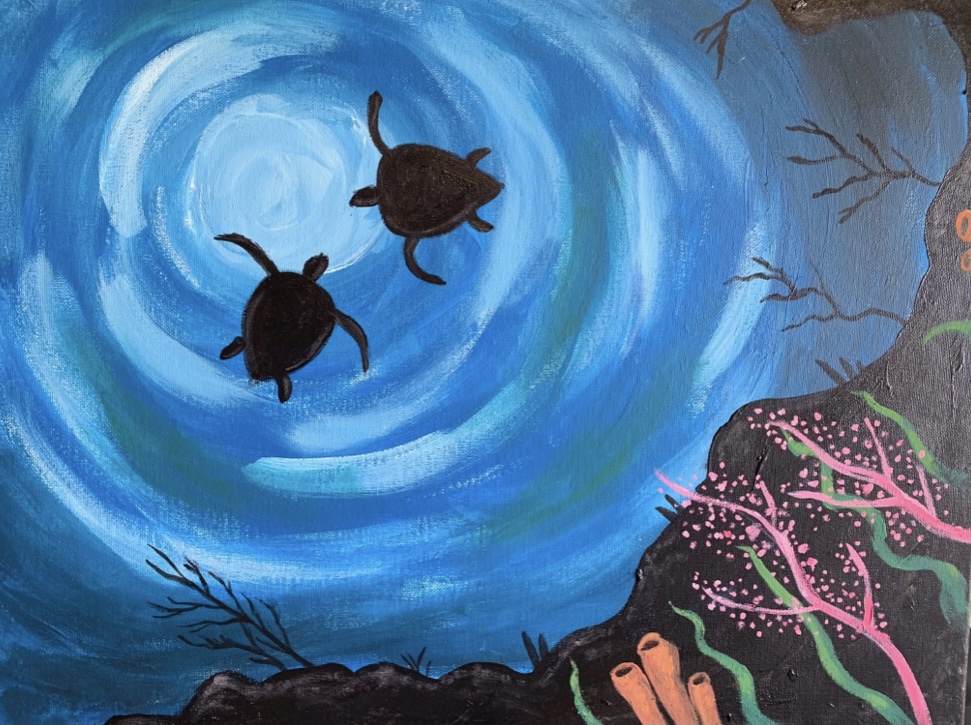 Turtles – This image doesn't actually belong to me, it was just requested to be painted for a birthday party and I obliged.  I can break down any piece of art to teach to my clients.  Rights to the image do not belong to me.
–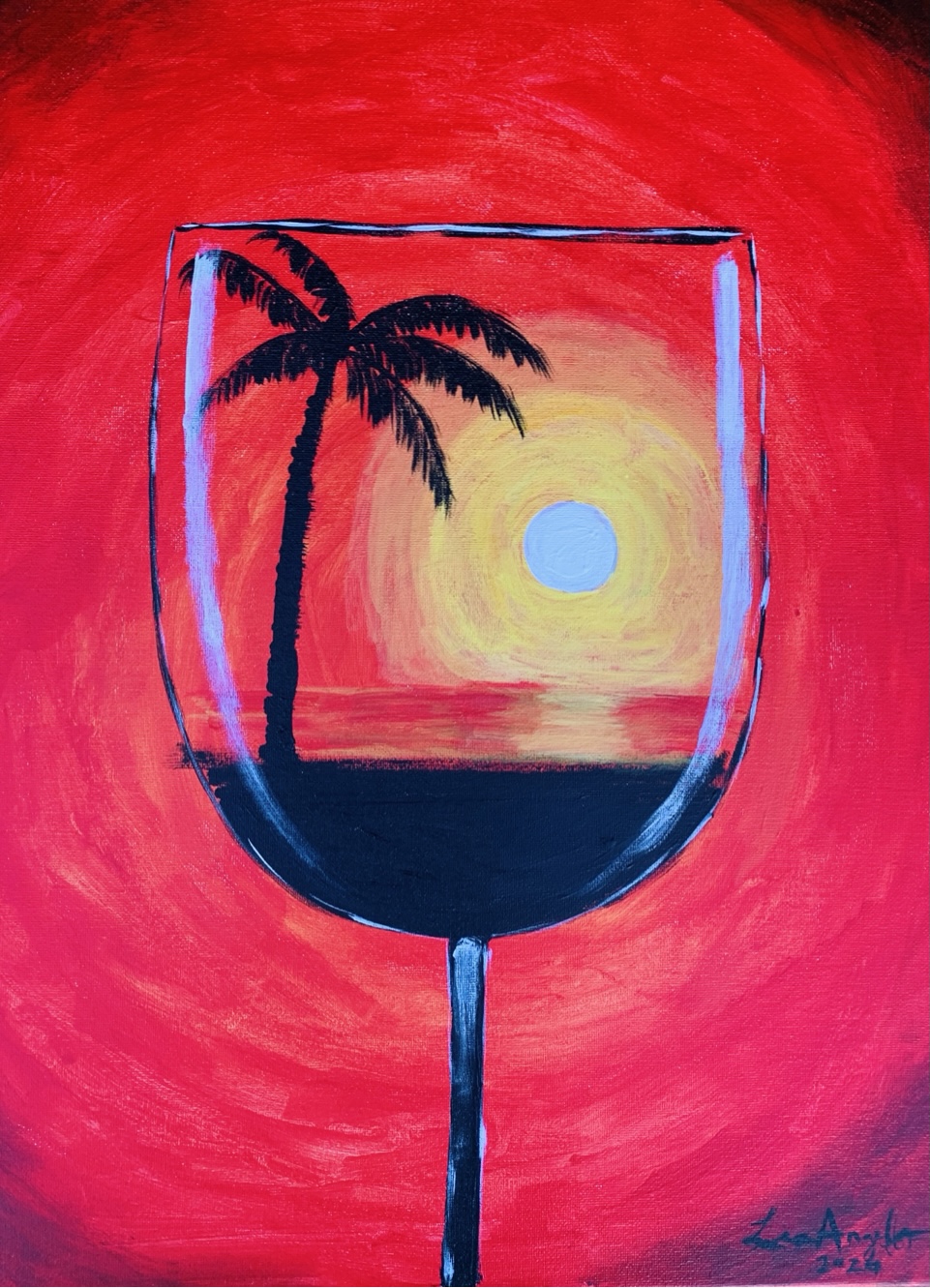 –
Sunshine In A Glass- This is a very easy and pretty painting for a social gathering where you want to be more social and have the painting on the side.  Good for a large gathering or a ladies night.  I have painted this with a group of ladies who requested me to teach them how to break this image down from Pinterest and so the rights to this particular image do not belong to me.
–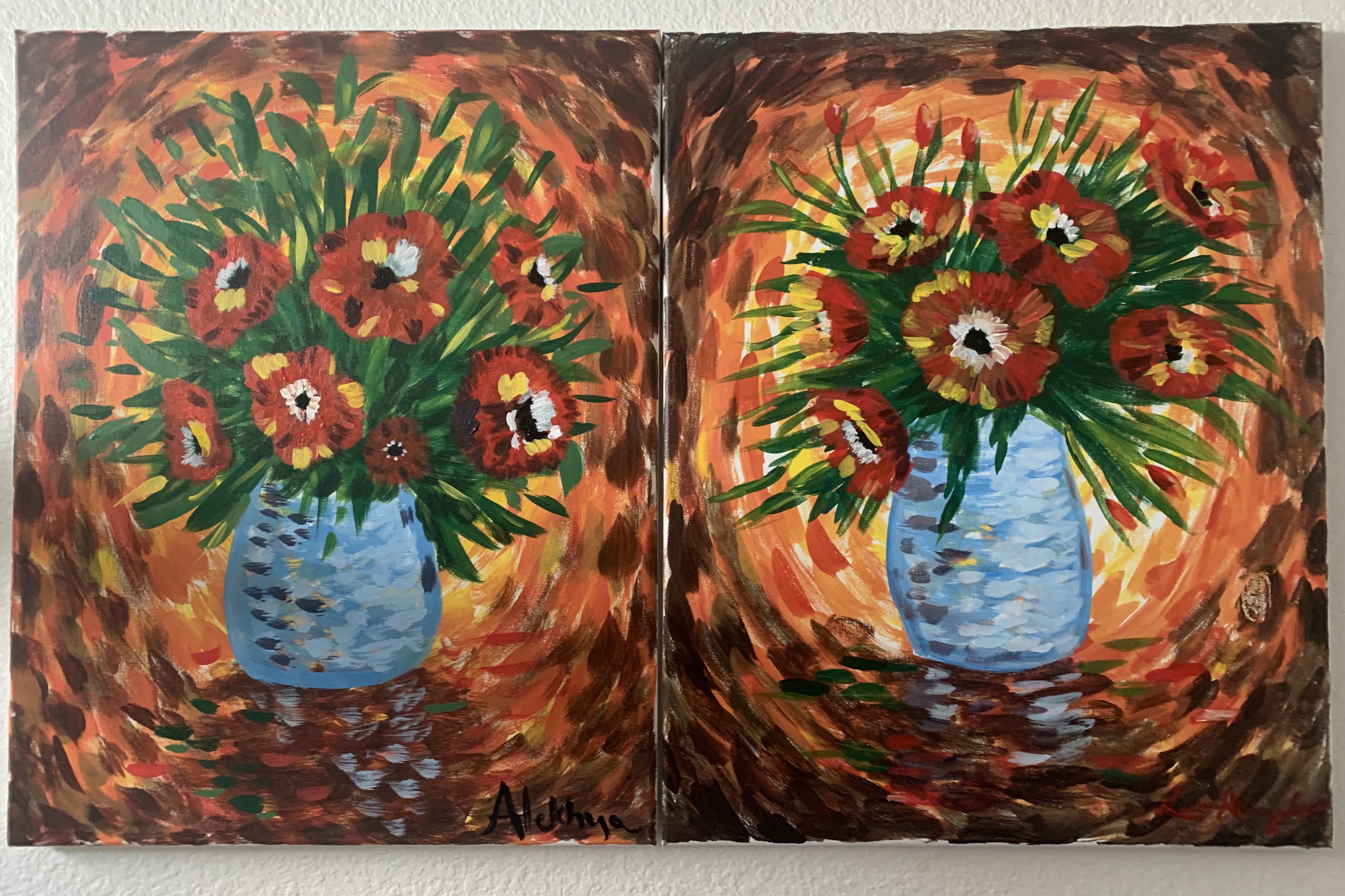 Wildflowers- This is a slightly more difficult impressionist painting (compared to the above images) as it takes a lot of step by step instruction, but achievable to those with focus and interest.
–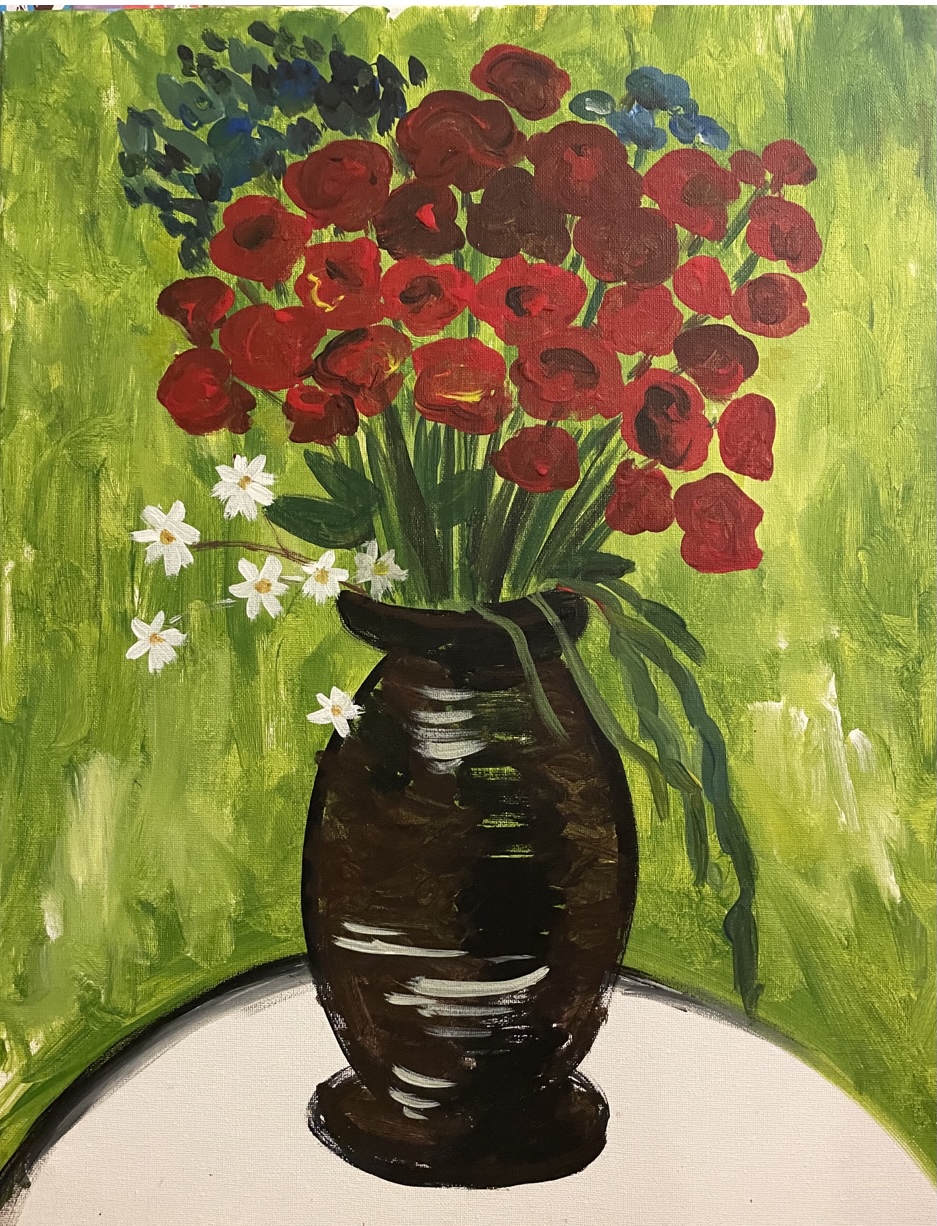 Roses – This is an easy impressionistic painting that can be developed by both children and adults with charming results.
–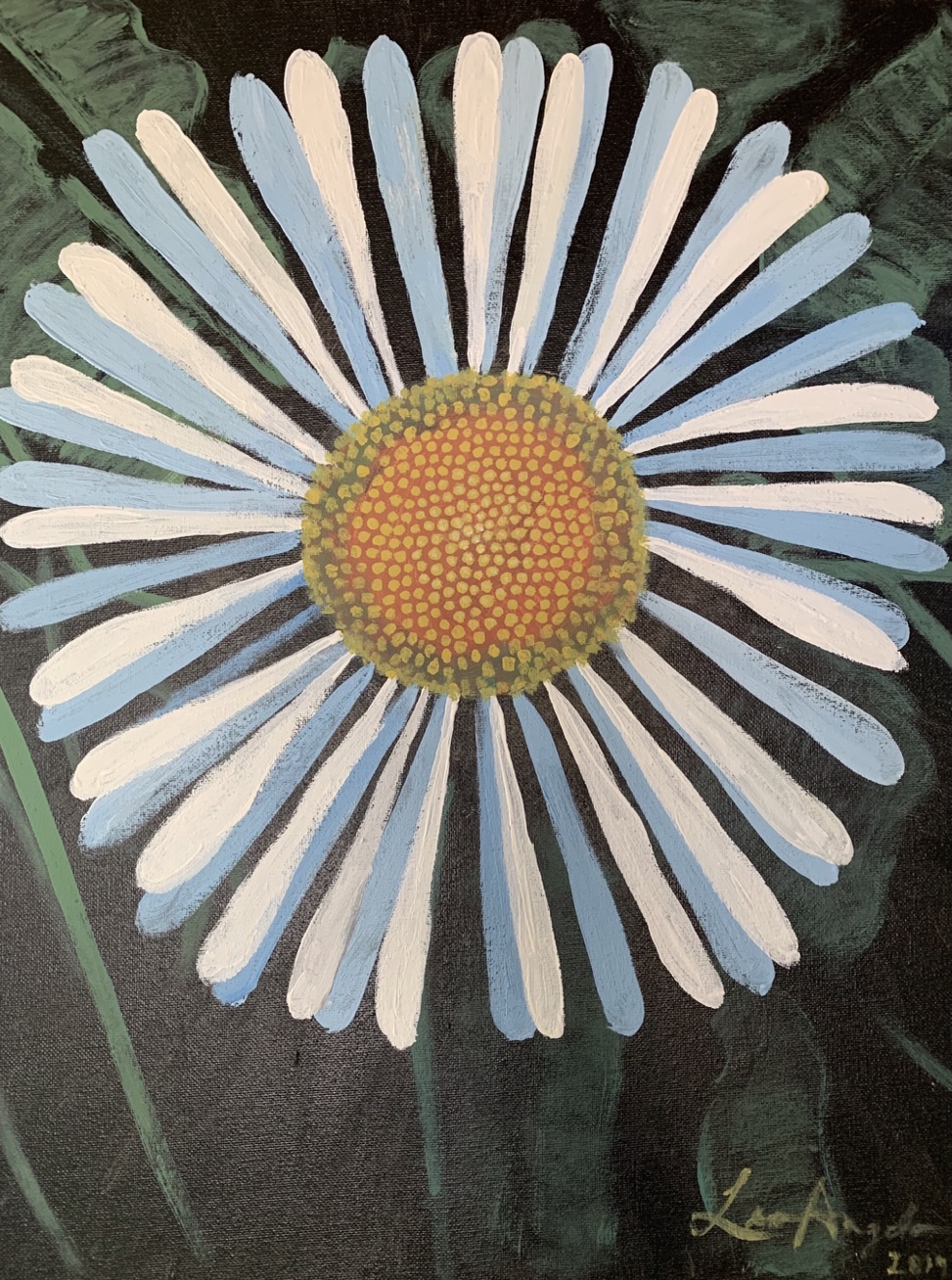 Daisy – a pretty flower painting that is a relaxing image to create and to have hang in your home.
–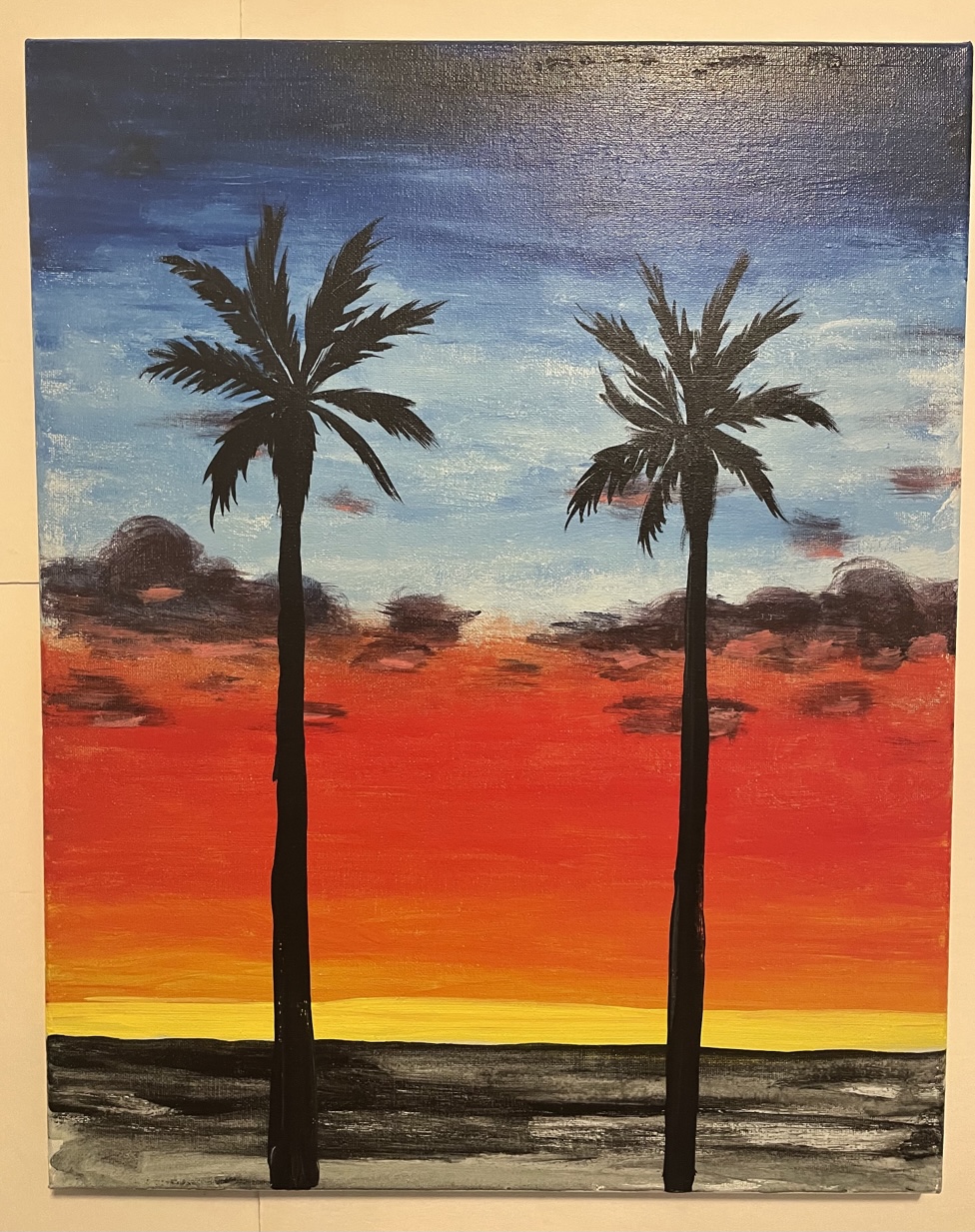 Two Palm Trees – a simple painting that has a hometown charm and very easy to reproduce.
–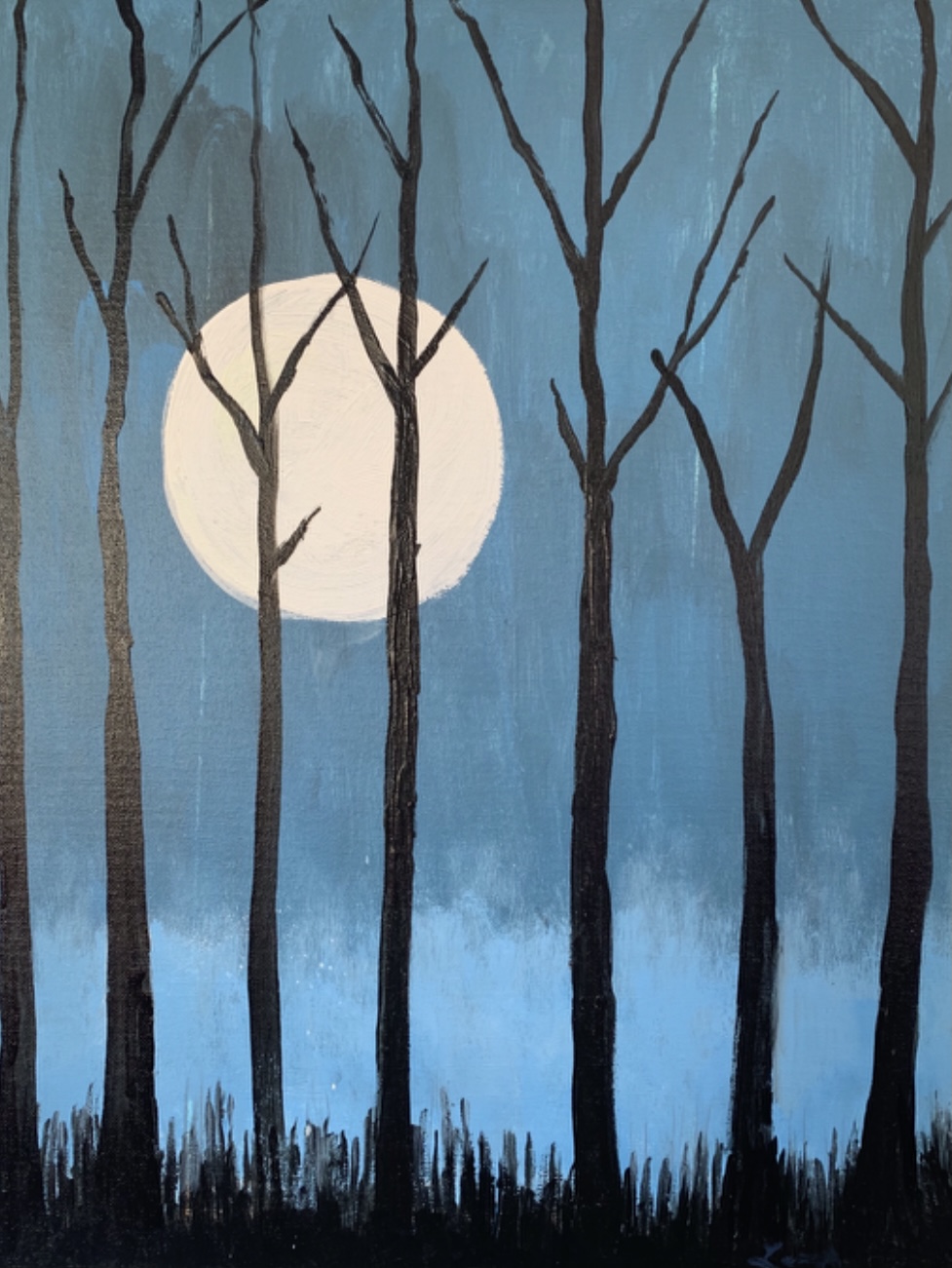 Moon in the Woods – a somber moon painting.
–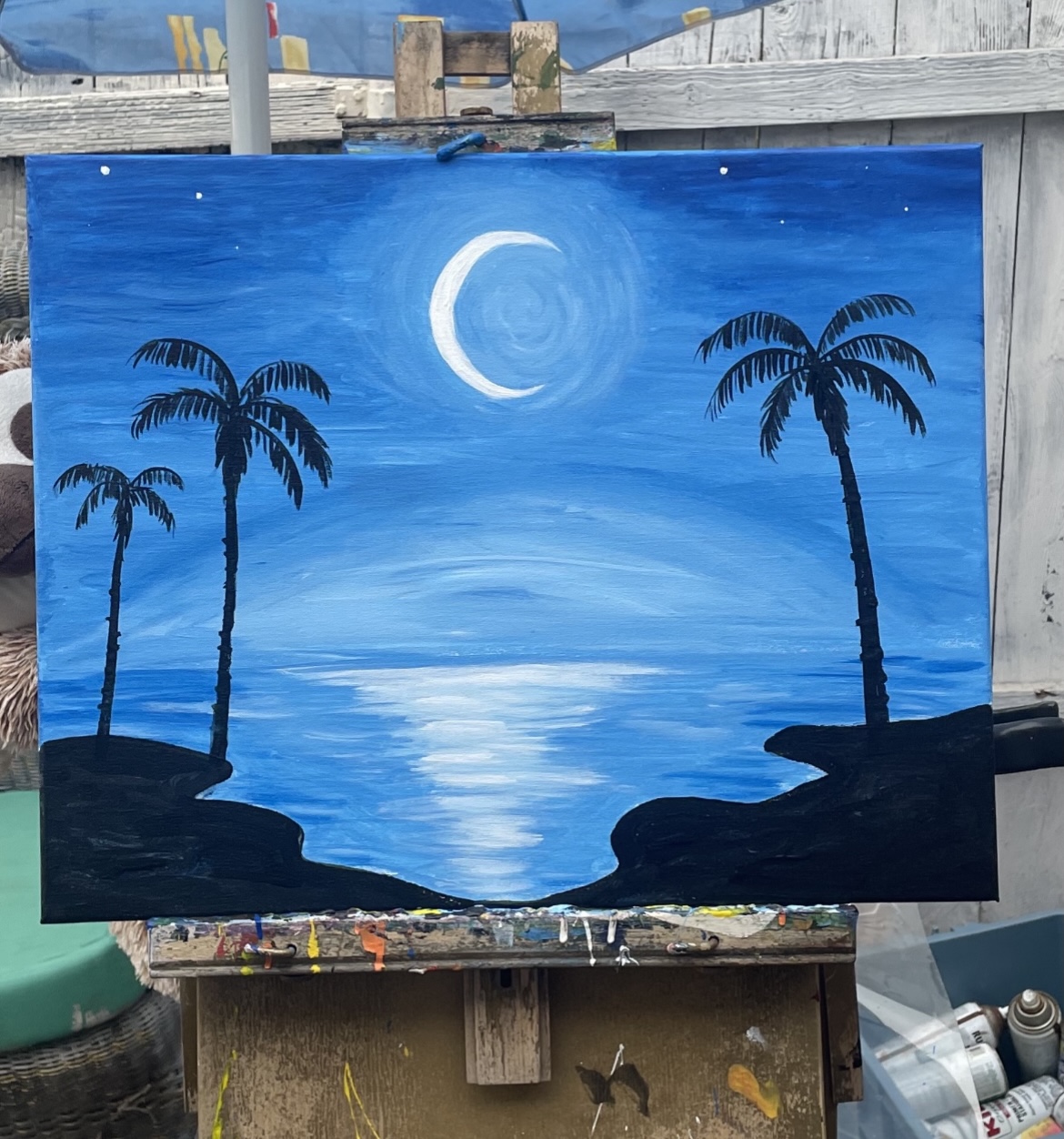 A soothing summer night at the beach.  An easy painting ??
–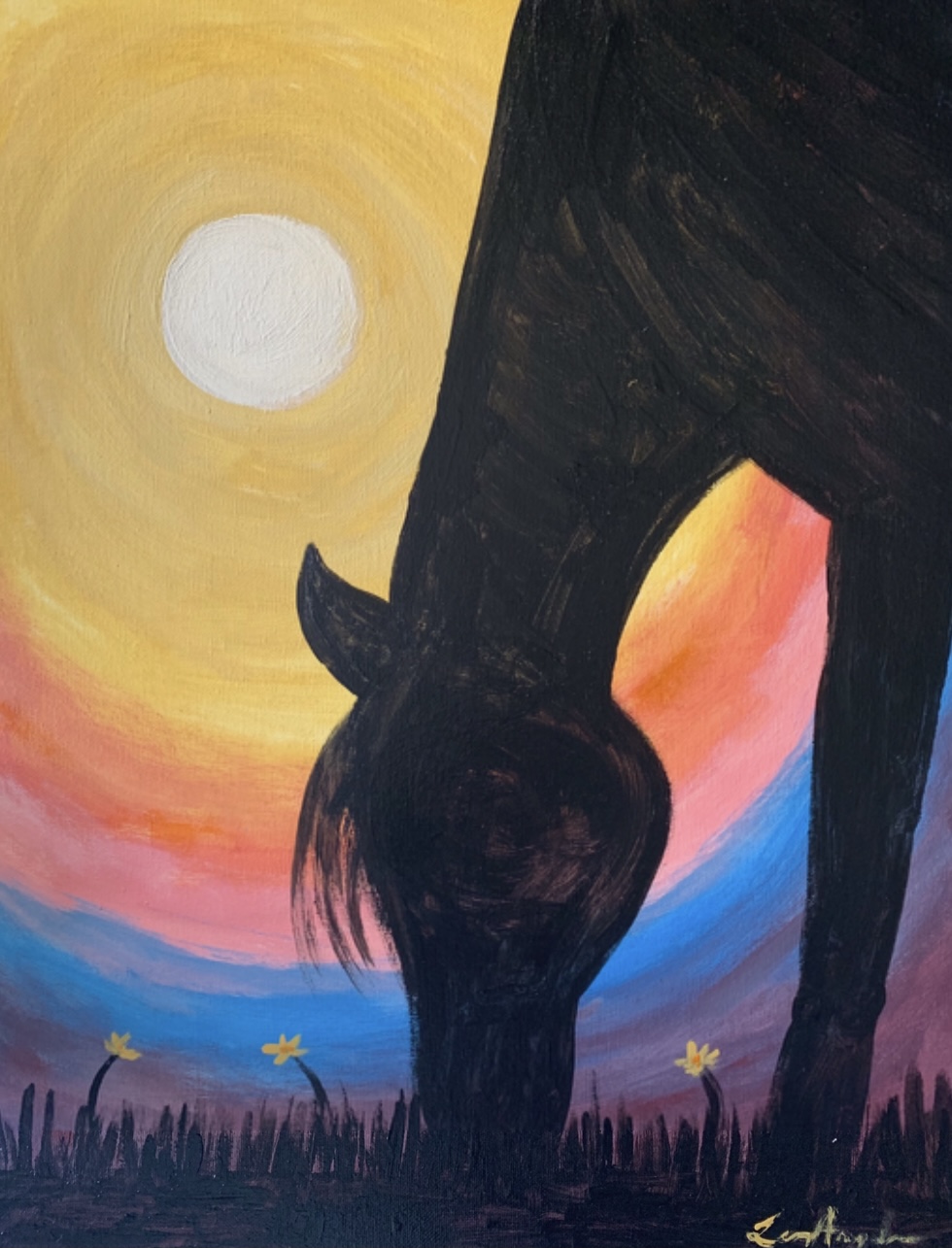 Horse – This image isn't actually mine, but I tweaked it for a nice group of horse loving ladies who requested to have it taught to them.  Rights to the image do not belong to me.
–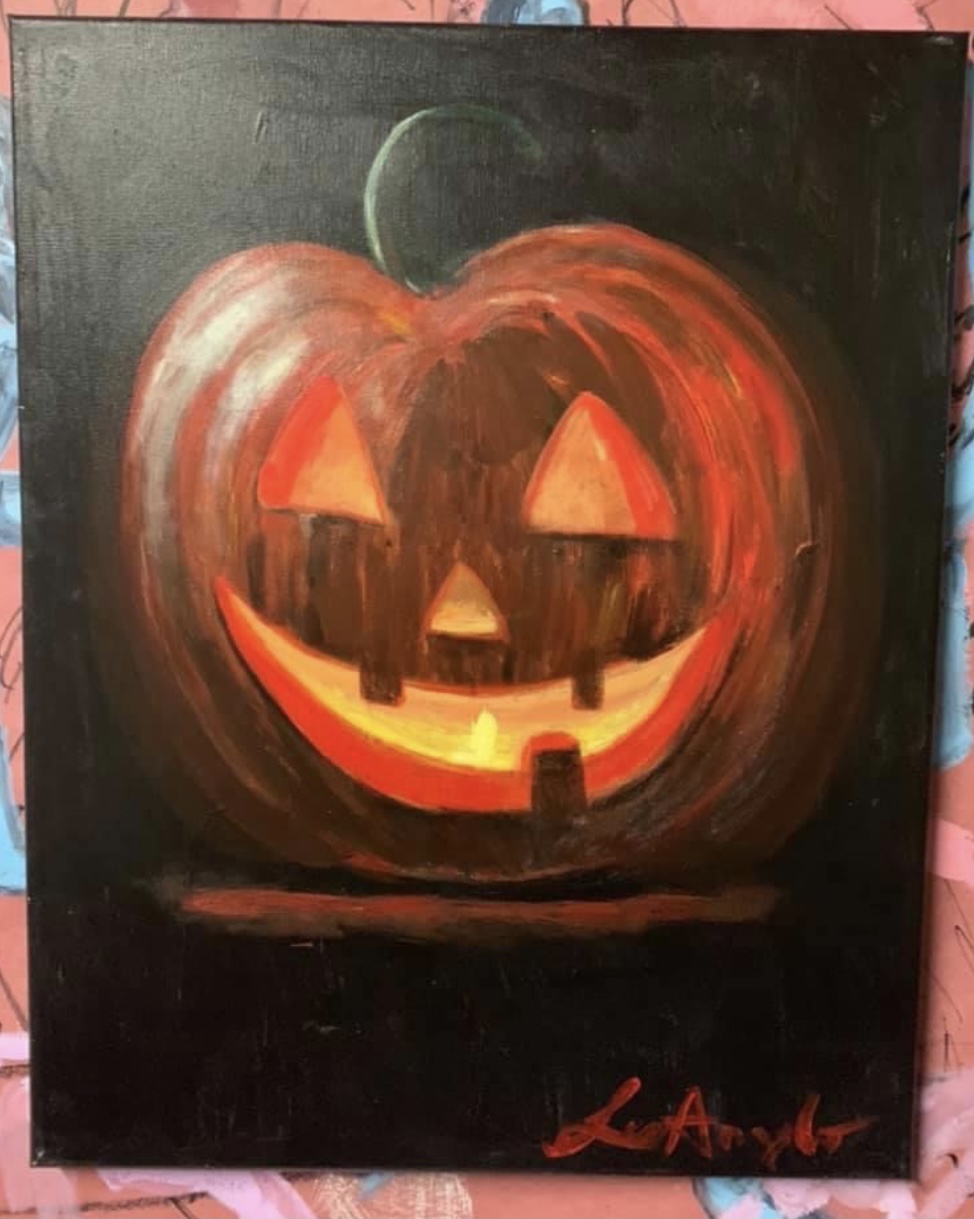 A perfect Halloween painting good for all ages.
–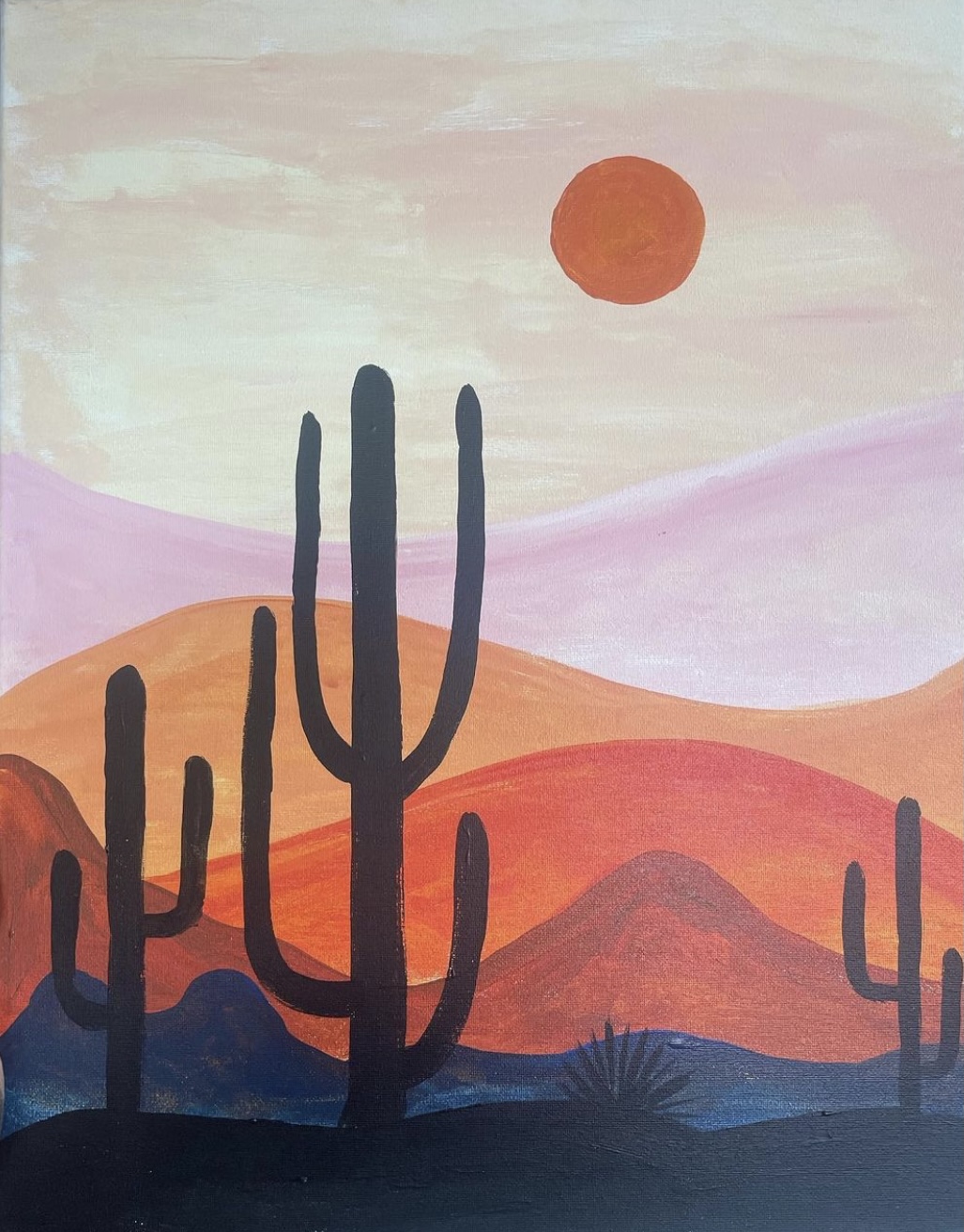 Minimal Desert – An easy minimalist desert landscape good for all ages and very hangable.
–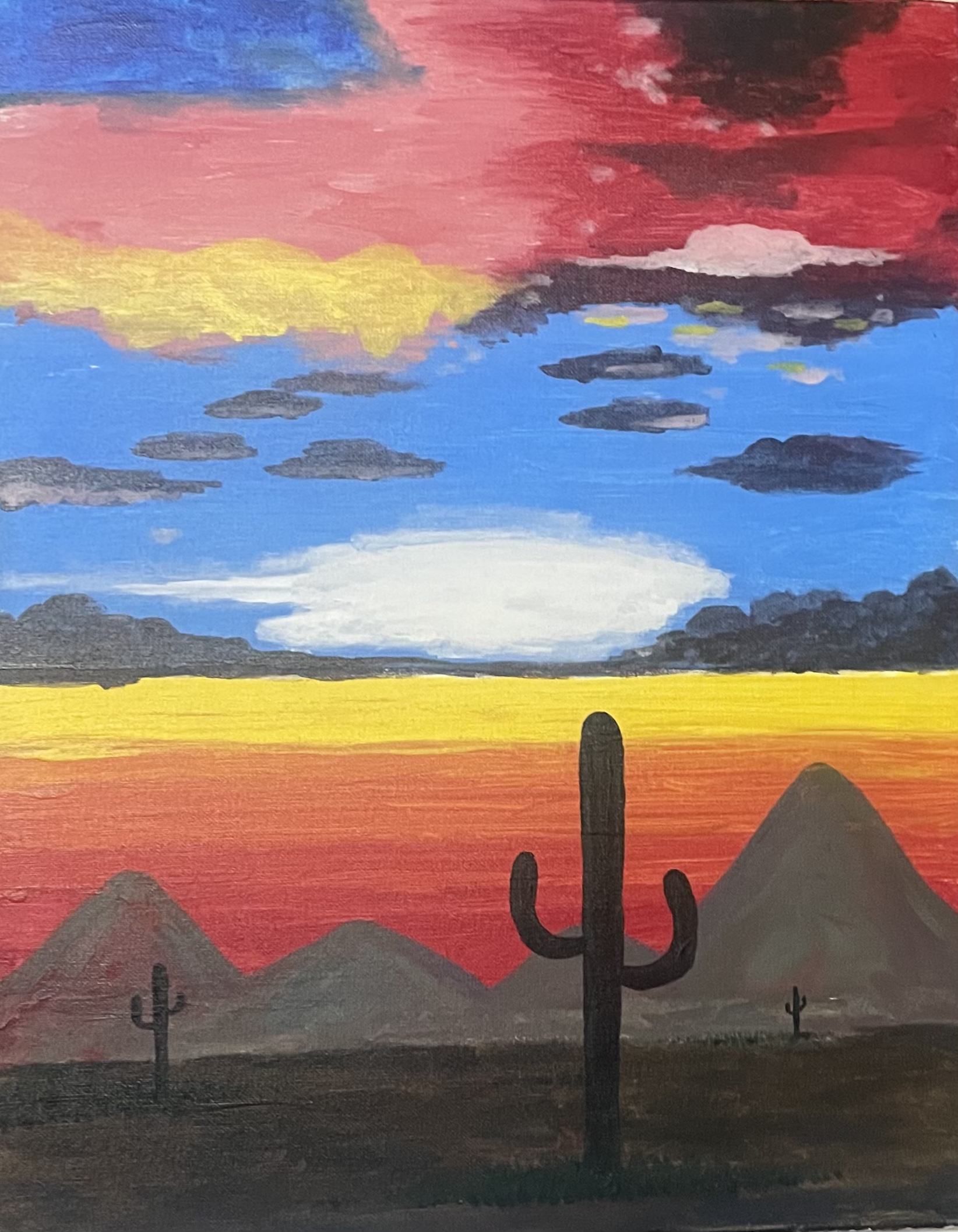 Desert – People forget that San Diego is also a desert.  This is a painting that looks difficult, but yields surprising results to anyone who tries.
–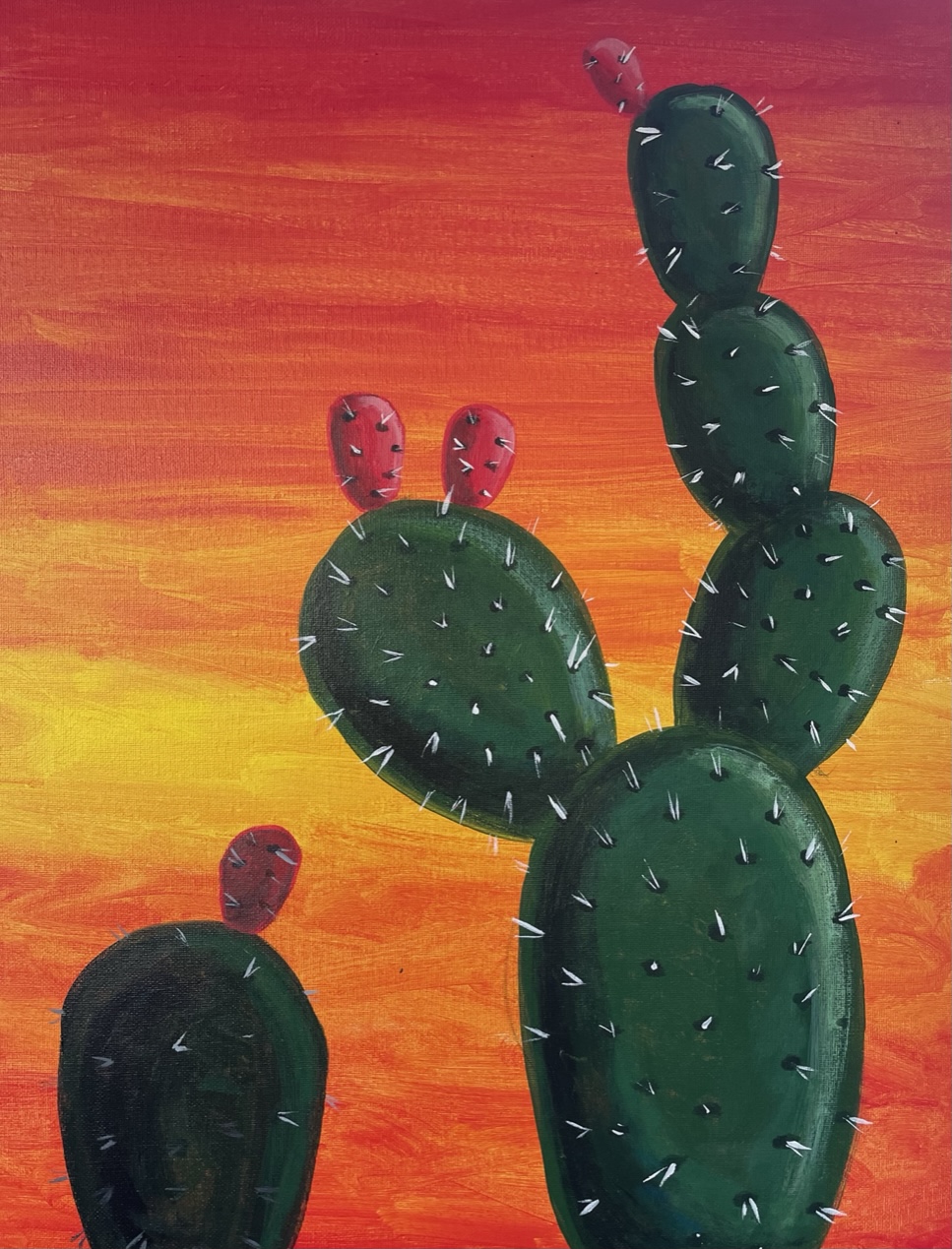 This is a relaxing painting that is at a moderate difficulty for painting and helps warm up any space it hangs in.
–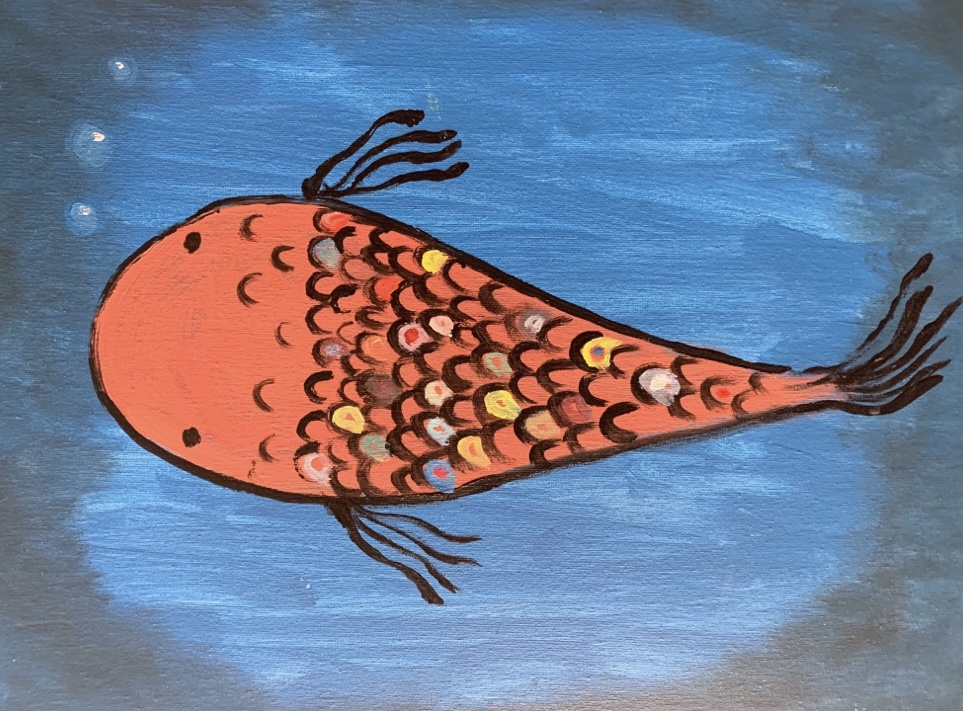 Fish – This fish painting looks easy and fun and well it actually is!  However, the secret fun of this painting is that at around %80 percent of the painting we can switch paintings to have our paint partner color in some of the scales so there is more of a sentimental touch and a friend's mark in our art.  Good for children painting with adults.
–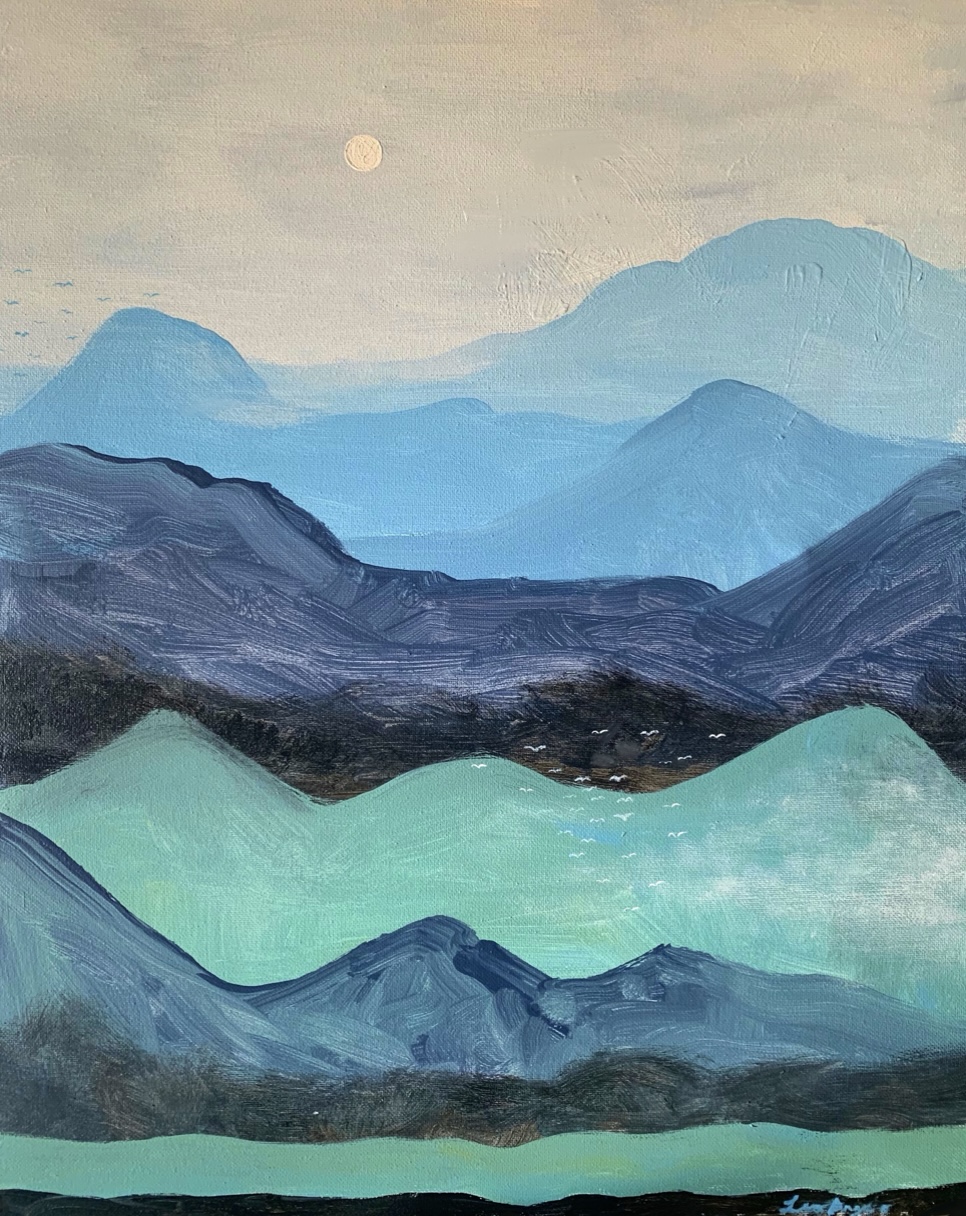 Blue Mountains – This painting is easy and chill.  We just paint layers of blue paint to create mountains.  This is a perfect image for a no pressure girl's night with drinks, light music, and conversations.
—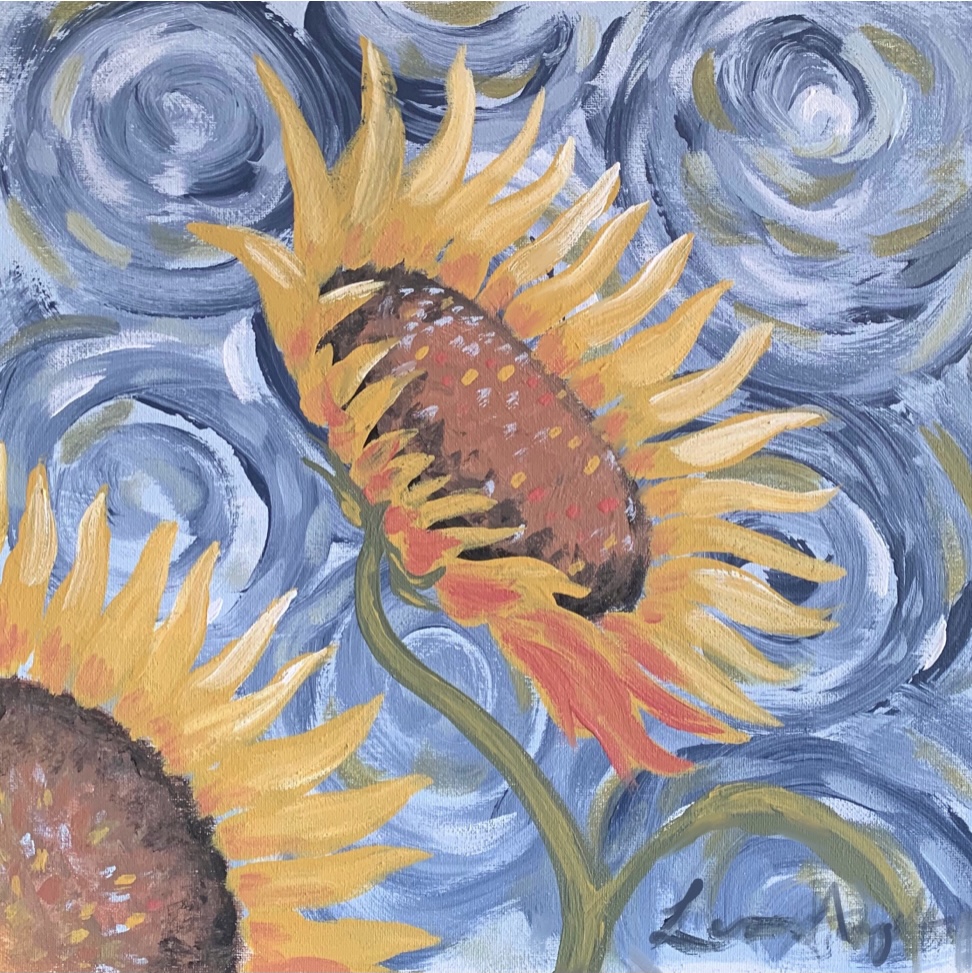 Sun Flowers – This image is similar to the one above with  slight variation.  I painted this image upon request for a large birthday party in Poway therefore I don't own the actual image and I only taught others how to paint it.
–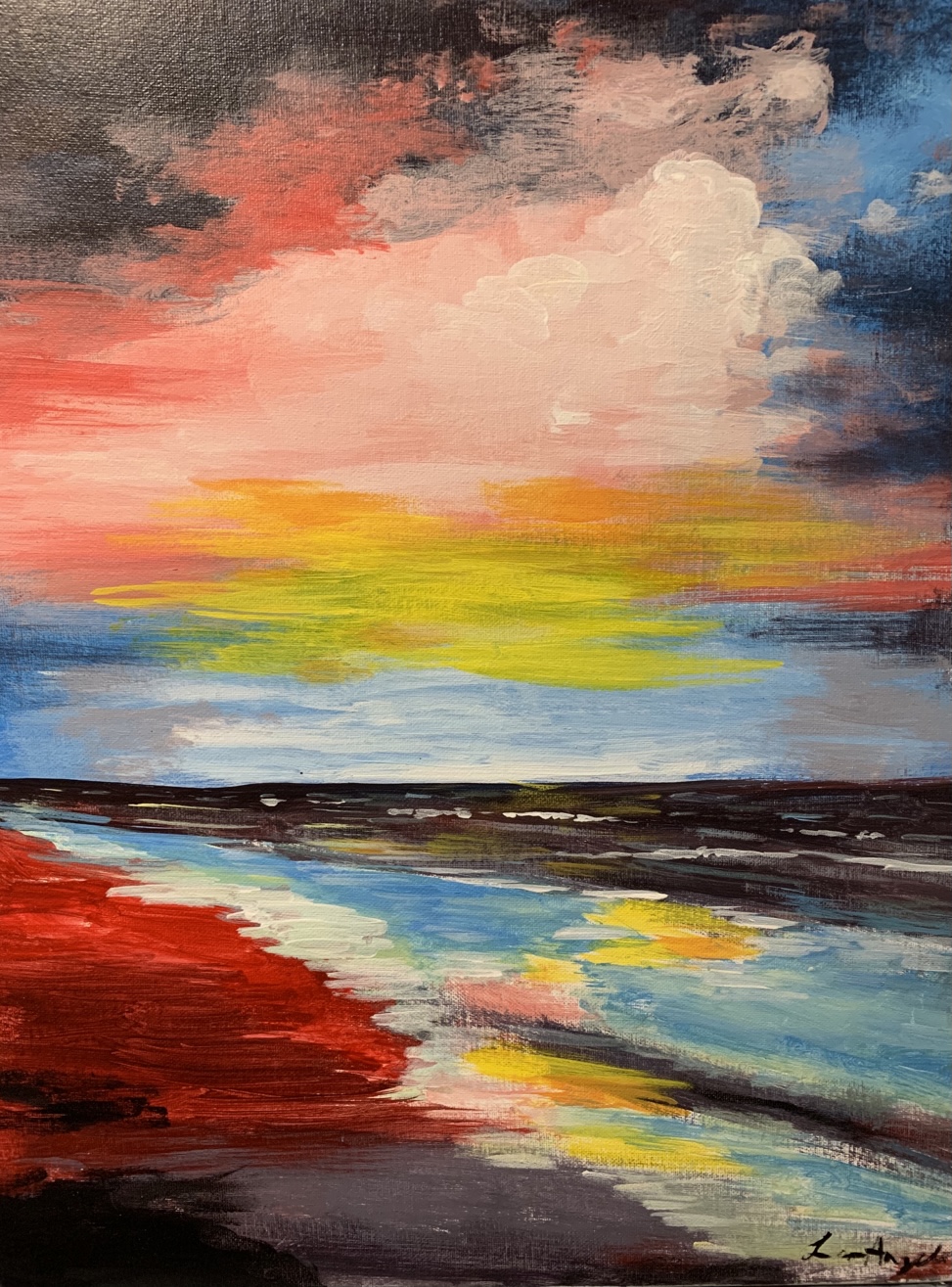 Colorful Horizon – This is a medium/hard painting that is somewhat an abstract landscape.  This is a bit of challenge and I recommend that this one be painted only for adults.
–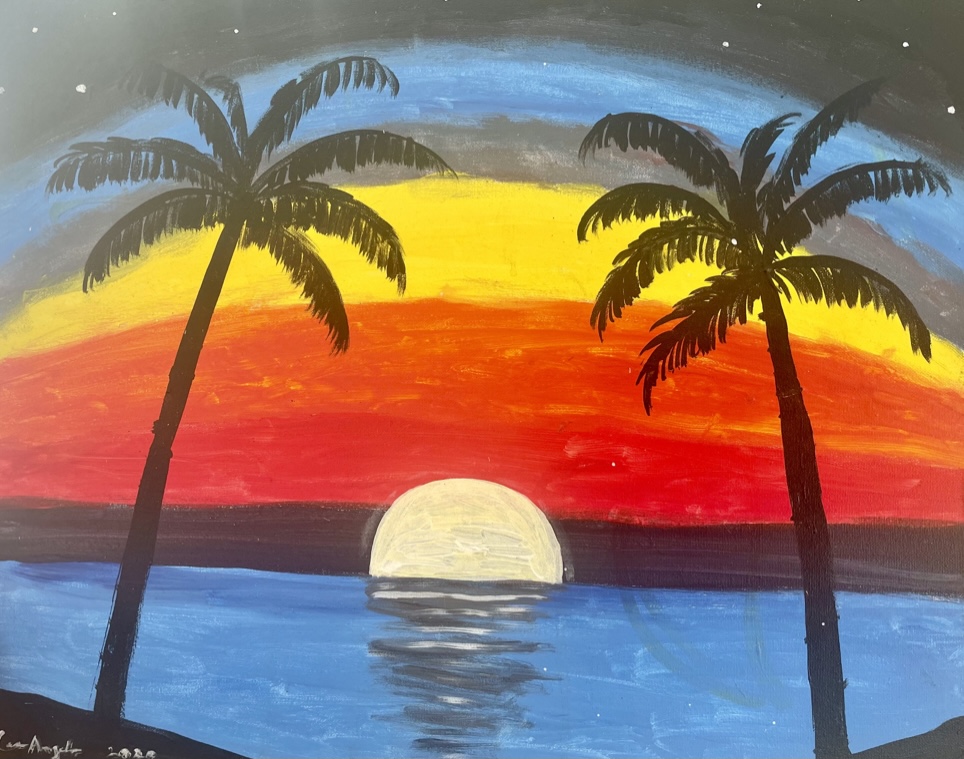 Stylized Sunrise – an easy painting for all ages.
–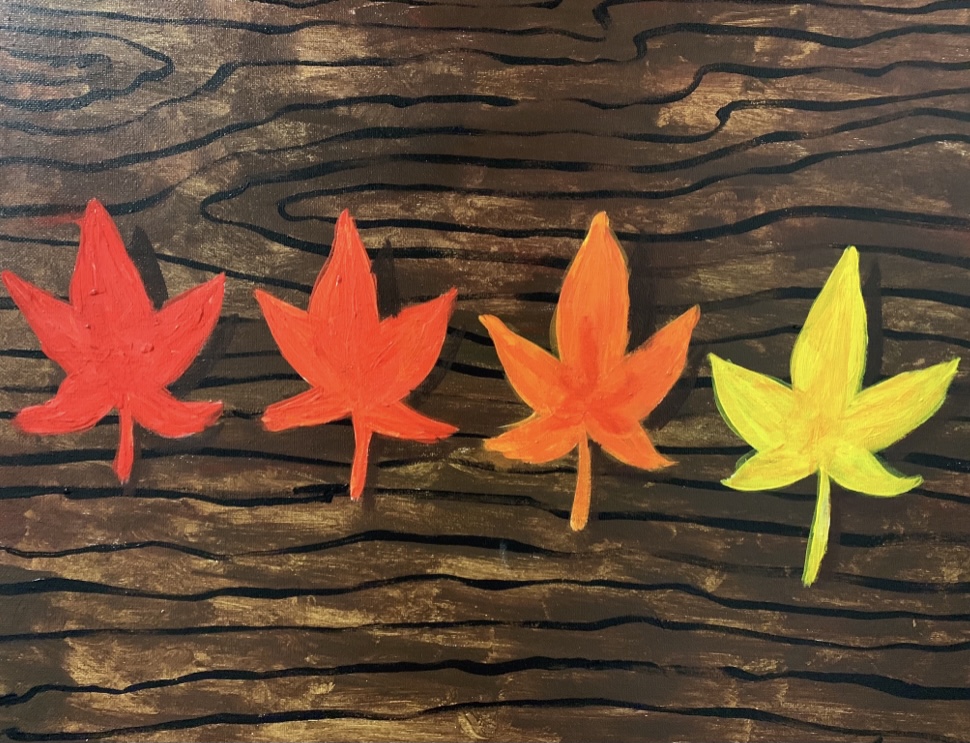 An easy and therapeutic fall leaf painting.
–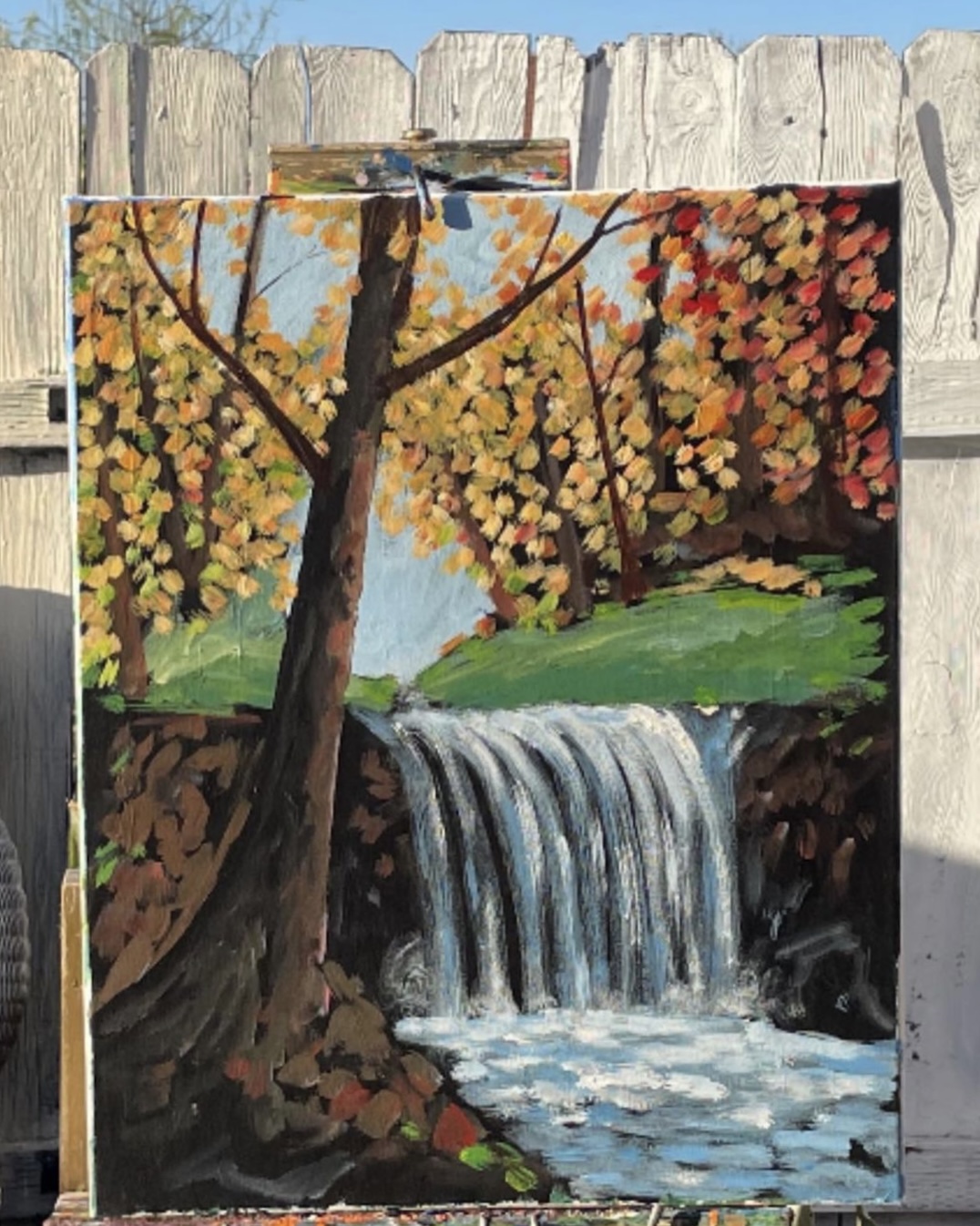 Fall x2 – Amedium to hard painting not good for young children because of the many details.
–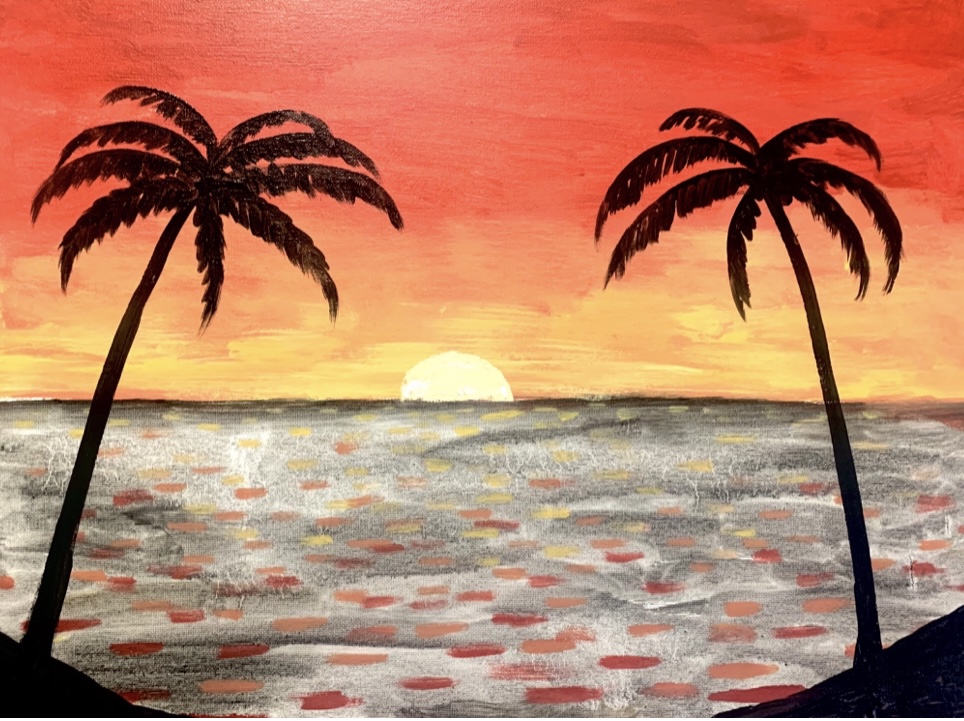 Beach Sunset – A fun and therapeutic beach painting.  This is an easy painting that is good for all ages.
–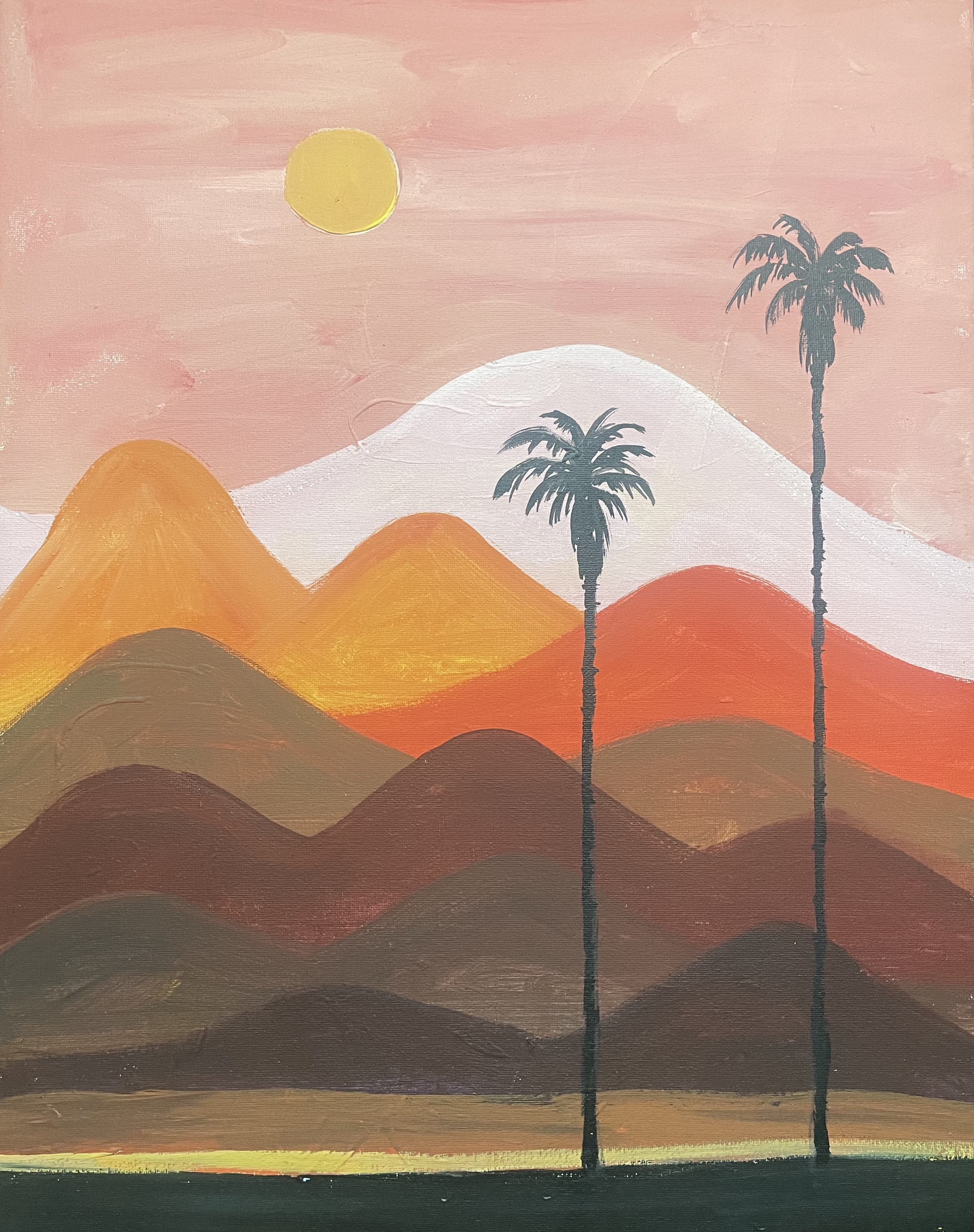 A minimalist summer painting good for a chill social environment since this is easy to moderate.
–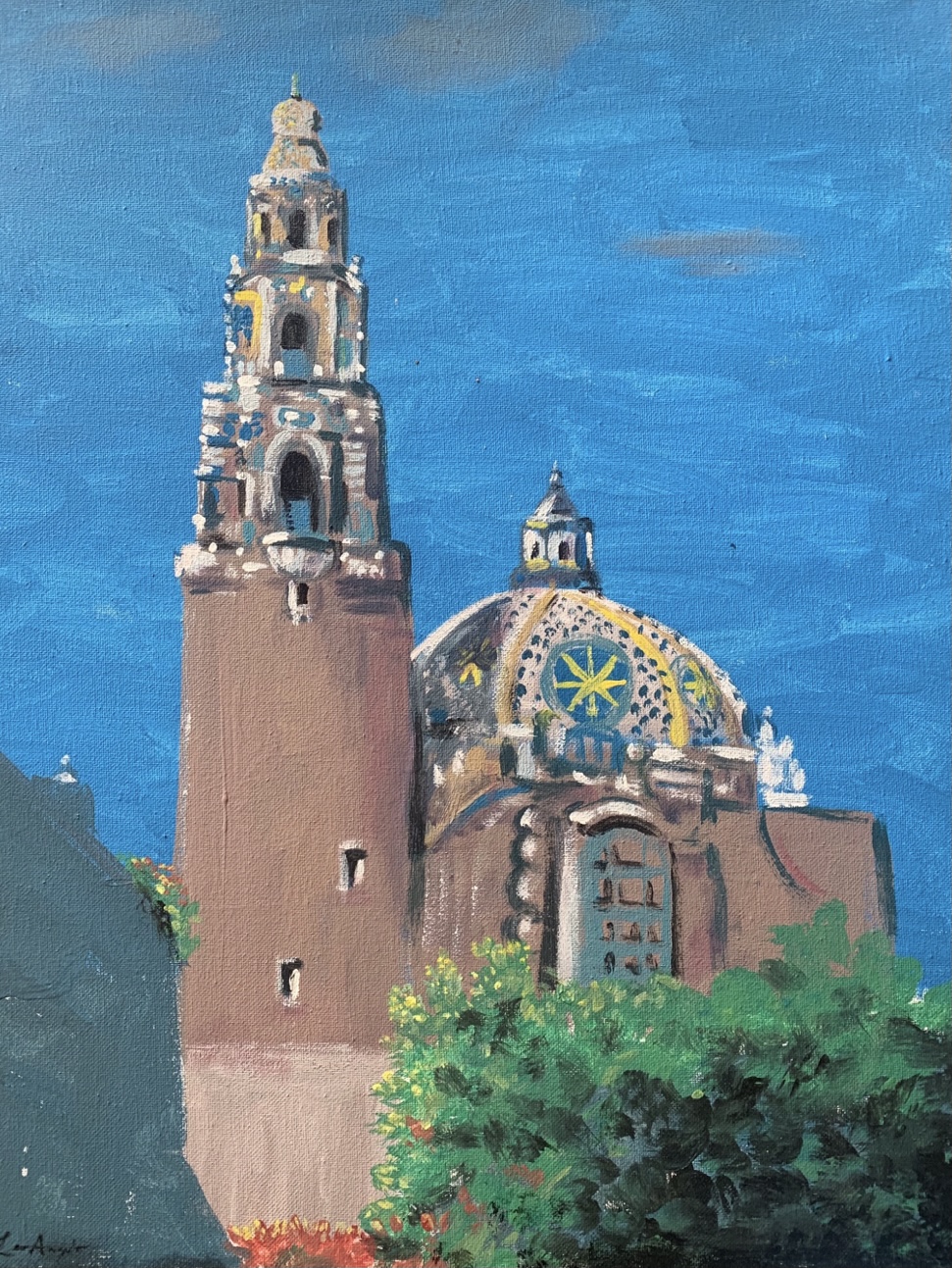 Balboa Park – this impressionistic painting is a lot harder than it looks and it's a painting that I enjoy painting with others at Balboa Park.  To clarify it's for those who want to challenge themselves.  This will certainly go way over time as it's very difficult.
–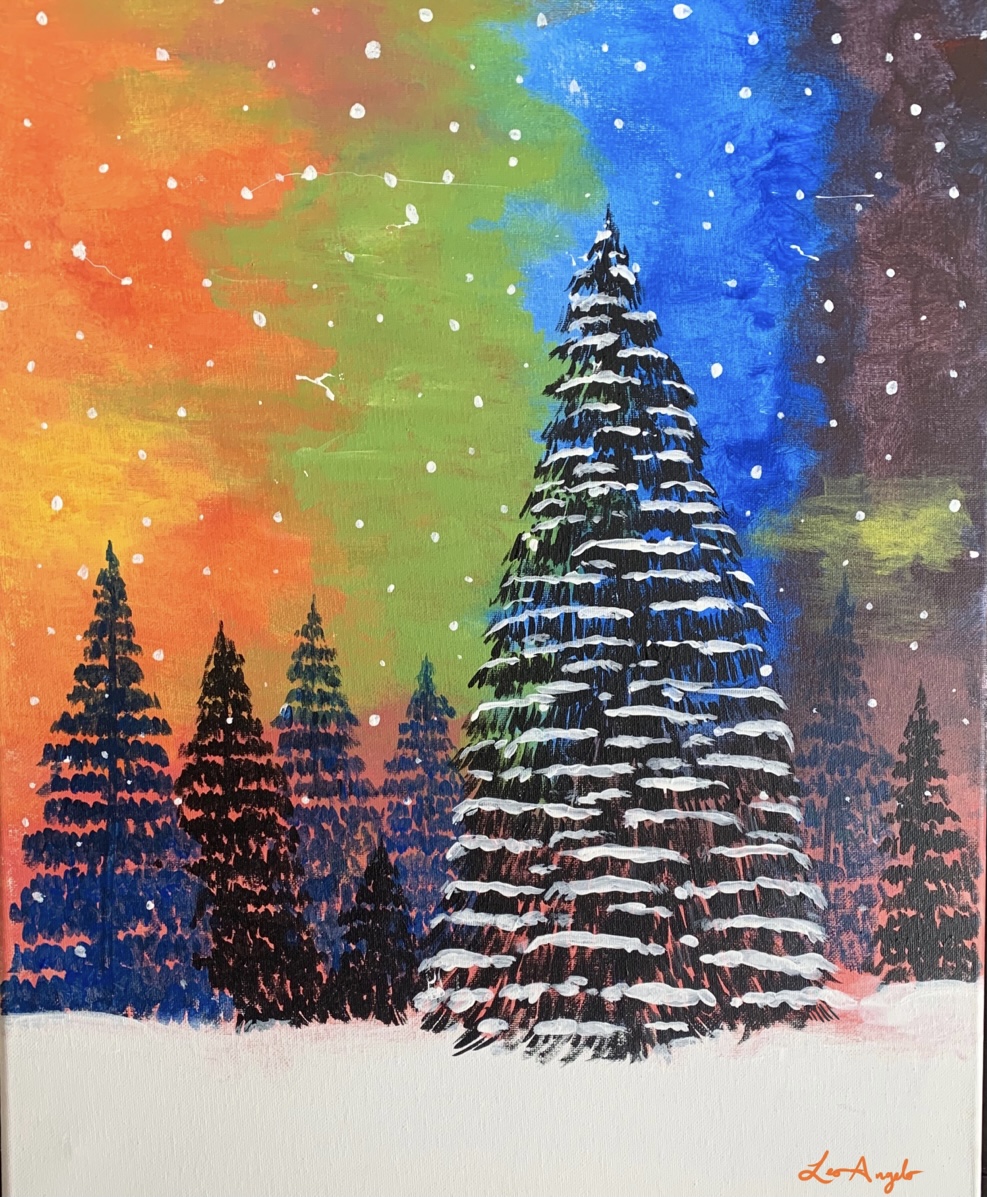 Winter Trees – A festive painting for winter months.
–

Cherry Blossom Tree – An easy and fun painting for spring!
–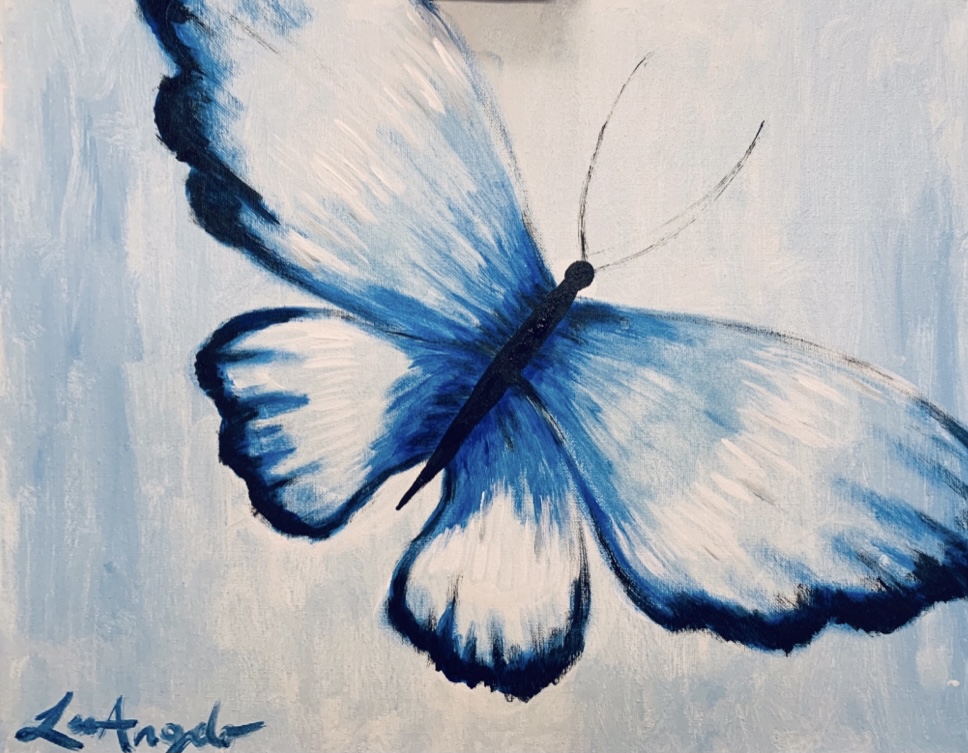 Blue Butterfly – This is a painting that was requested by CDA for their team building event because their logo for their company is a blue butterfly.  I deconstructed the image and taught the group how to paint it and the results were lovely.  I do not own rights to the original image.
–
–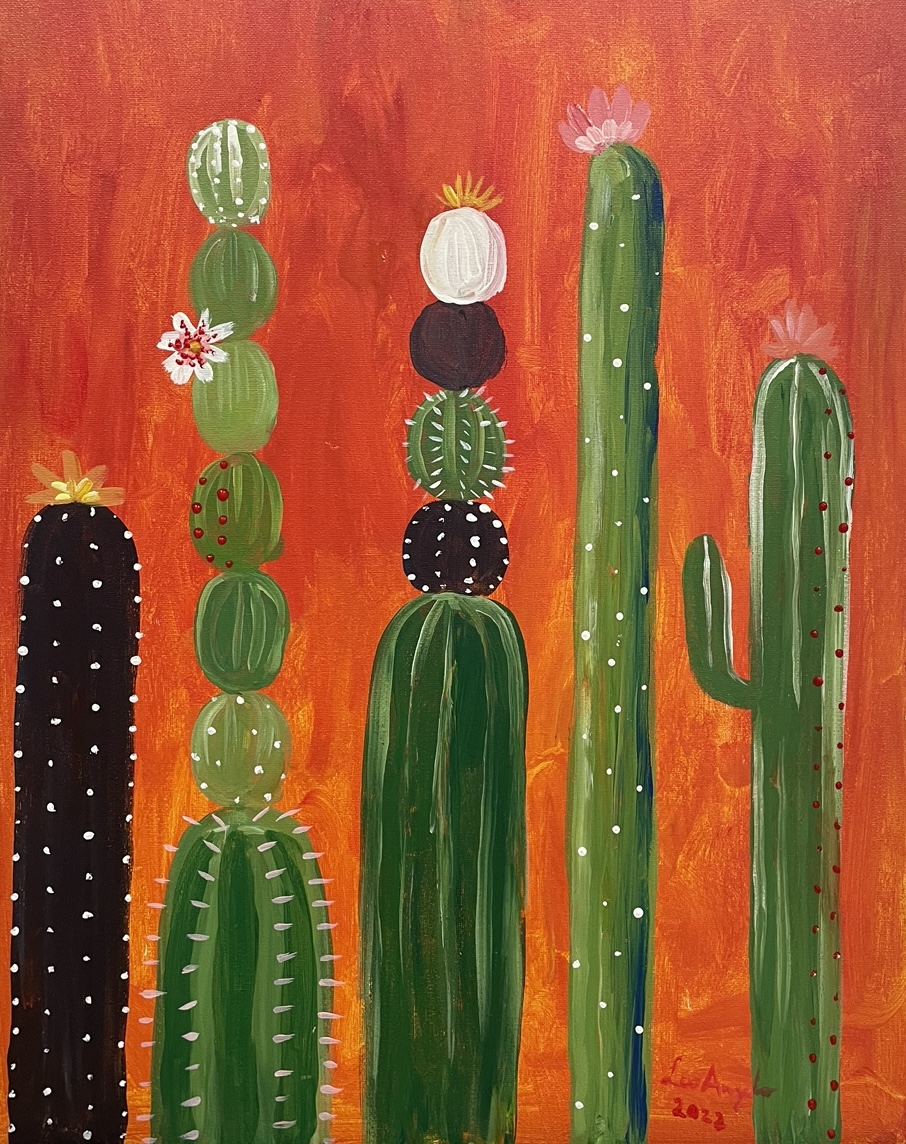 Cactus Cluster- A handsome painting of a cluster of cactus.  This is a moderate and fun painting to do for a social event.
—
All images belong to the artist and all rights are reserved unless otherwise noted.  If artwork is not originally mine I only used it to teach my clients and I usually change it (30%).  All paintings take 2 hours to paint ☀️
–
–
–
More pictures of happy painters below and Instagram.com/sandiegopaintparty ?☀️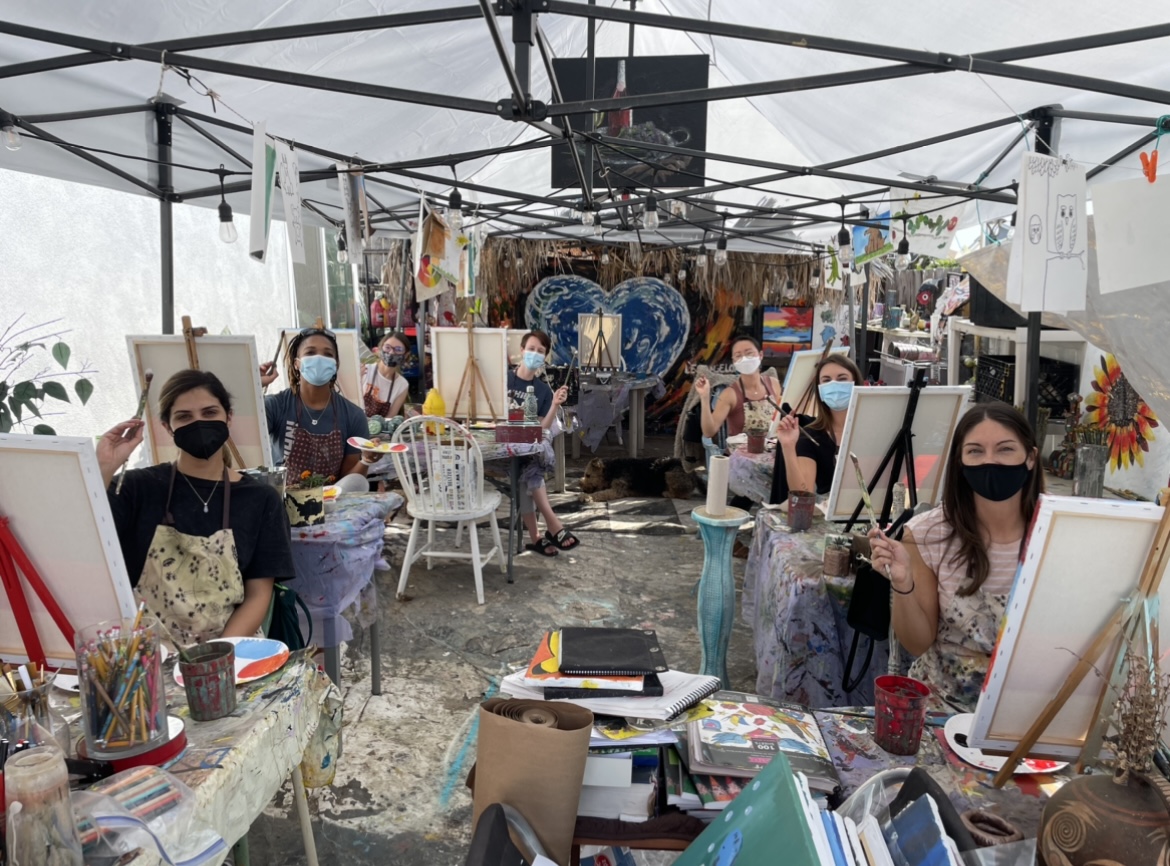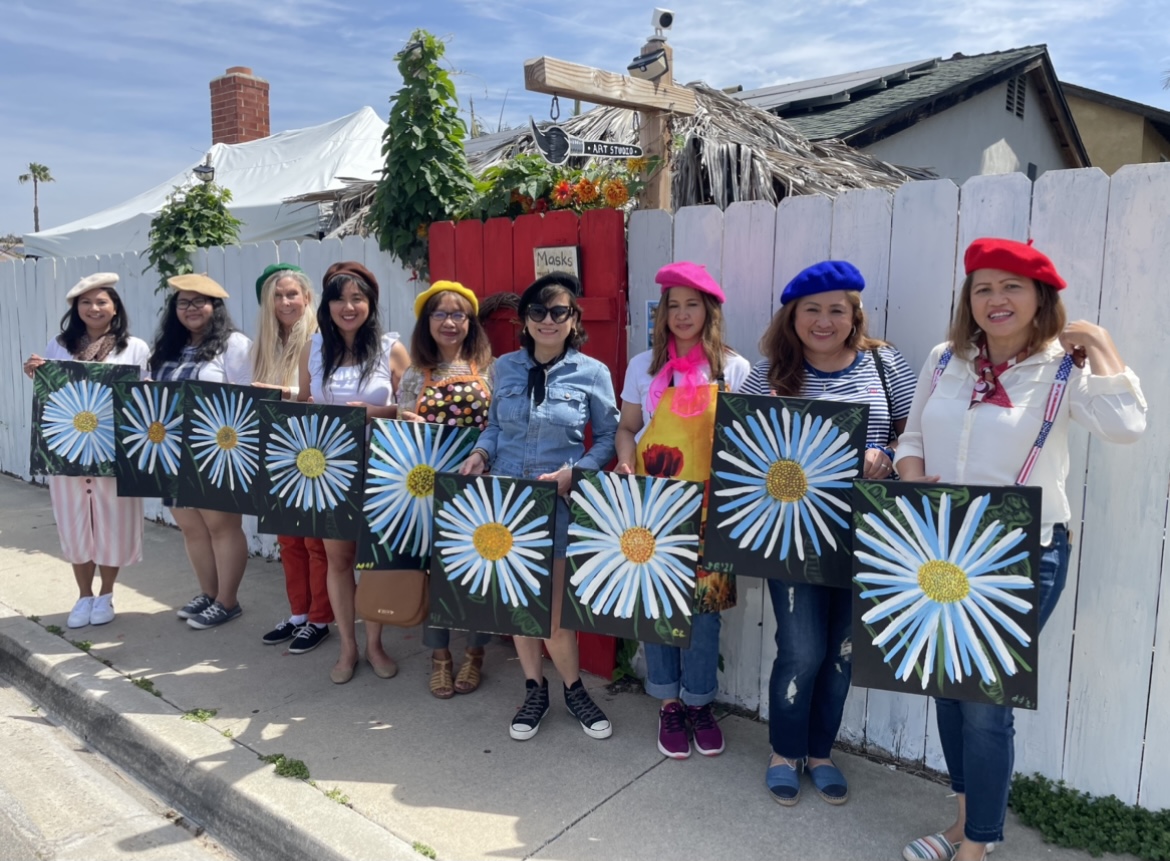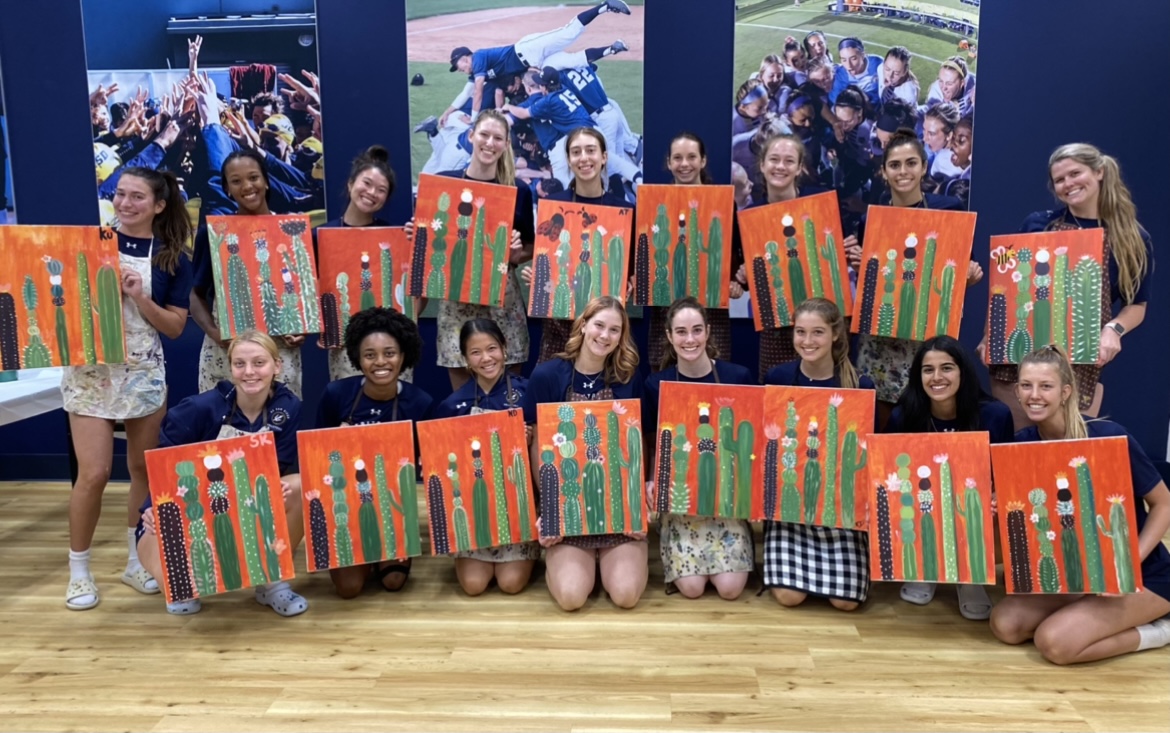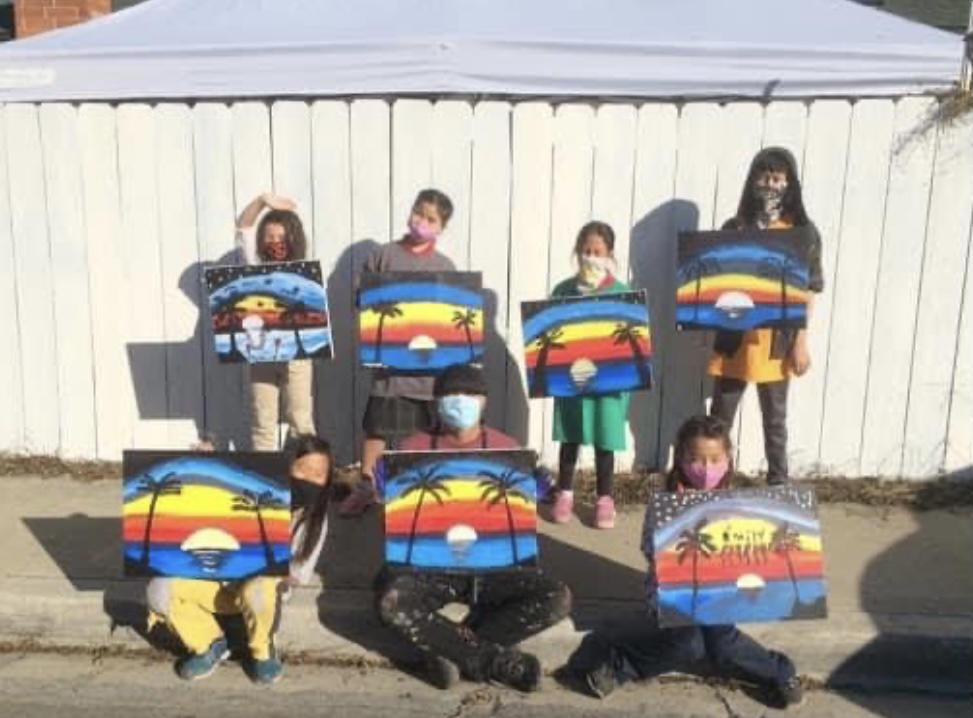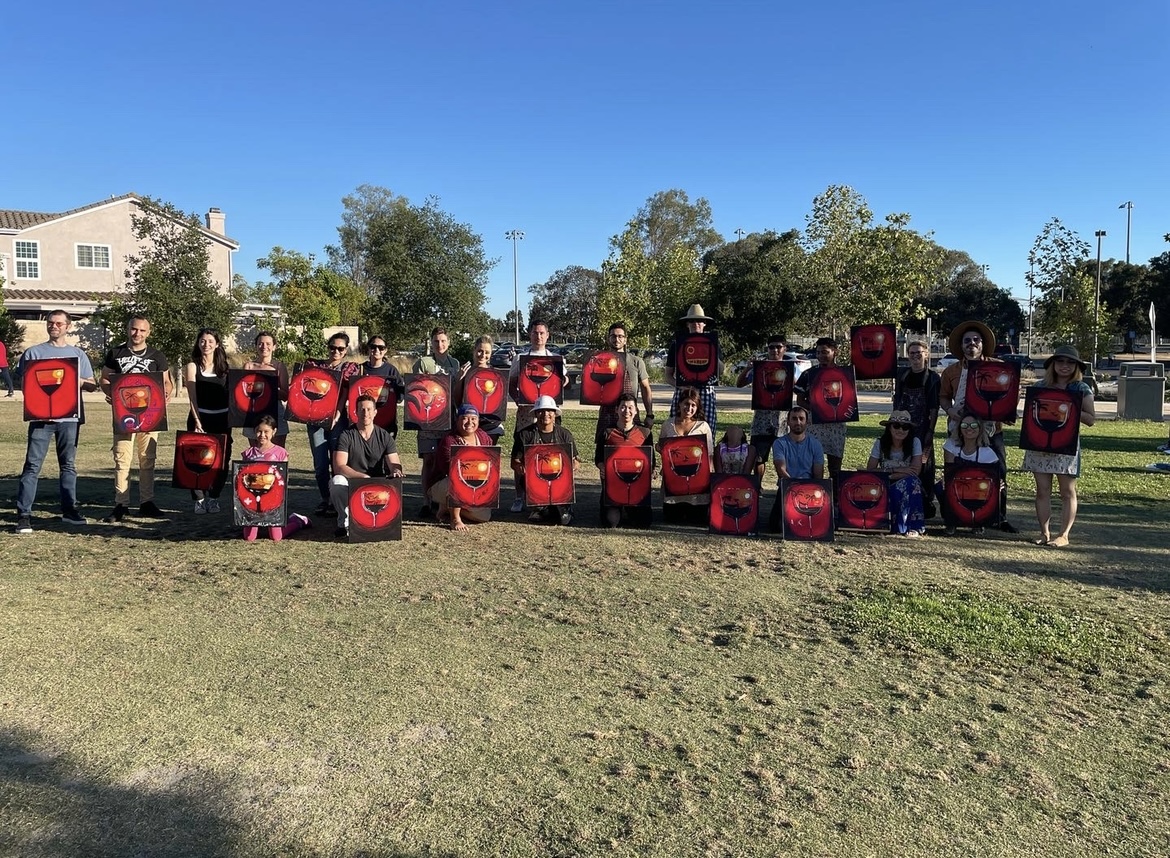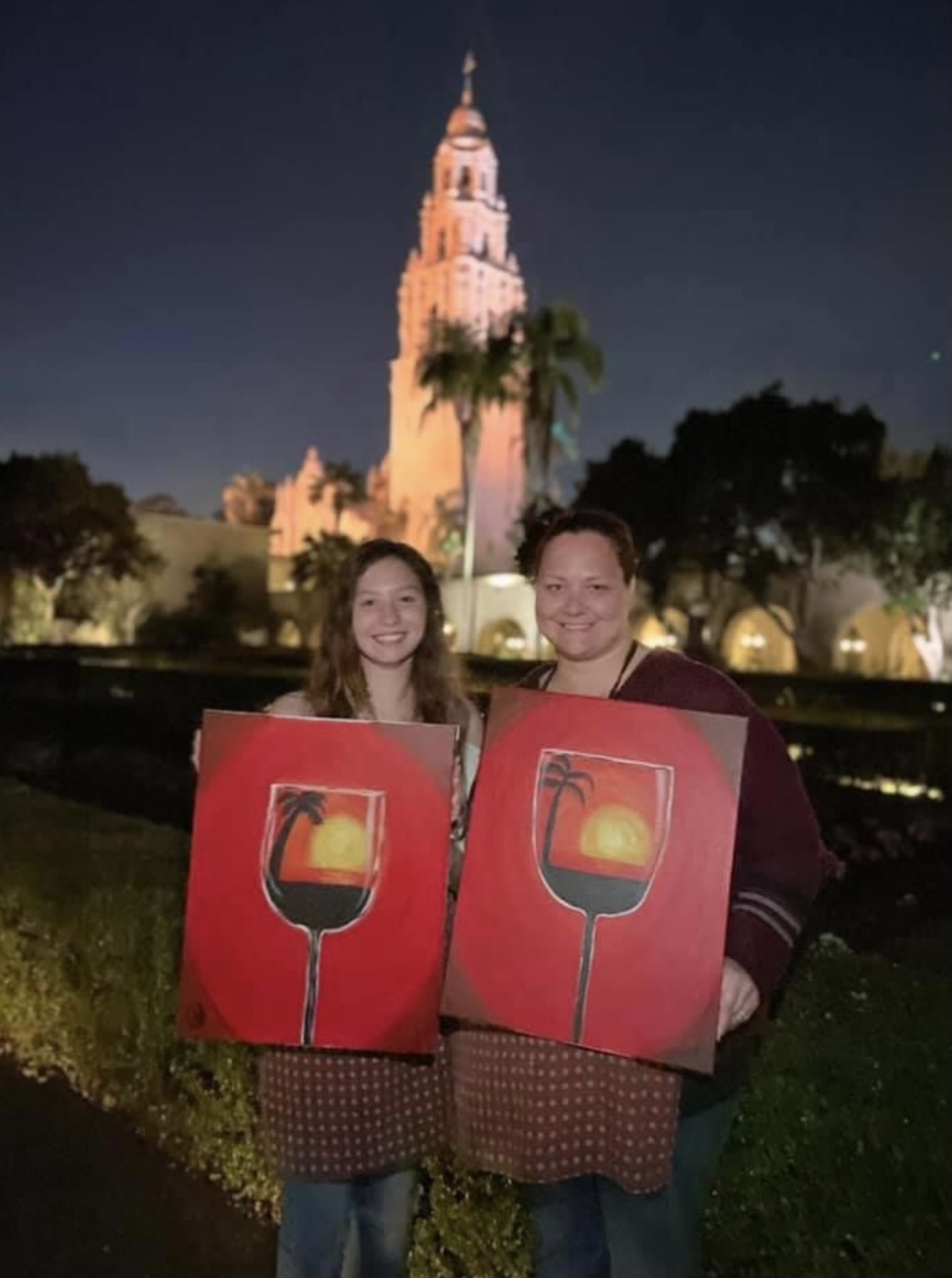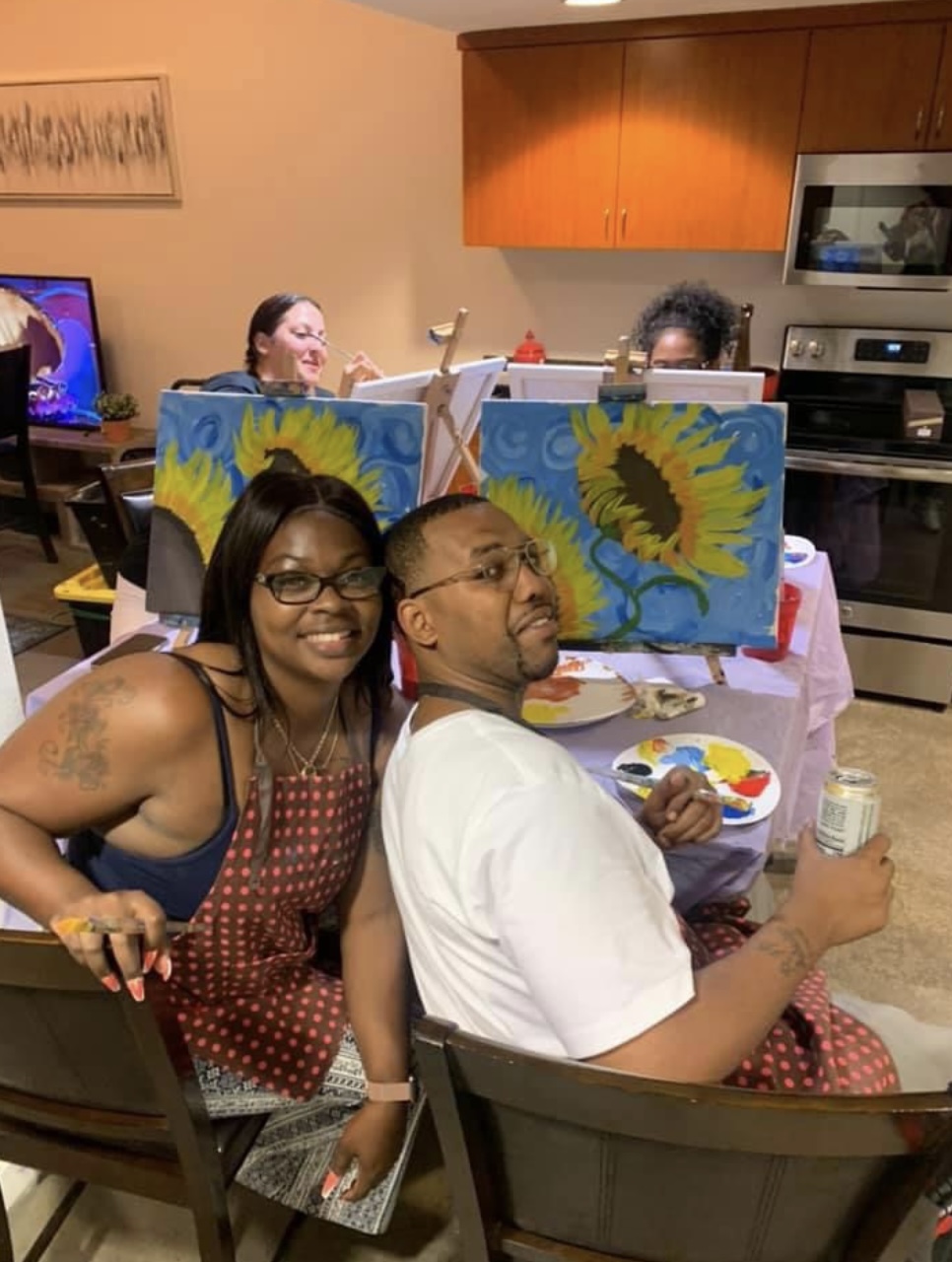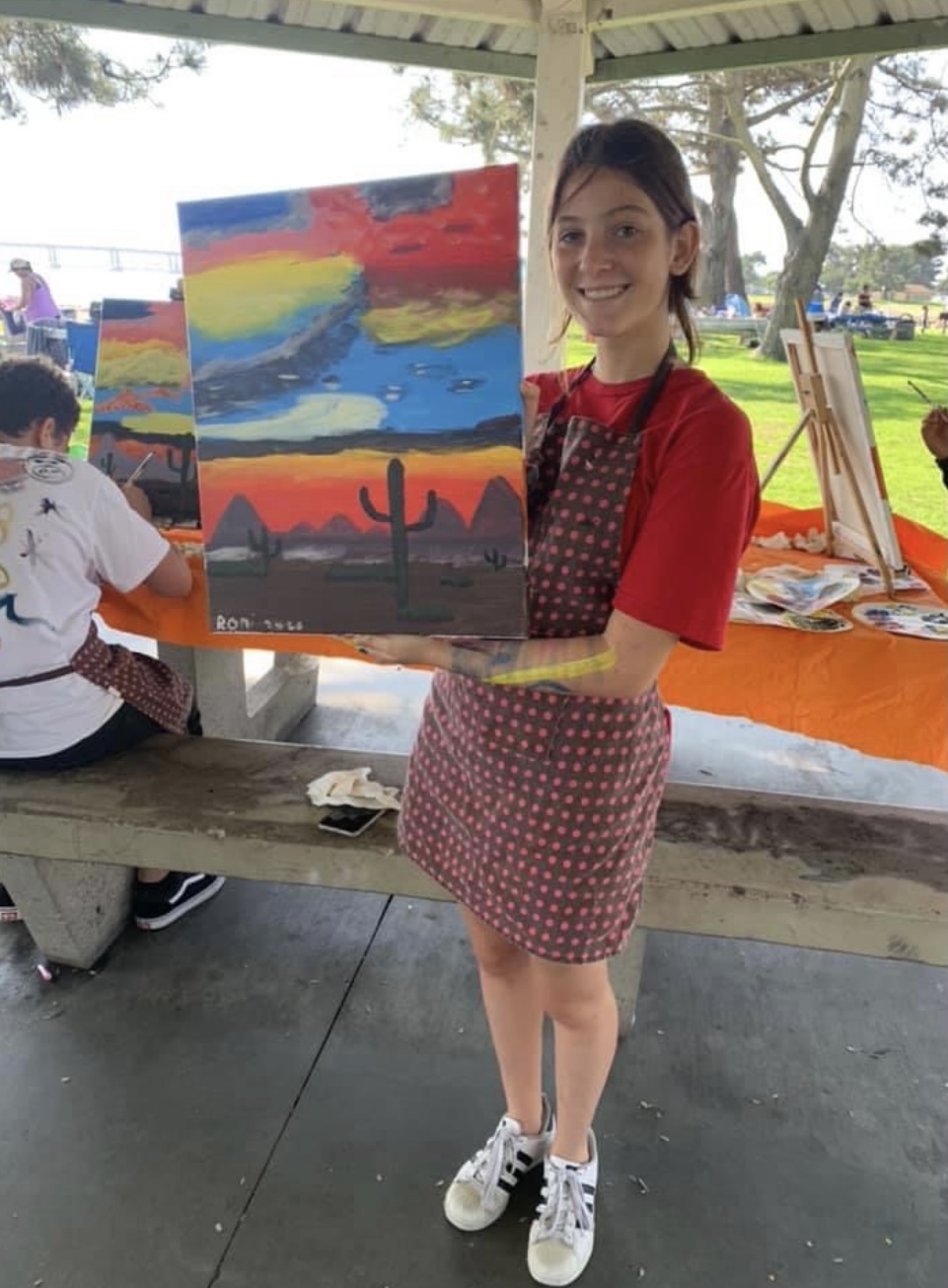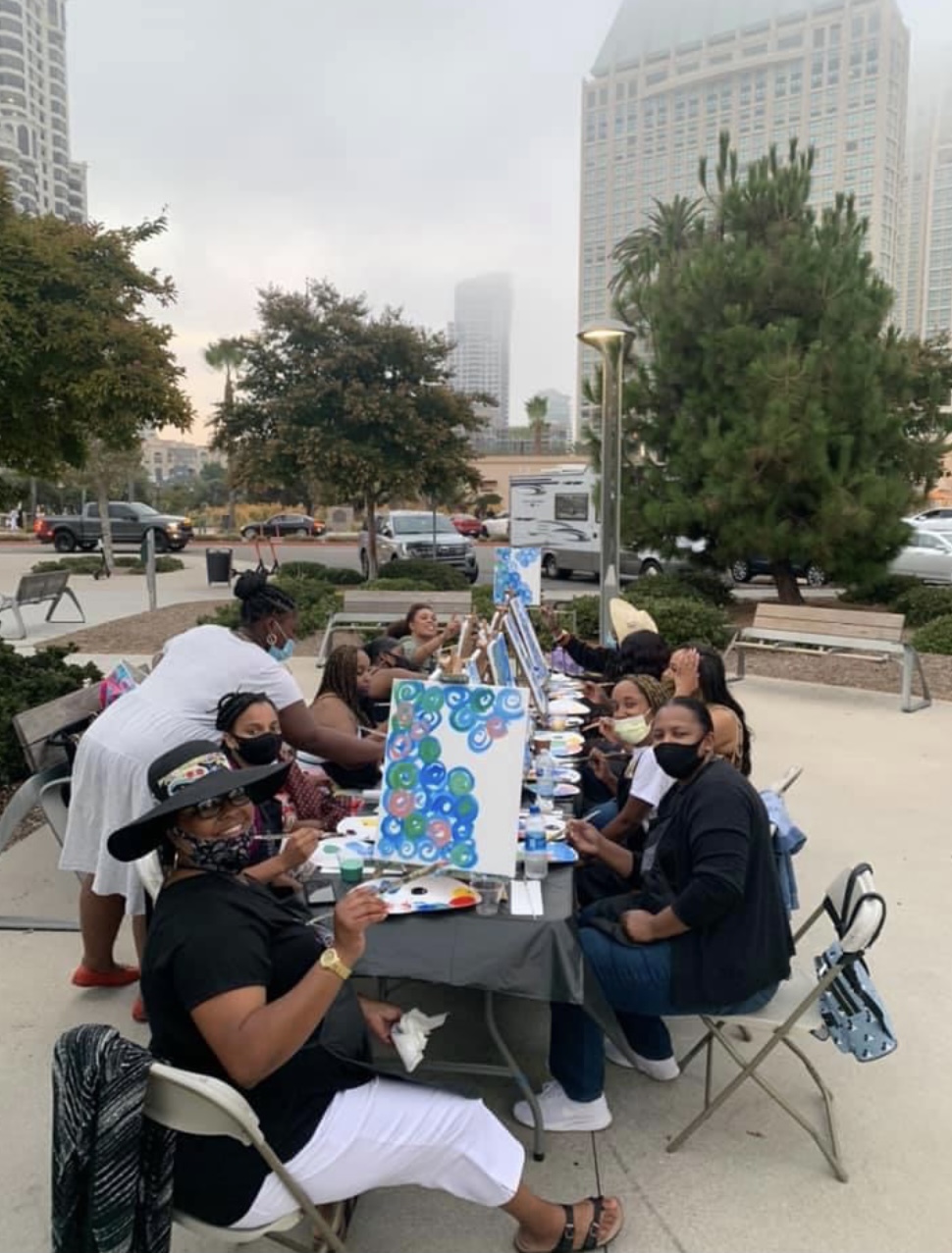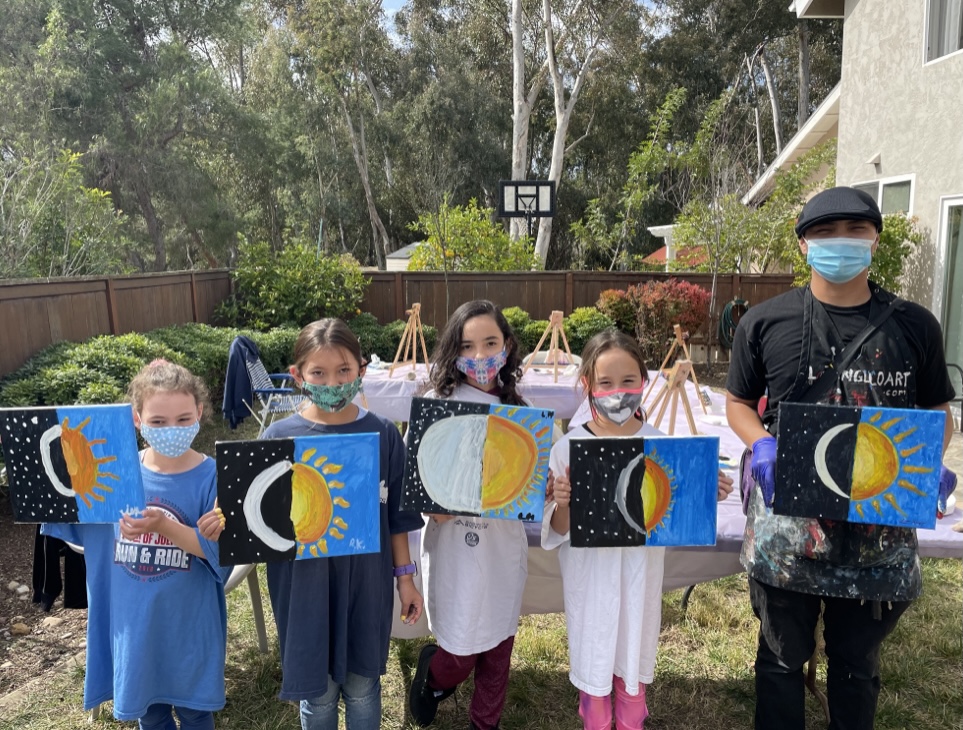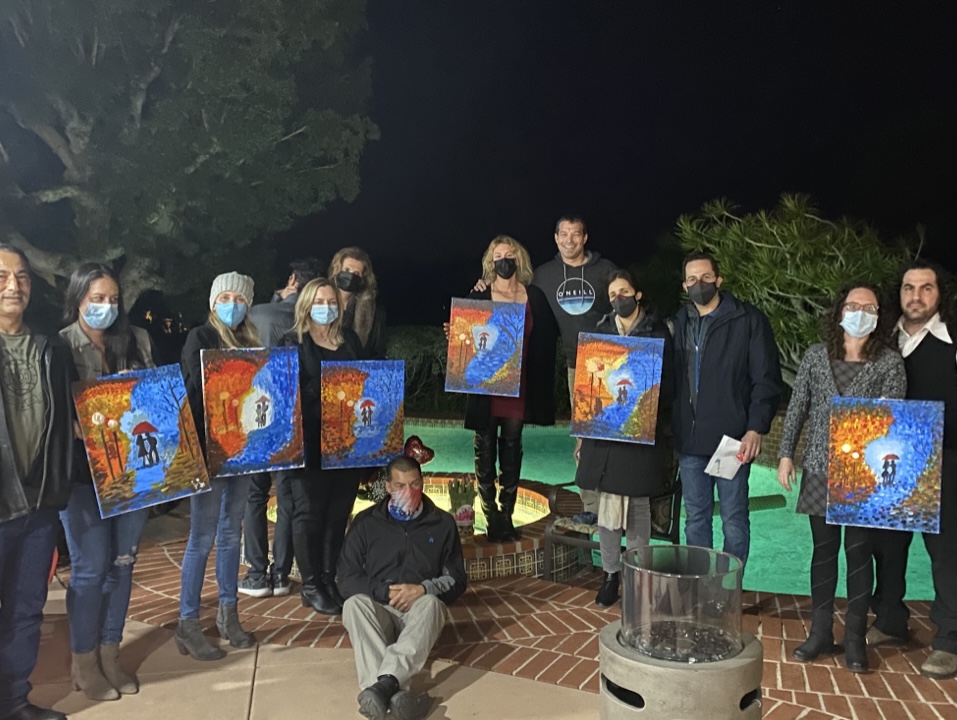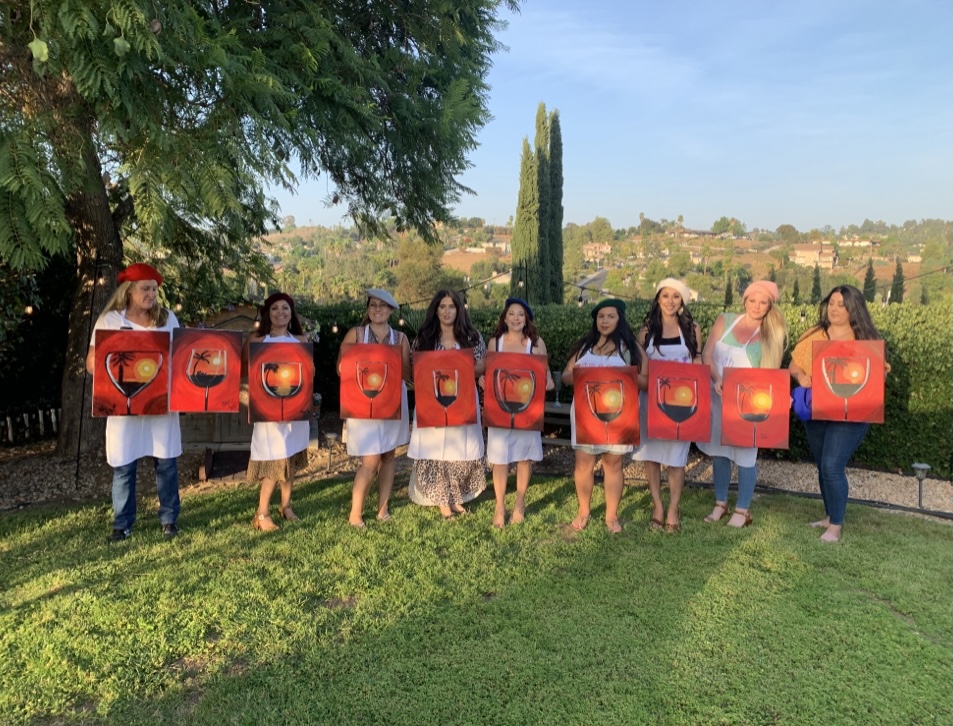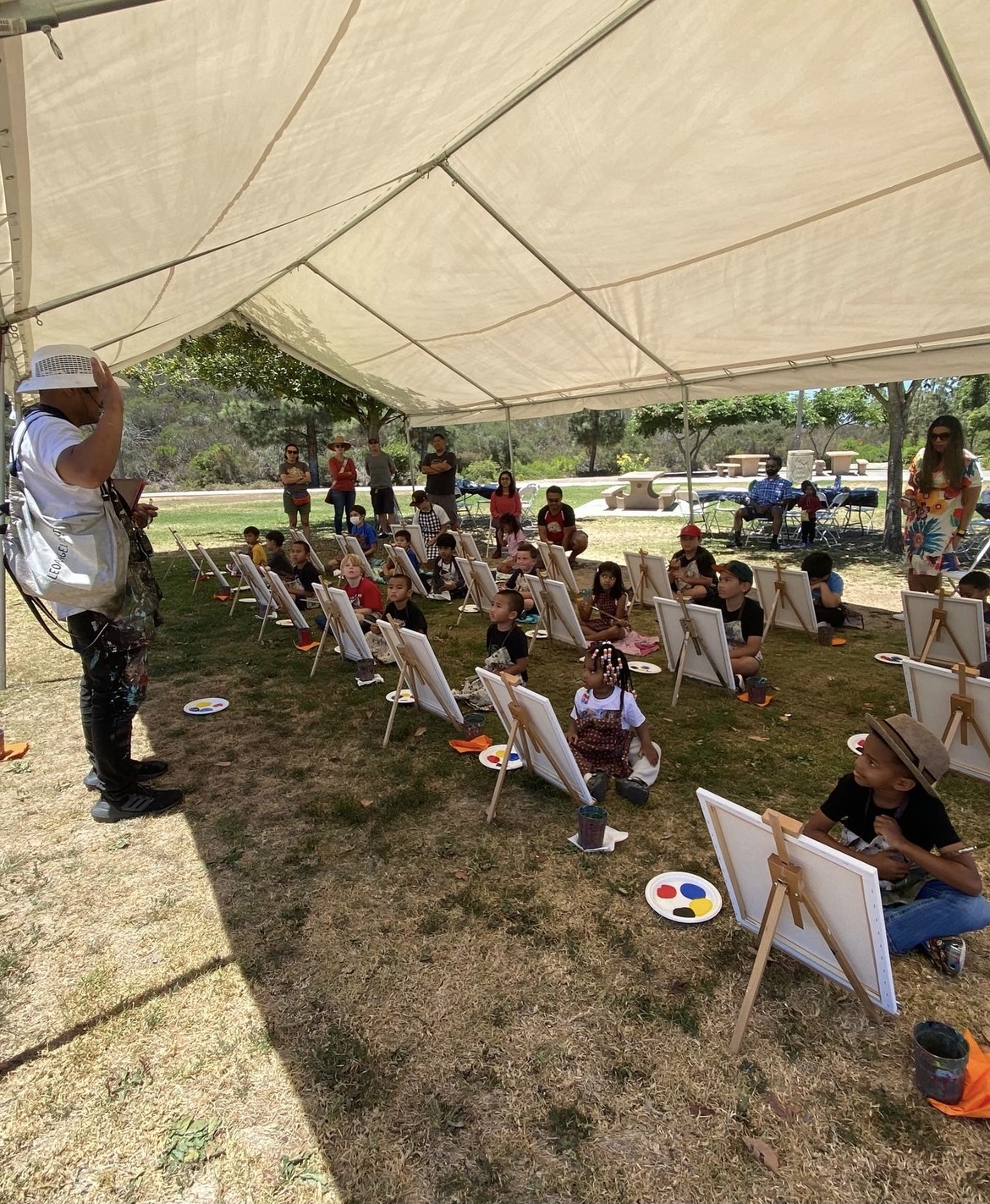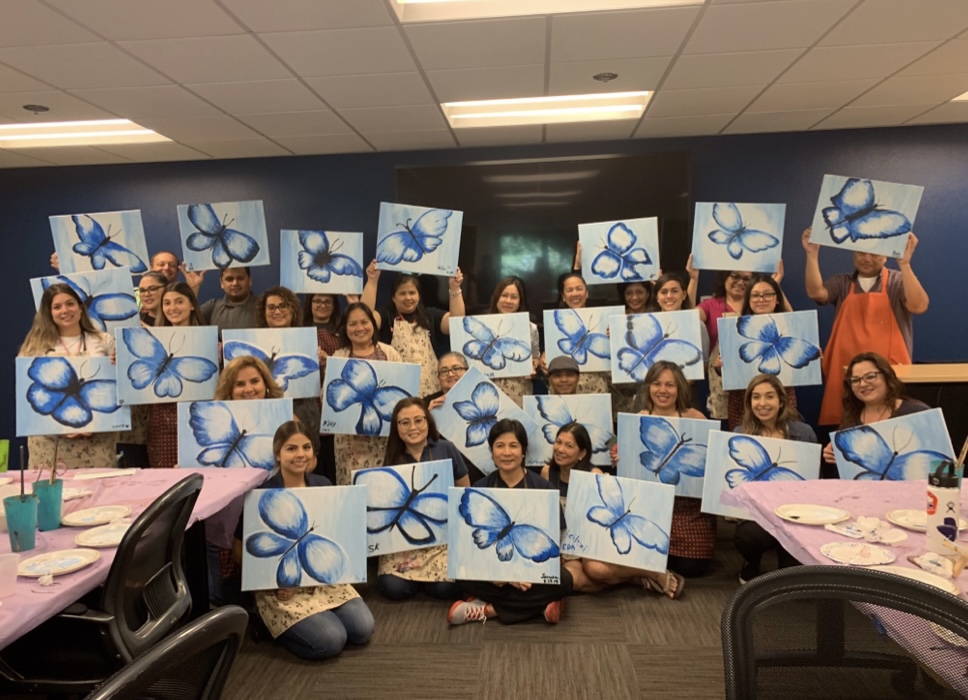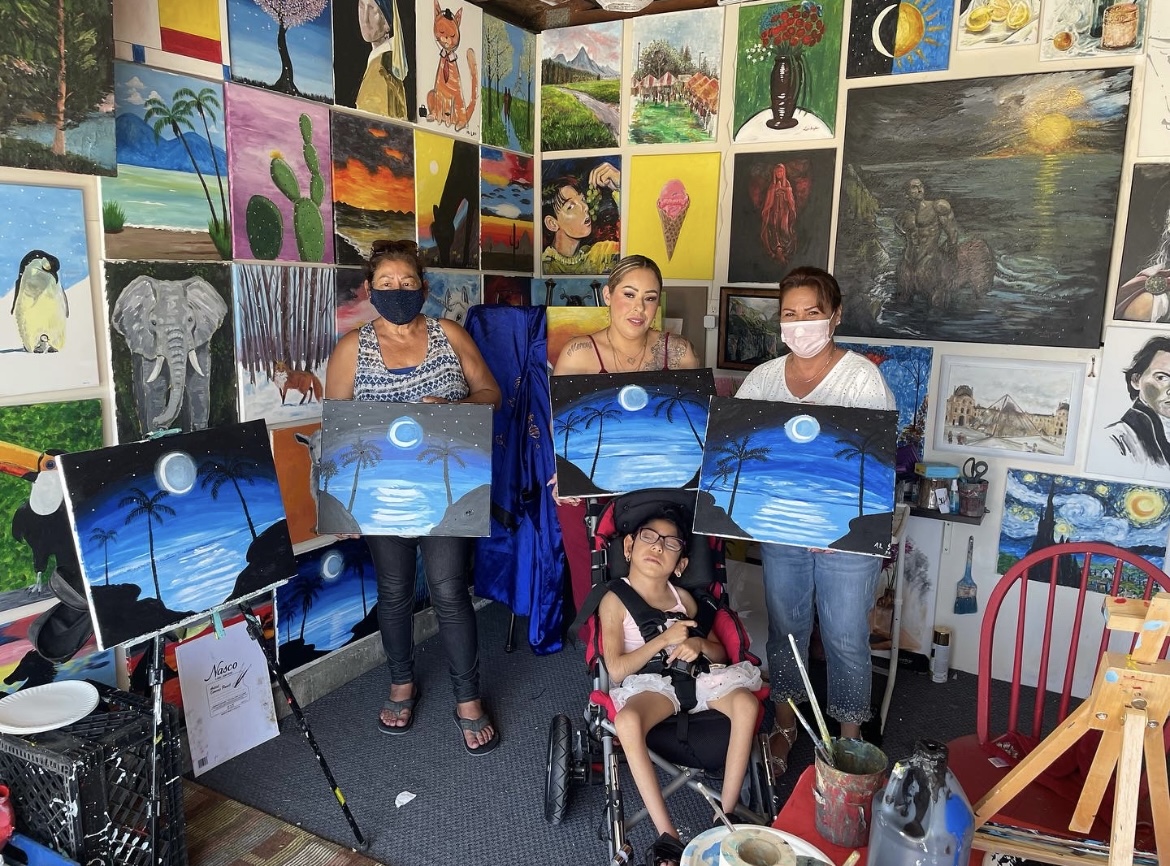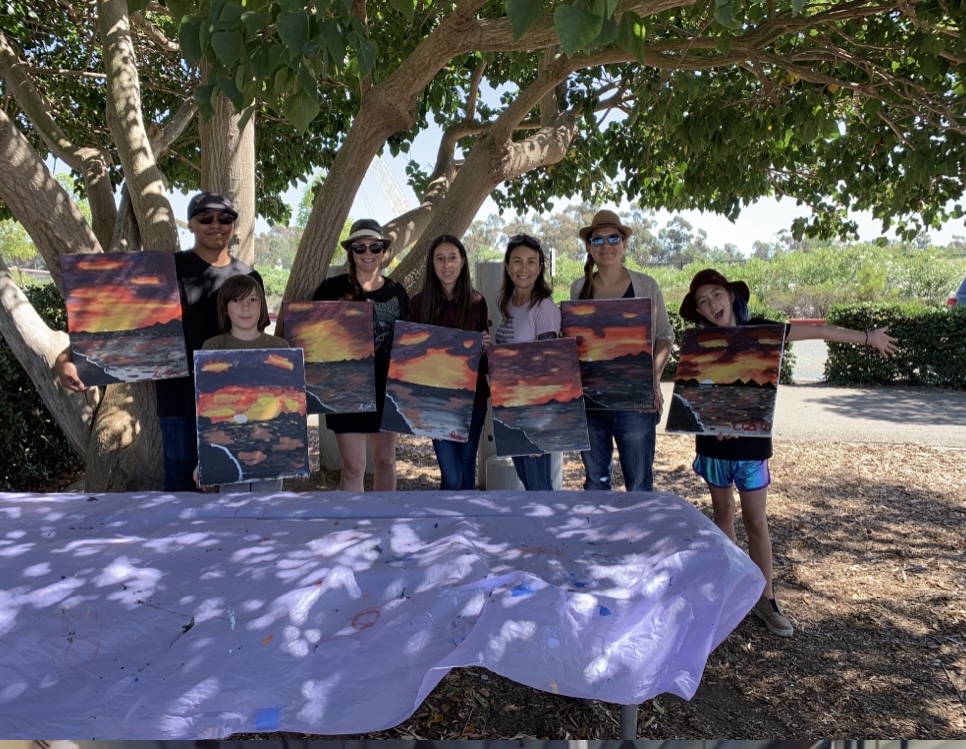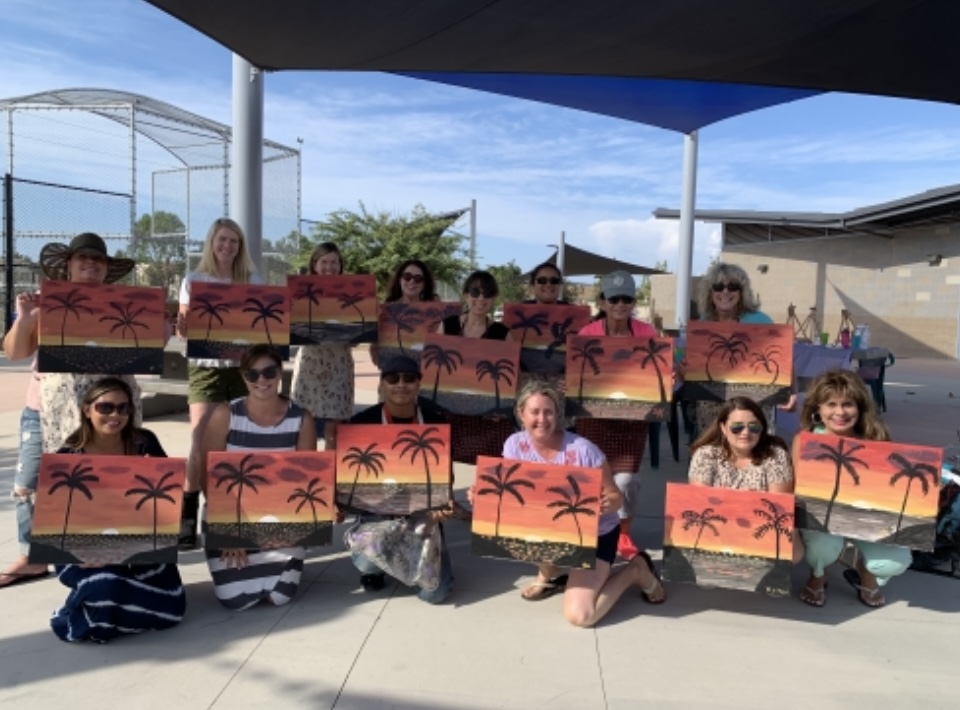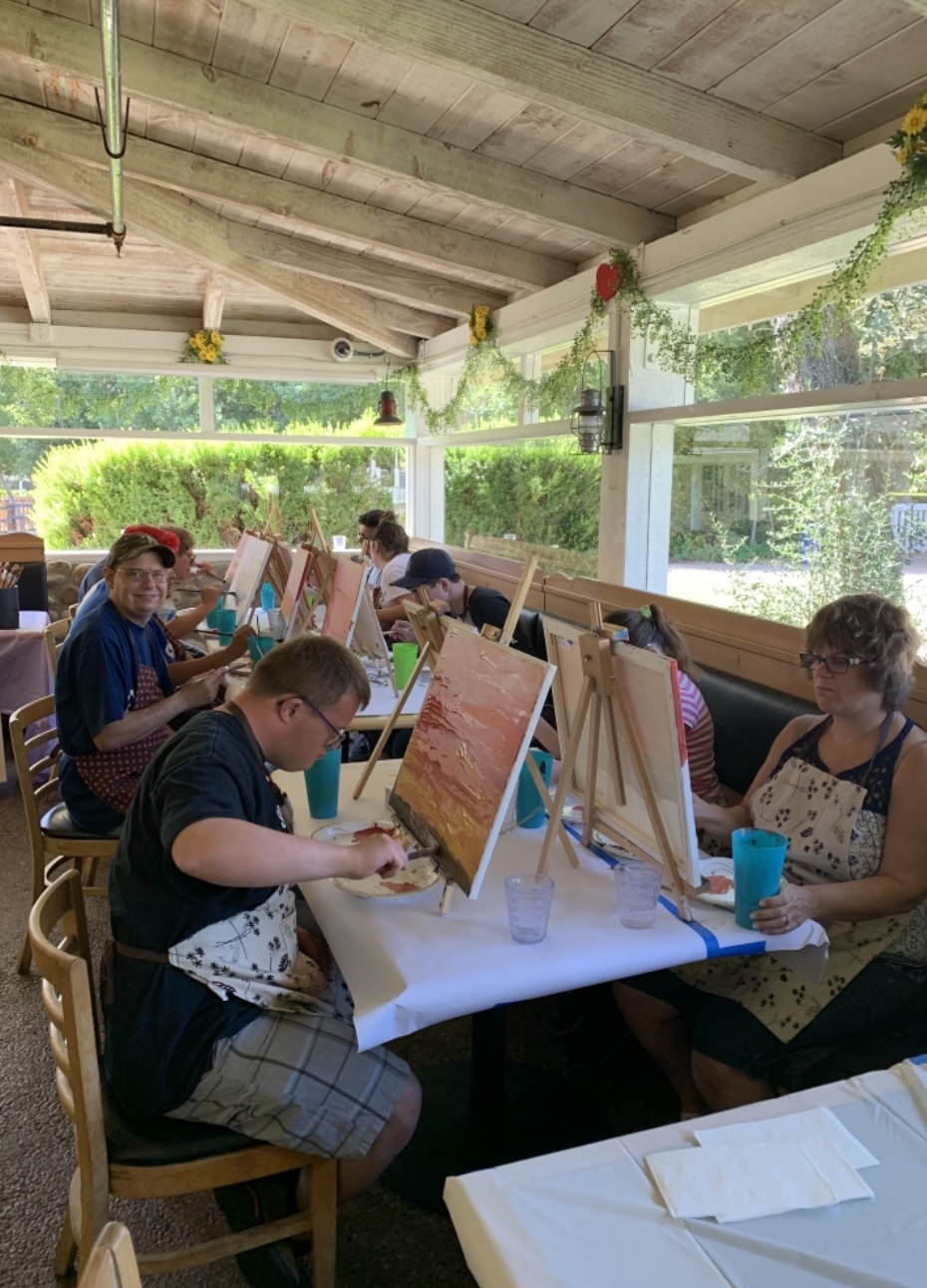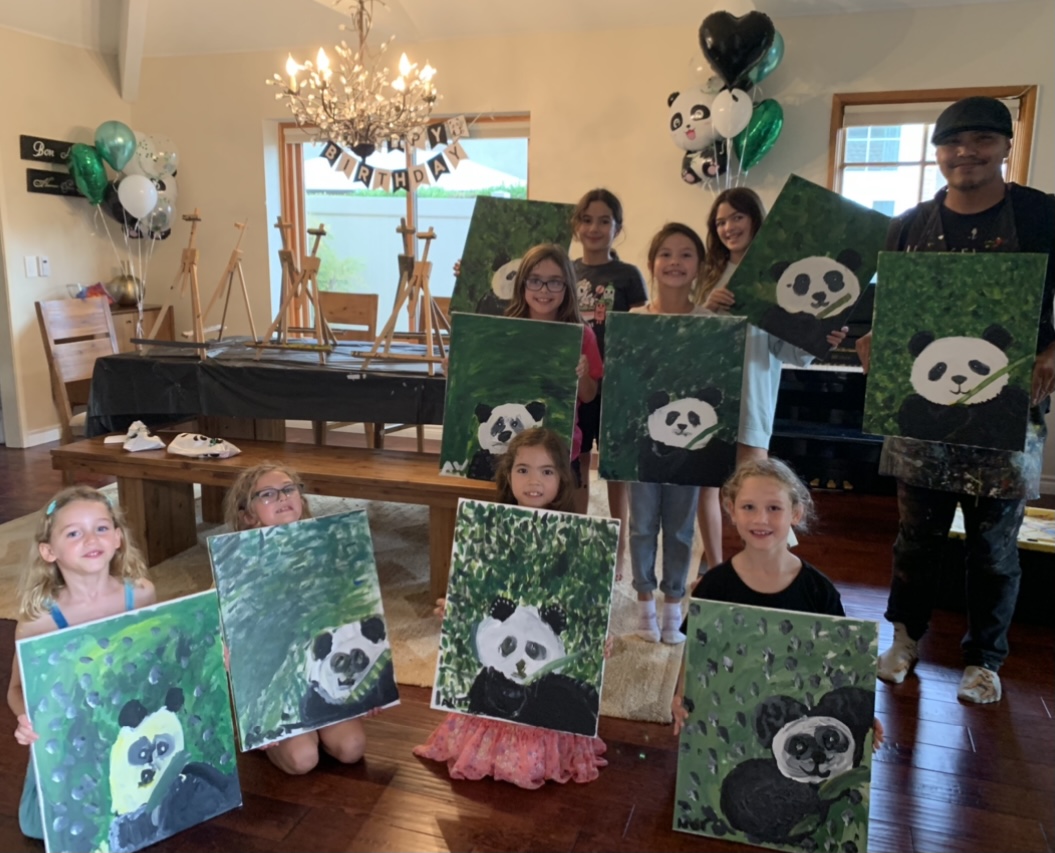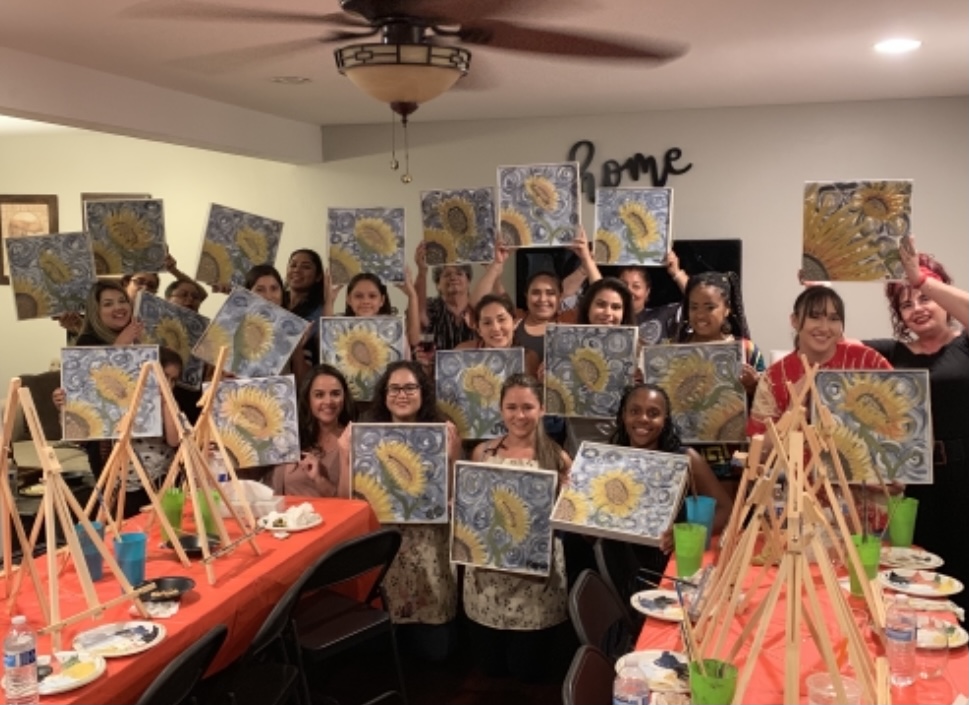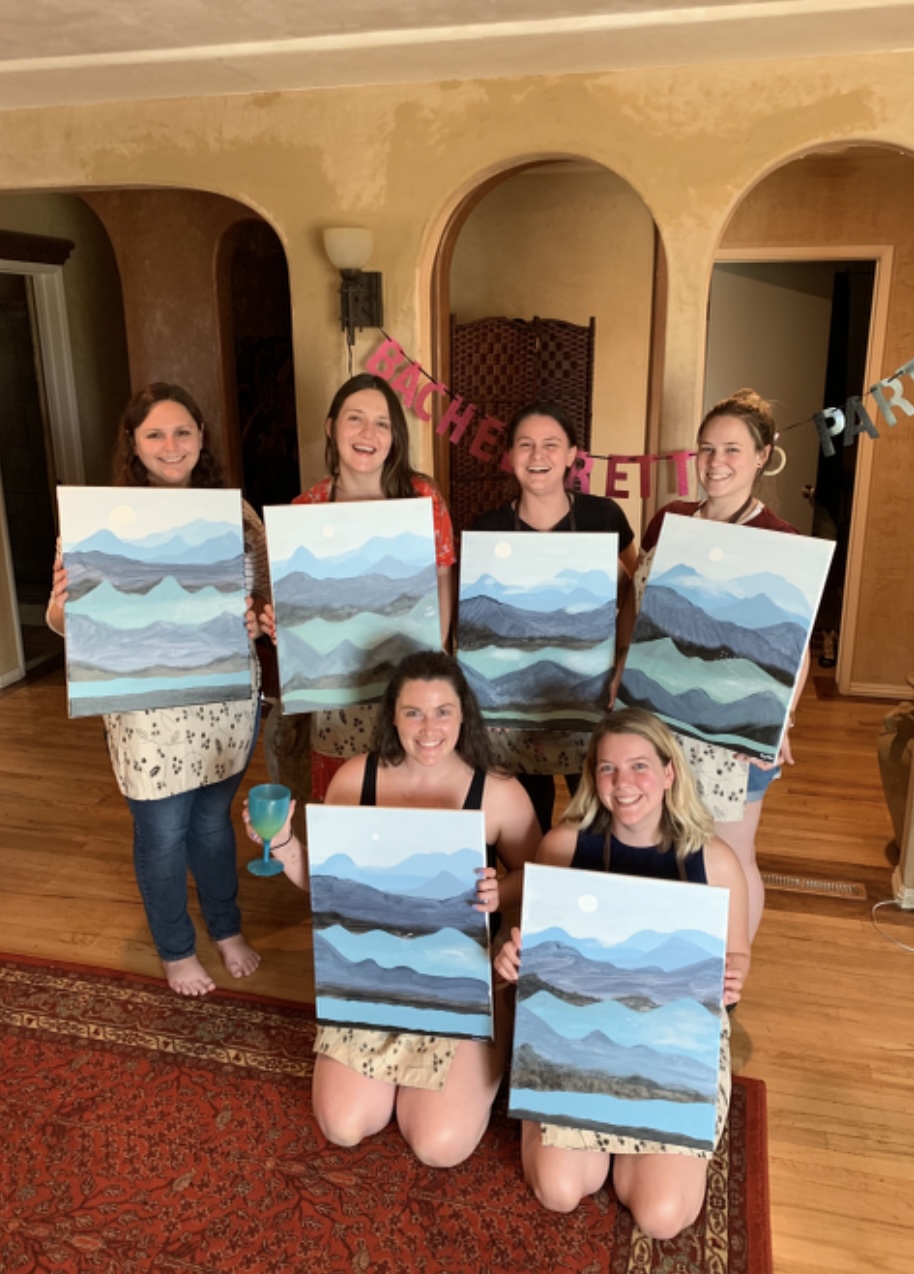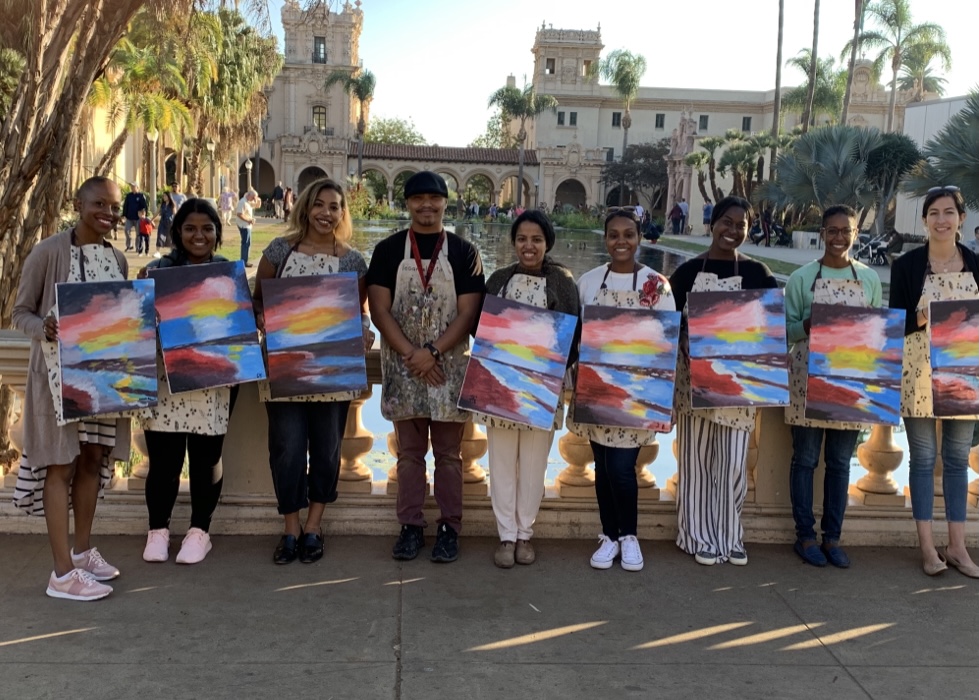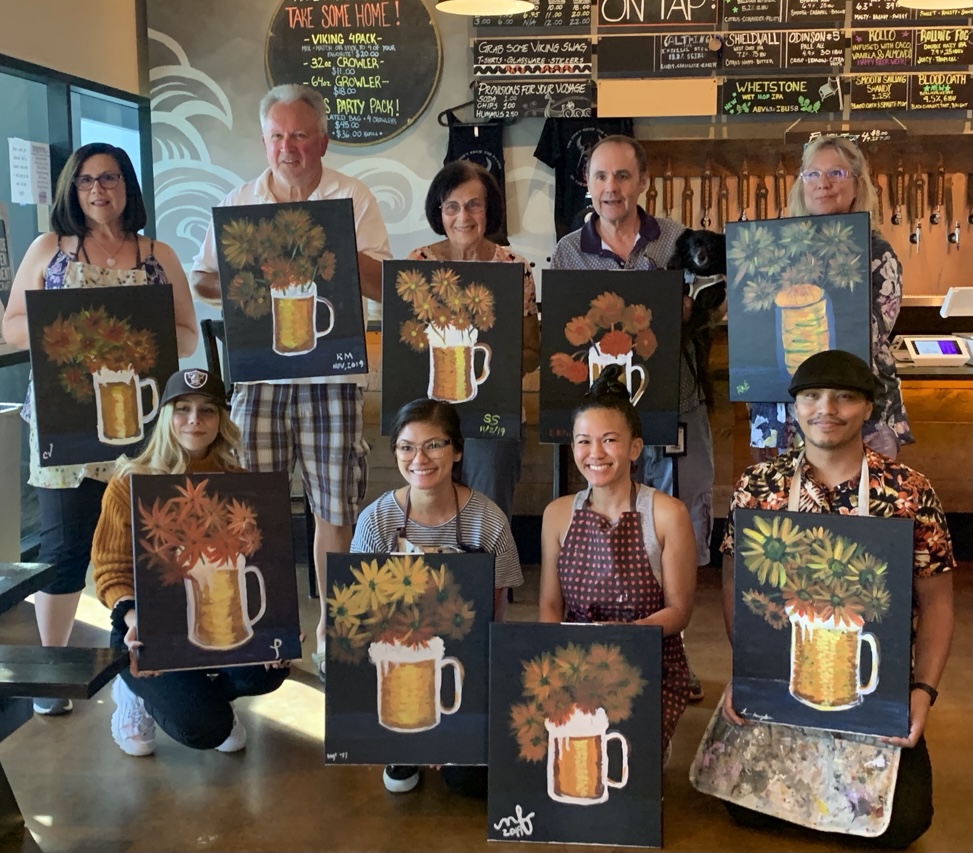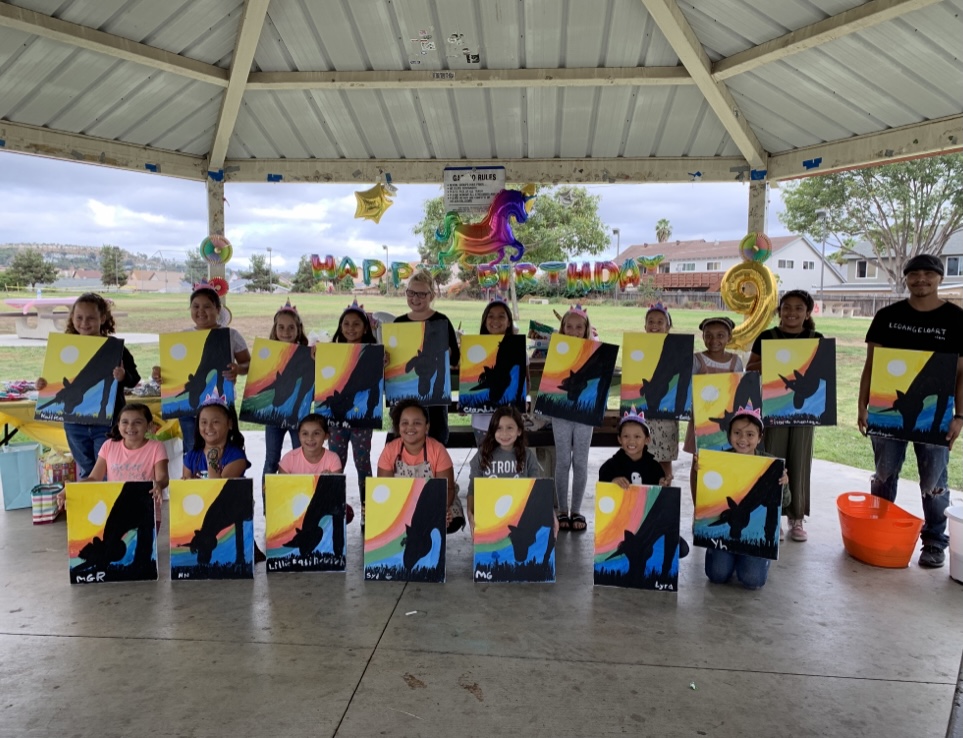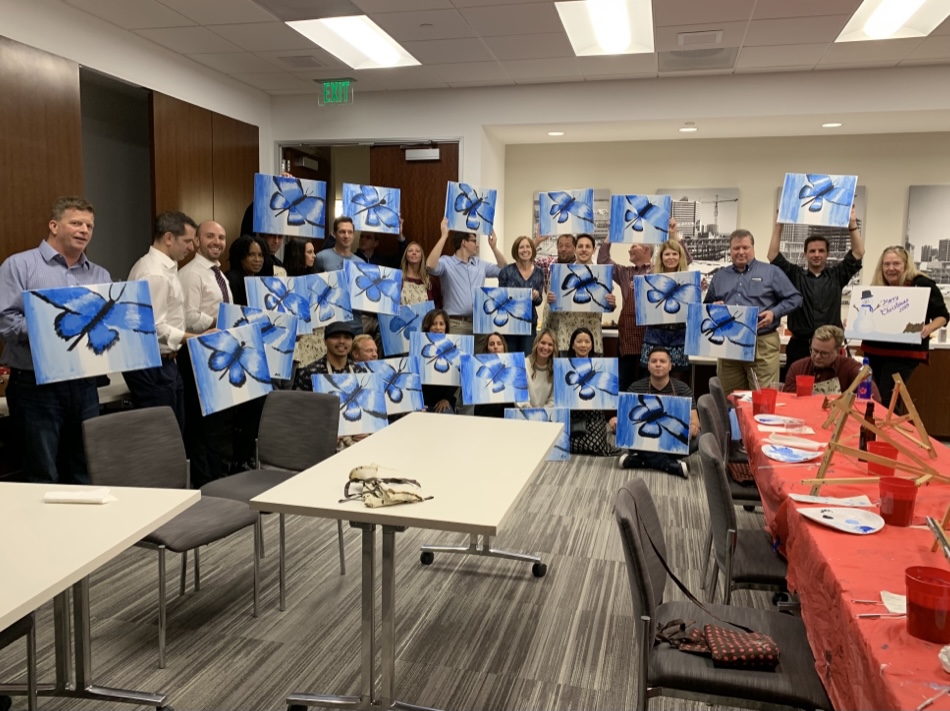 ­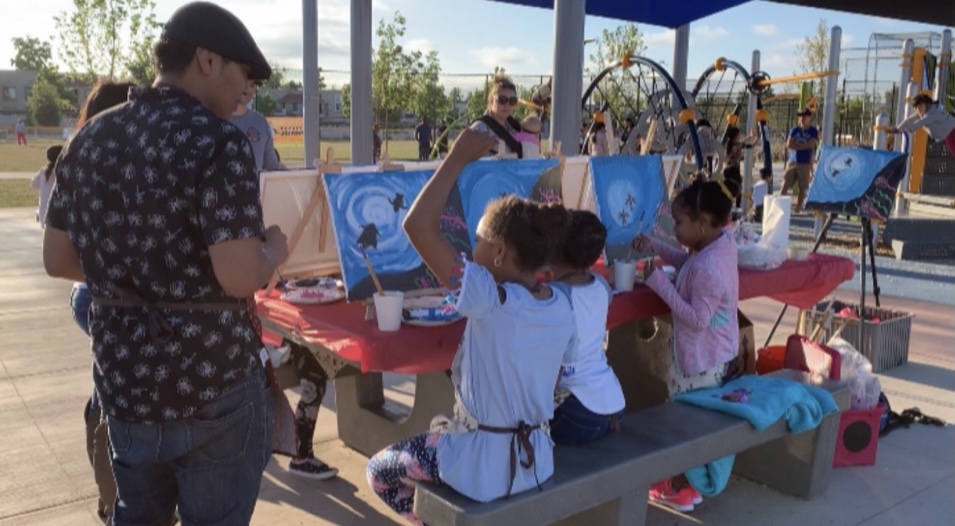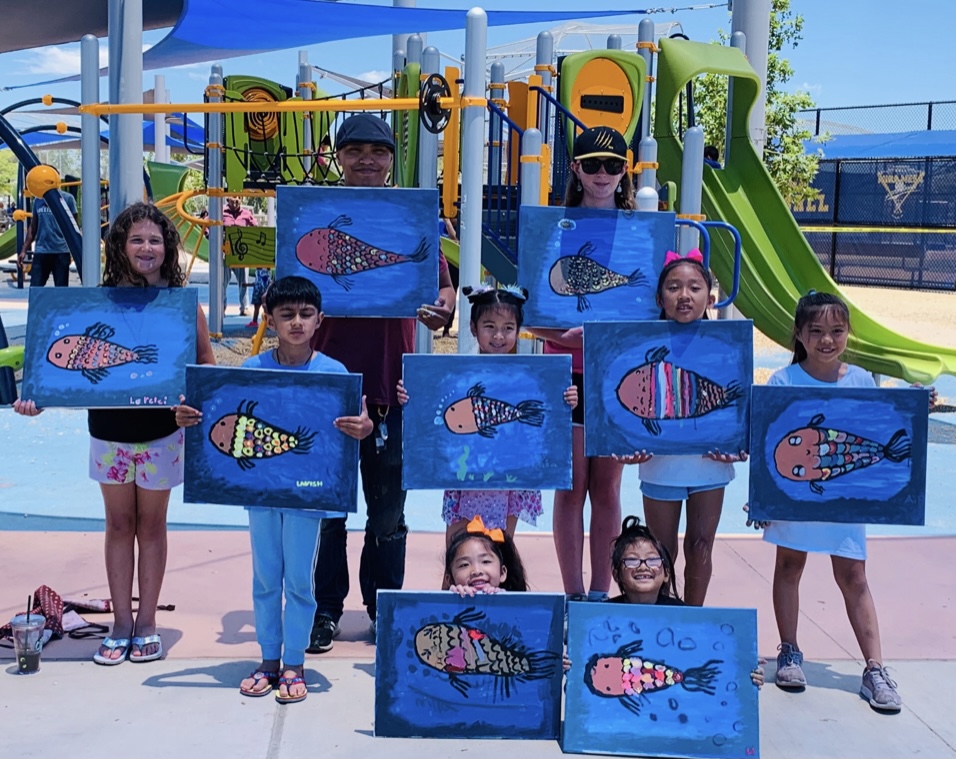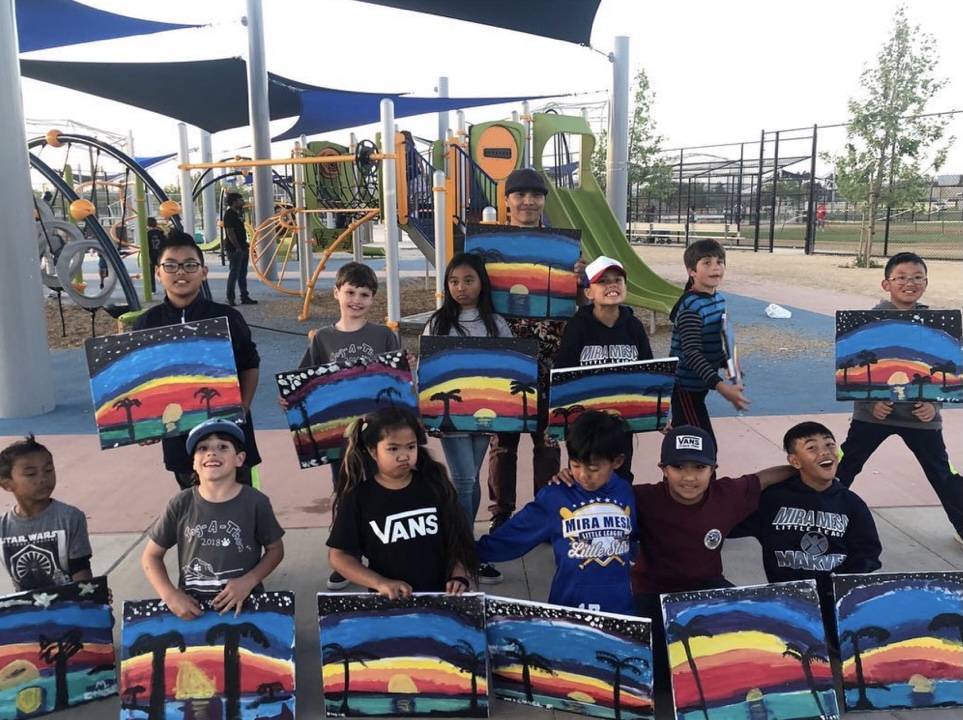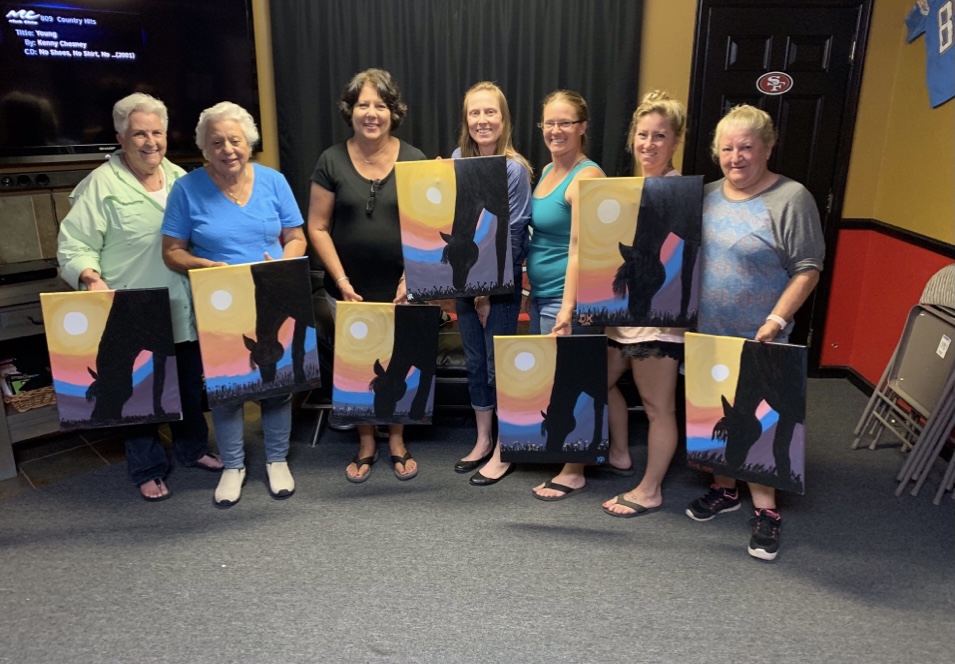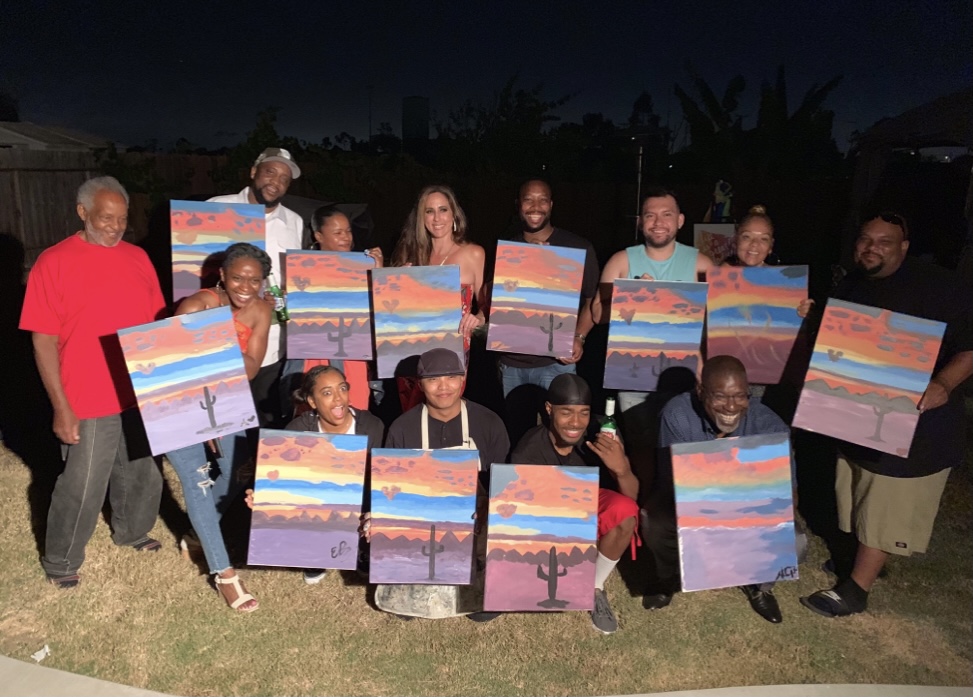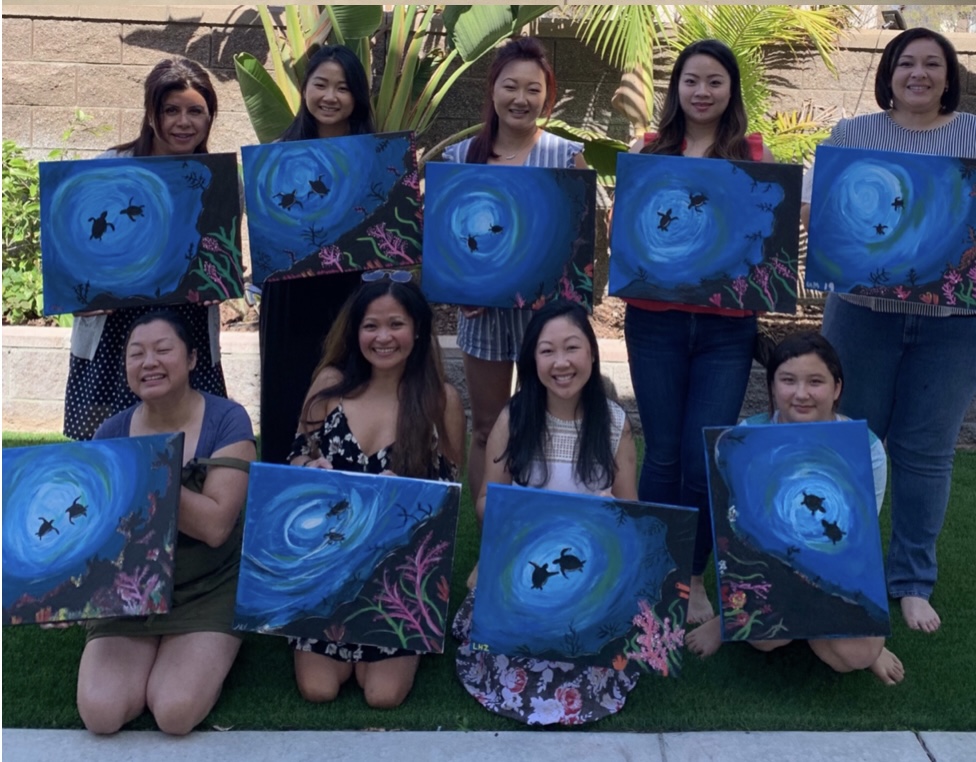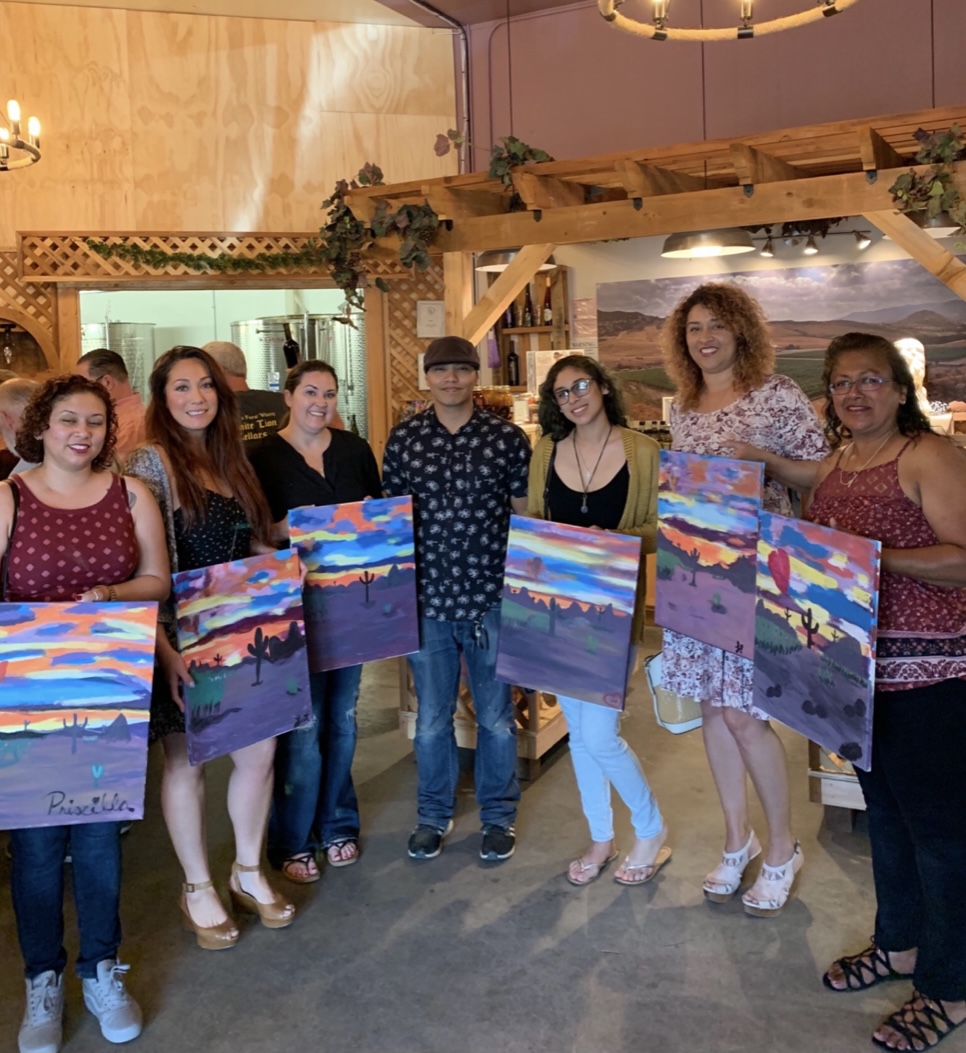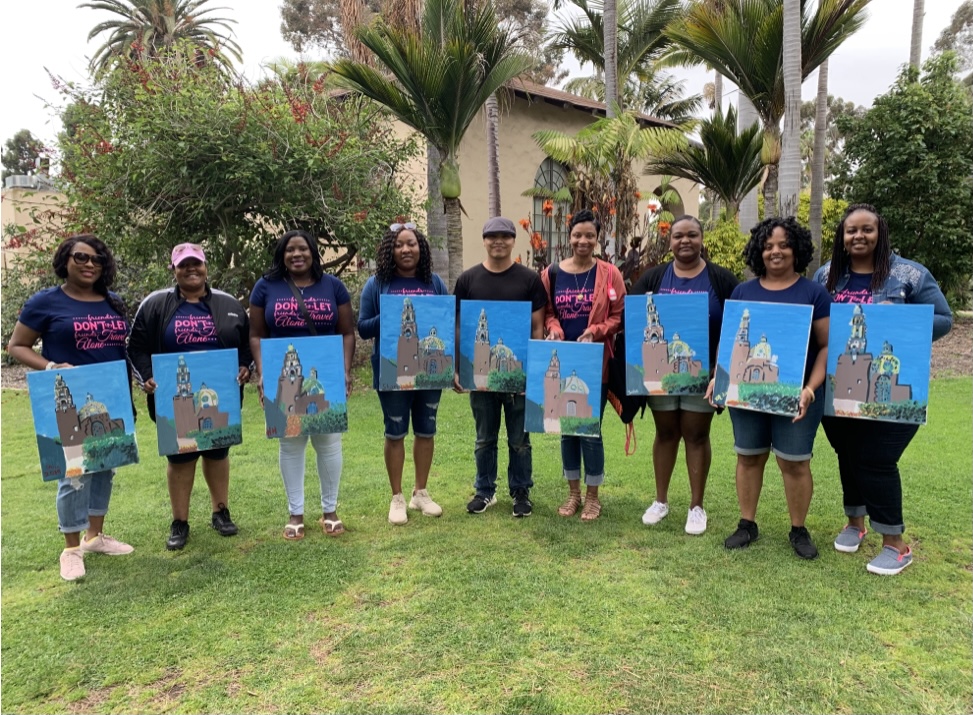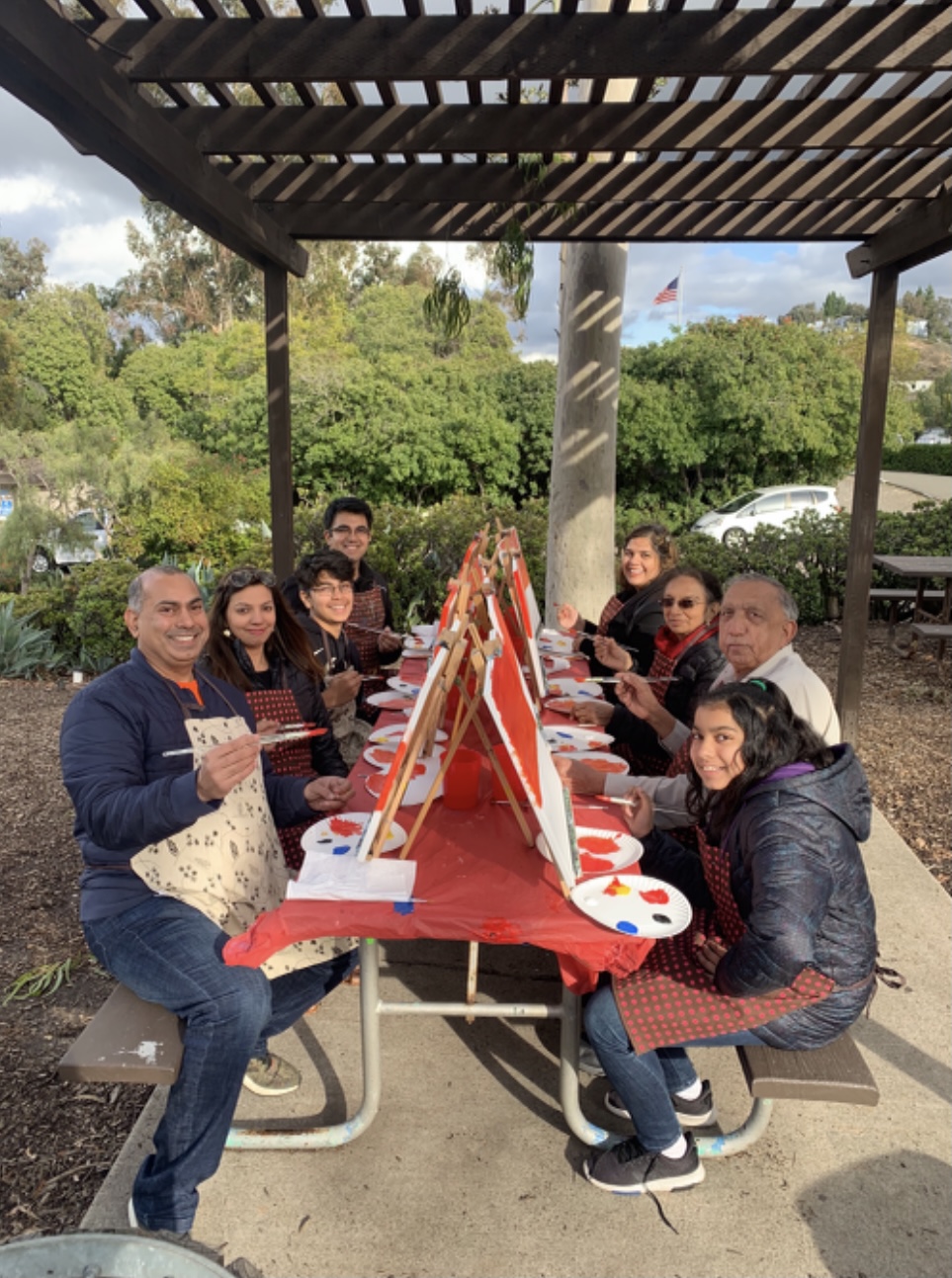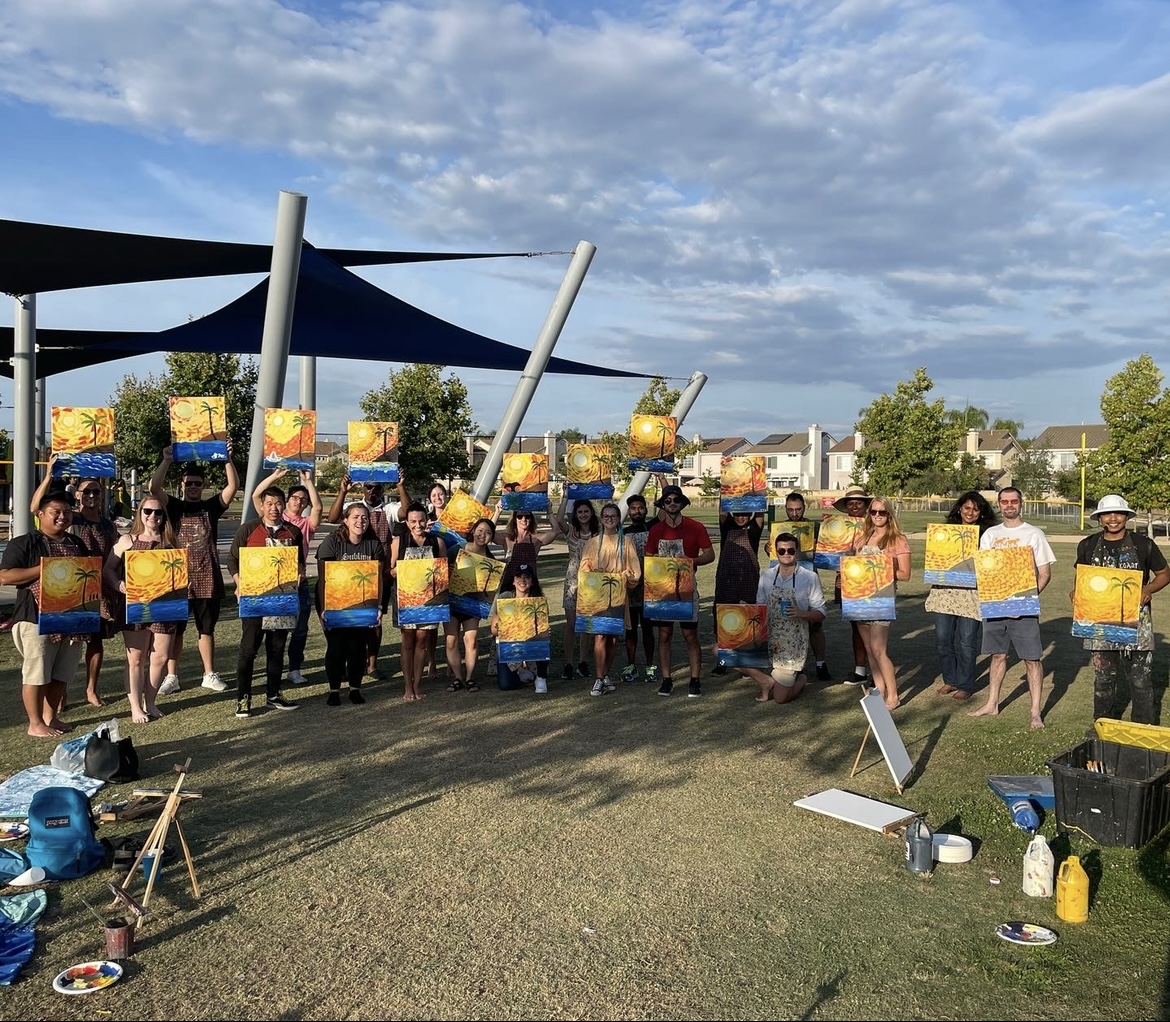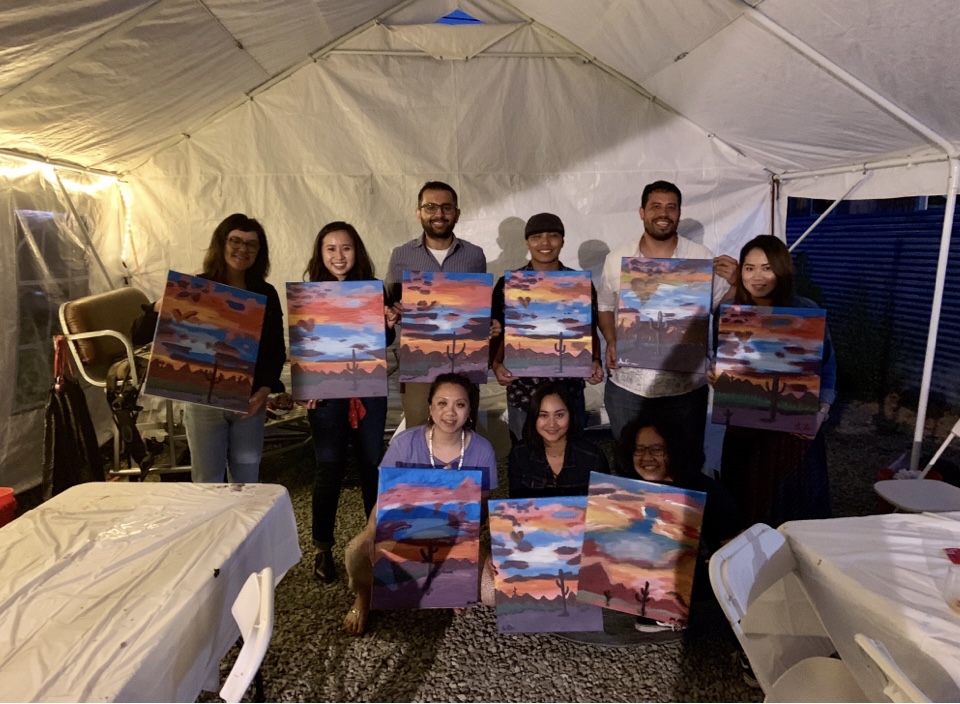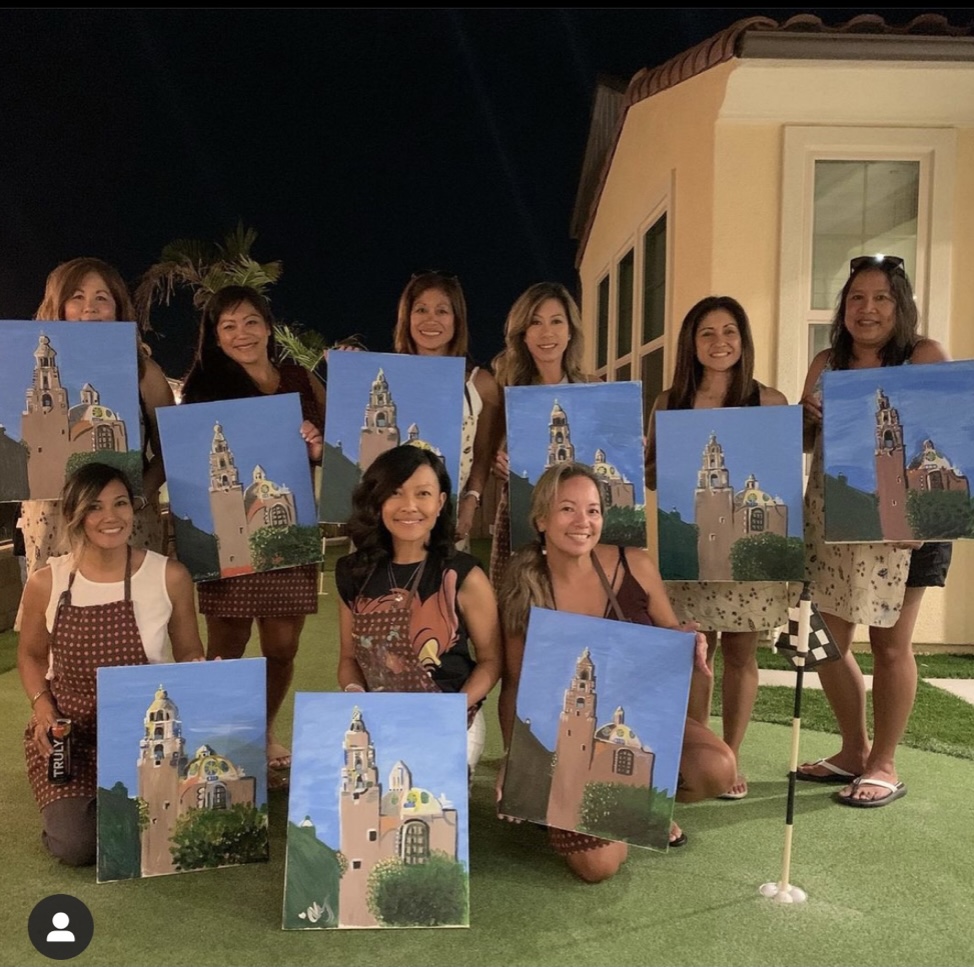 I have been painting with folks all over San Diego and beyond ?? (Video by Greg Hoxsie)