Description
Hello there my name is Leo and I am a positive paint instructor for your painting event.  I can manage a fun group of  painters per session in the park, your home, and or we can figure out a venue if you contact me early enough! ??
SCHEDULE:
Paint party for Children
Every second Wednesday of the month from 3.00PM to 5.00PM
Every last Sunday of the month from 10.30 AM to 12.30PM
Paint party workshops for Families
Every Last Sunday of the month 10.30AM to 12.30PM
(These are new classes that are open for all ages and parents are able to paint together while bonding with their children.)
Paint Party For Adults
Every first Saturday of the month 5.00PM to 7.00PM at a local brewery.
Private Paint Party
Instructor will work out a convenient time for a 2 hour paint party. Need a minimum party of 6 to 8 depending on the pricing and we can paint a picture of your choice. Call to reserve a time and day. *Travel fee may be applied depending on location.
This is a two hour paint party ($30.00 each) for an individual painter.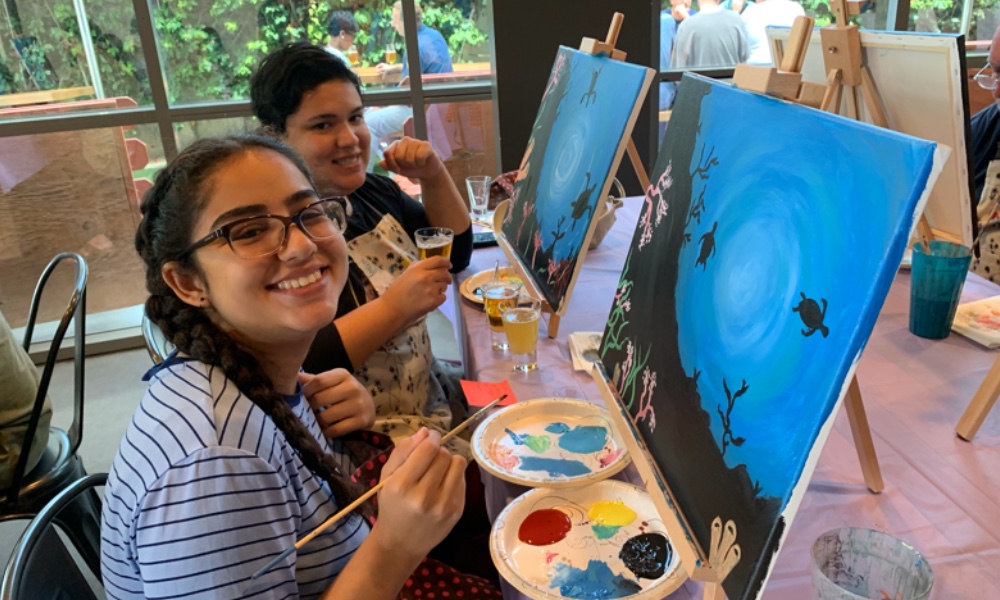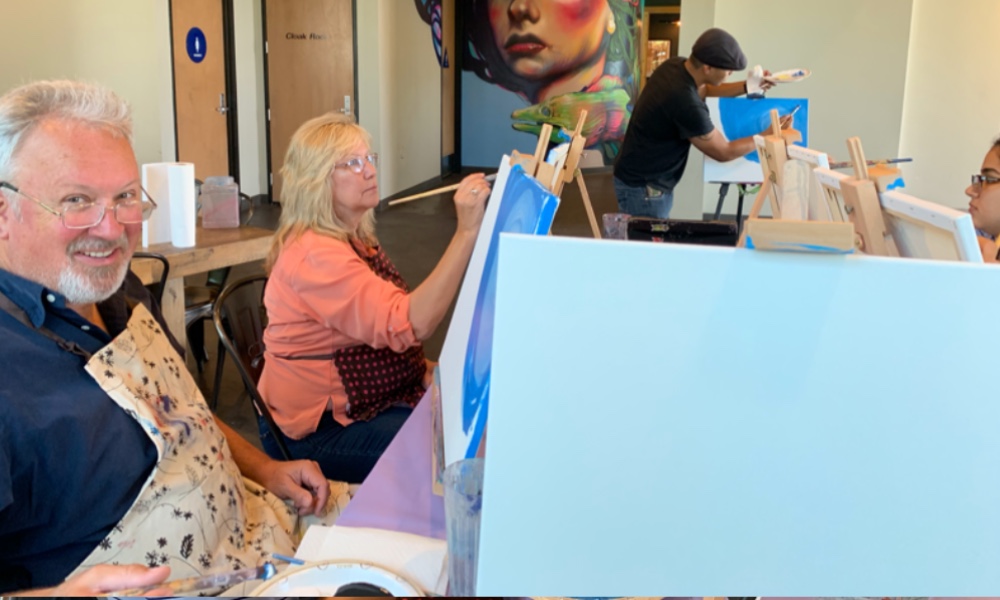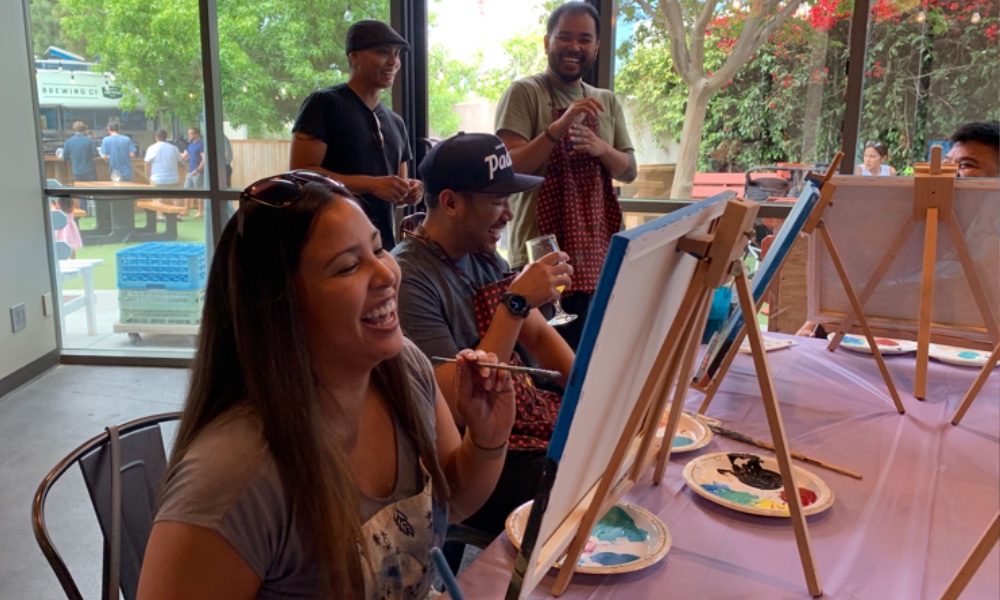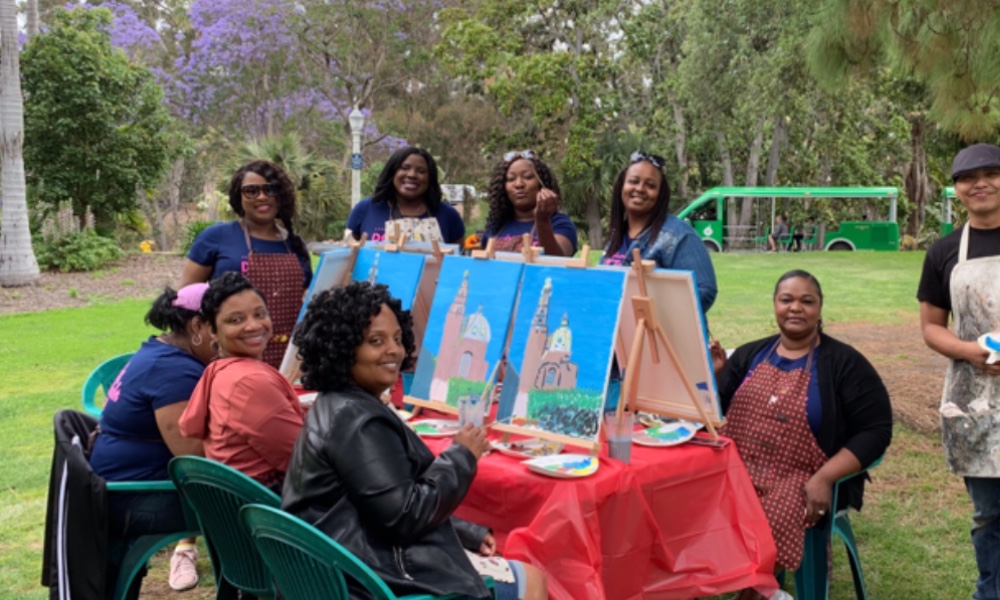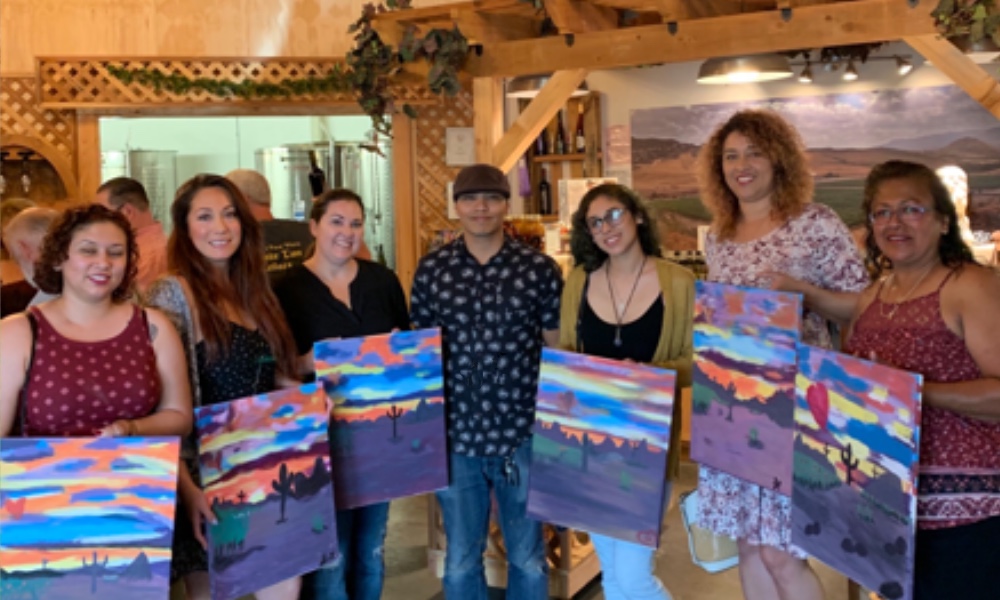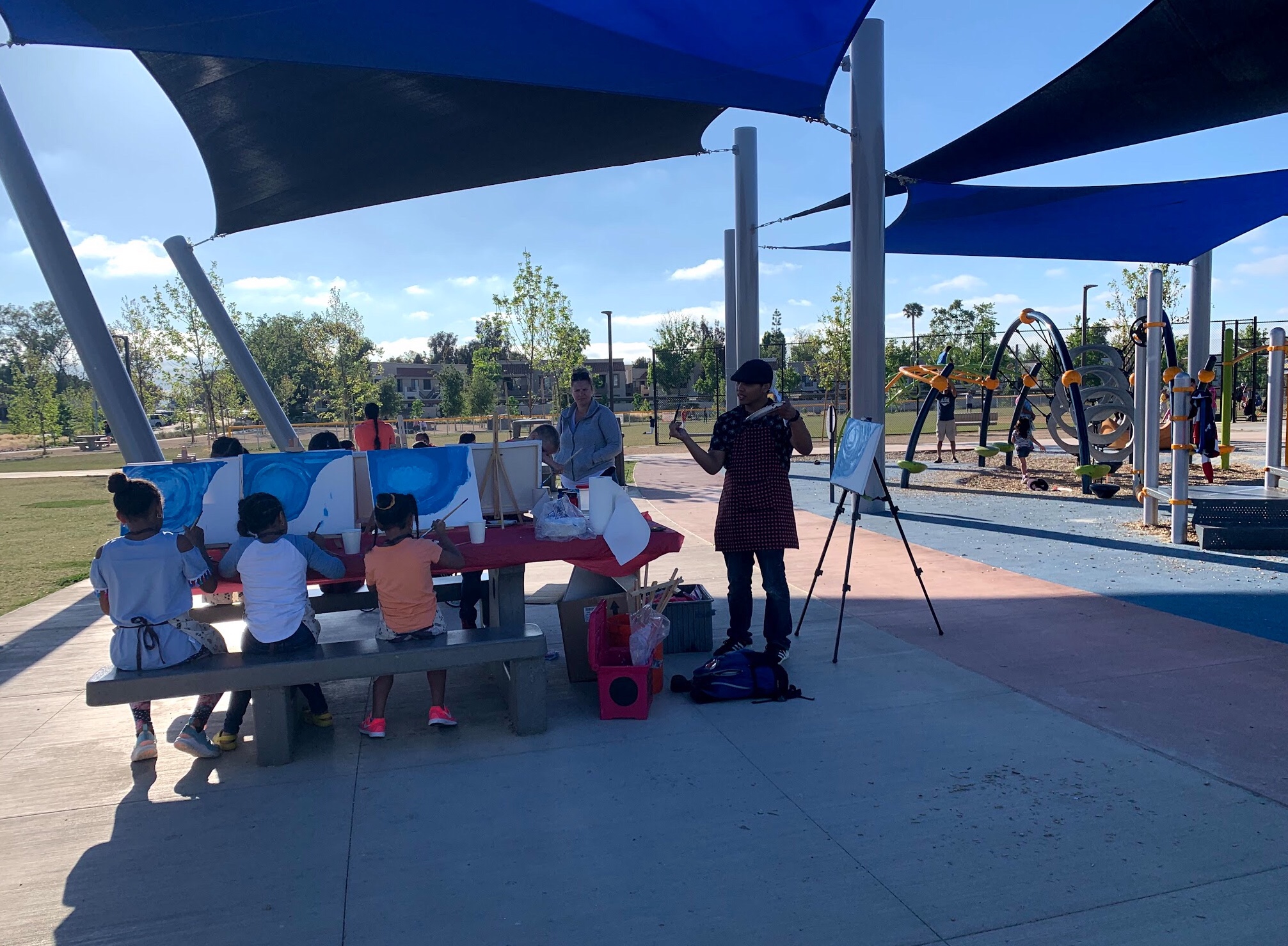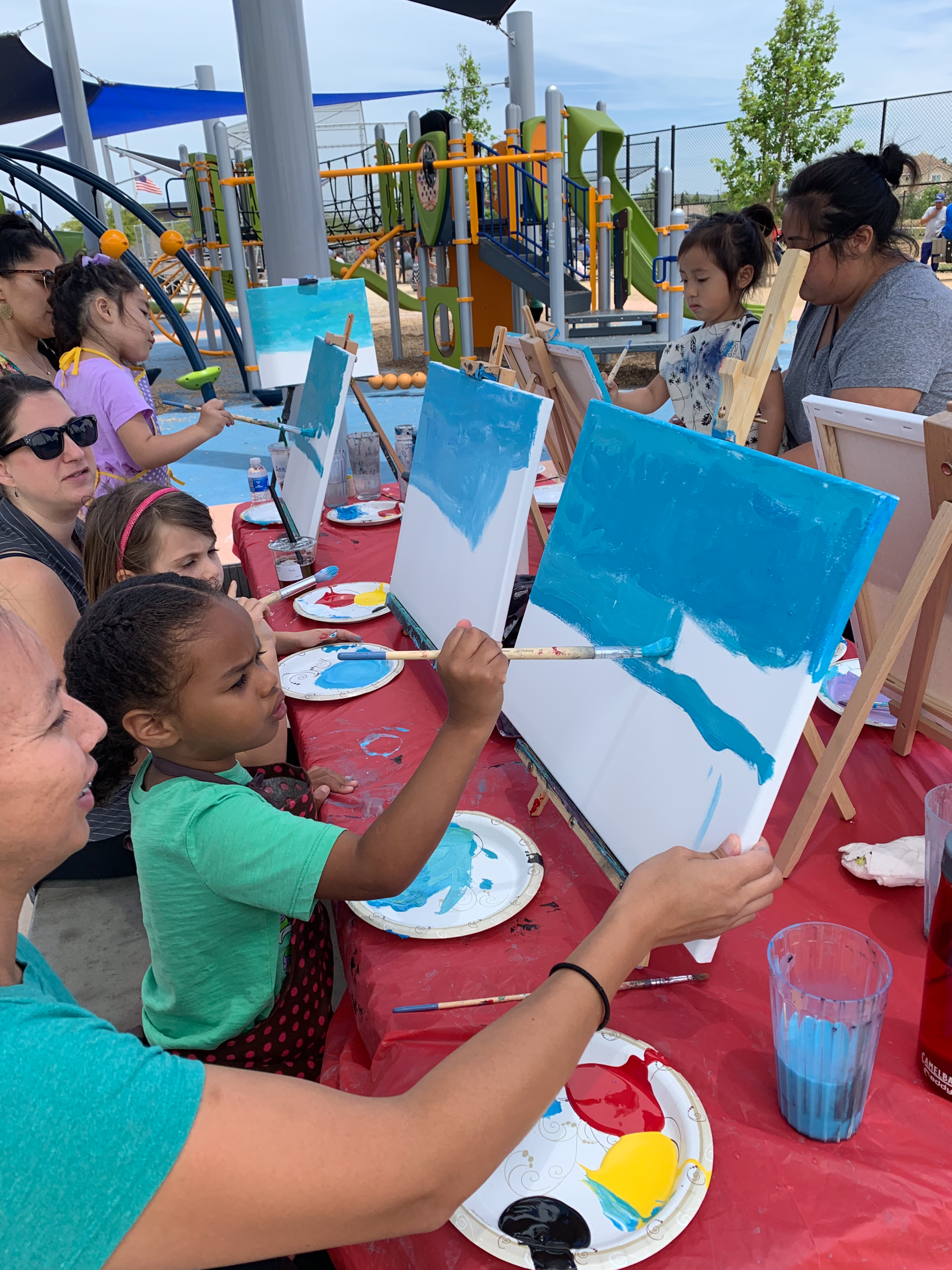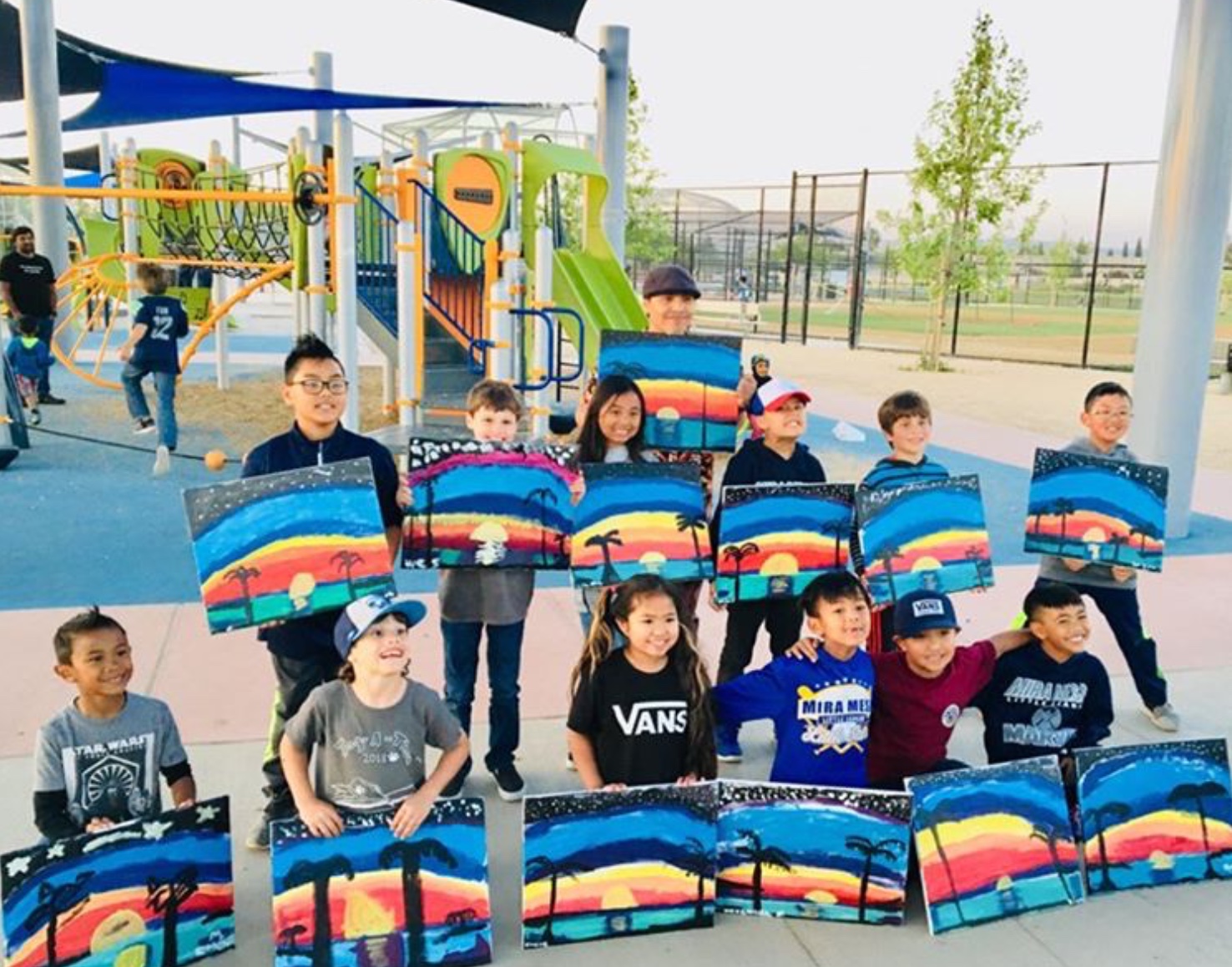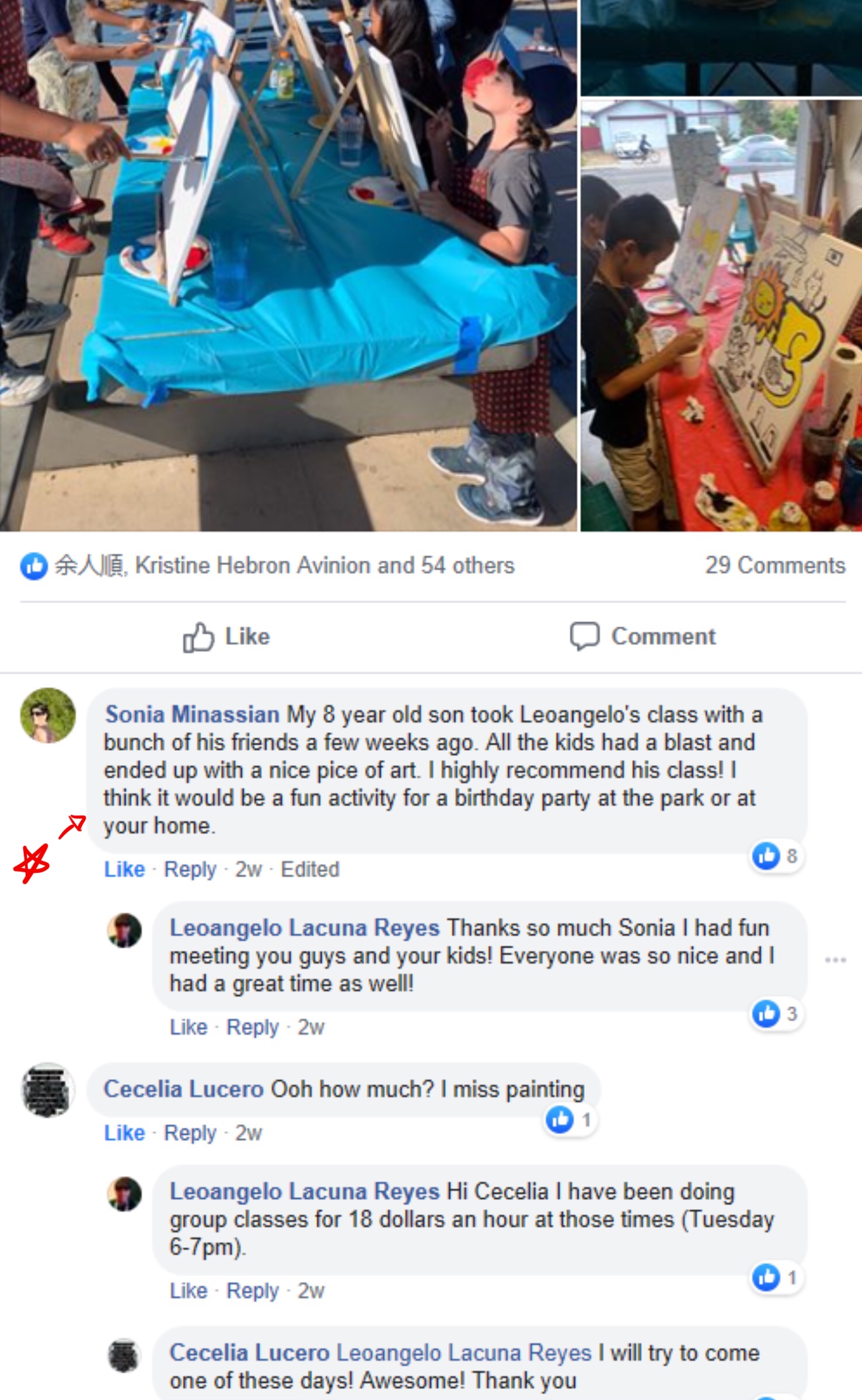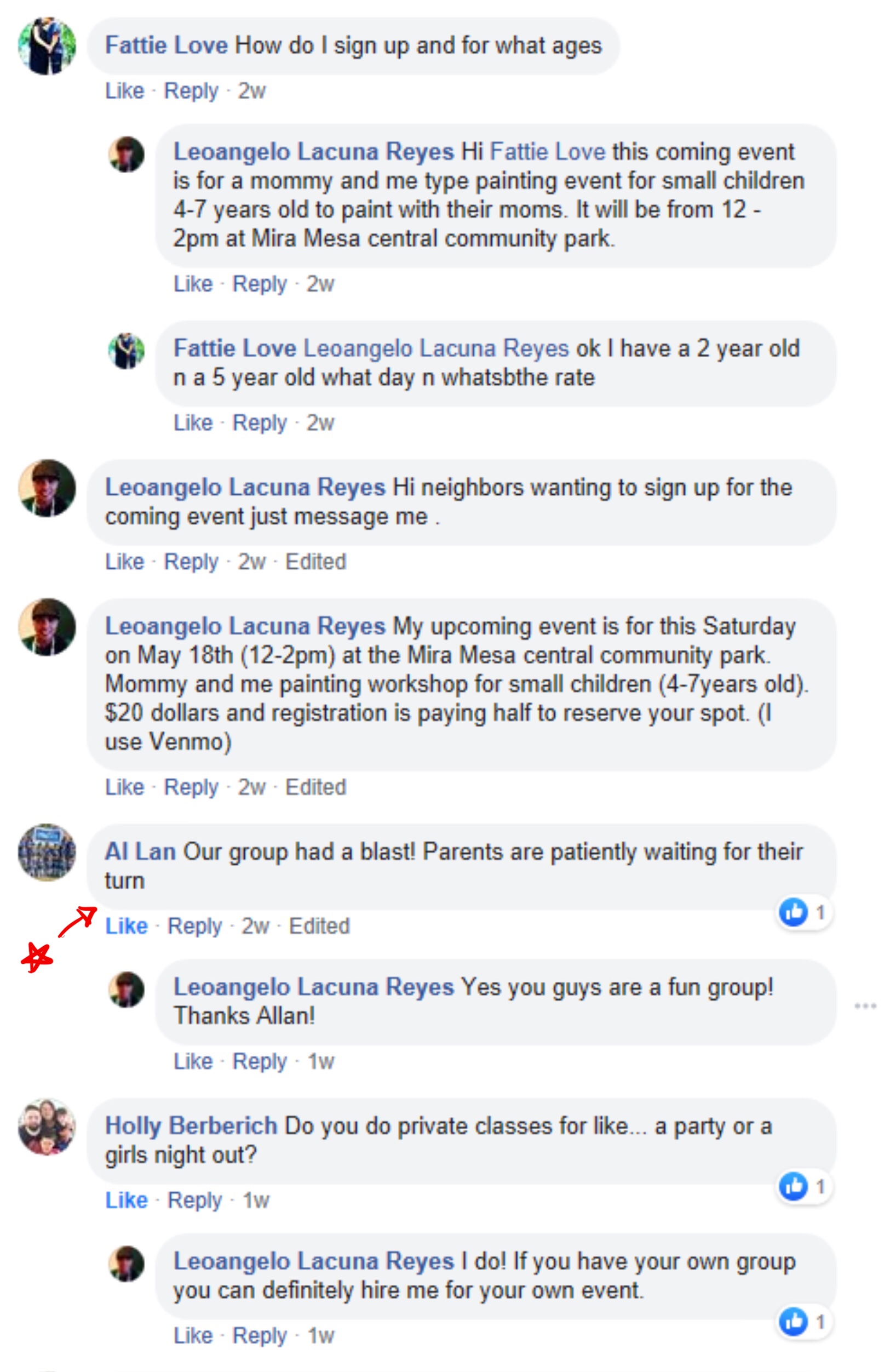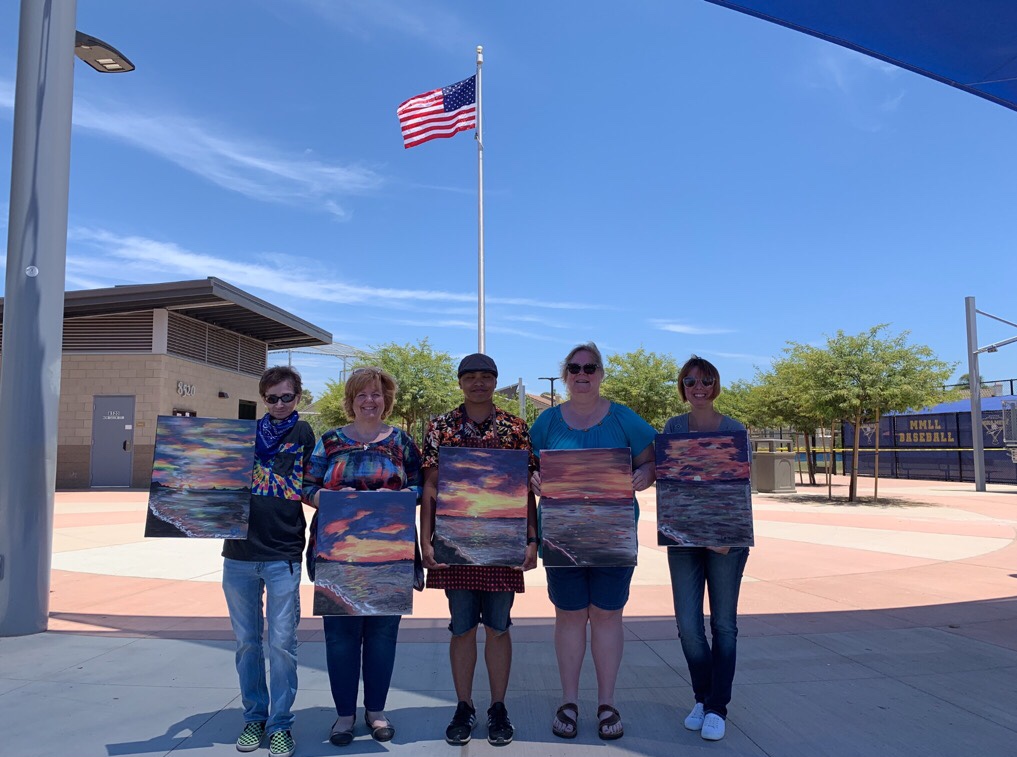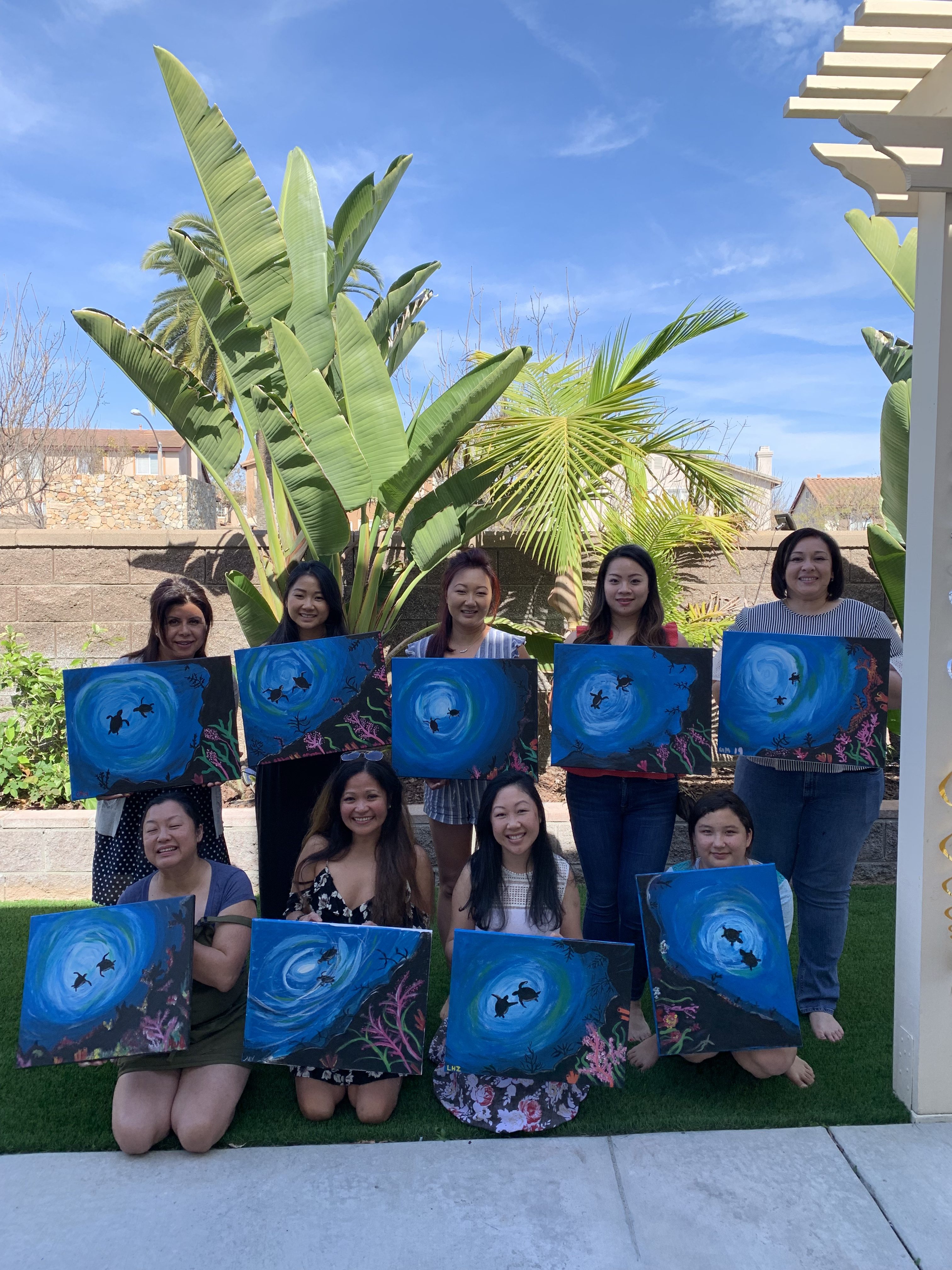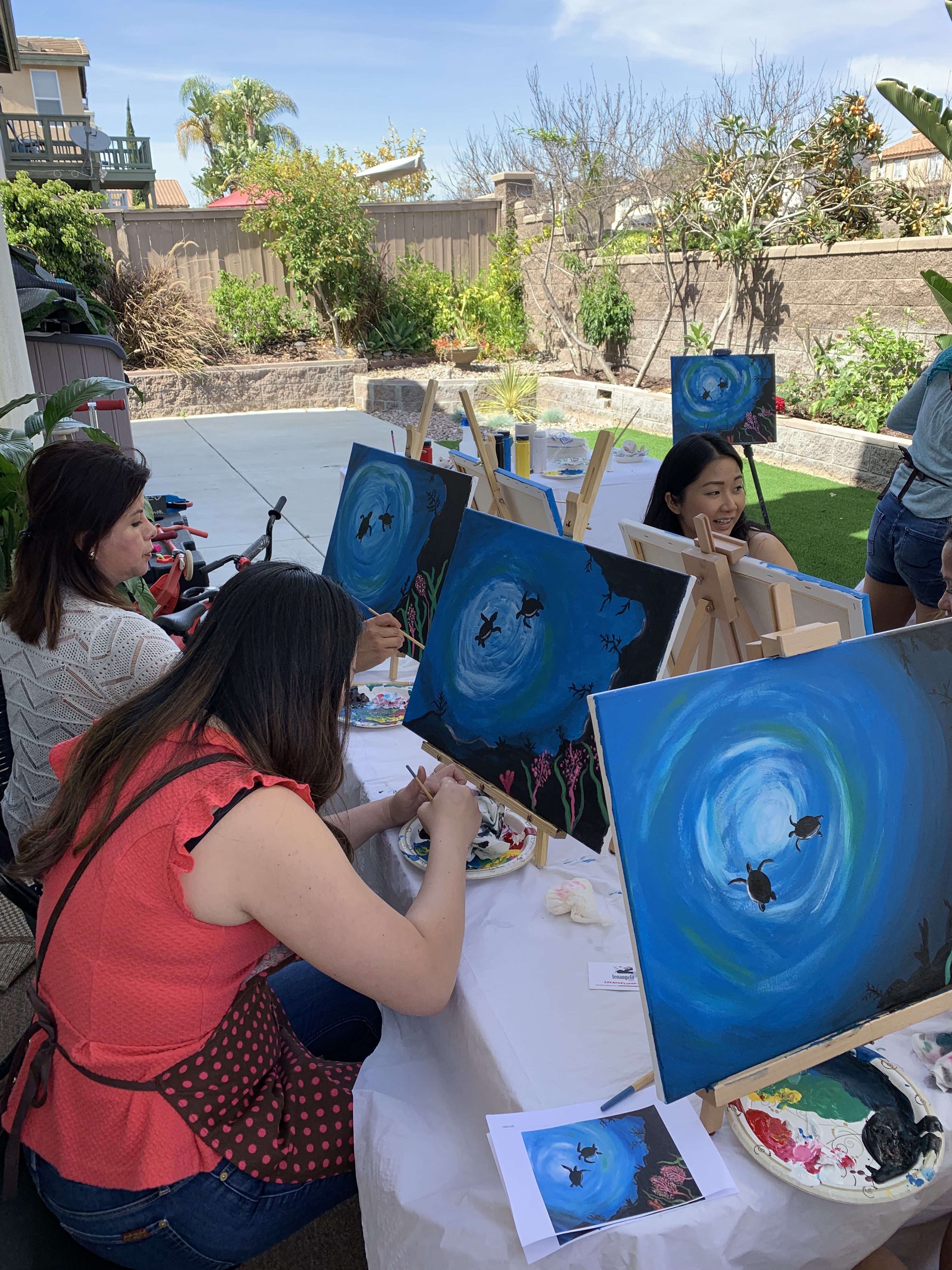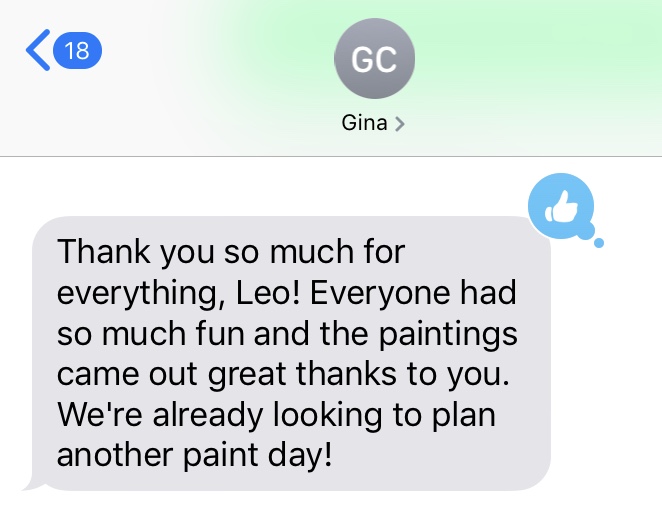 An additional fee of $8.00 may be charged for materials such as canvas, paints and location clean up fee*
Check out some more testimonials: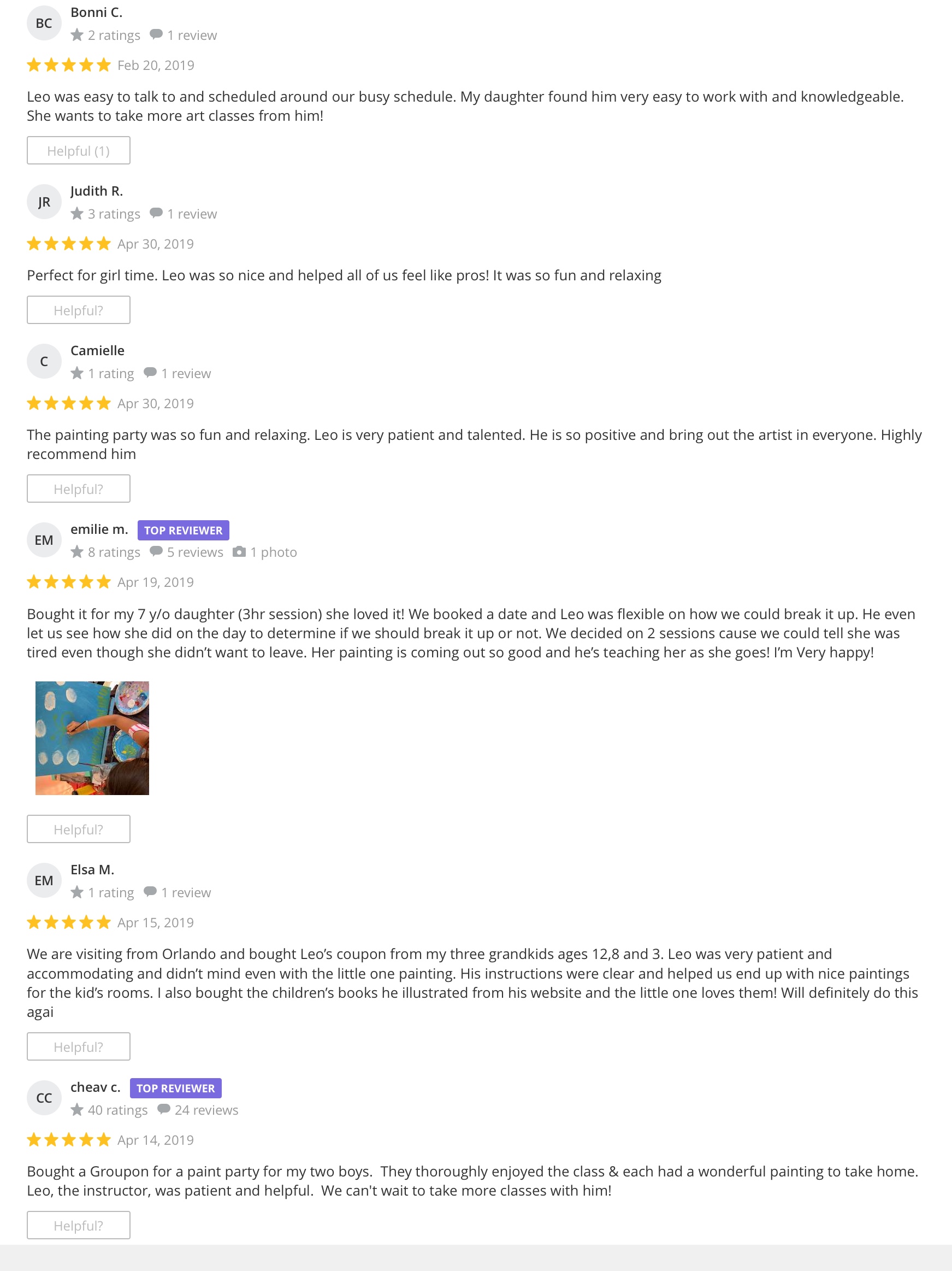 Examples of
we can paint for your event ?