I started a public arts project with the help of community leaders and local artists around 2010.  This project took place in a neighborhood I grew up in San Diego to beautify the streets by painting electrical boxes and here are a few of  my favorite contributions.  (That's me)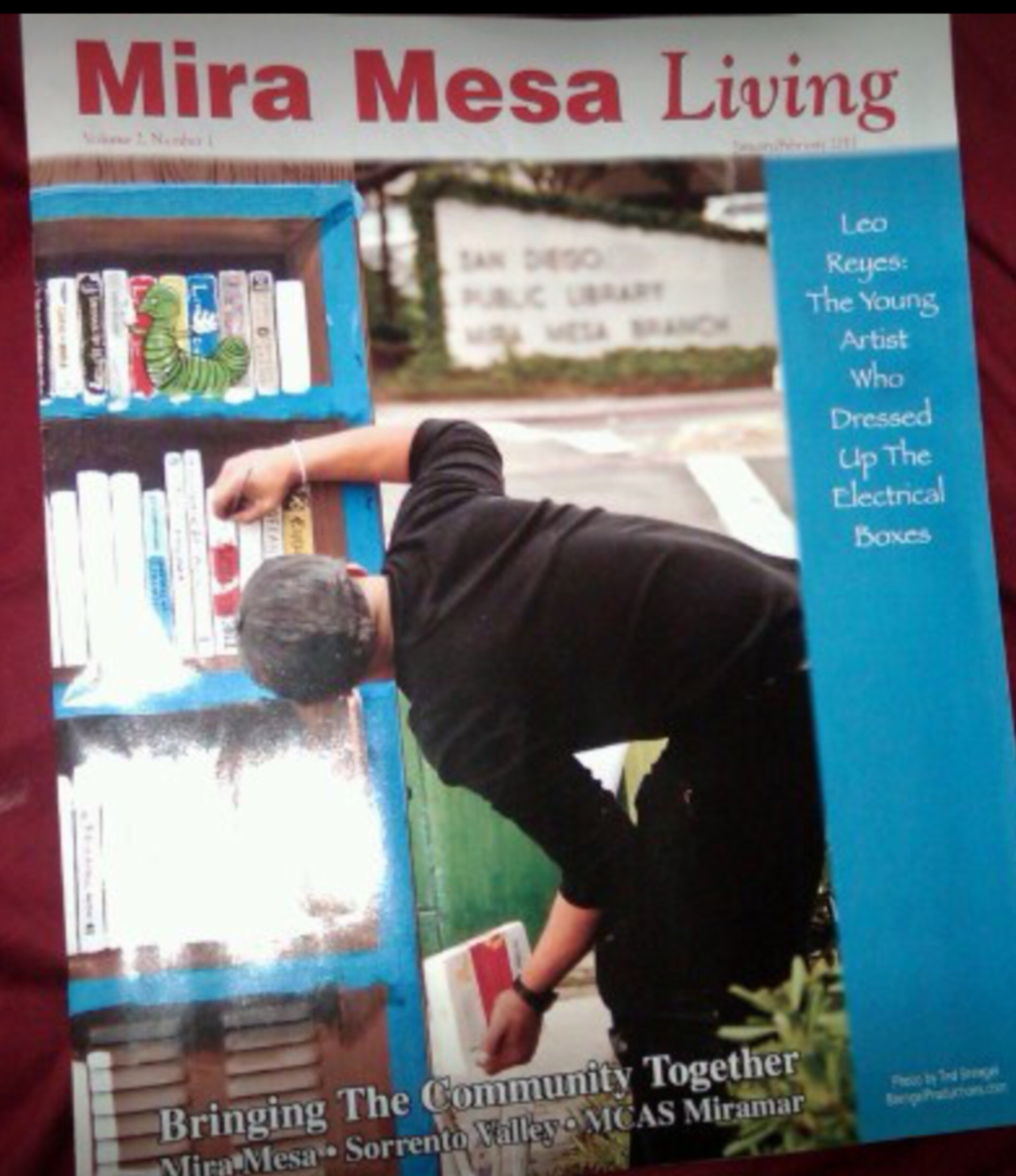 –
–
This is a bookshelf across the street from the public library.  "My" public library.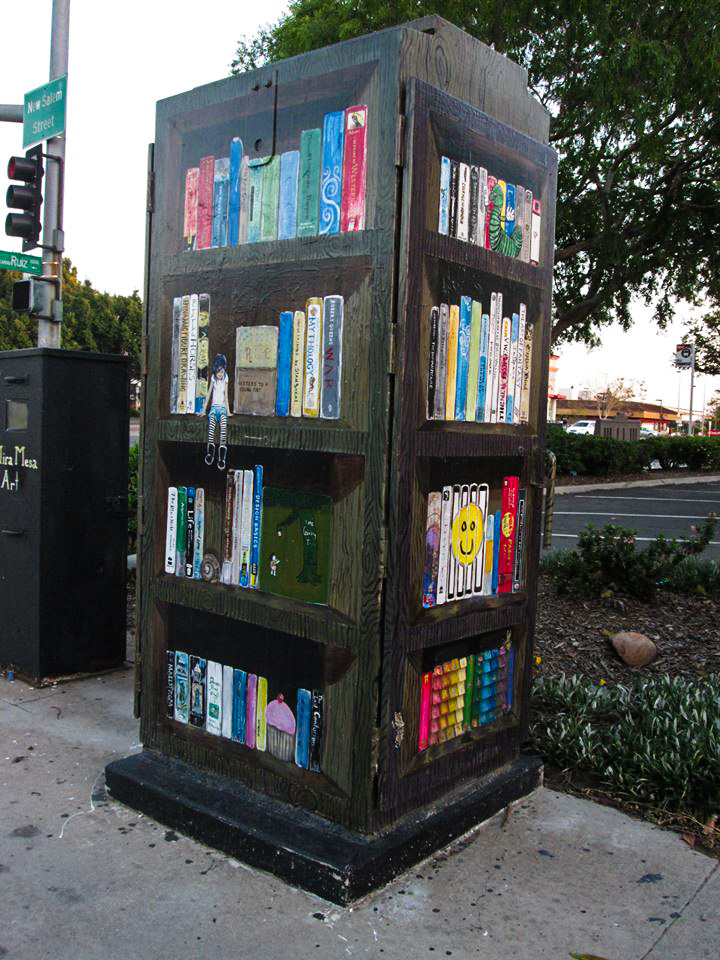 –
–
This was one in the inner neighborhoods and I painted the local wildflowers in the design.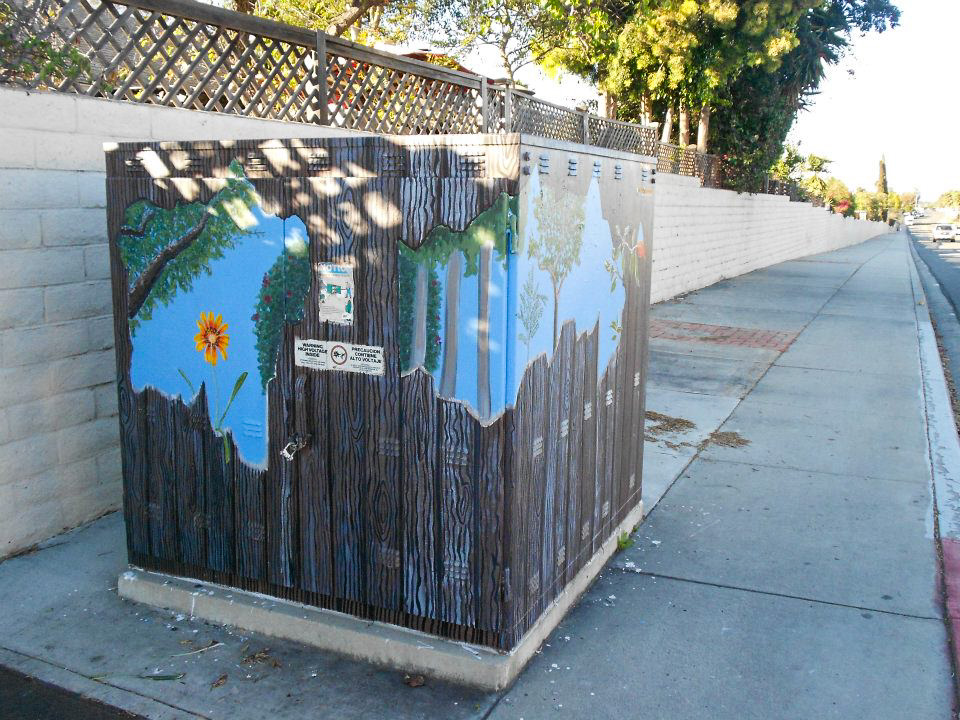 –
–
This large power box was in between three schools and I thought it would be a good idea to put an art history/educational kind of theme here.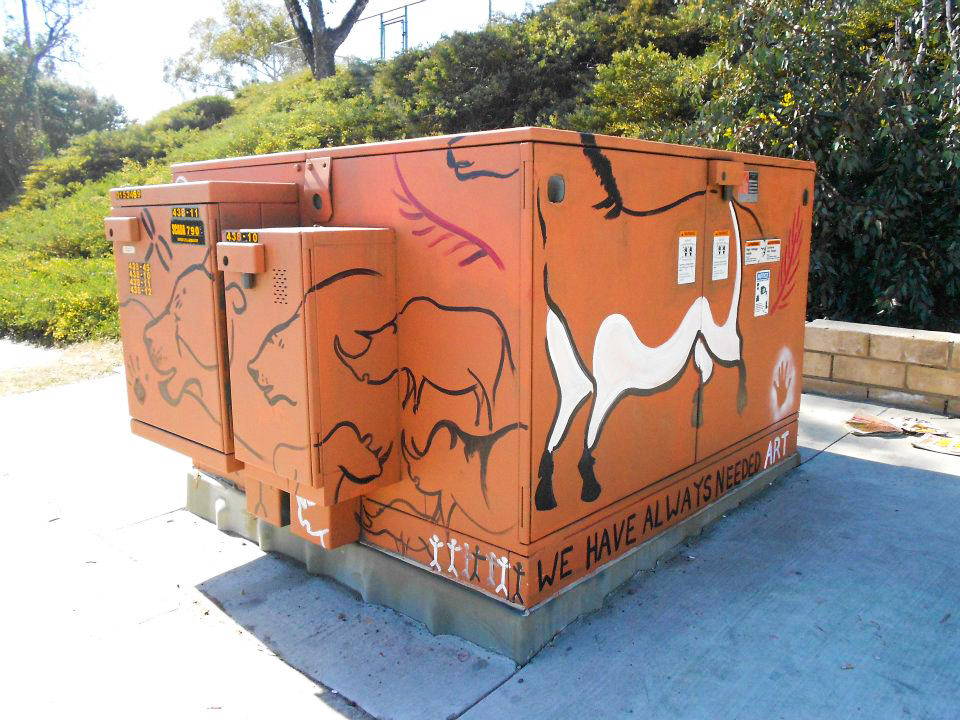 –
–
This was a fun one for the middle-school that it was in front of.  I was jazzed when I saw kids sitting and chillin in front of it the next day after I painted it.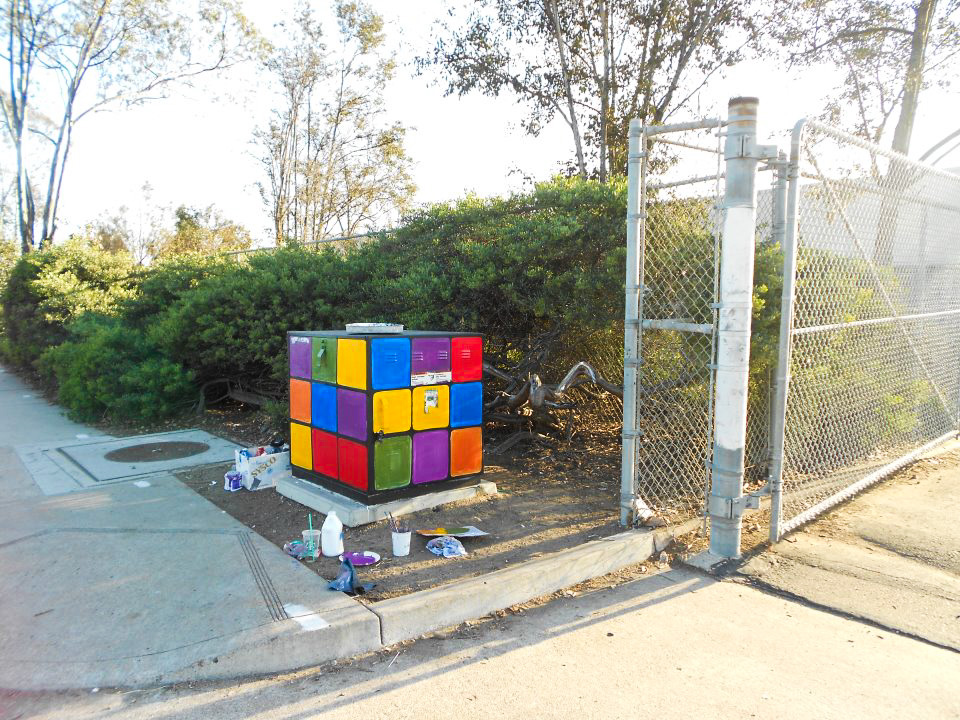 –
–
Two smaller electrical boxes across from each other and in between the busy Mira Mesa blvd.  I wanted to make a homely subtle romantic feel with these because sometimes art needs a flair of drama.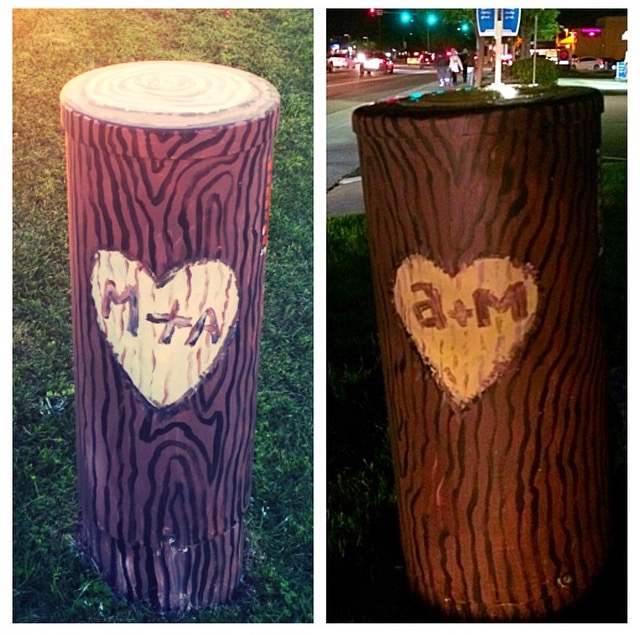 –
–
This was done with the help of my friend Aaron Thom and it's in front of a seafood market.   The image was of Thailand where he and his dad is currently living now.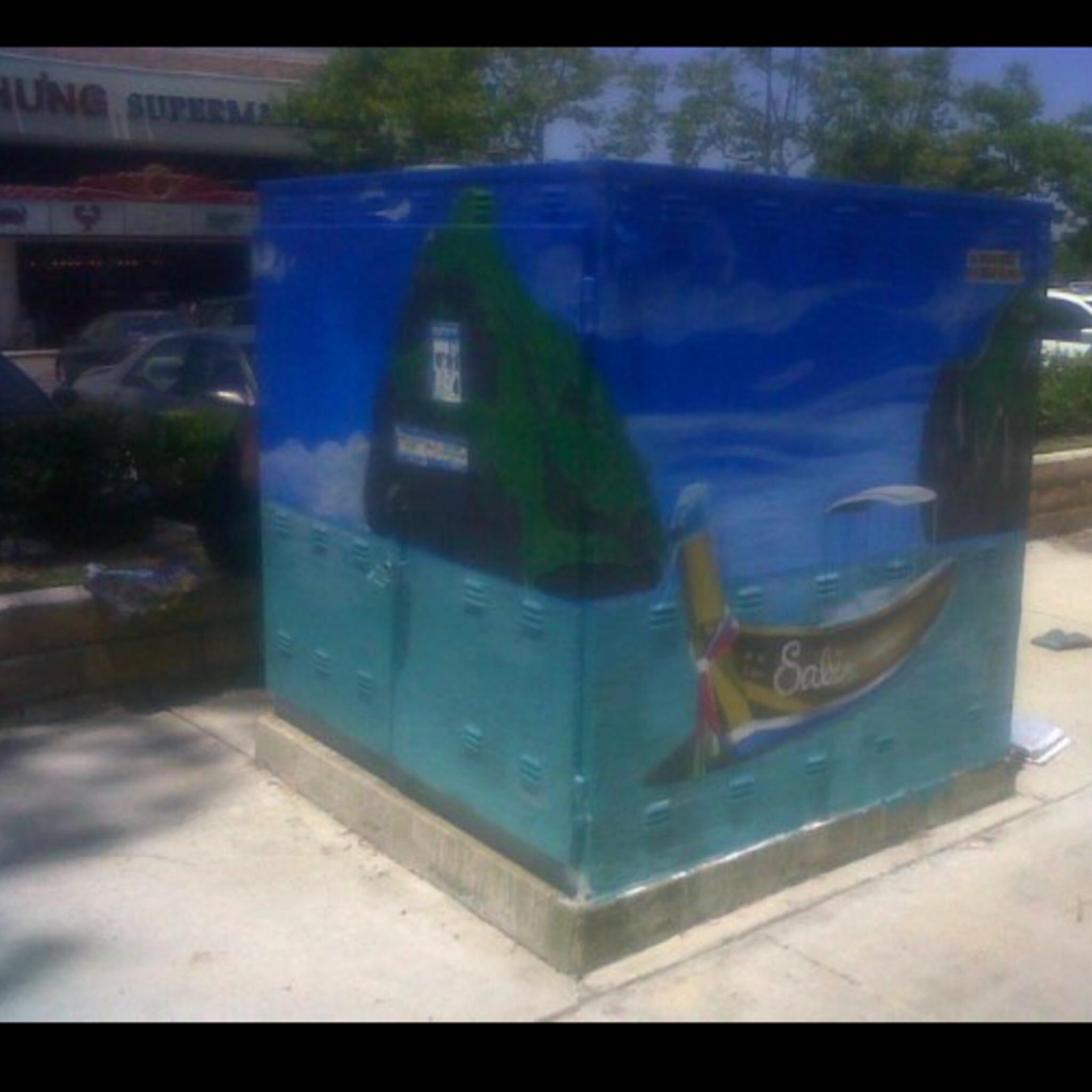 –
–
This was done on and for fourth of July at the park.  Some nice elderly lady brought me some food and we chatted for a little, it was nice.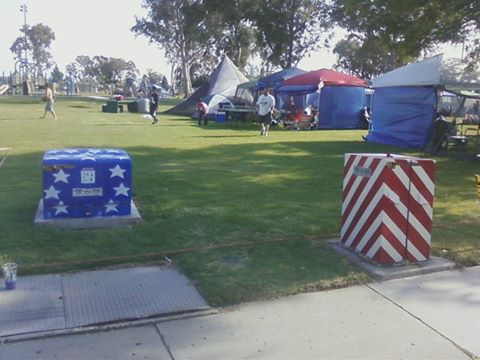 –
–
I made this fireplace closer to the residential  areas on Black Mt and Gemini.  Saw a lot of old friends in their cars honking and saying hi, I guess this road gets pretty busy.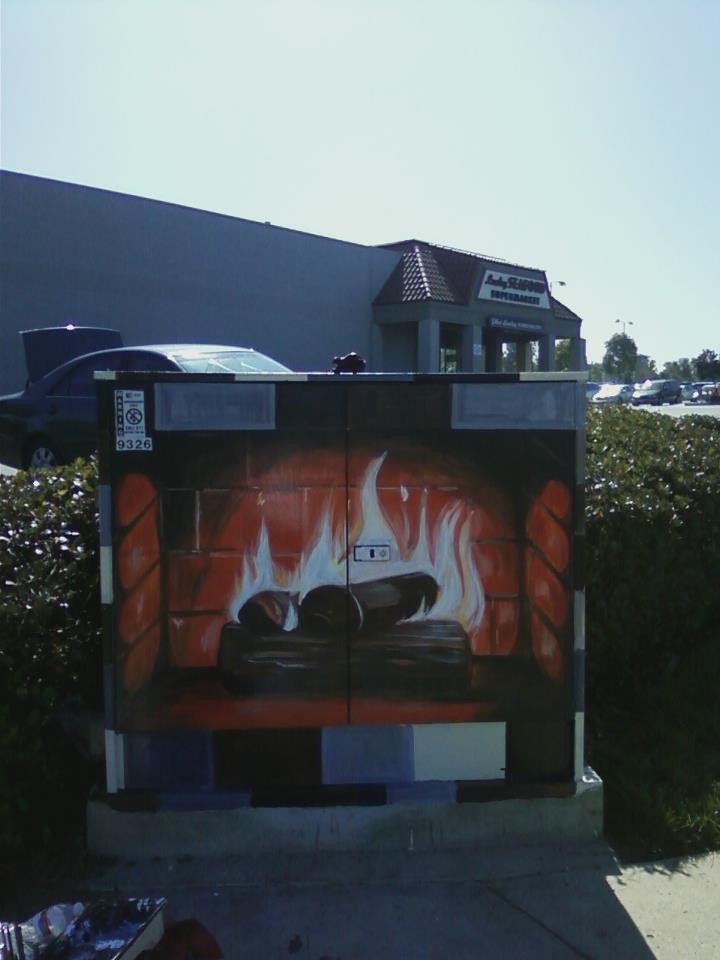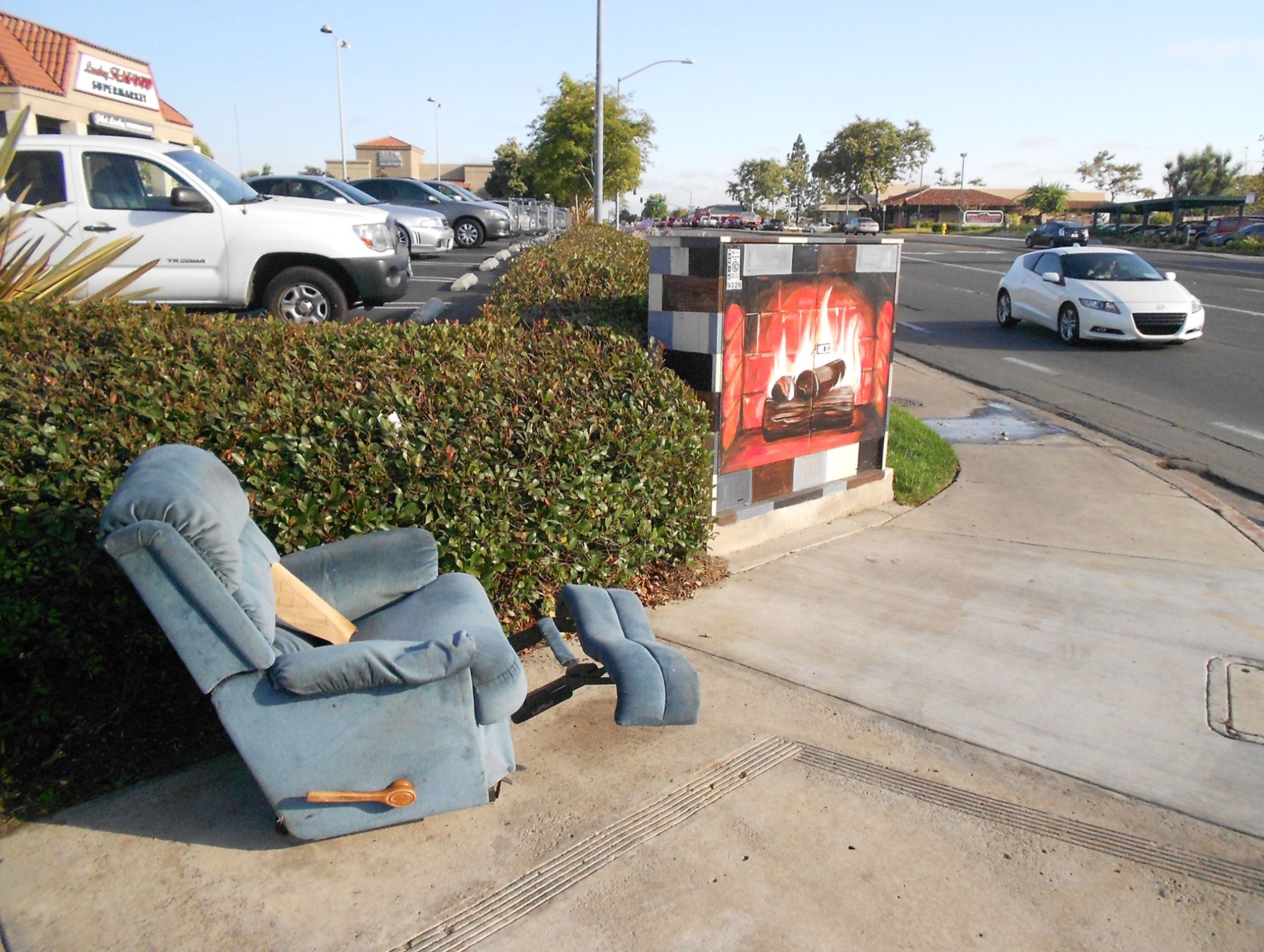 –
–
This one was up briefly on MM blvd and was painted over.  I still felt like a cool guy because I finished this in one go in the hot sun.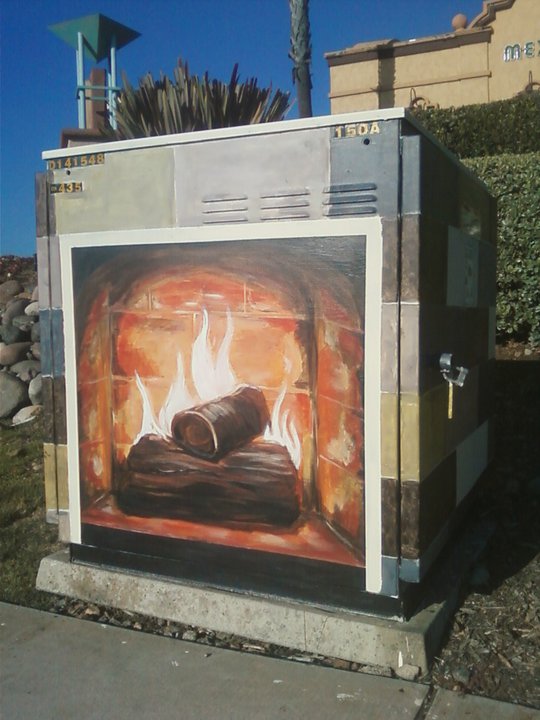 –
–
Helped the Parks and Rec get this box to recede a little when they made this new park by the freeway.