This is a section for other kinds of paintings and studies that I have done.  As a painter I think one has to experiment a lot and or is thrown into a lot of different projects.  As someone who teaches I think those experiments are needed to achieve a valuable perspective of other styles and modes that some of my student's will have.
–
–
Pomegranate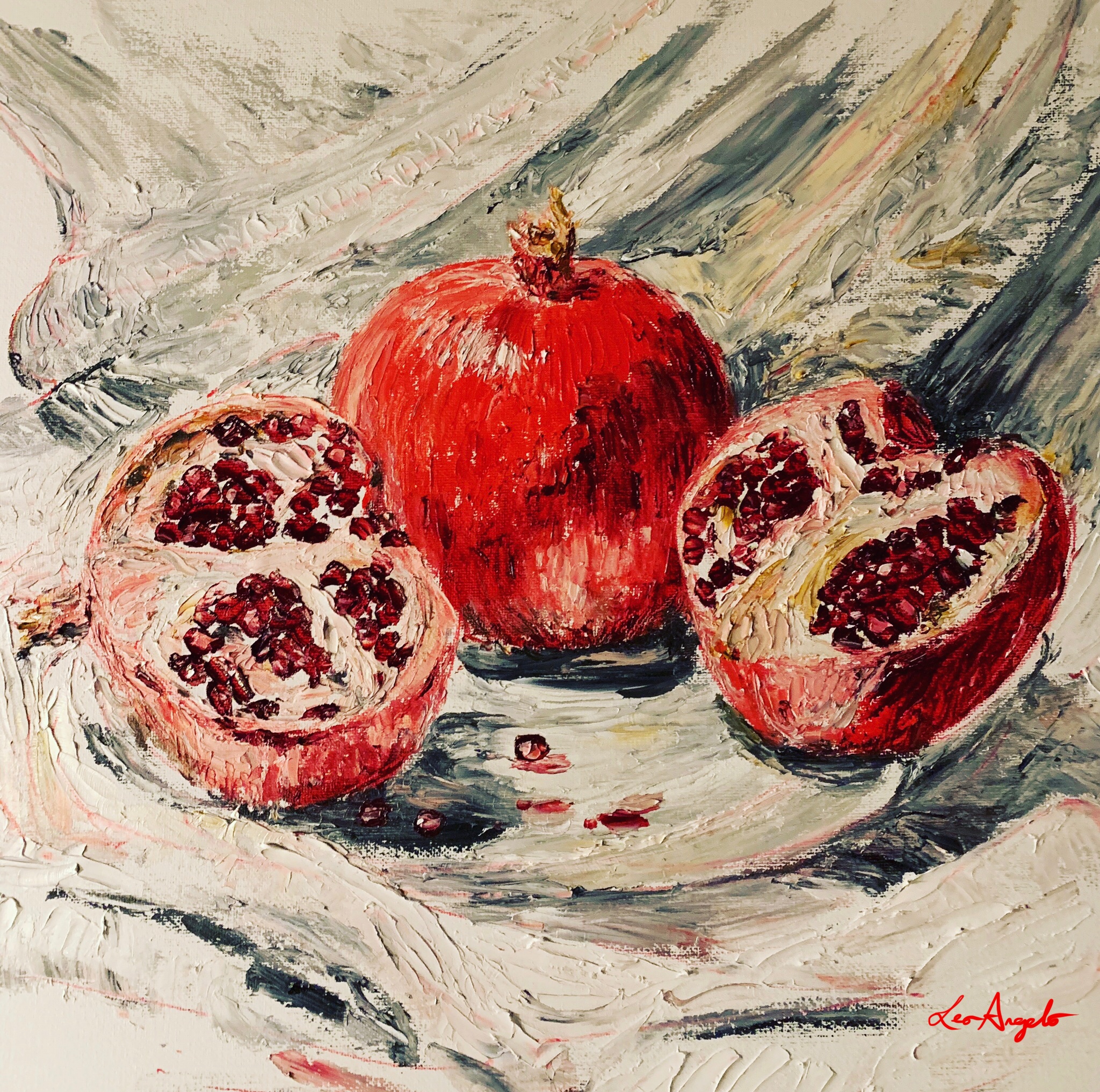 –
–
Orange Juice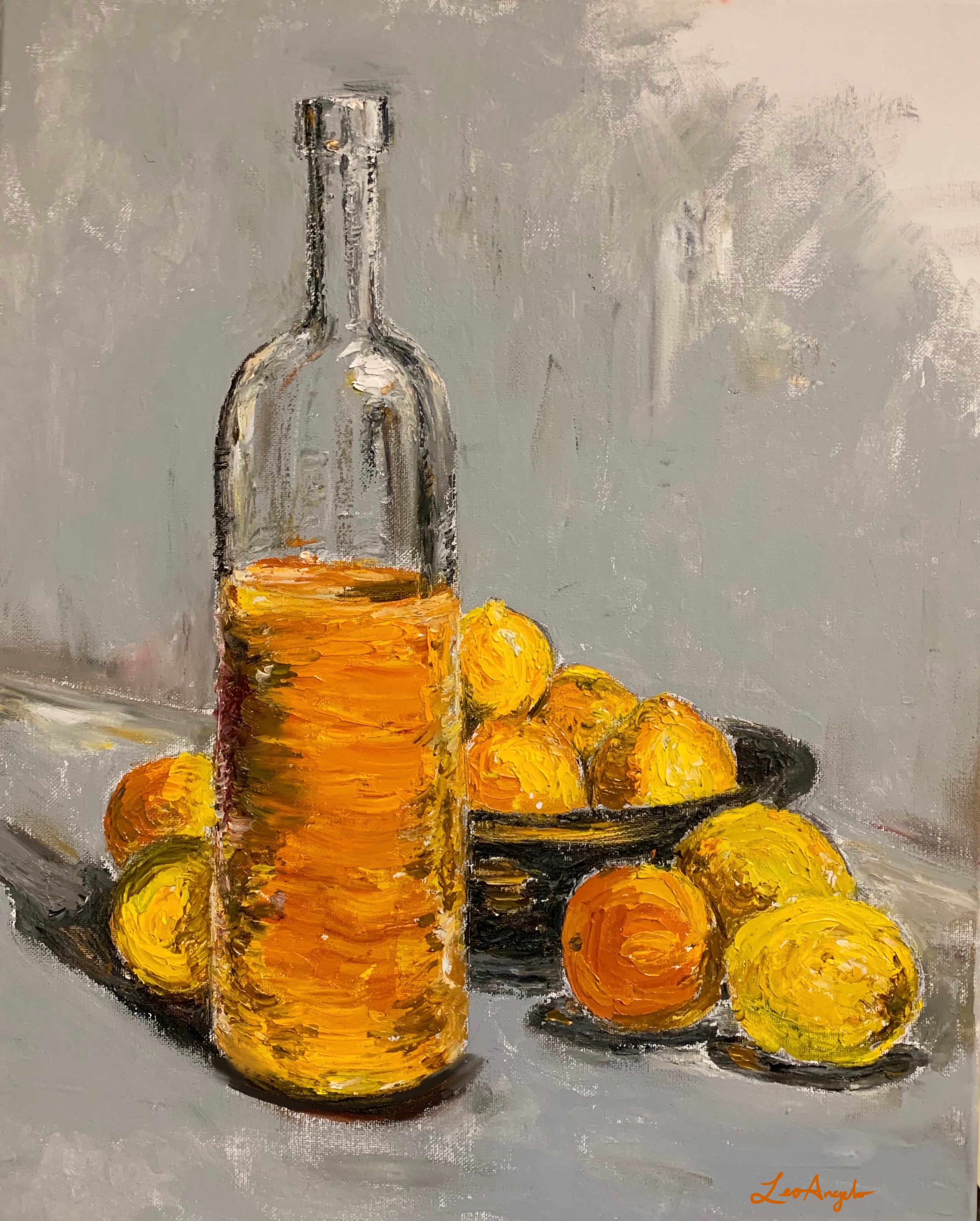 –
–
Bottle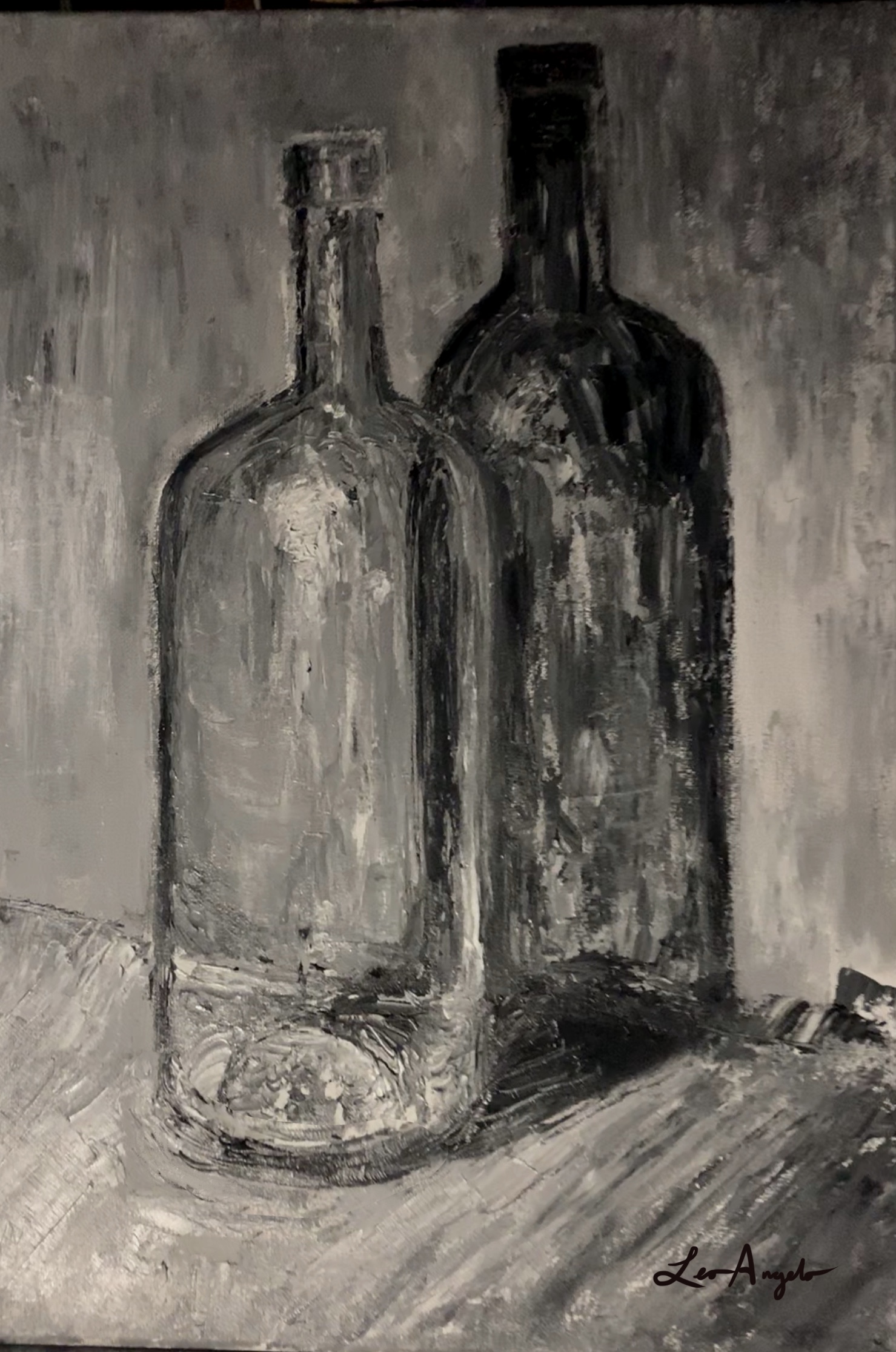 –
–
Glass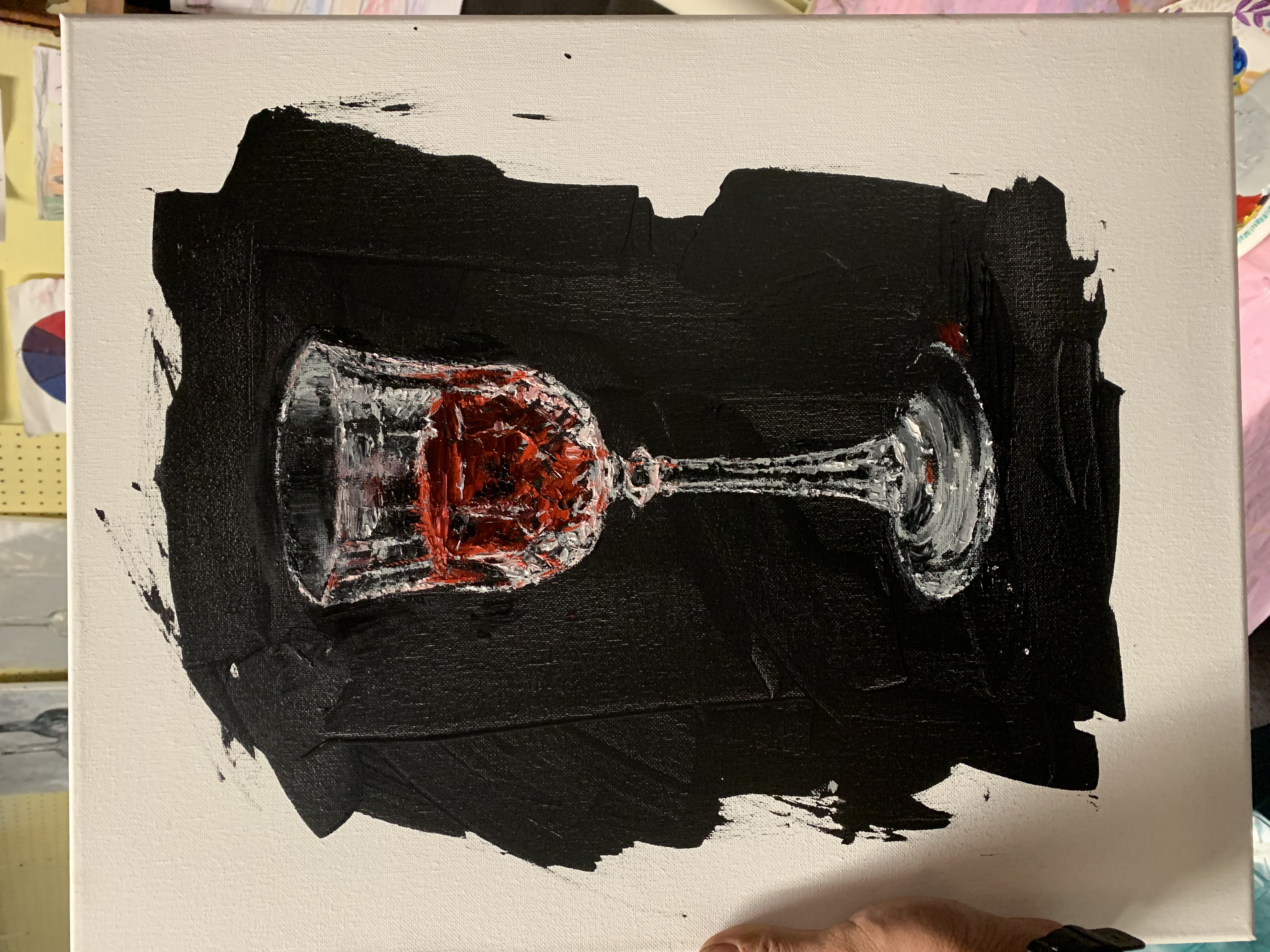 –
–
Figure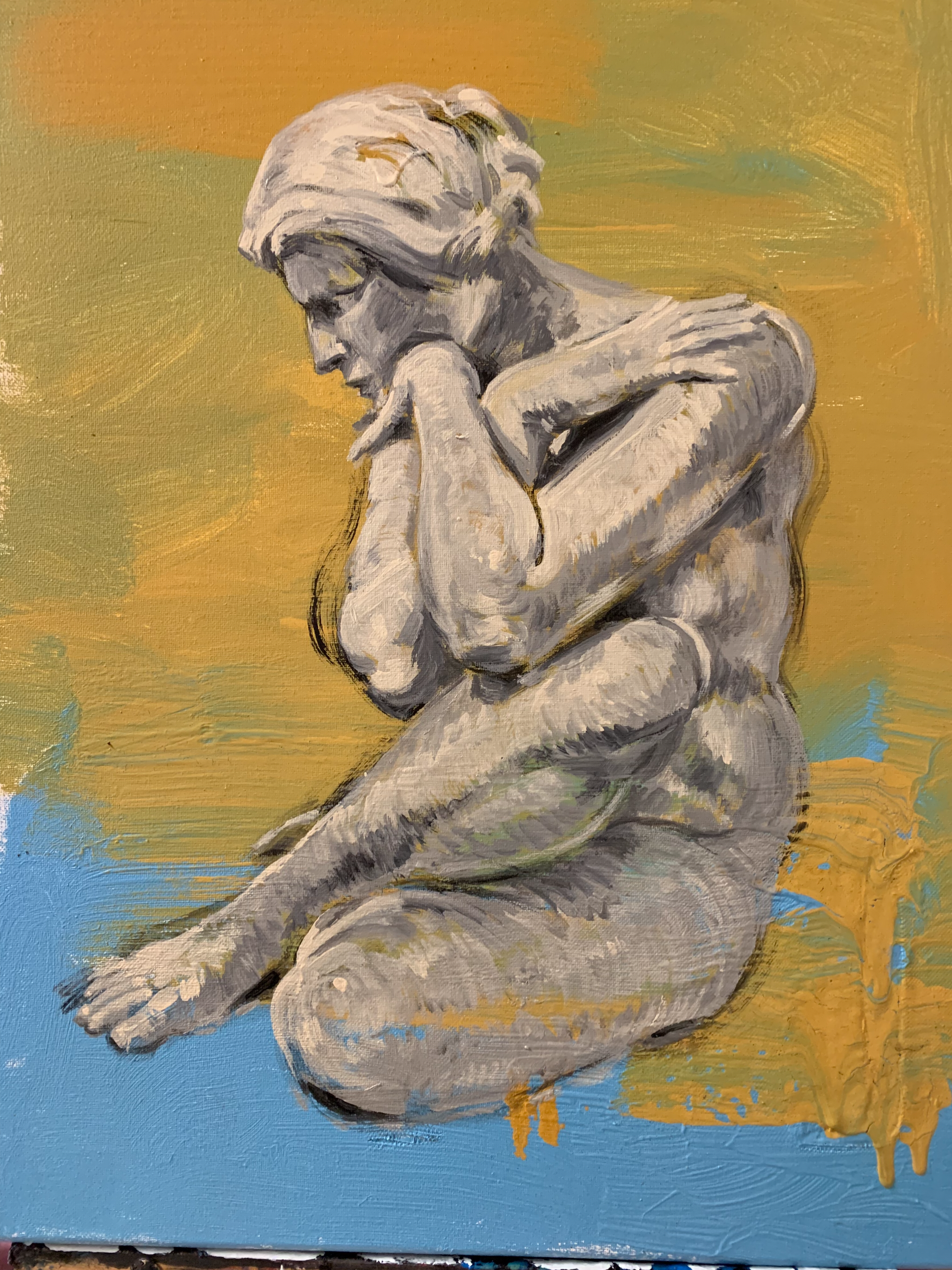 –
–
Skull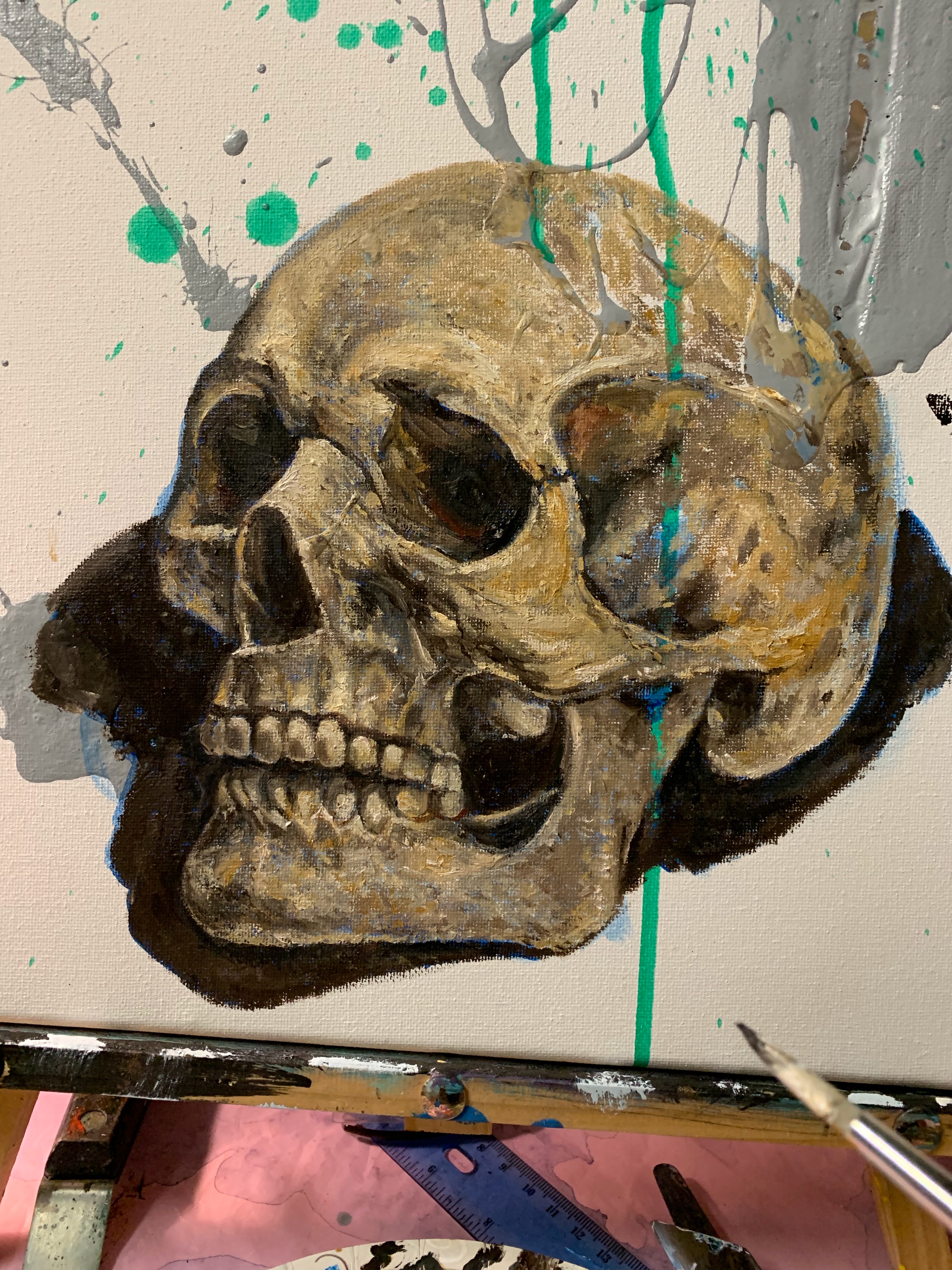 –
–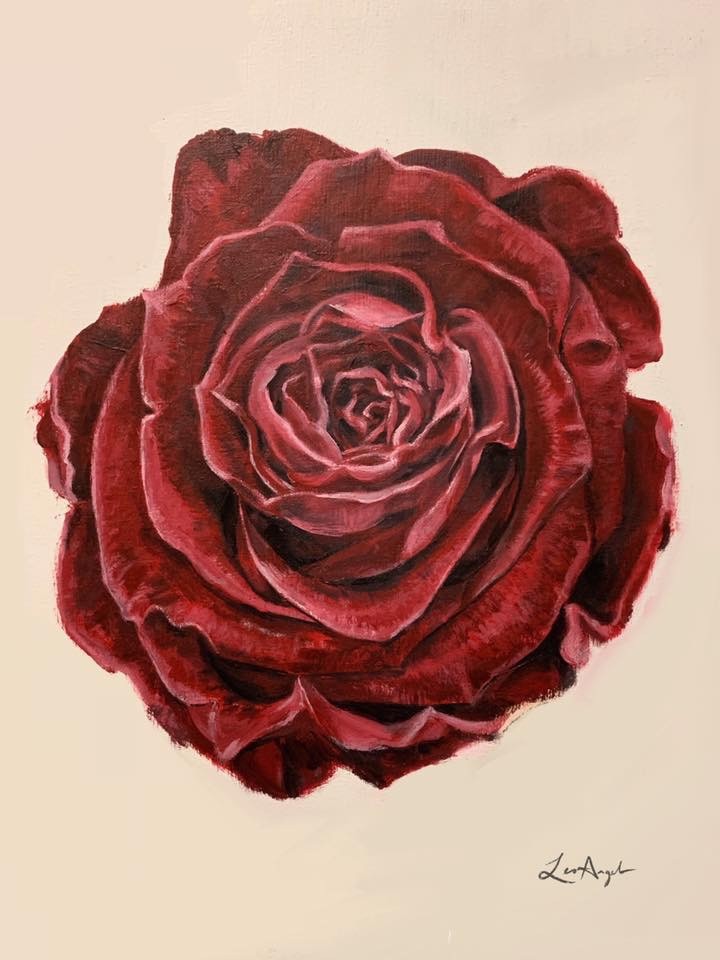 –
–
Fireplace-this is a recent comission for James I did using some nice acrylics from Bottle and Bottega.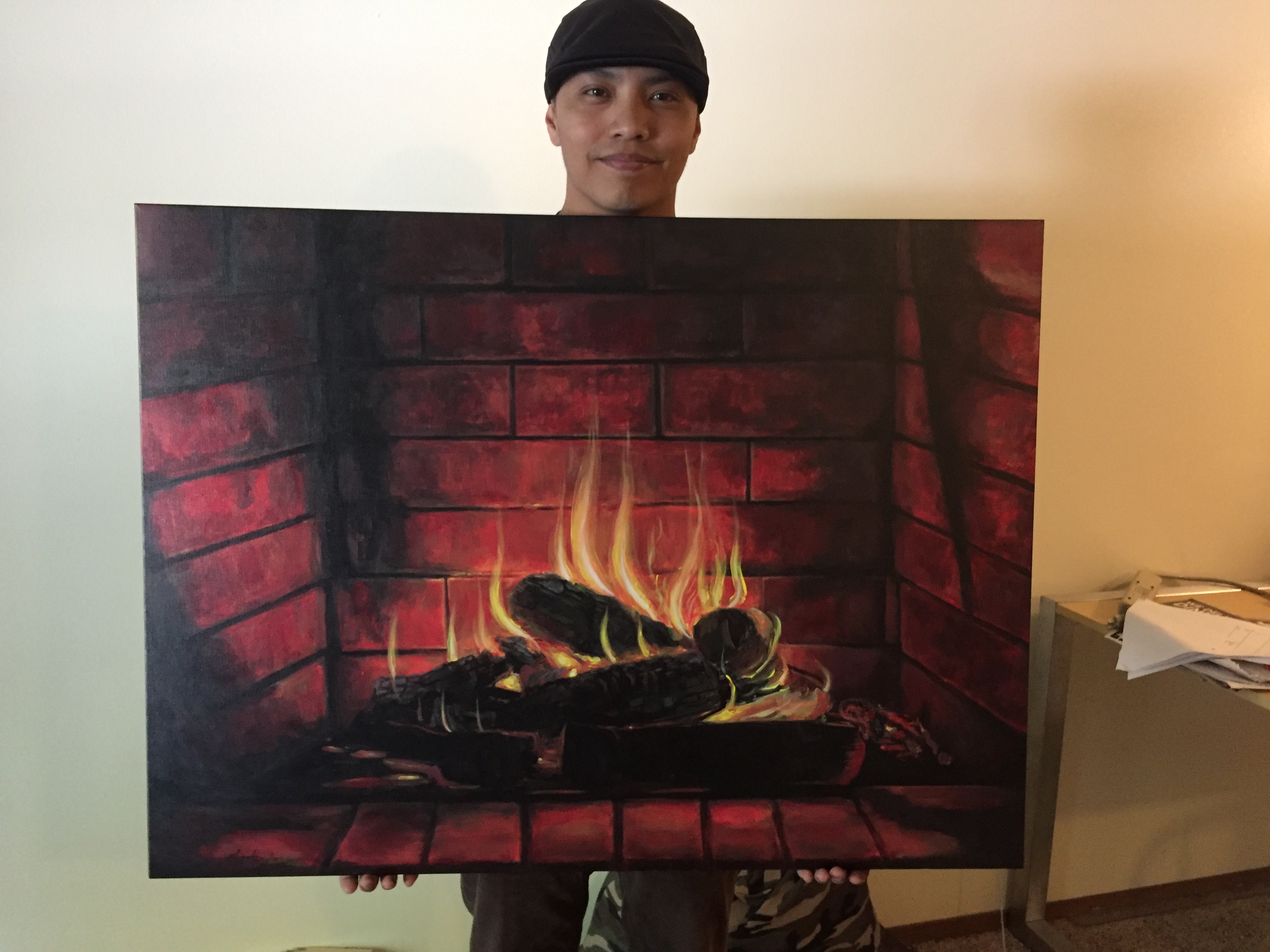 –
–
Galaxy Girl-I used a chiaroscuro effect with acrylics on this painting.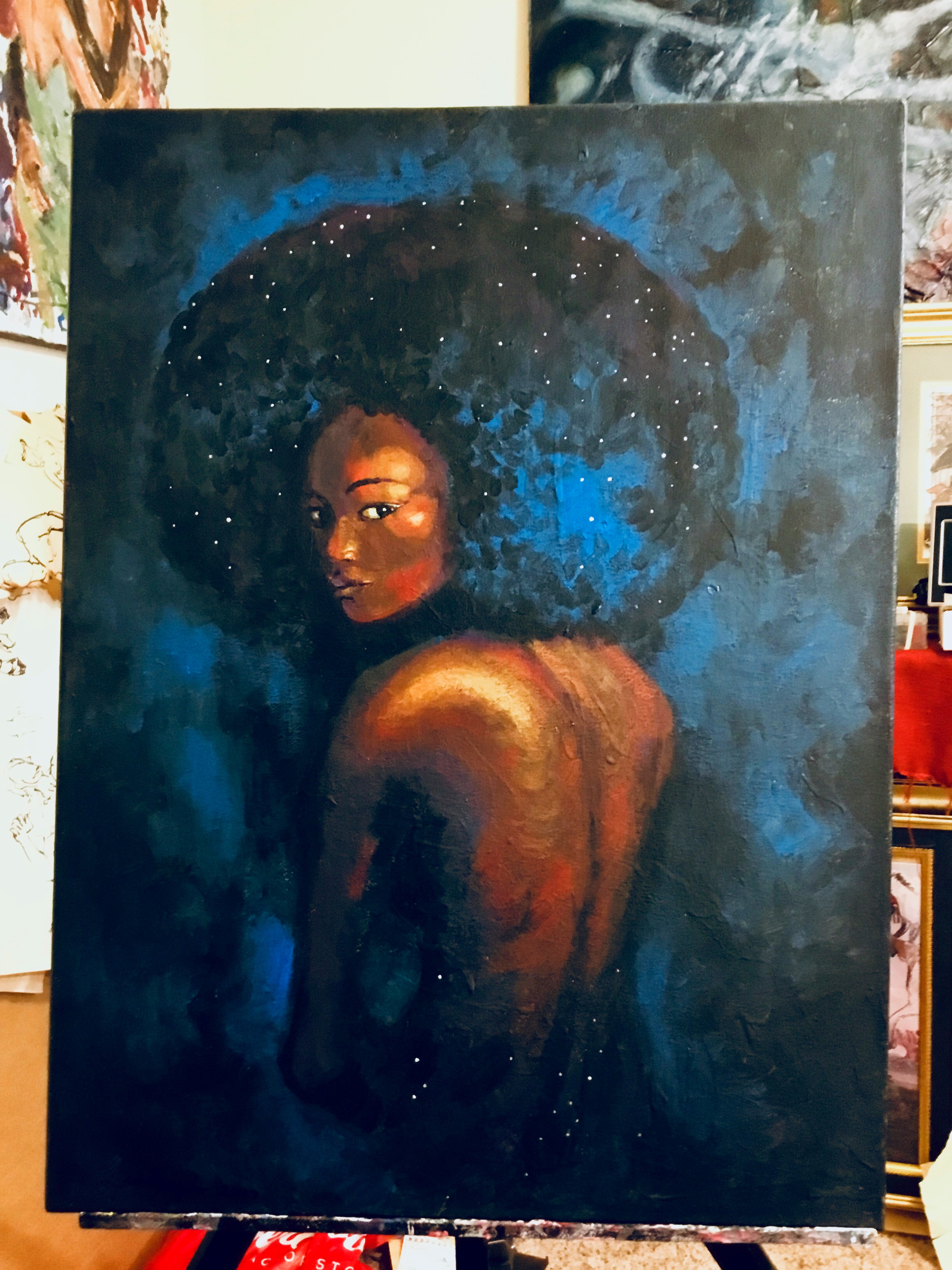 –
–
Panda – I taught my student about textures and an efficient way of painting when we painted this.

–
–
Flamingo – We painted this in my summer art class using simple shapes.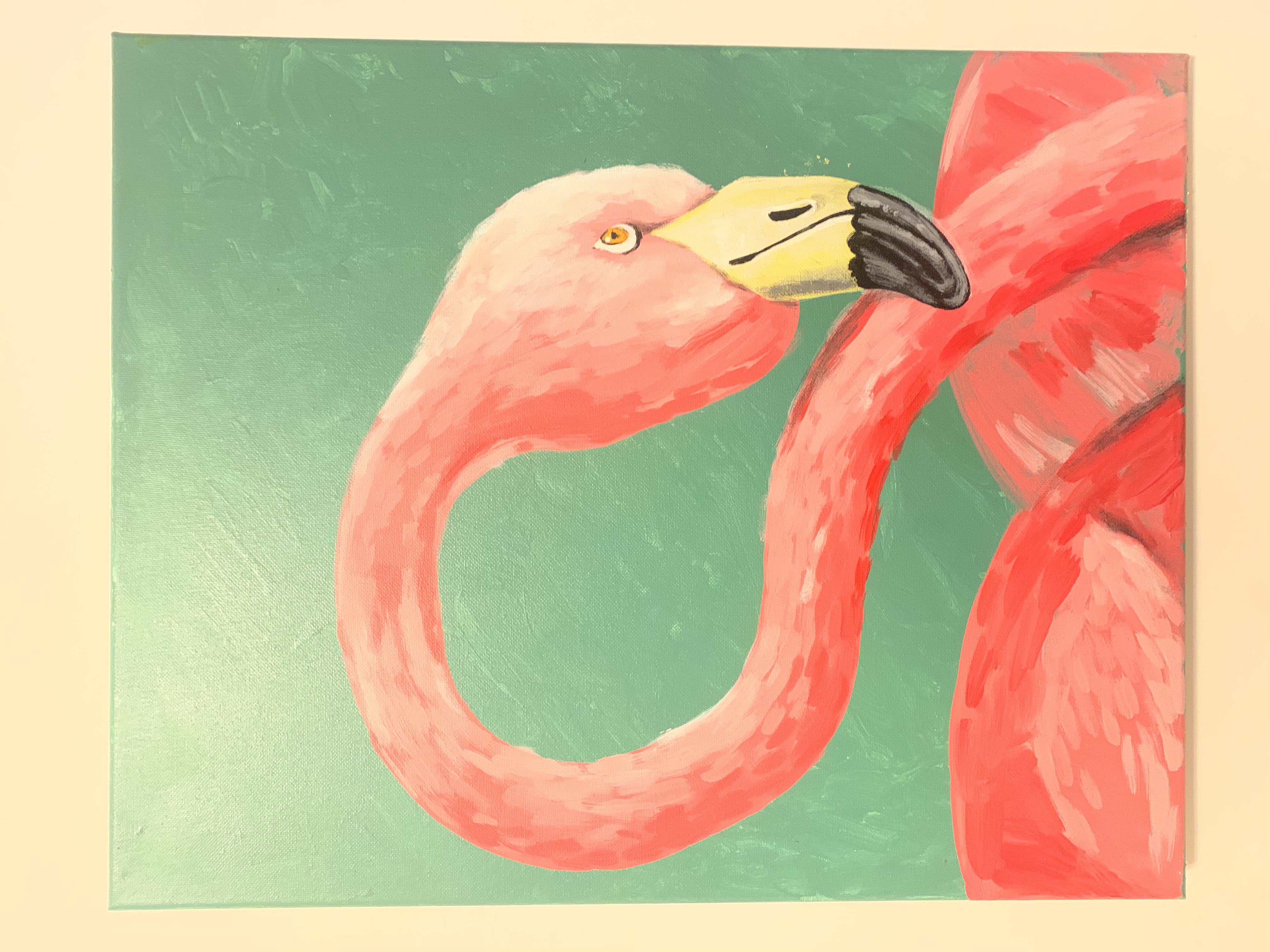 –
–
Red Red Wine-In this painting I was going for an expressionist feel with my brushstrokes.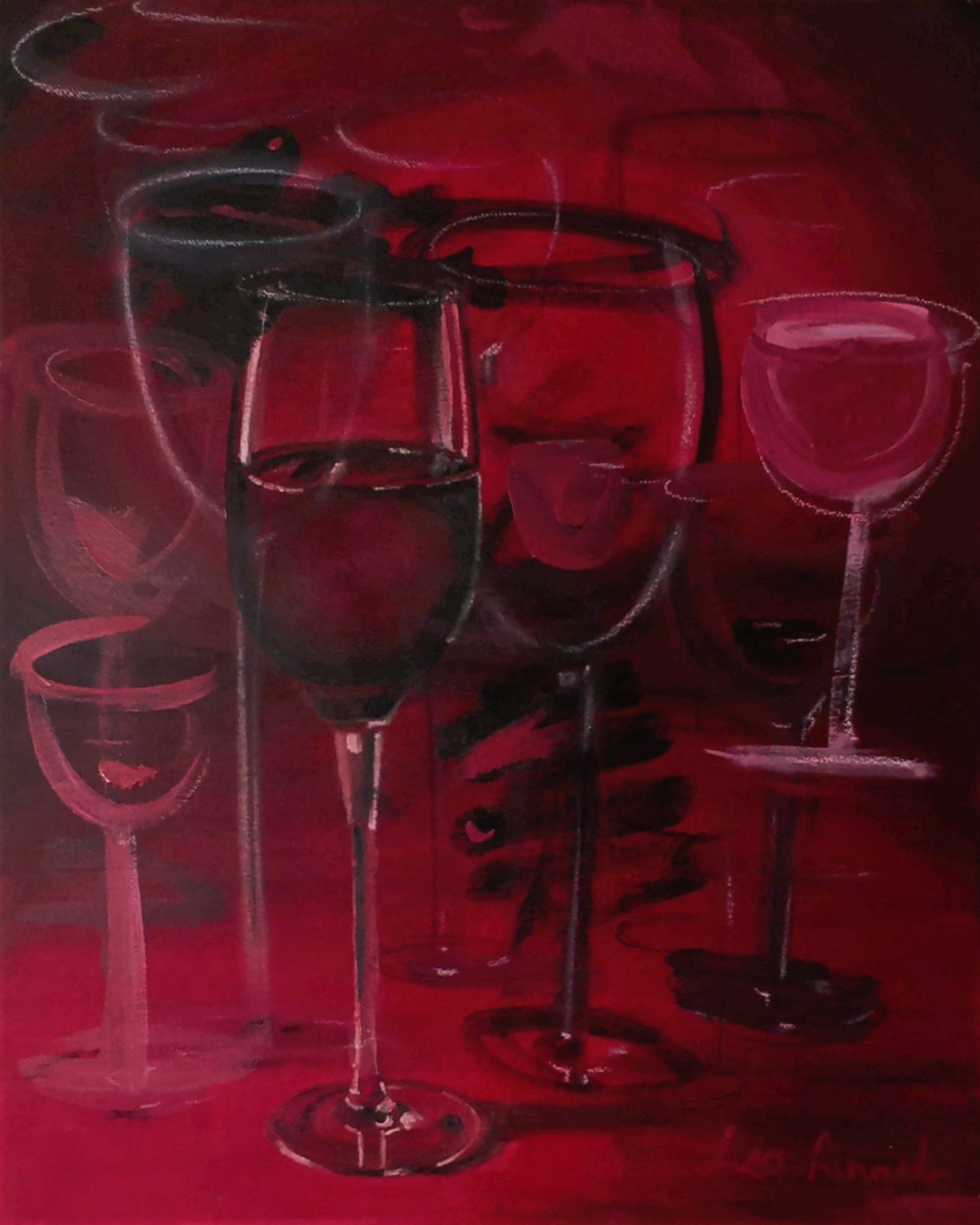 –
–
Untitled on canvas-I have many such paintings that I use as a study on mark making and color theory.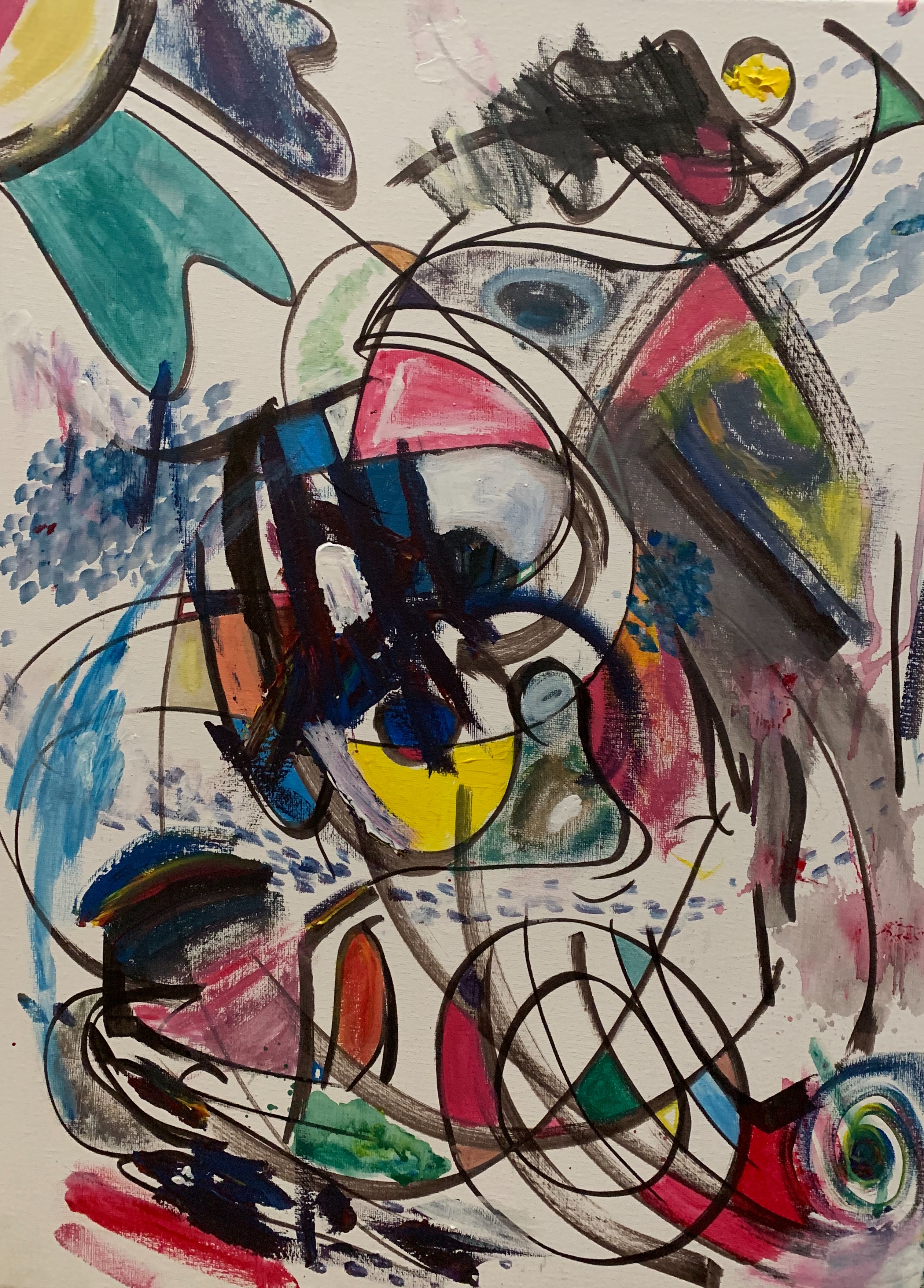 –
–
This is a plein-air painting on canvas I did using acrylic paint in Des-Moines.  I kept it loose and I wanted to capture the energy of the farmer's market.  'Coincidentally" the buyer of this painting told me that that was why he bought it.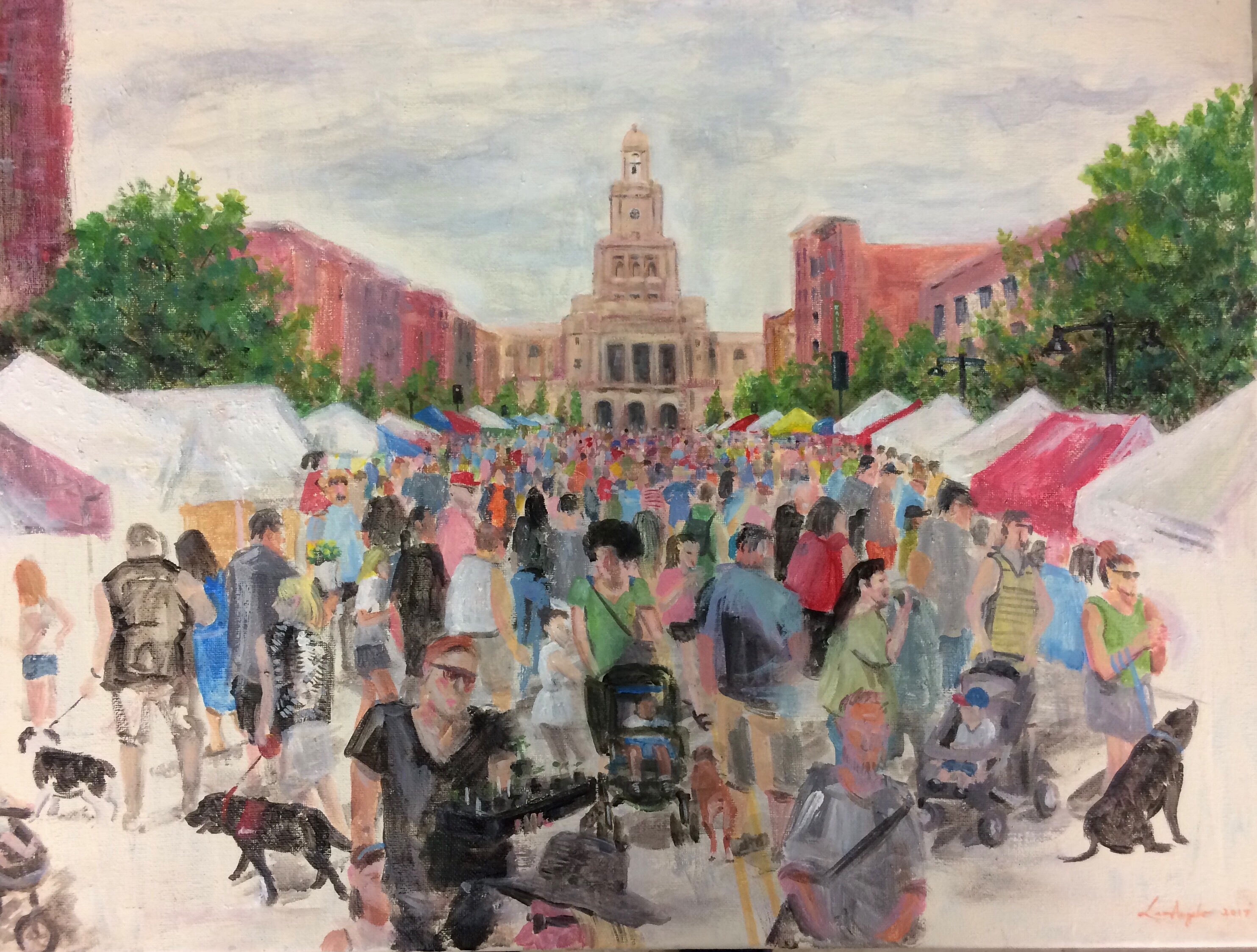 –
–
This is a plein-air I painted while in the Philippines.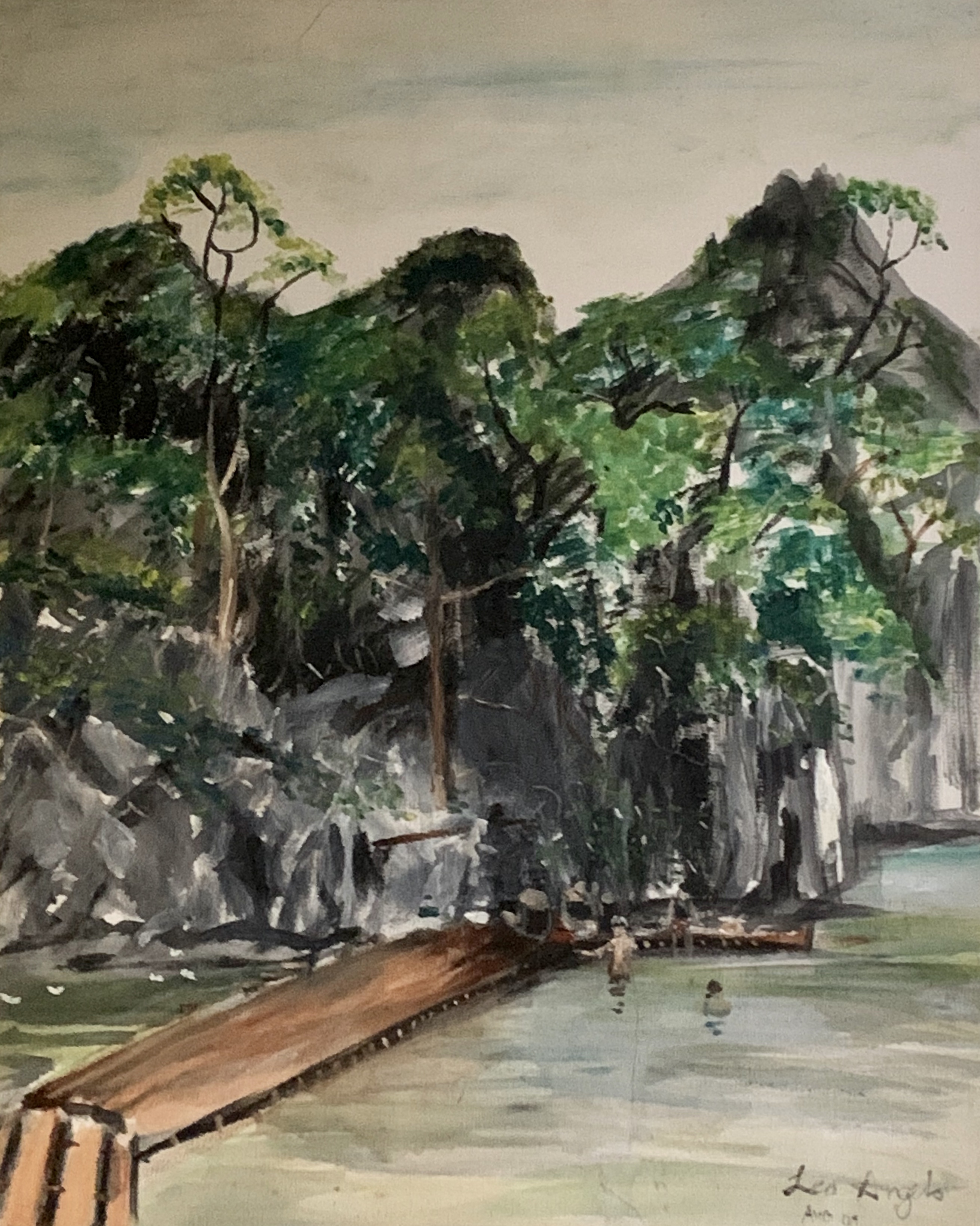 –
–
I painted wherever I could.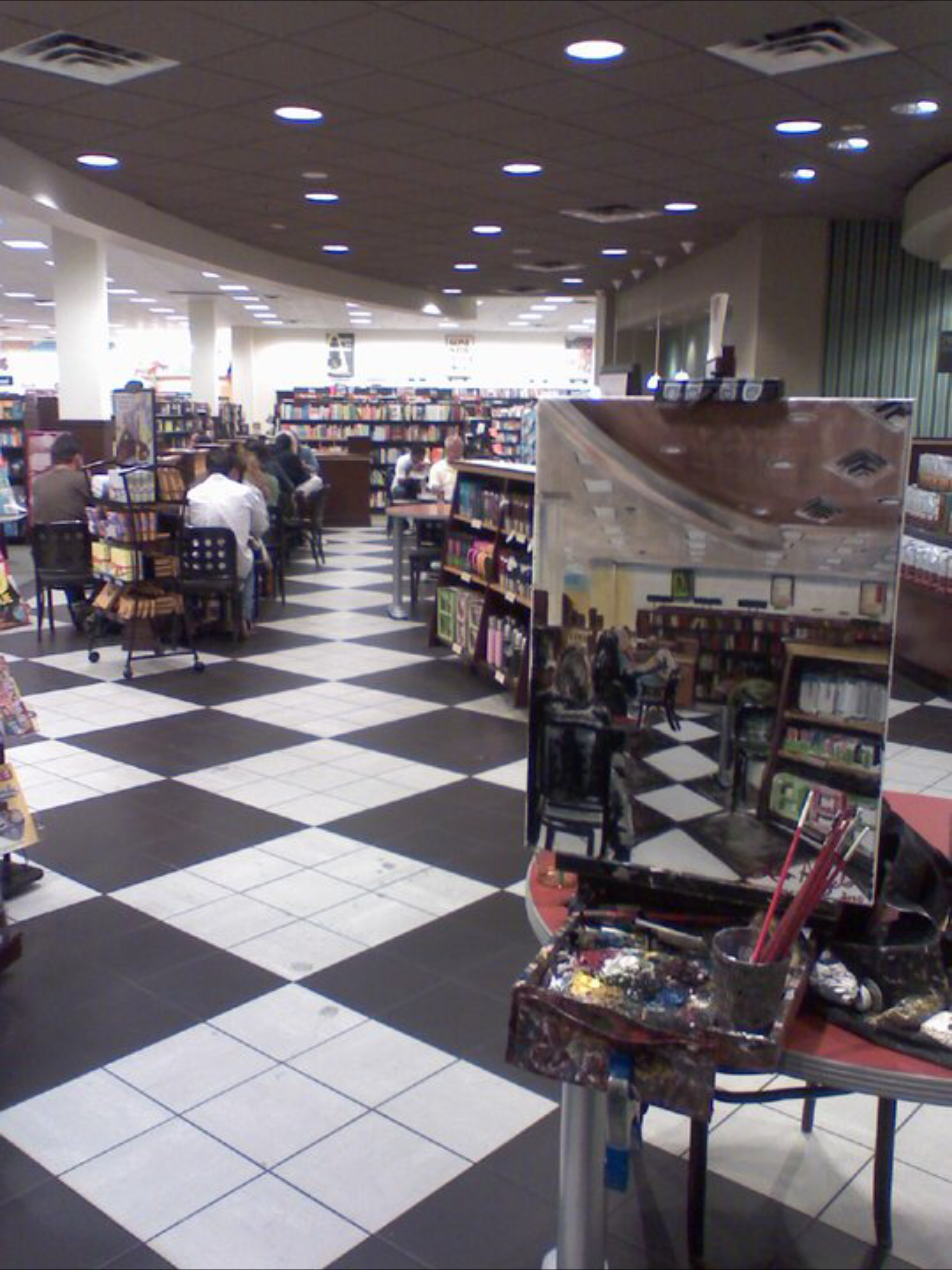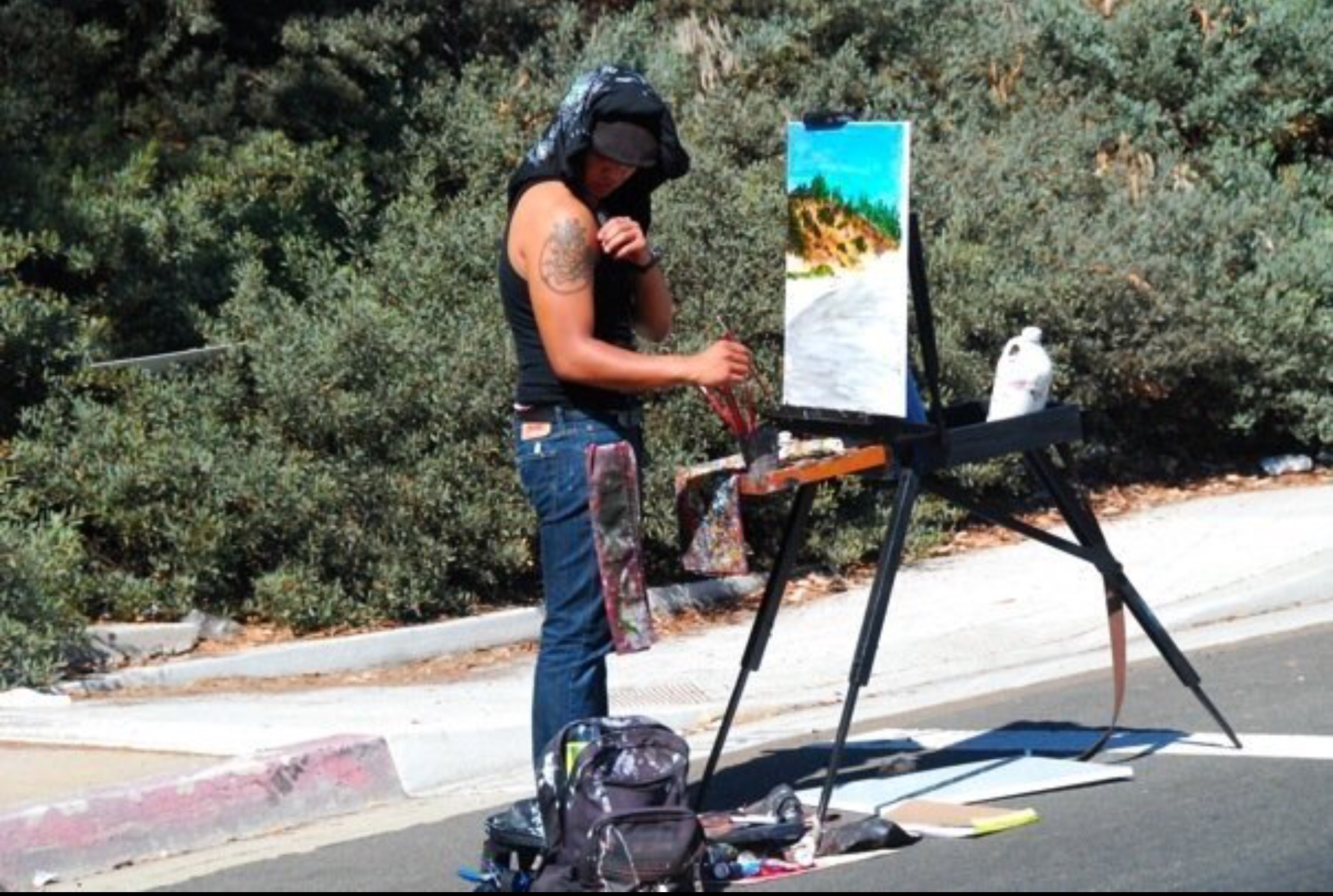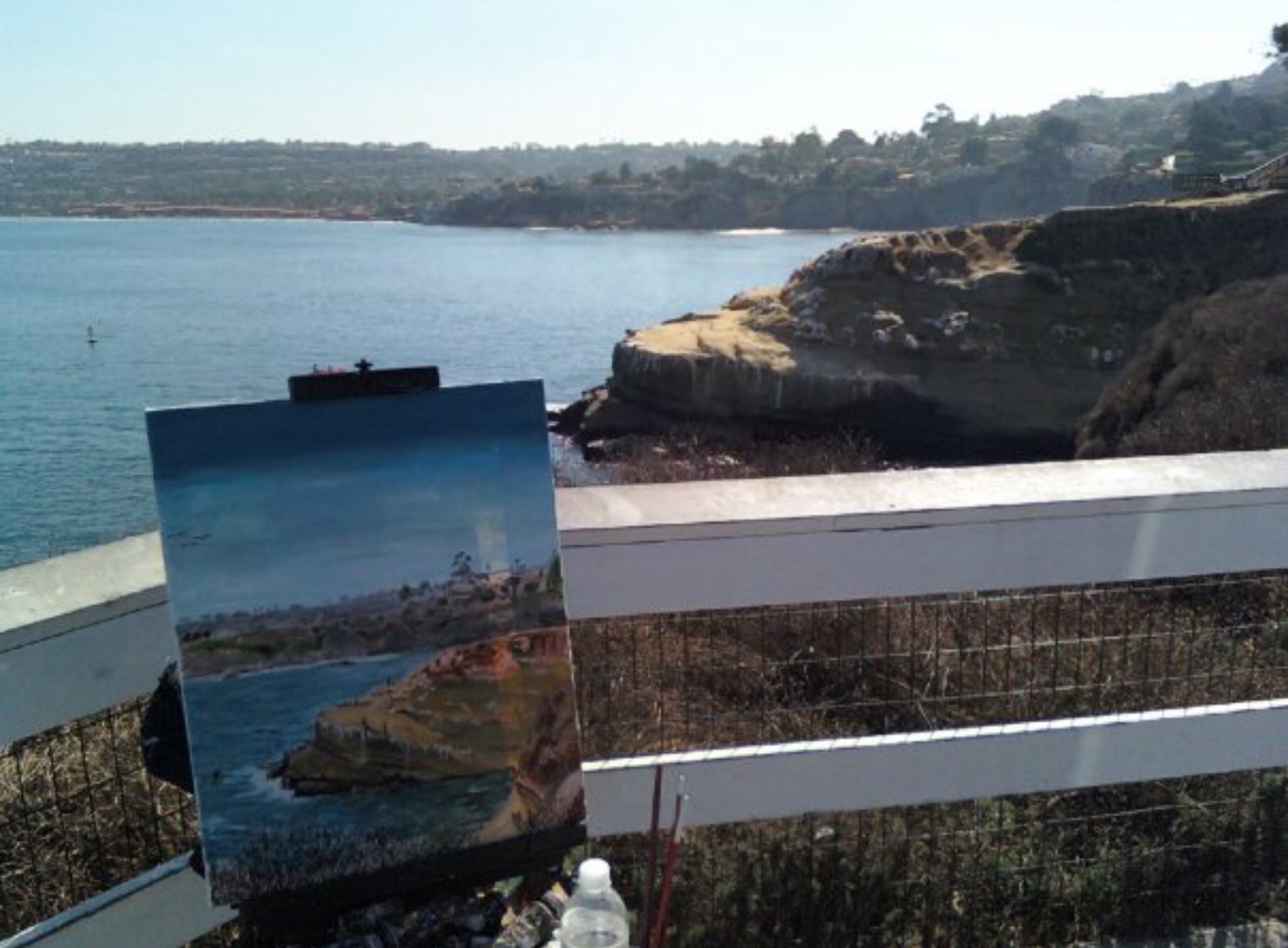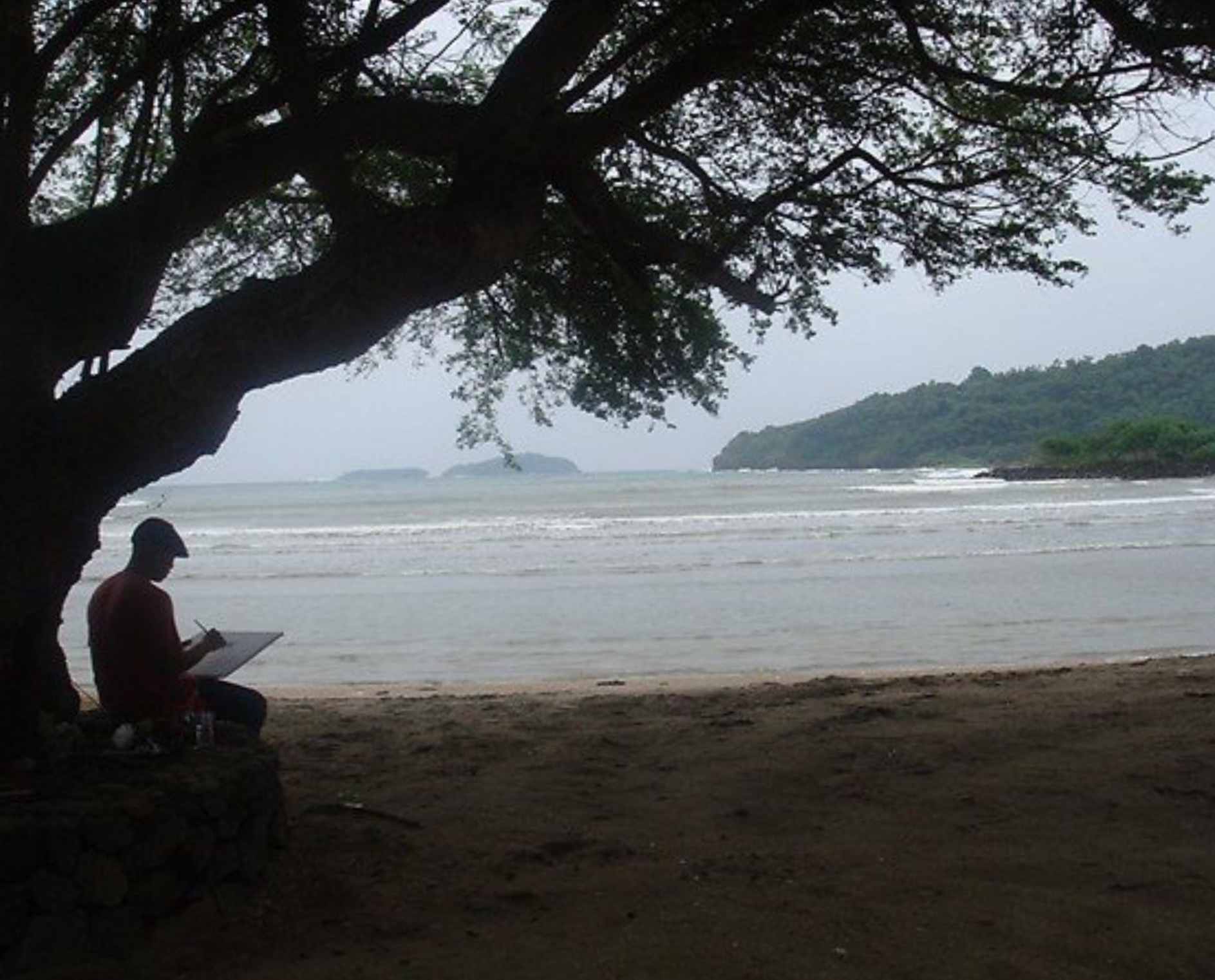 –
–
This one is from Balboa Park in San Diego.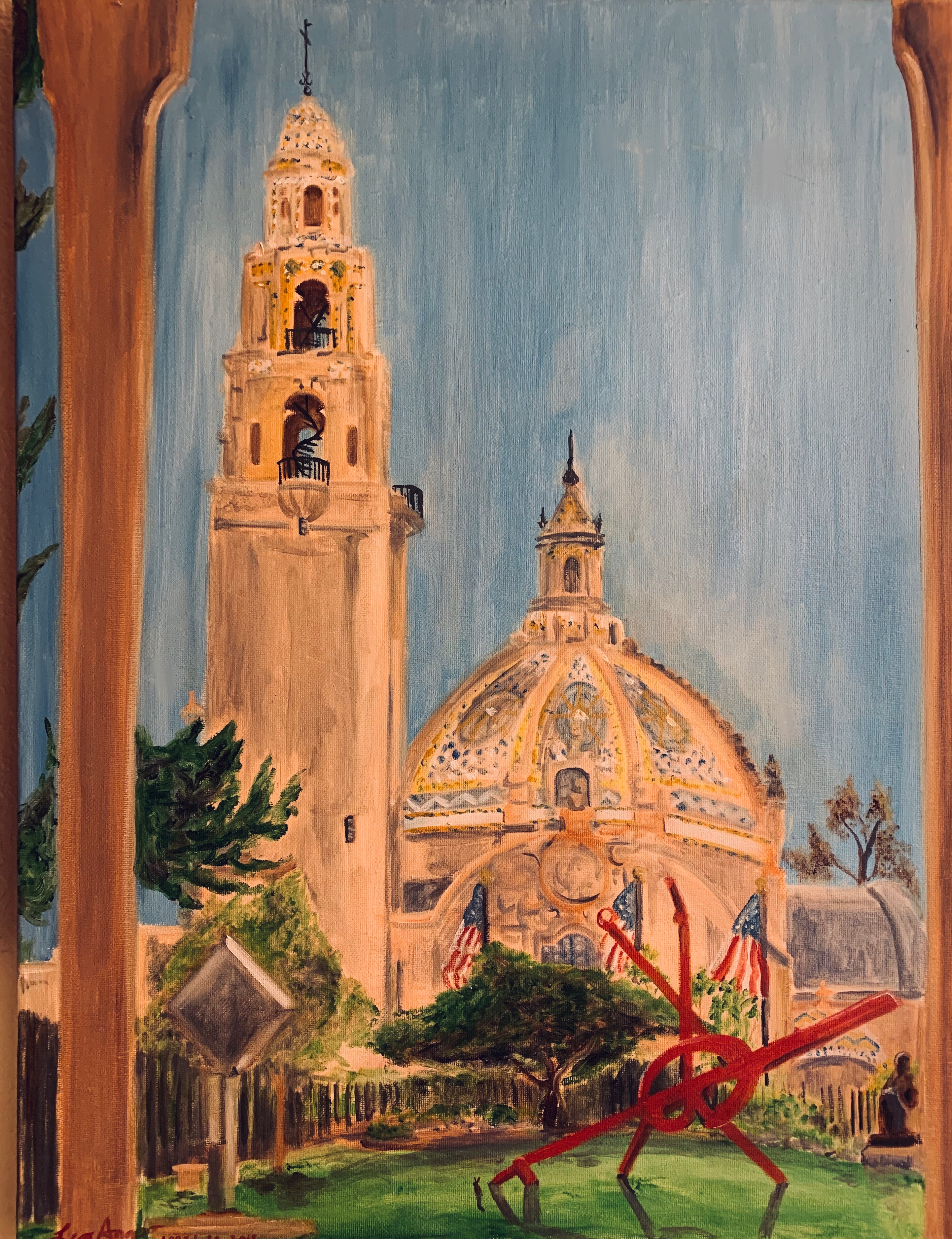 –
–
Sometimes painting is just for fun and requires no concept and just a little understanding of painting wood.  I repainted this plasticky dancing Groot for my brother to make it feel more wood like.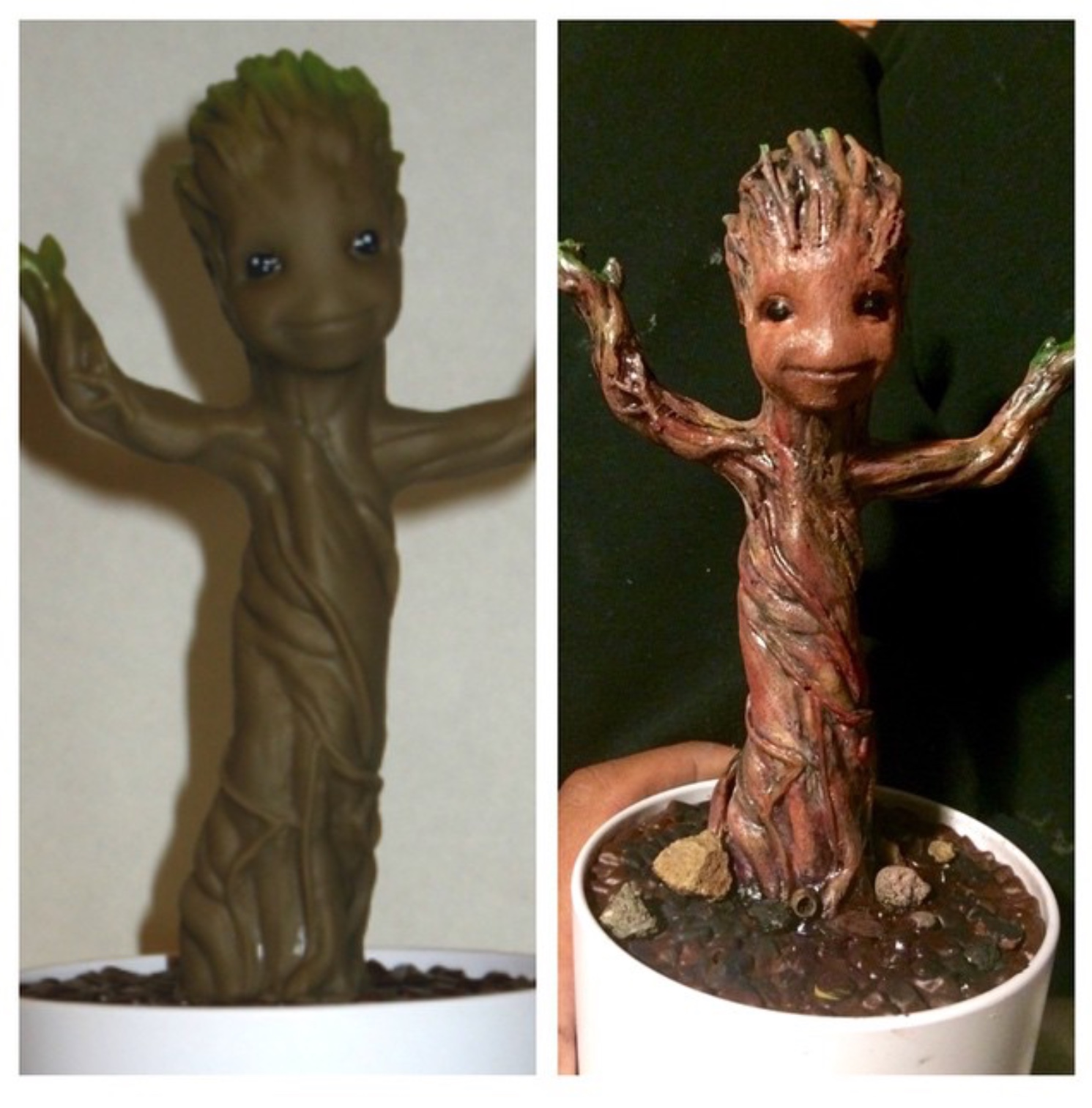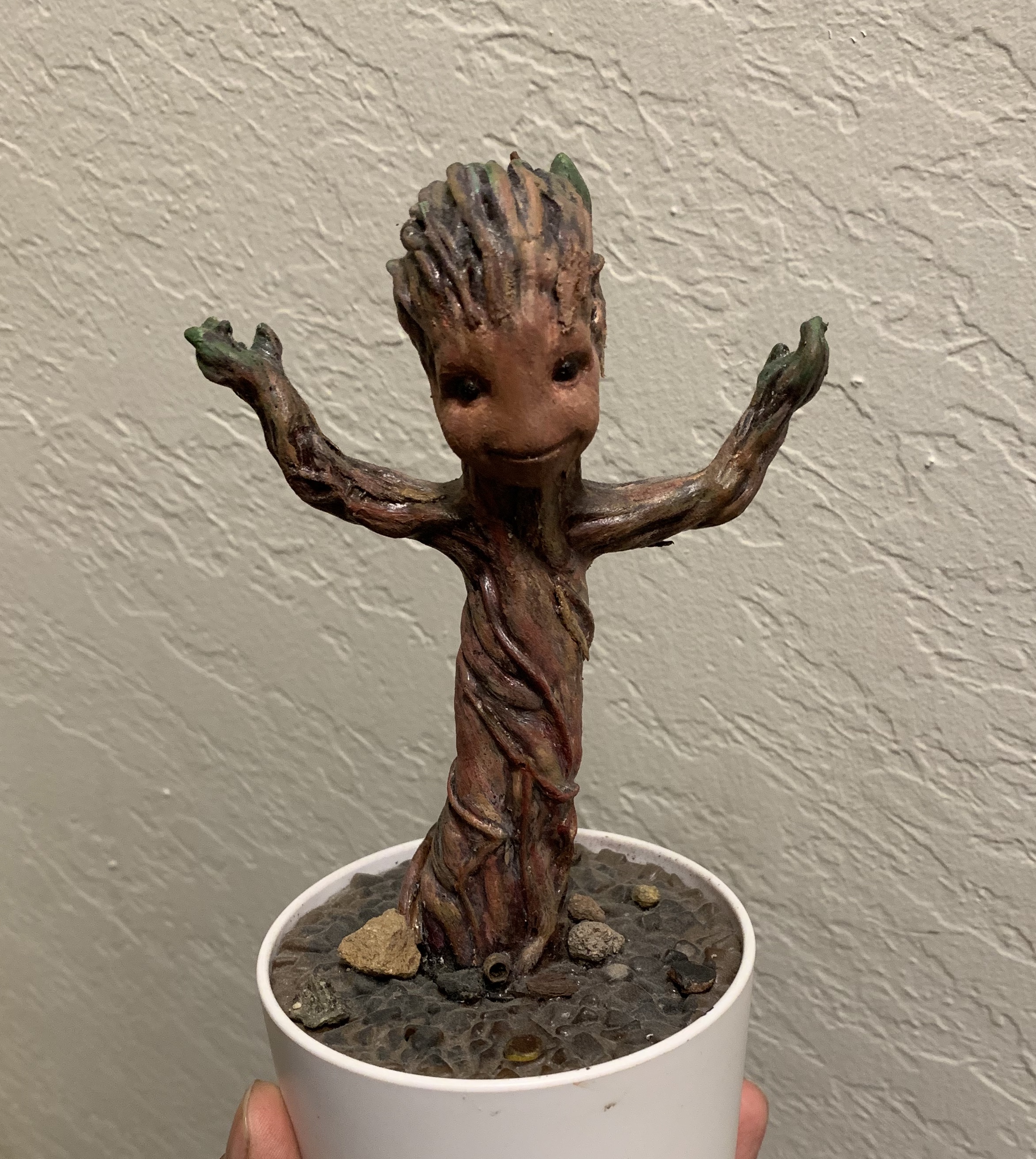 –
–
I repainted an old Tinkerbell cake decoration for my niece.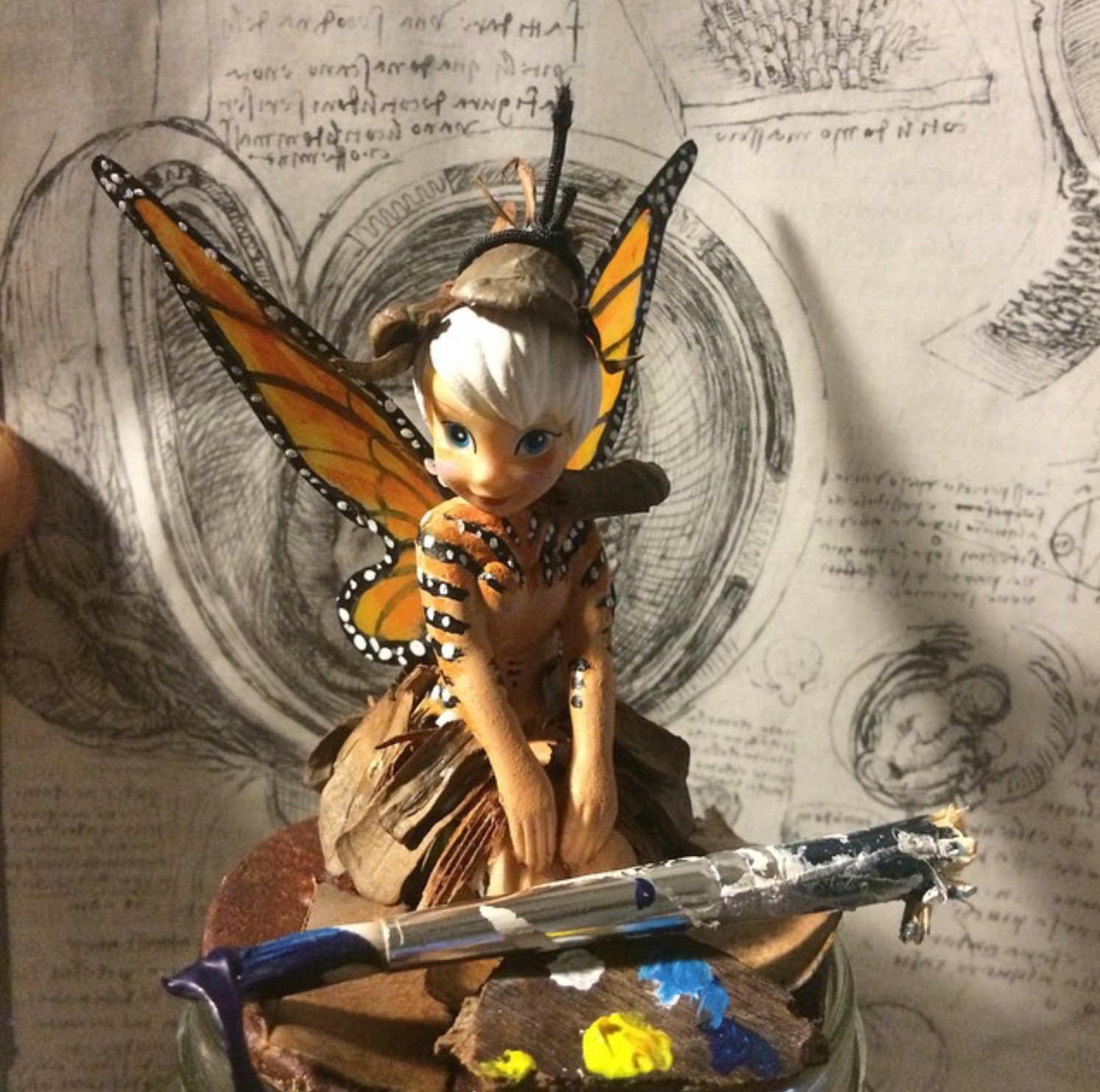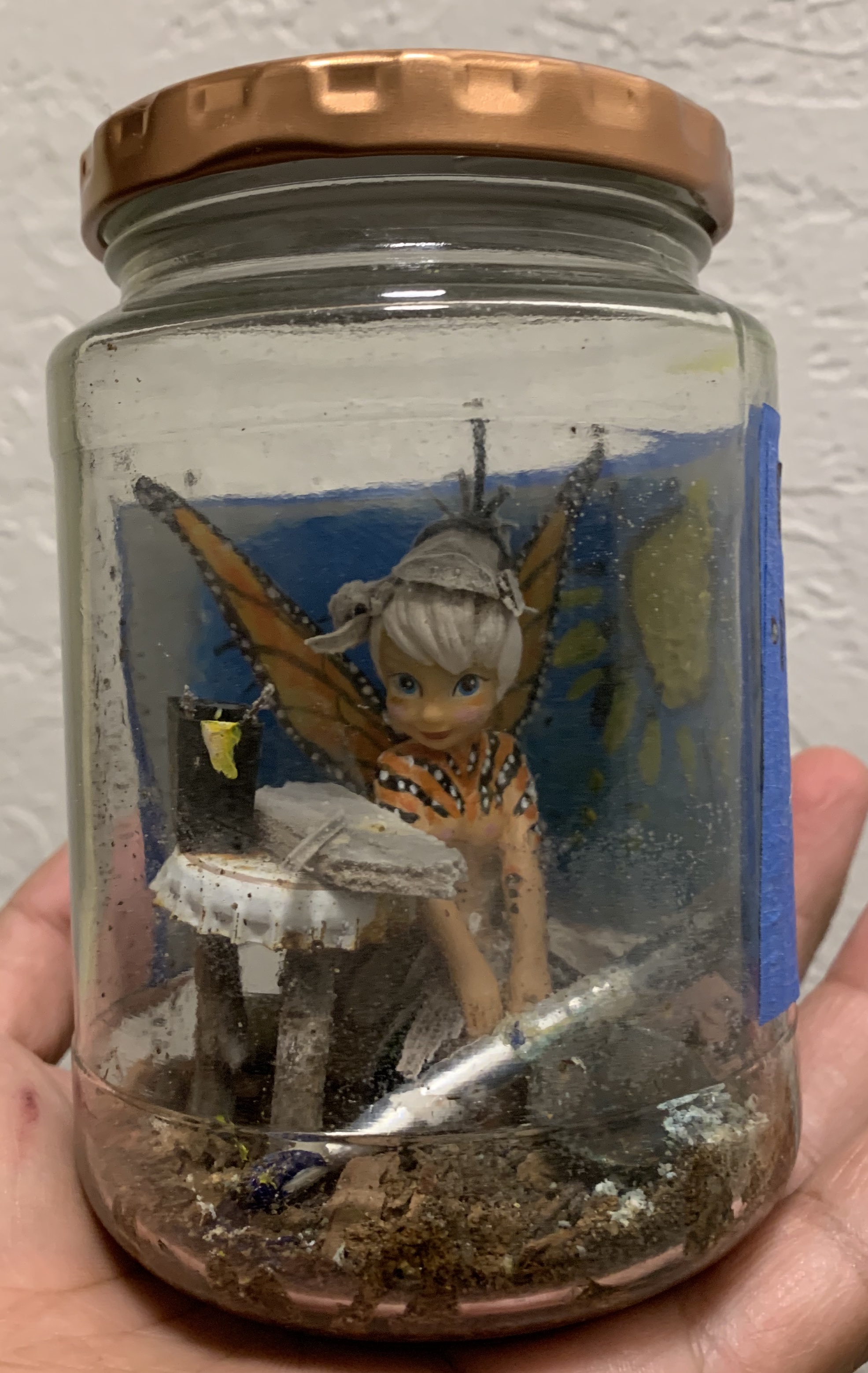 –
–
These next two paintings of mine are abstracted in a way where symbolism and feeling is more important.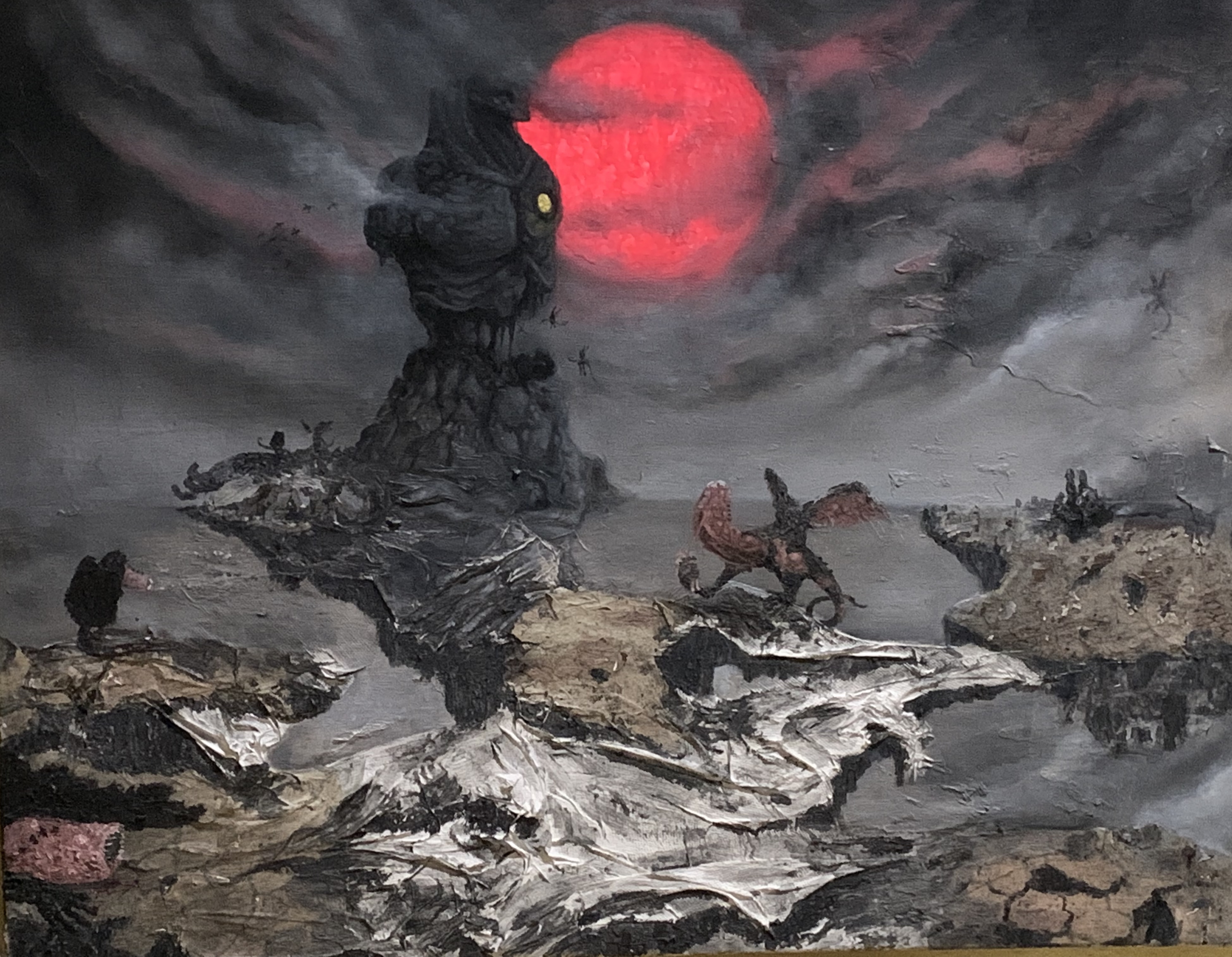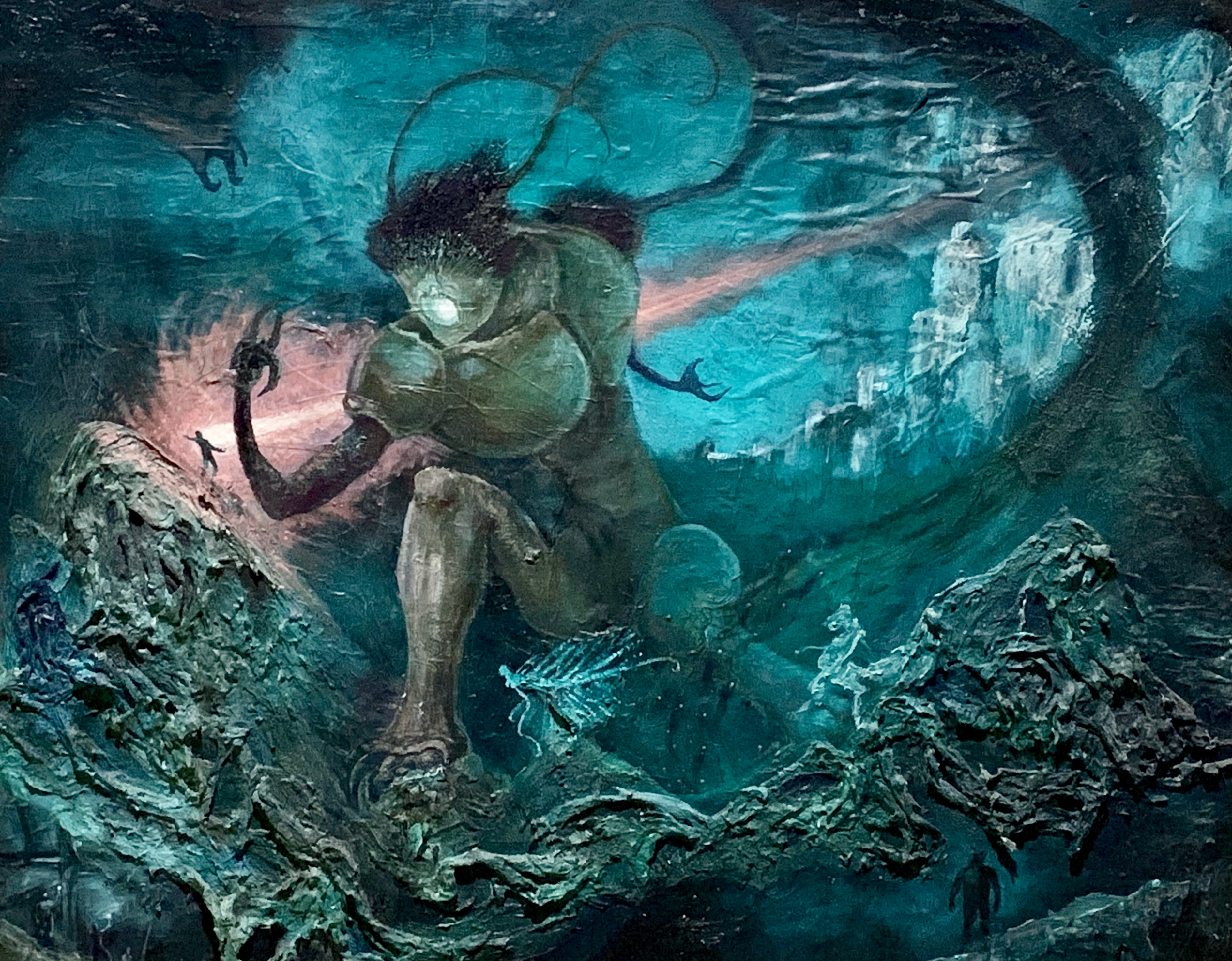 –
–
This is a full digital painting from a concept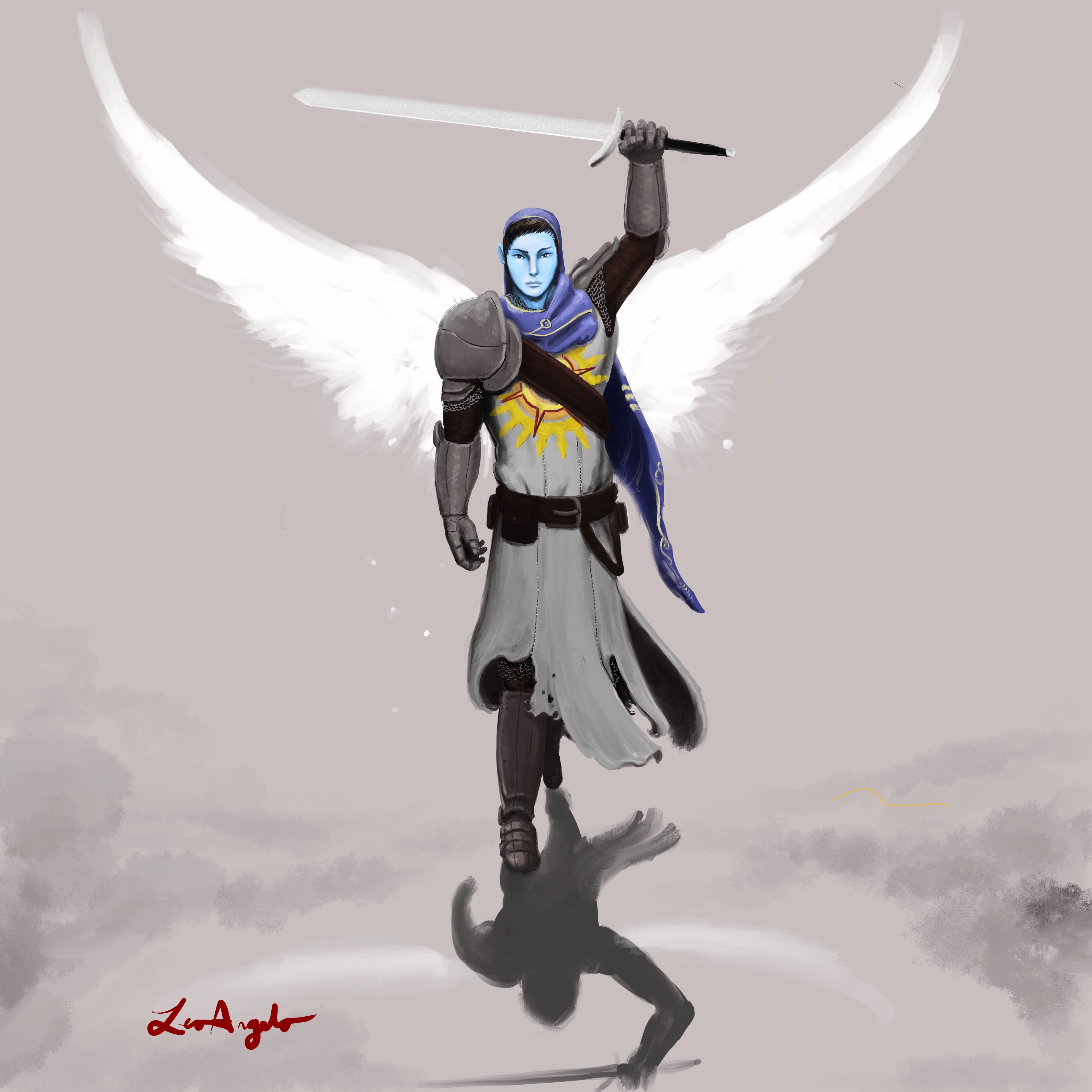 –
–
This is some of my public artworks