These are high quality hardback books!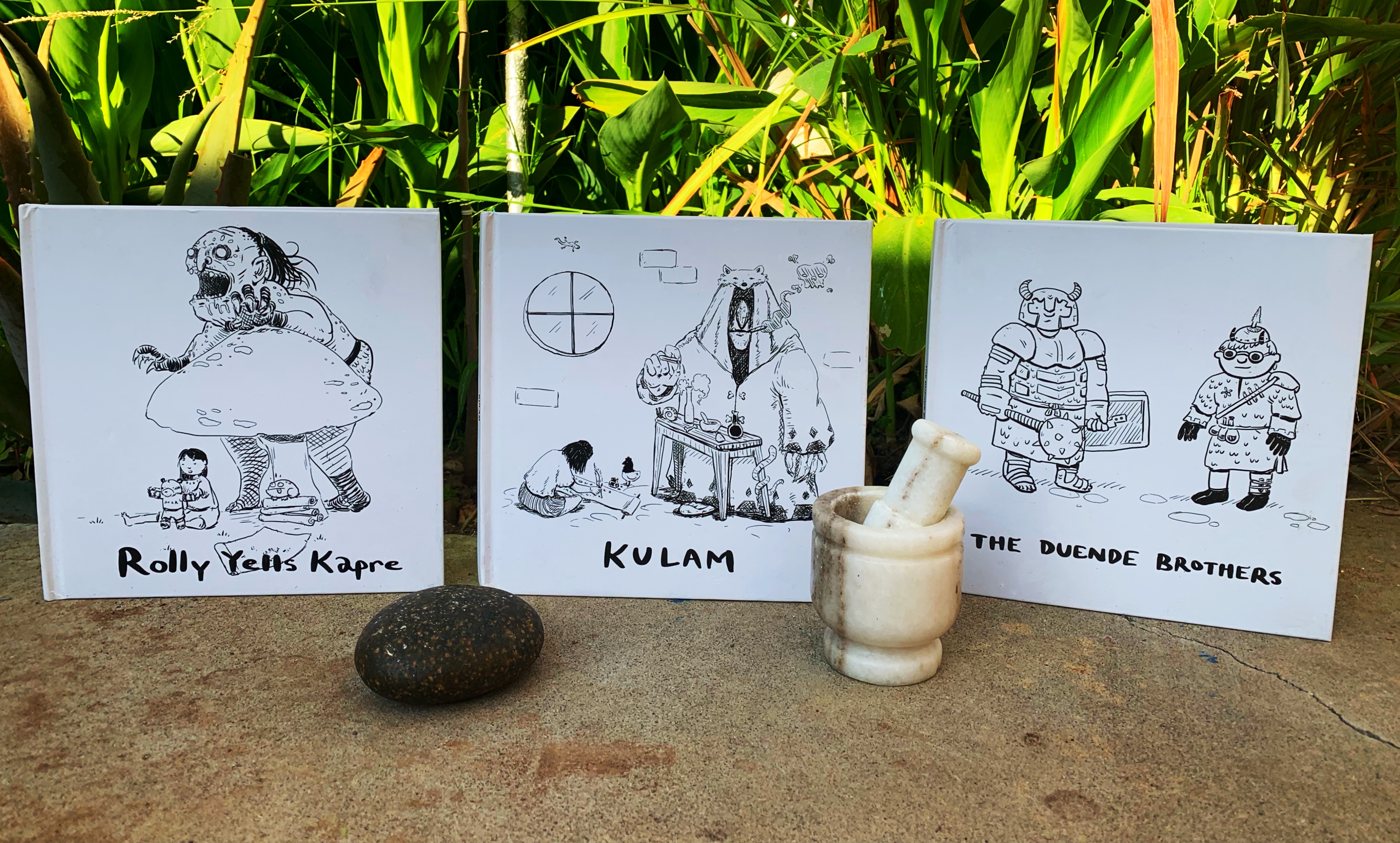 I created children's books made of three stories that I have written and illustrated.  One book is called Rolly Yells Kapre which is kind of a tweak on the boy who cries wolf except with a Duende main character named Rolly.  A  Duende is a kind of jungle elf and a Kapre is a kind of tree ogre.  This one I found was popular with the kids because it's funny.  That is my little cousin Juju down below with the book.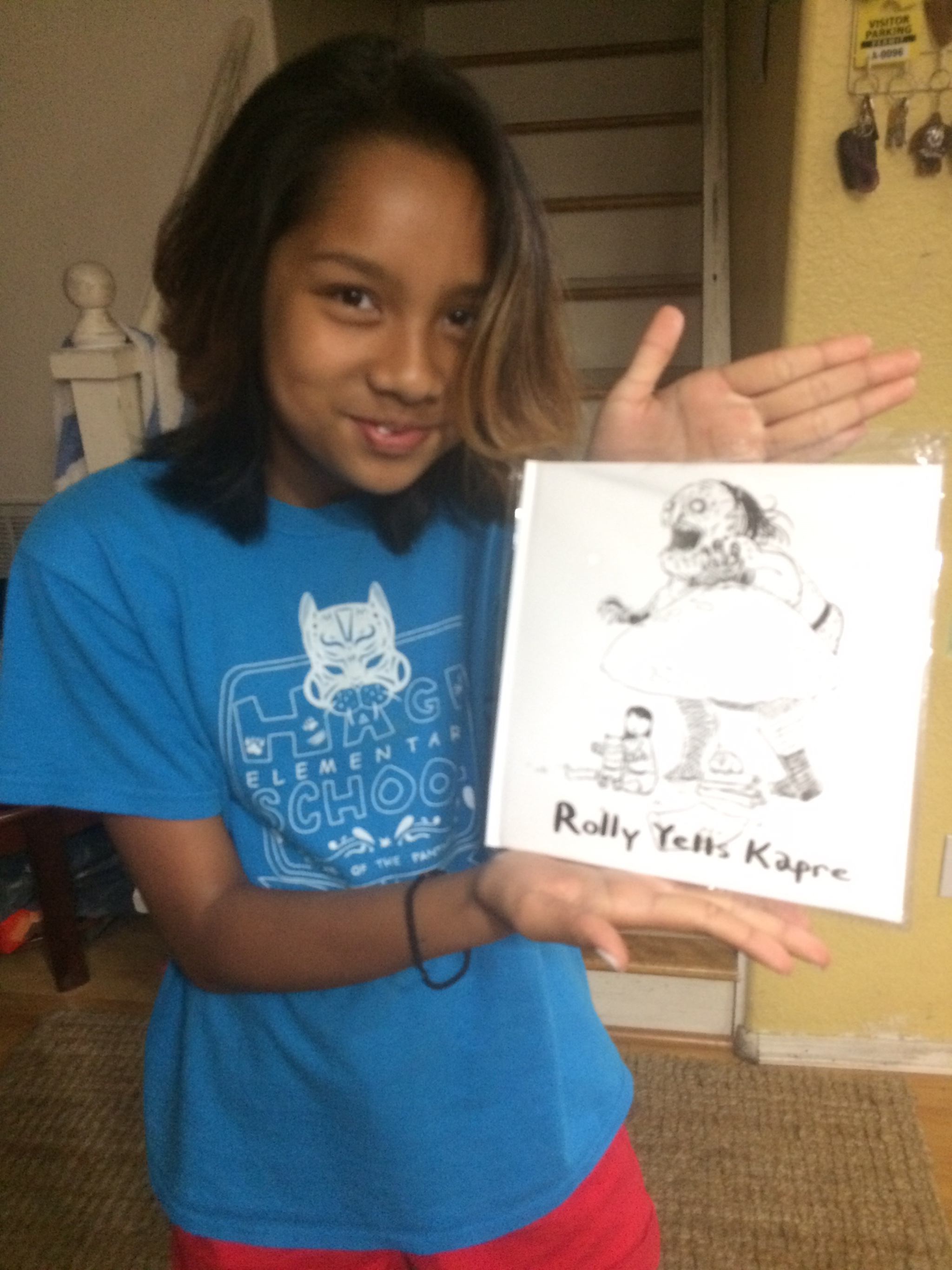 Here's a link to a preview of Rolly Yells Kapre:
So you know what you're buying *wink wink* ?
–
–
I used to work as an after school counselor and Nina was one of my kids from before.  She found me online and was the first to buy my books (the whole set!) which was very encouraging and all the way from Texas too y'all .?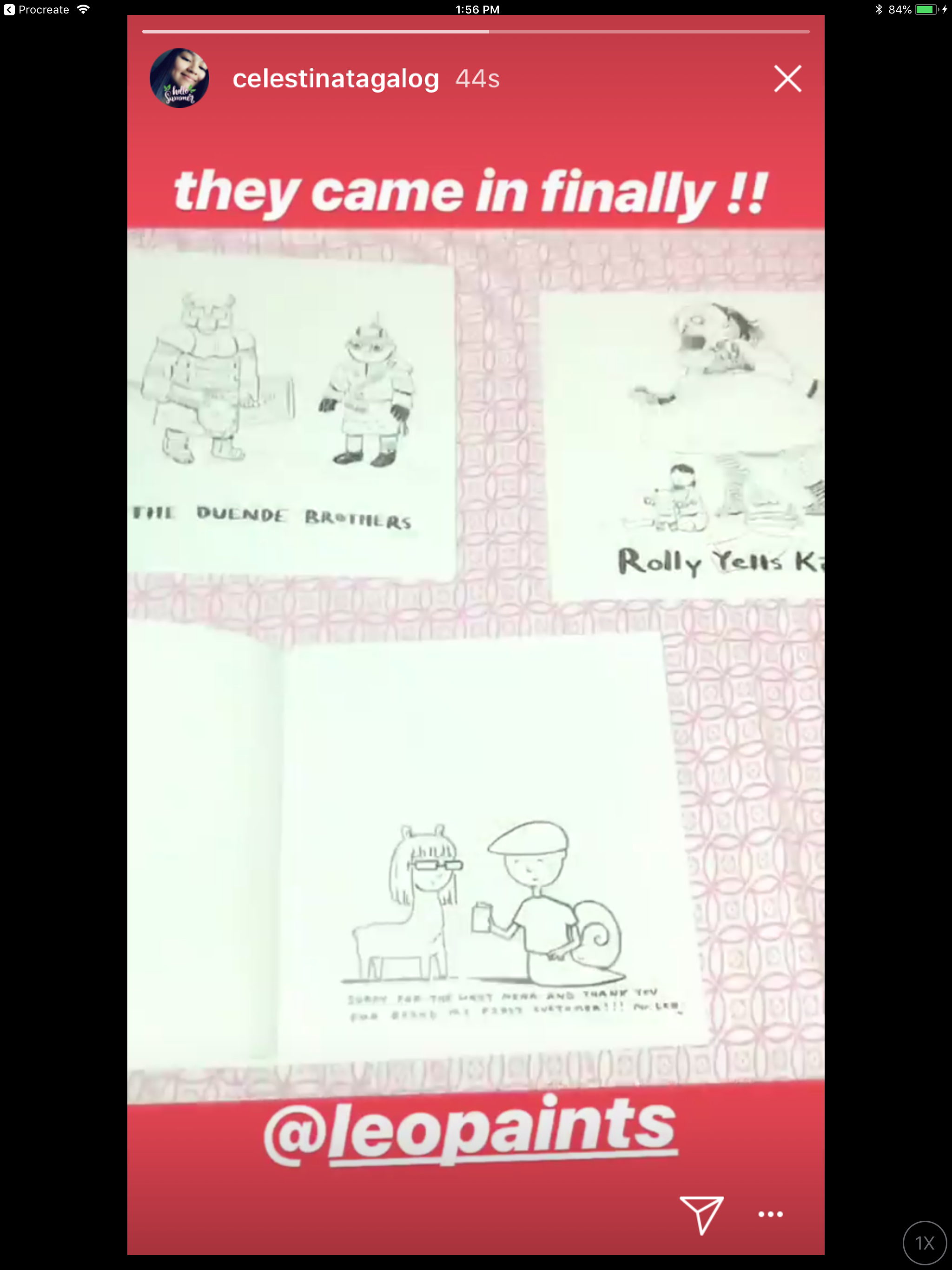 –
–
I've been testing out my books to see the responses it would get from strangers.  The Kulam book which is about a young priestess who finds her own way is meant to be an inspiring one.  I think this one did really well too with some because we all kind of share a story of coming from a place that isn't quite perfect for us and that courage to find purpose and a better life is a very human story.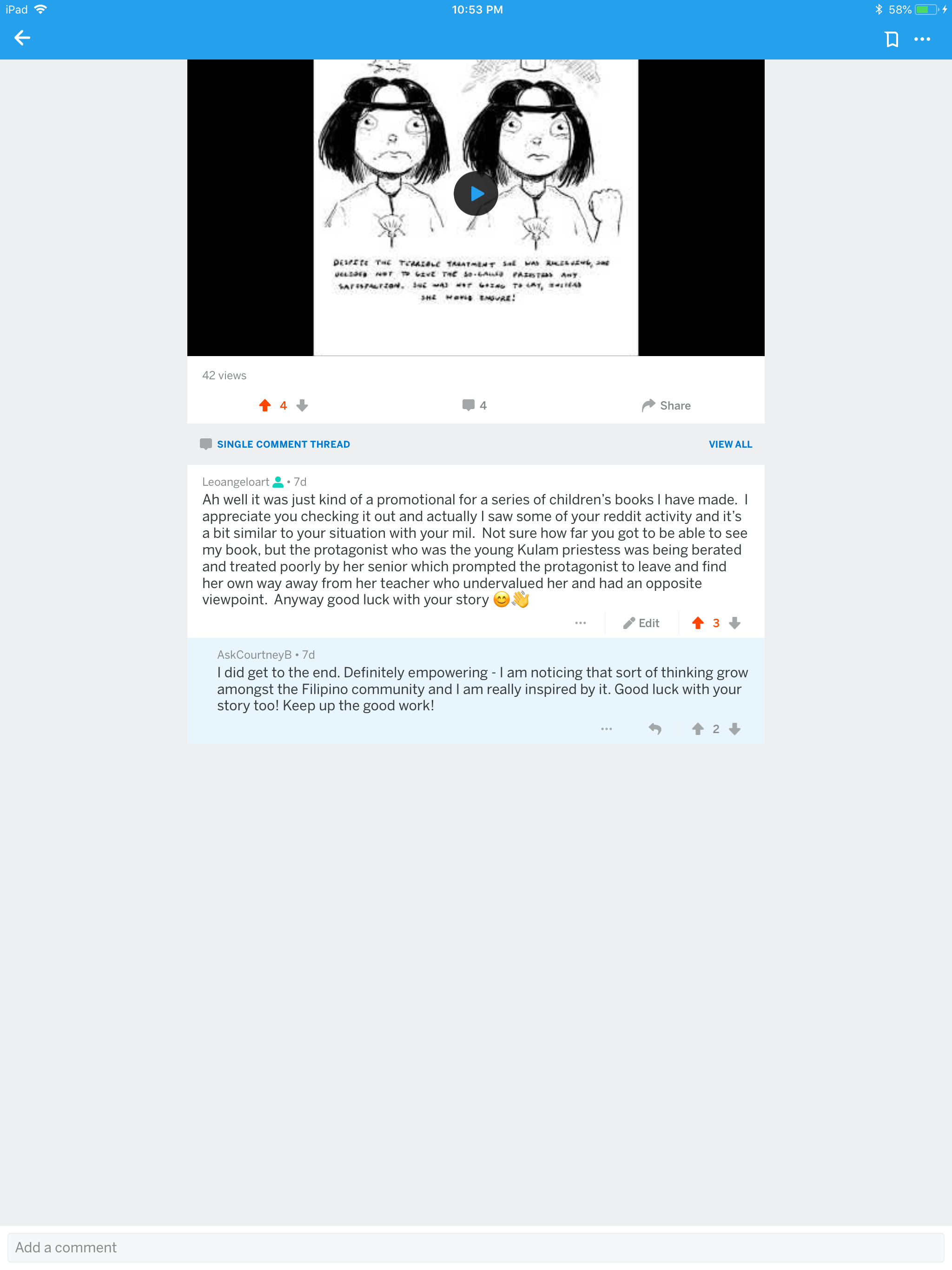 Here's a link to a preview of Kulam:
Kulam is a type of magic using earth, fire and spices.
–
–
The Duende Brothers is a little more violent (jk), but I think teamwork as an underlying moral makes up for it.  I didn't make a video for this one, however here are some of my favorite pages.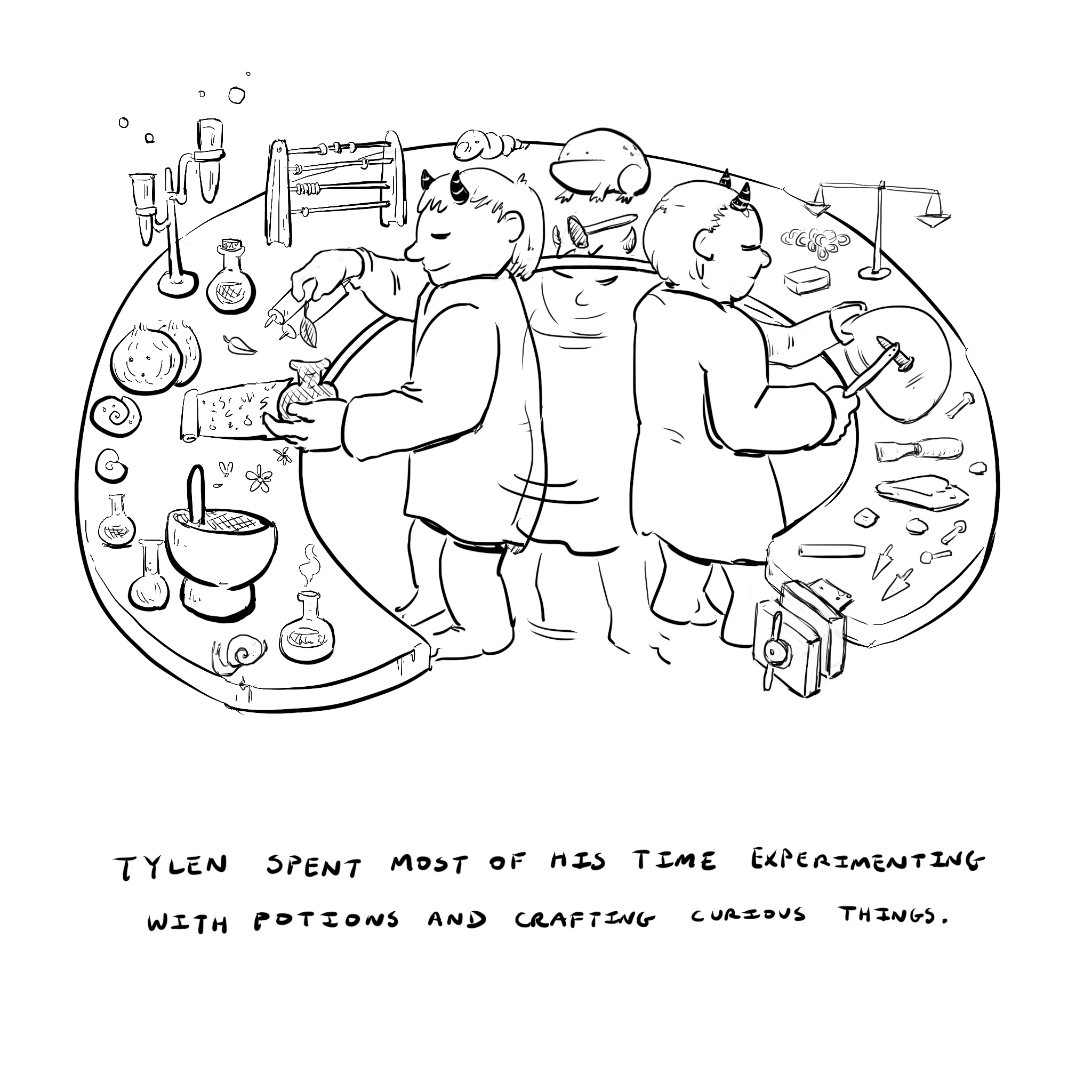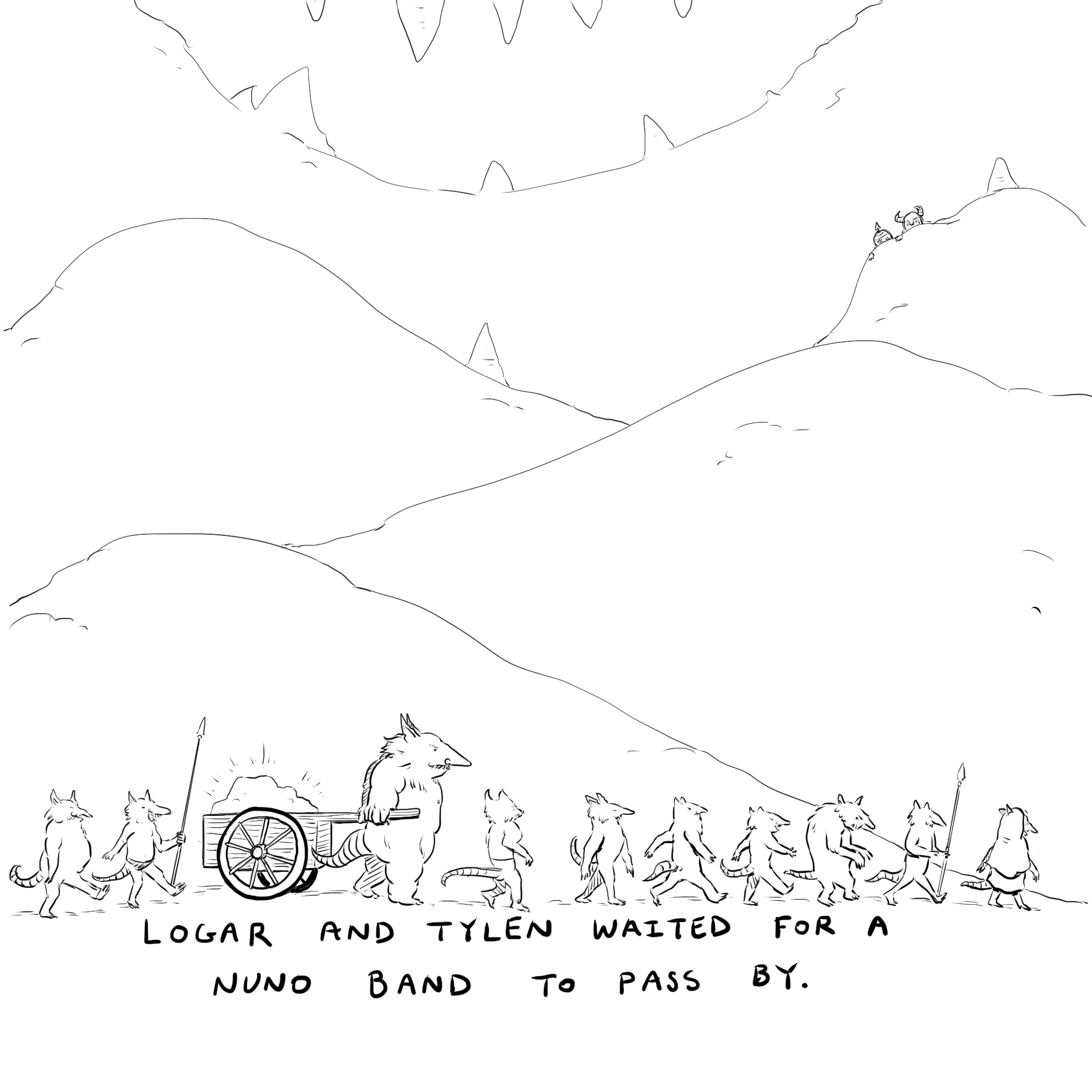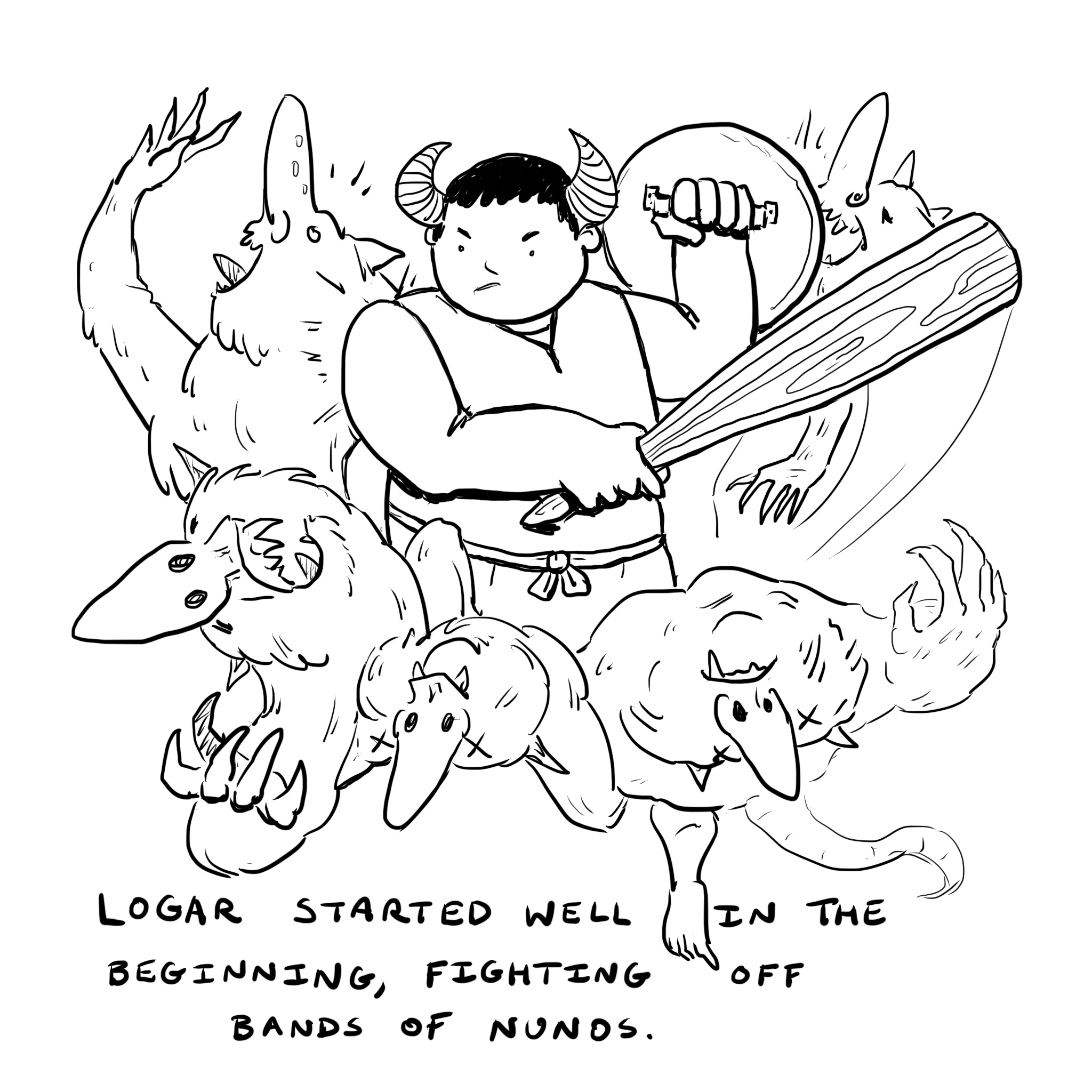 Oh btw the Nuno are greedy, lying, and mischievous creatures who prey on travelers by ambushing them and stealing their stuff.
–
–
This book was inspired by board games (D&Desque) and/with my little cousins.  Early on they used to play their characters in a way where they rush in a dungeon alone and perish.  Here are my not so little cousins holding the Duende Brothers book.
–
–
I have plans to have my books circulating in the library system and have already been working on it in Des Moines.  I am connected to some of the many elementary school principals back home and I will be doing that for the libraries the next time I am in town.  I hope a young reader will pull up one of my books and become radically inspired ✨? (just like it was for me)
–
–
Here's a video of us getting the first package of books.
–
–
My cool brother and my lovely mom are supportive of me and I feel quite lucky and thankful to them, but back to business if you know them and were to ask them about the children's books you can buy it directly from them to make things easier.  Thanks a lot to anyone who supports my project and if you don't have children yourselves maybe you have little cousins or nephews or nieces that may enjoy one of my books.
–
–
Special thanks to Alekhya who pushes me all the time ❤
Also my buff dad who carried my heavy books home >.<
And anyone who has bought a book and took a look at them ?
And and and special thanks to anyone who has given them a review.
–
–
While Supplies Last ✨?
BUY BOOKS HERE
(Once you purchase a book I will ship it, which should only take 3-5 business days, but if you're in Mira Mesa we can schedule a time so I can drop it off to you.  ?
–
–
A little update:
People are starting to buy my books 🙂
Nov 16-Mason Elementary and Ericson Elementary accepted my books in their library.  The new Salk Elementary as well because Lore (great name for a librarian) who is the head librarian at Ericsson is also the head at Salk ?
Nov 26-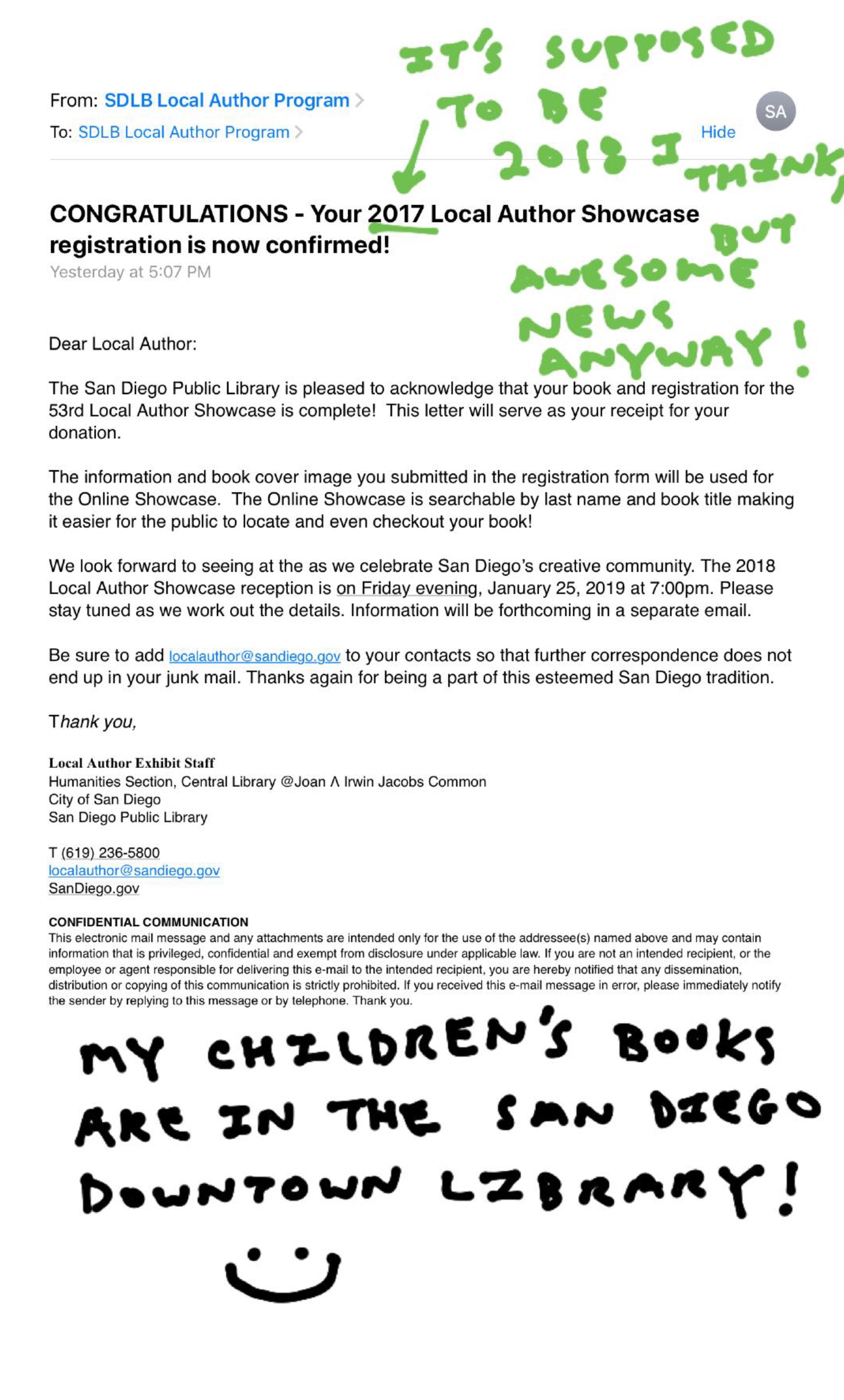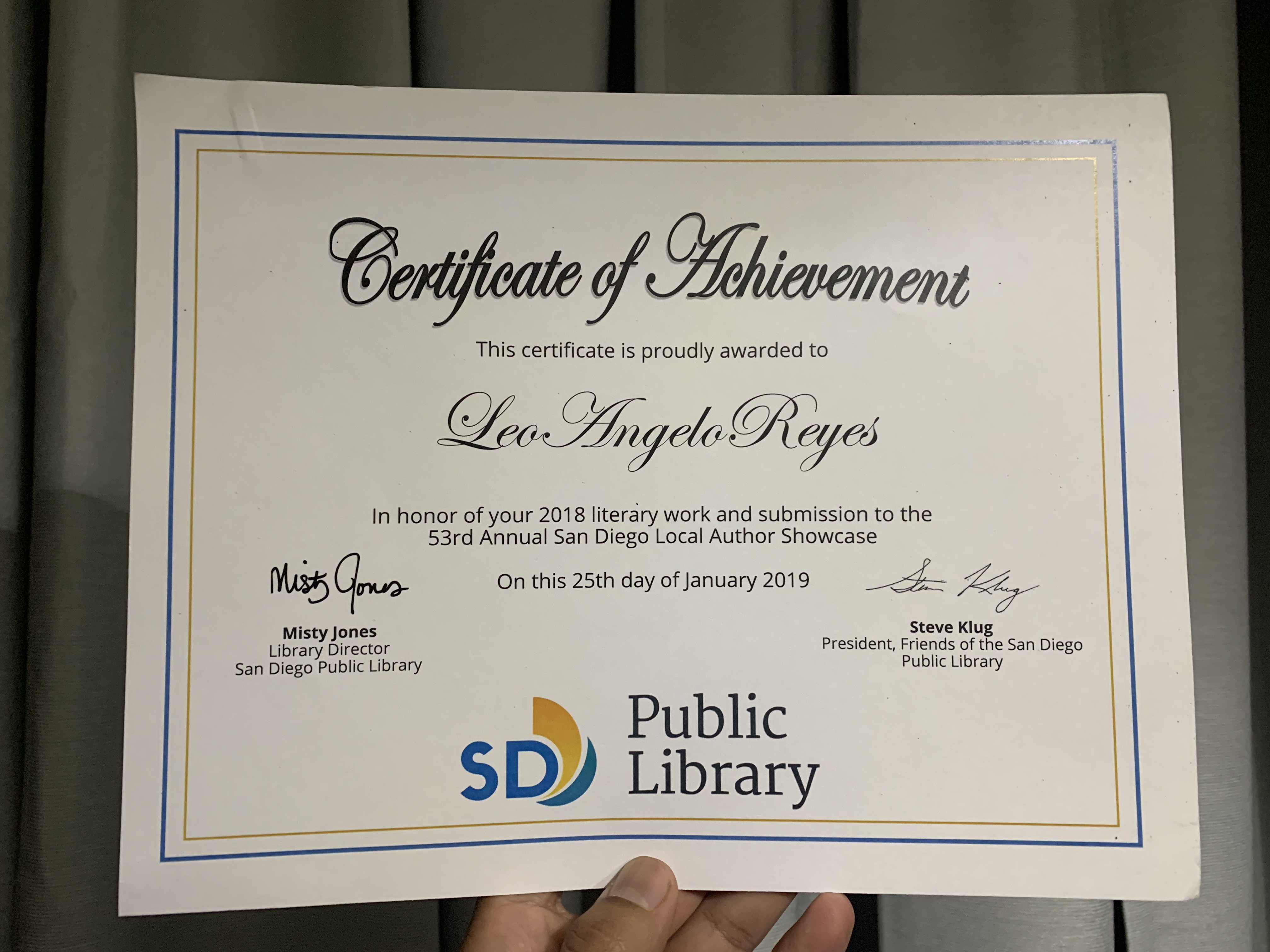 I'm thankful to all of the nice folks that have bought my books so far. ?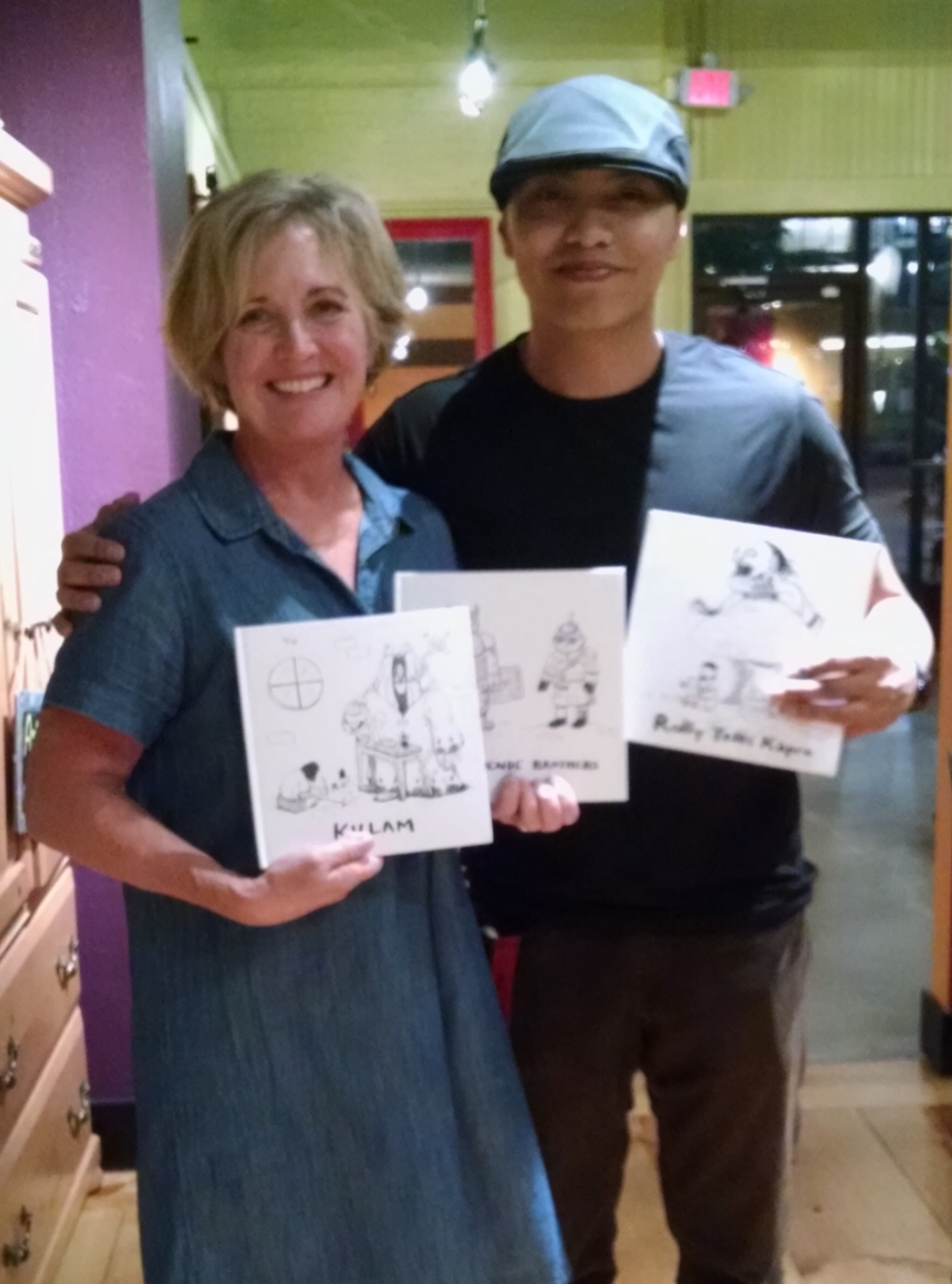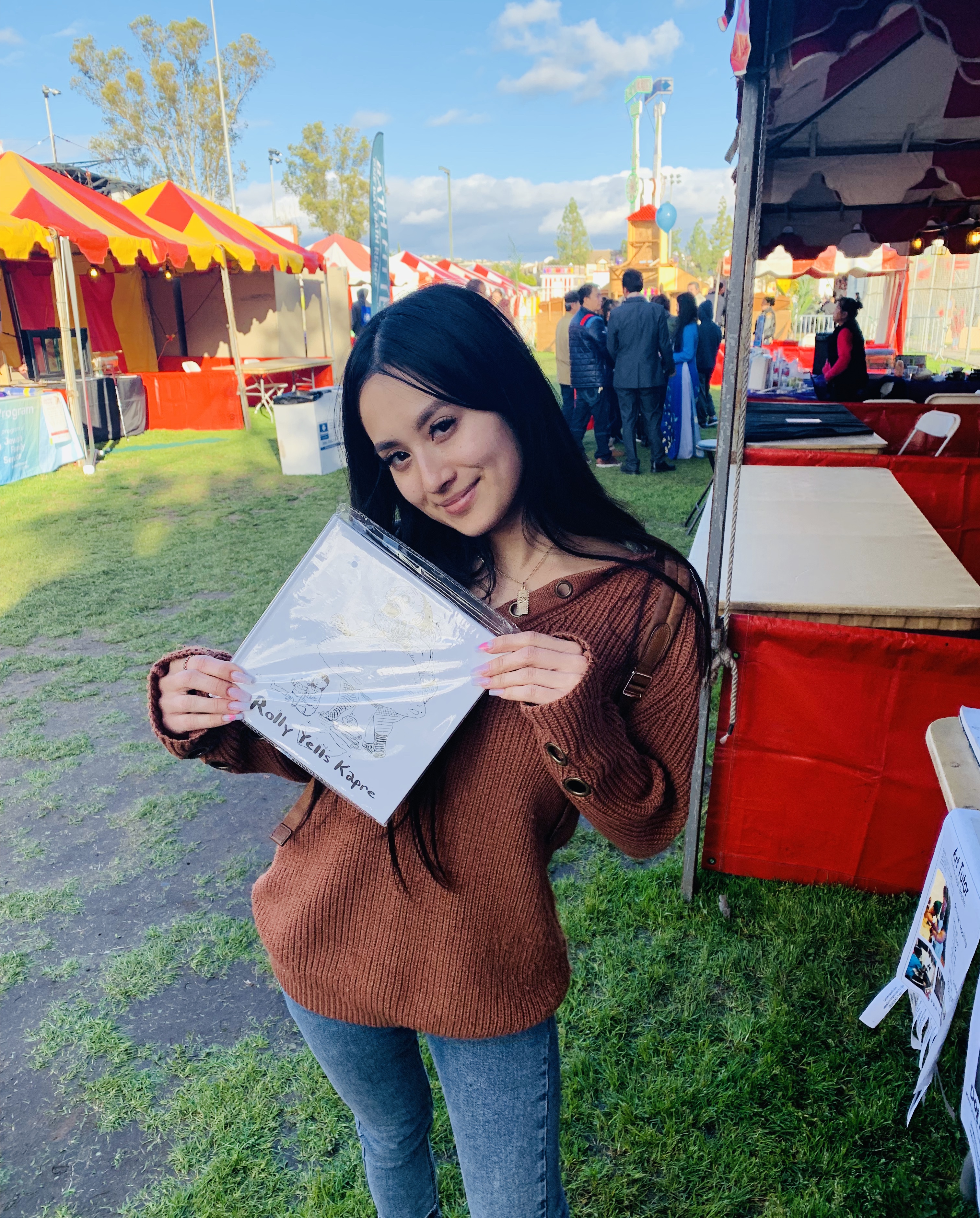 During the Tet Festival I was able to have a booth next to the Mira Mesa Town Council where I sold my books thanks to the Town Council and Ted!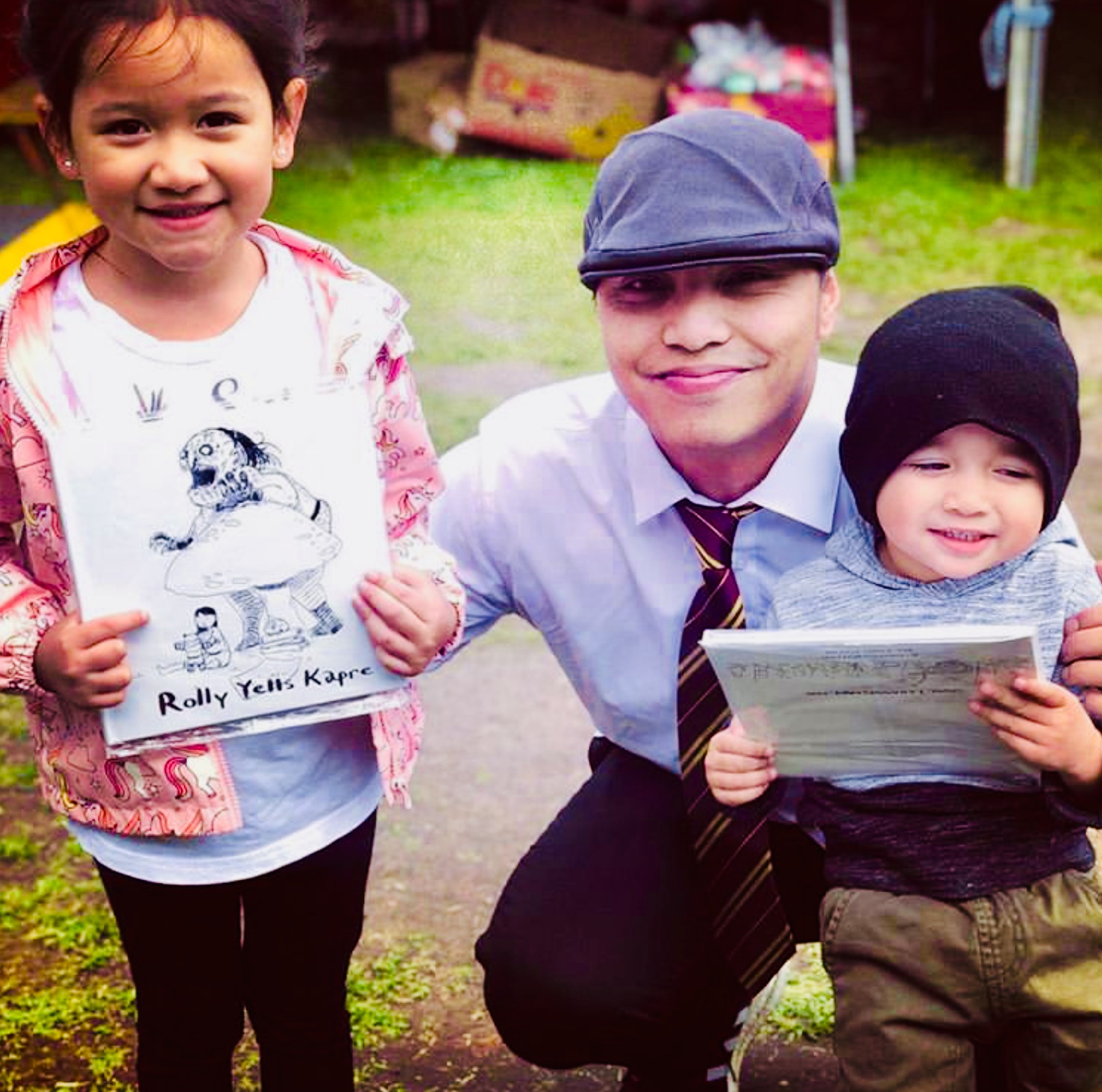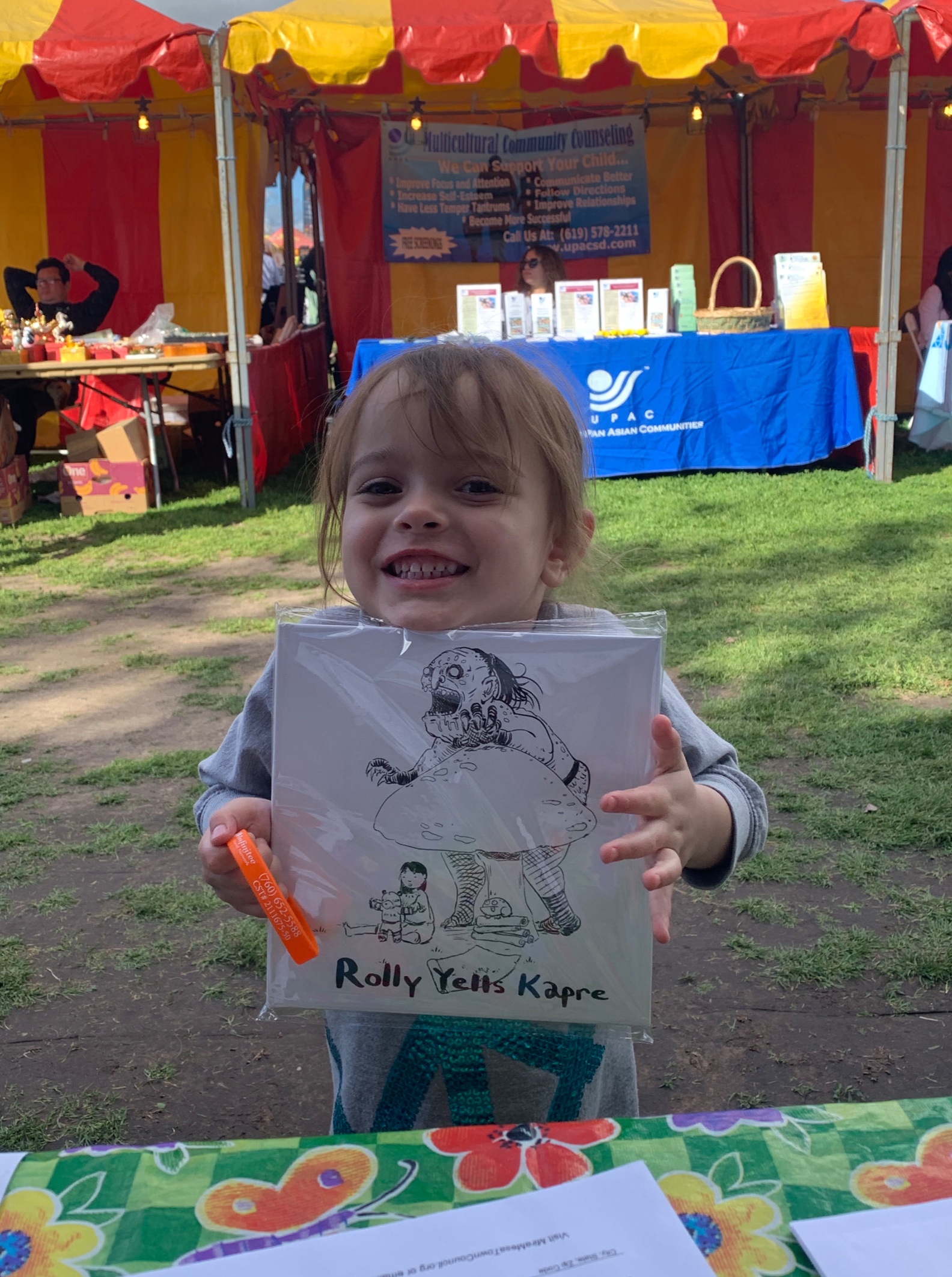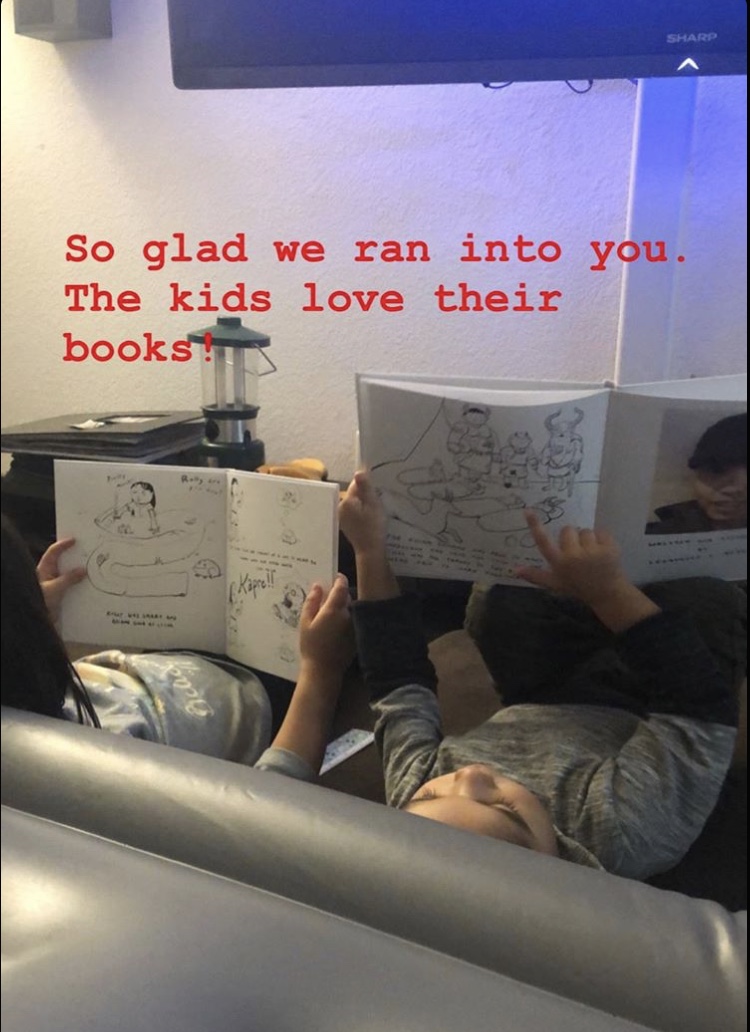 I sold my books at the Mira Mesa Crafts Fair 🙂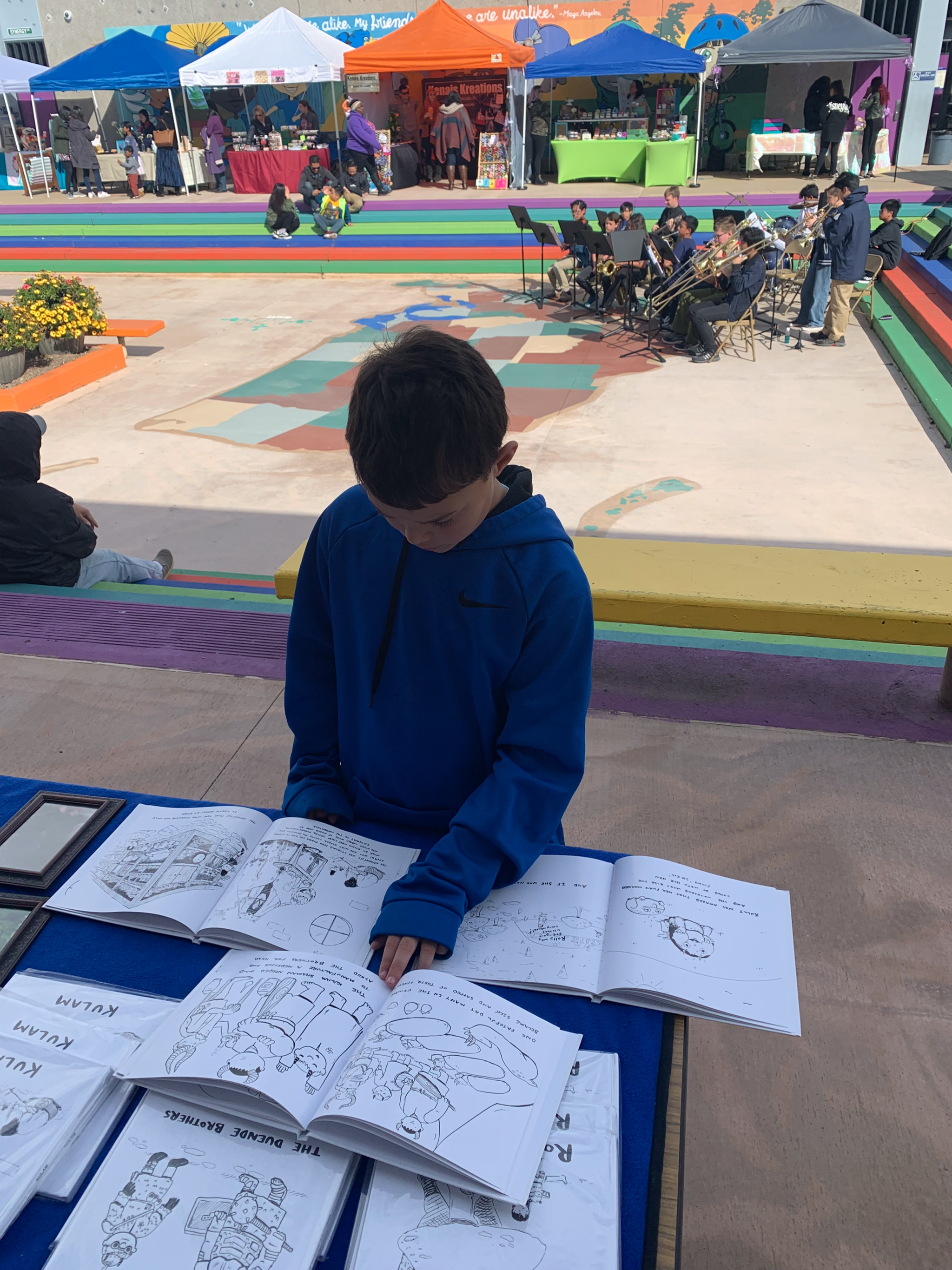 The principal of Hickman gave me a special shoutout about my community involvement and bought my books!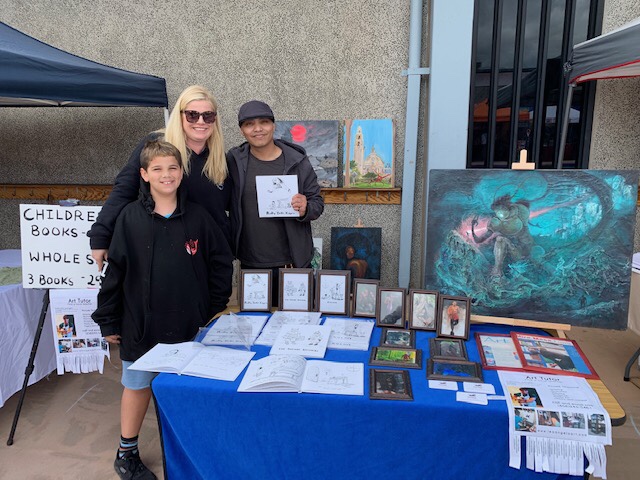 More news soon