This is my student Jega's first time painting with oil paint.  In this class I taught her a handful of useful techniques as she painted.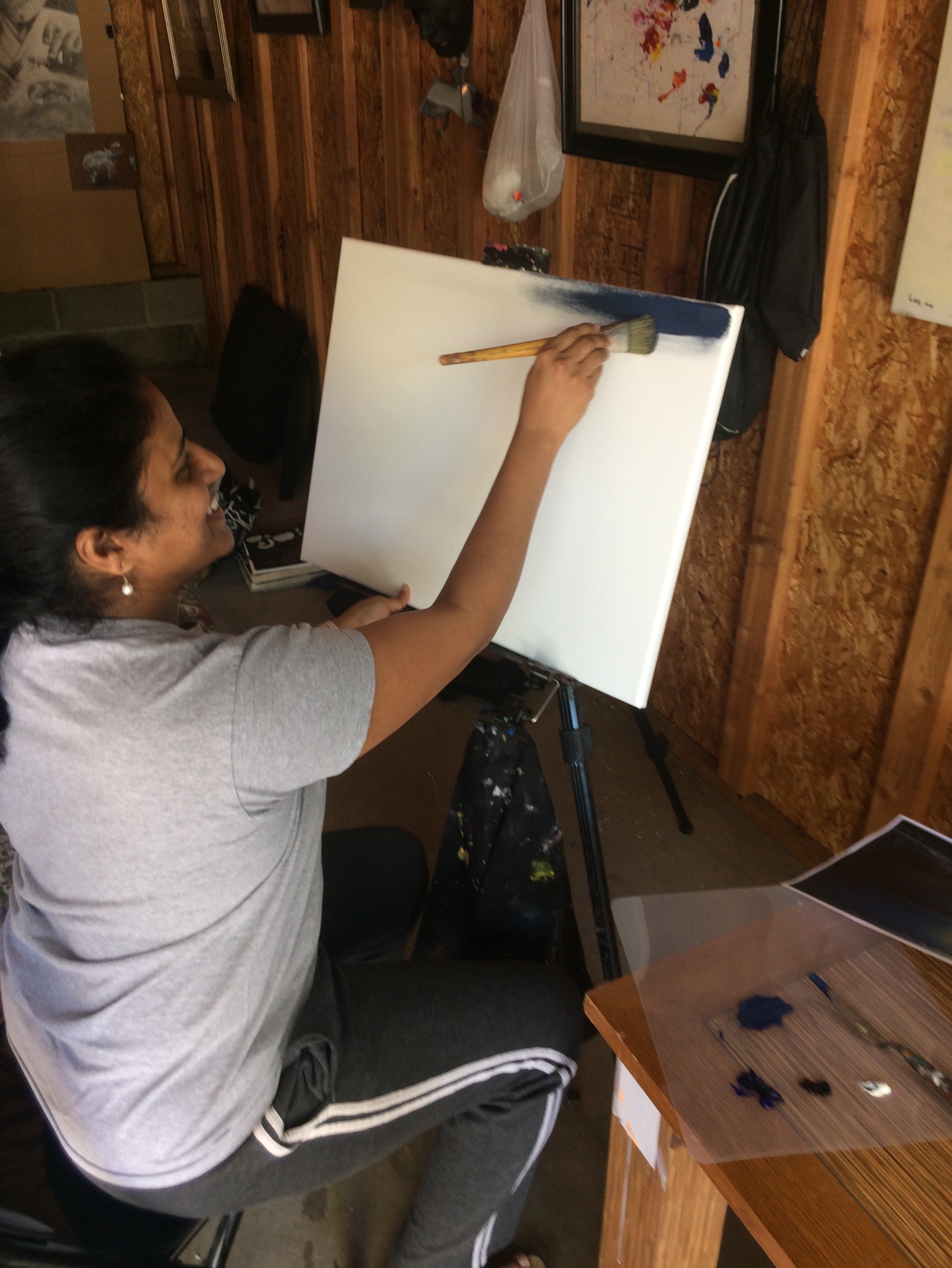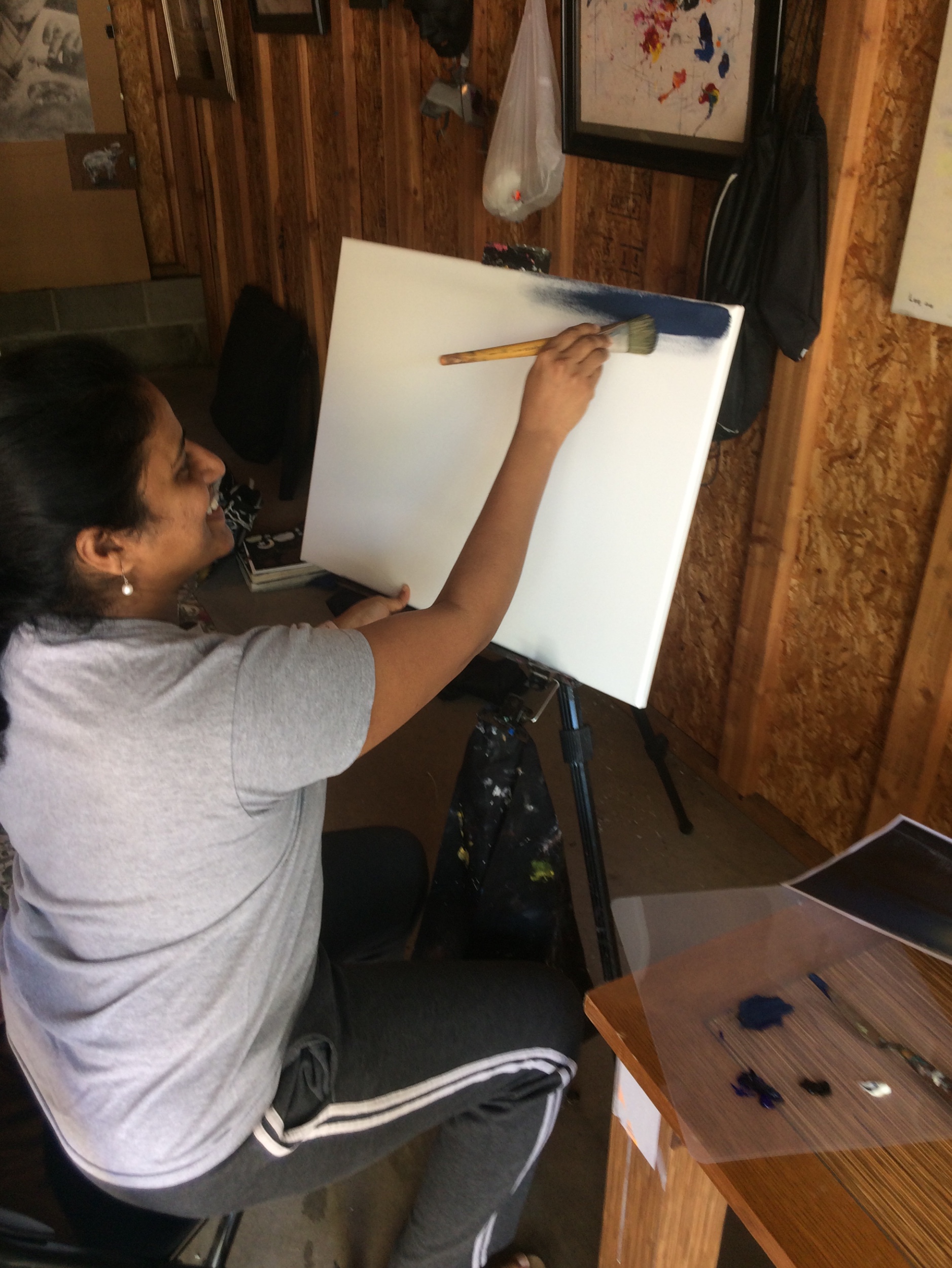 I showed her which brushes are good for certain jobs.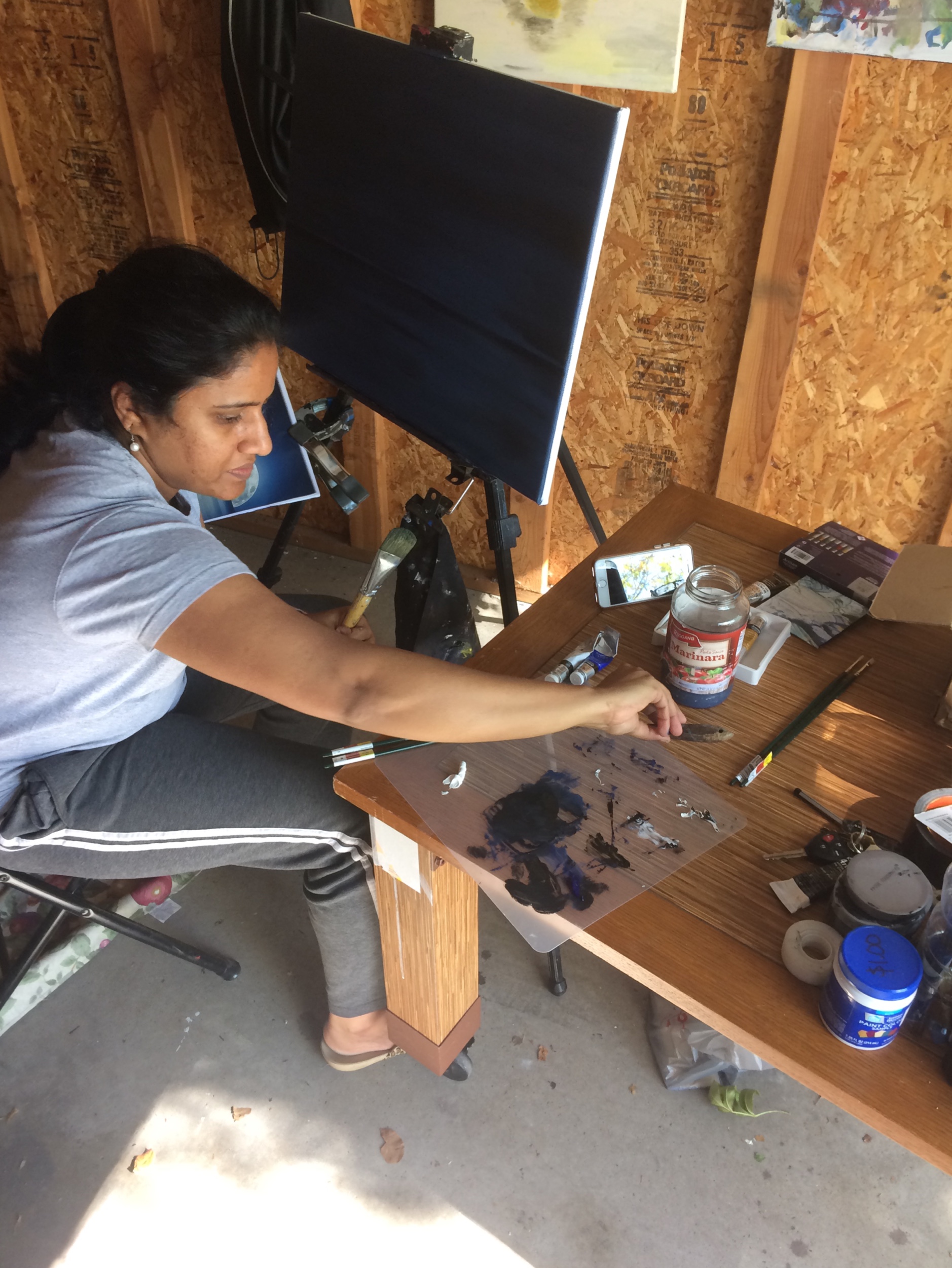 I taught her how to mix paint.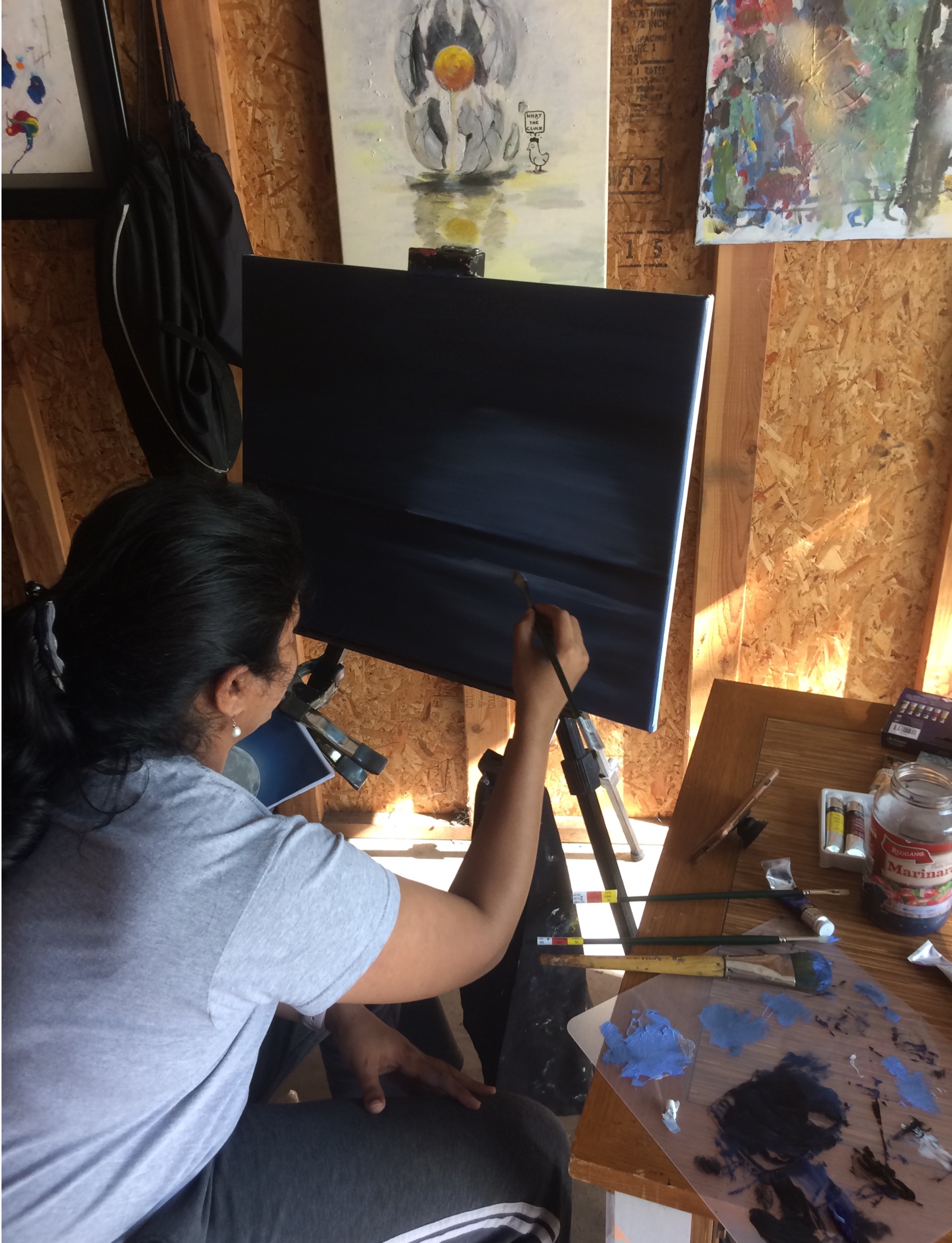 Jega learned from me how to dry brush and control her edges.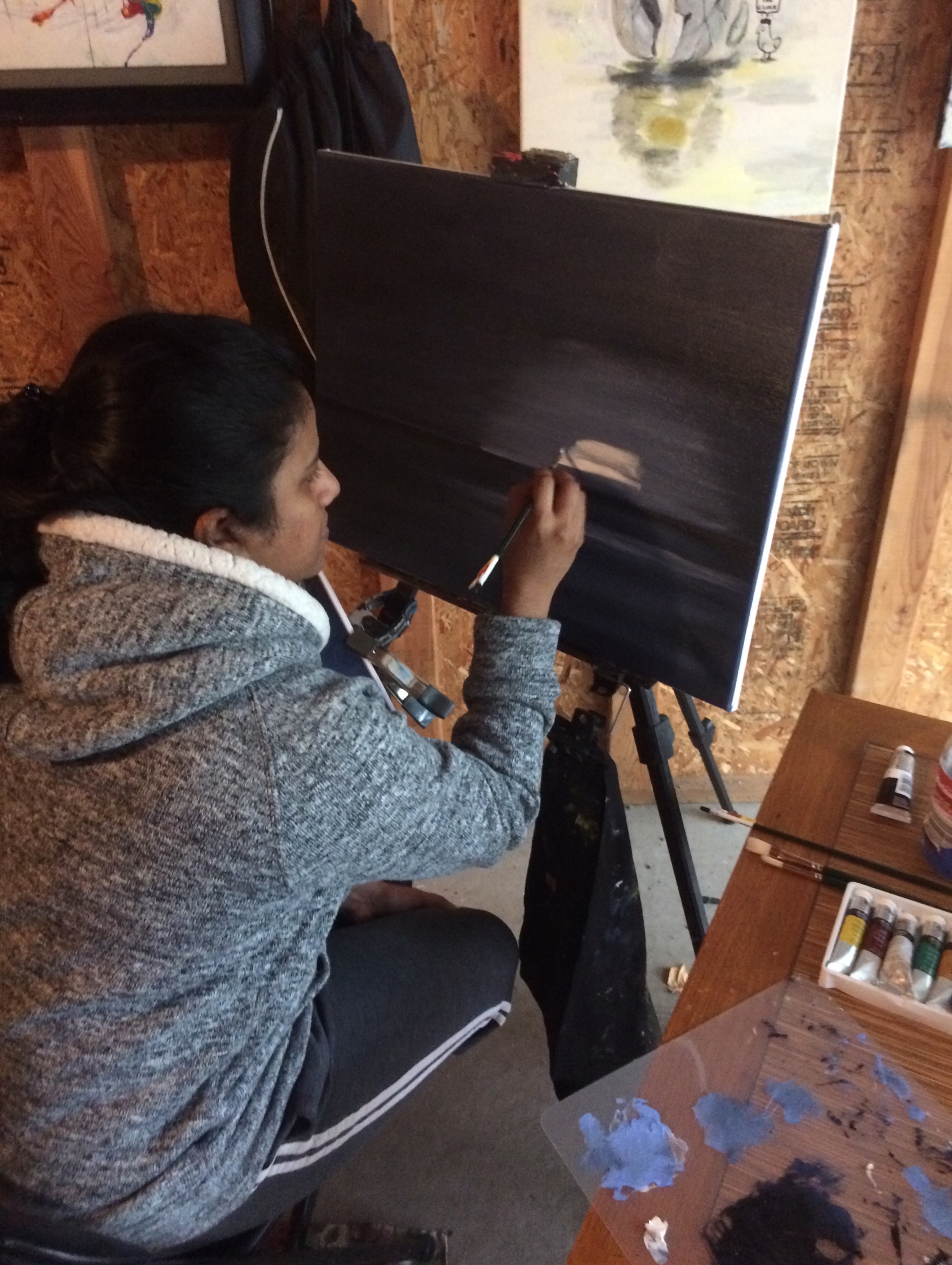 She also learned my method to paint as to not waste time or effort when not understanding which element in a painting to work on first or last.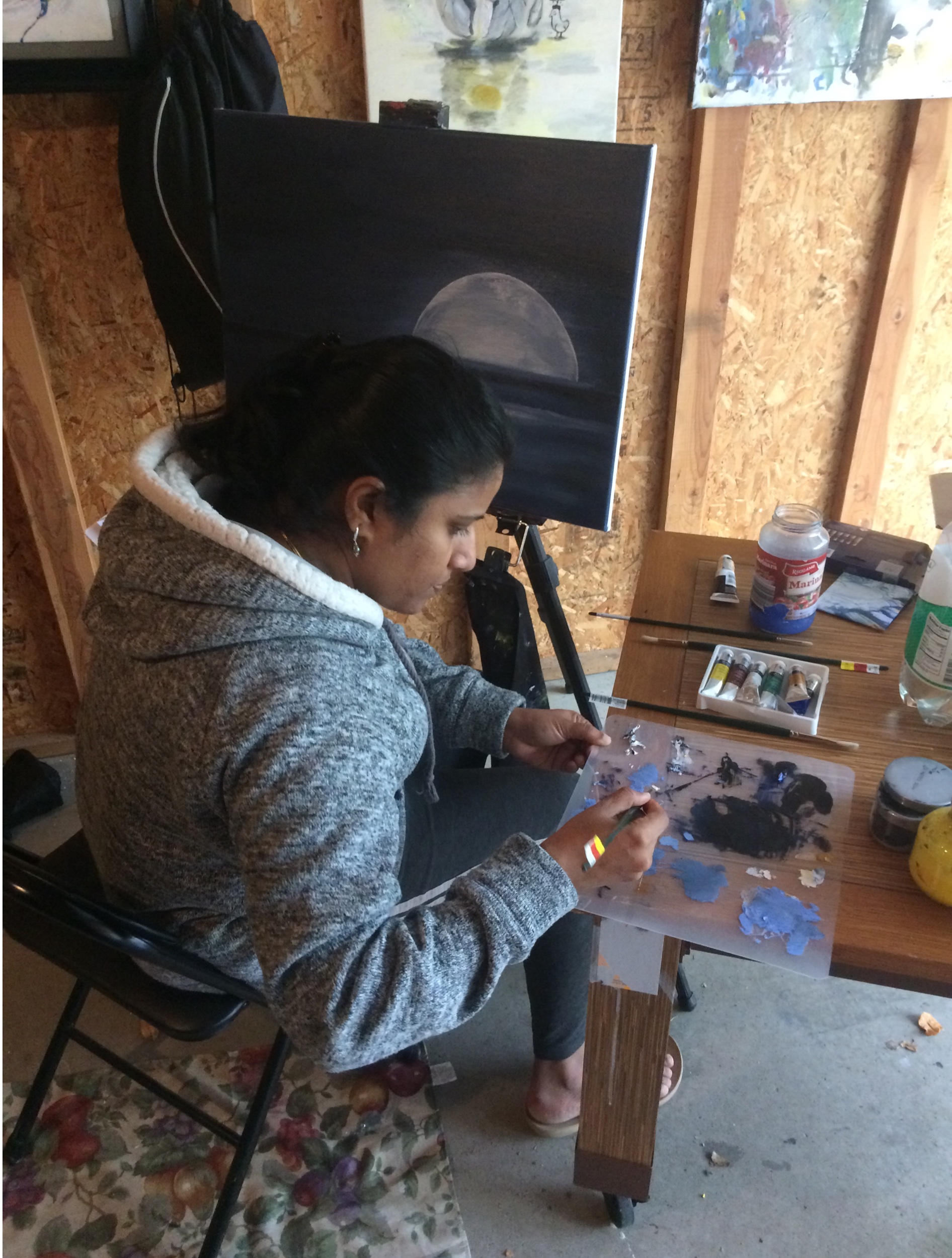 Painting with light is so satisfying.  Here she paints with more confidence.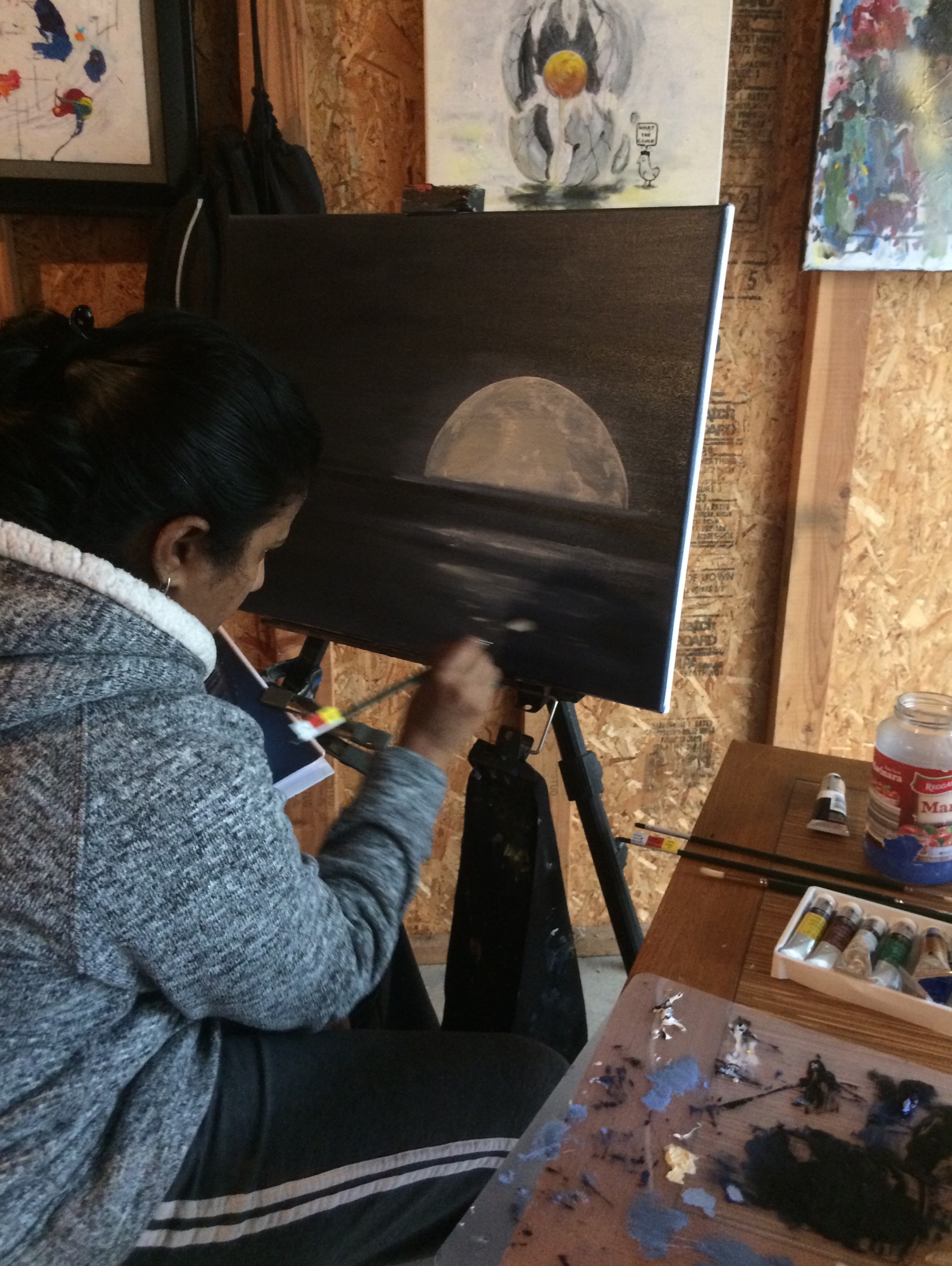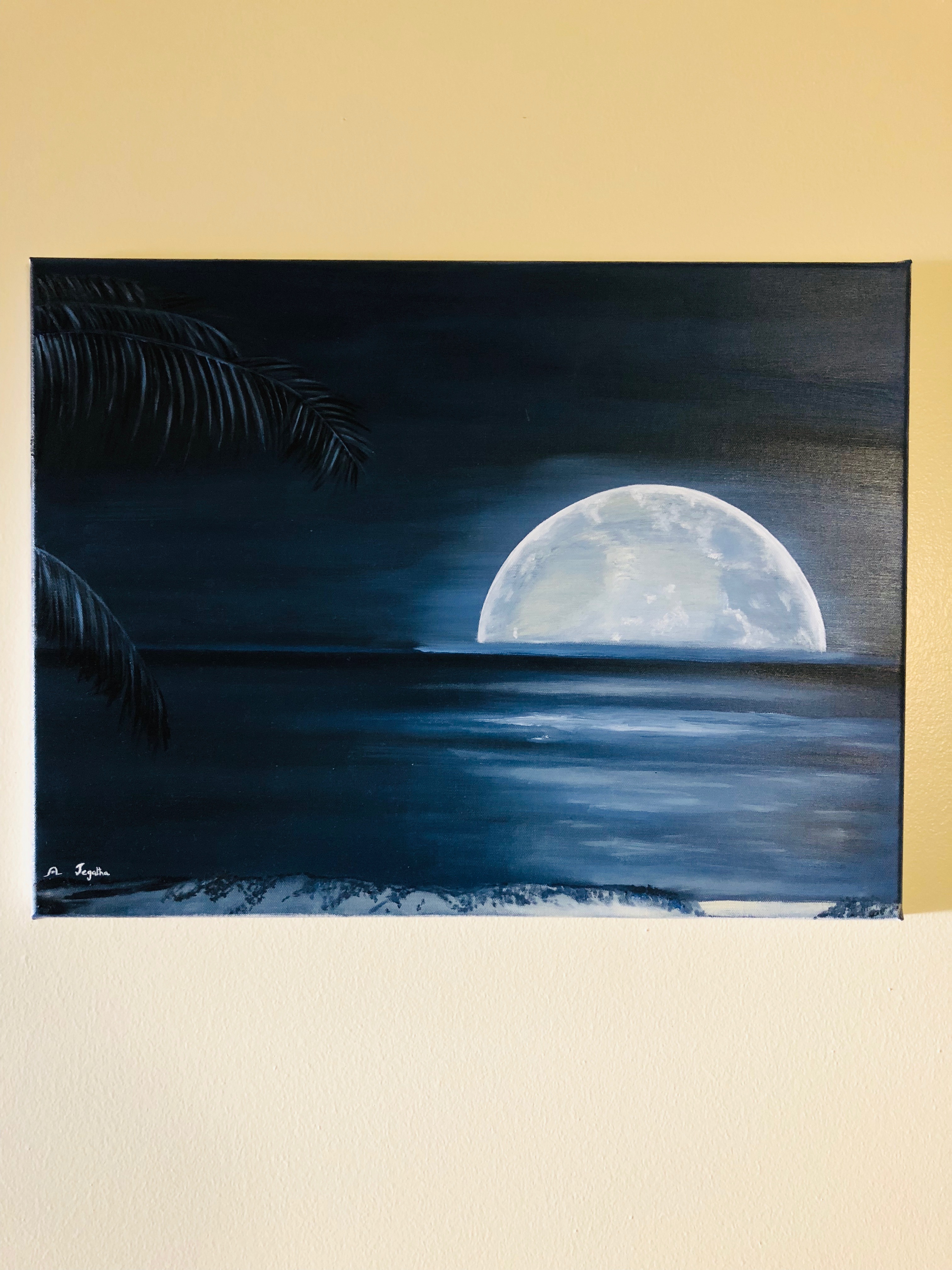 Here is the final painting.  ?