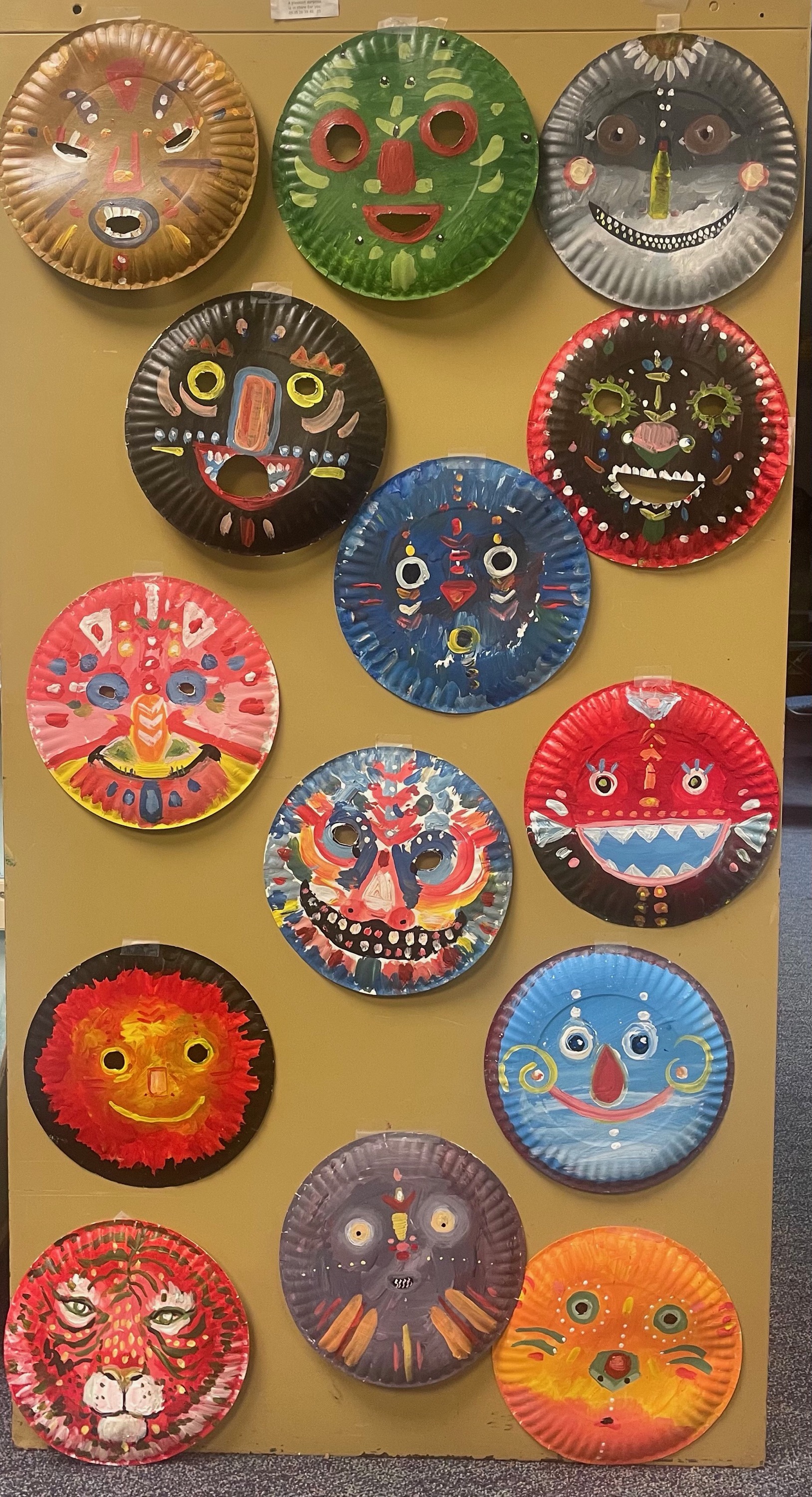 Masks on, masks off, since the whole pandemic we have been in a roller coaster of highs and lows.  Art I think provides comfort and stability in the act of creating in unstable times.  Anyway I found that my students got really invested every time we made masks.  First we learn about how ancient people used masks and its purpose then we created our own.  This was a good way for them to express their wildest inner selves and they had so much fun!
-My art students at Sandburg ?
click this link to see some awesome mask art
-My afterschool art students ?
click this link to see more awesome mask art